In memory of those who have Crossed the Bar
John W. (Jack) White

RCN / C.A.F.

Born: 29 Jan 1944, Sydney Mines, Cape Breton, Nova Scotia

Died: 01 May 1985 near Antigonish, Nova Scotia
WHITE, John W. (Jack) - Aged 41 of 28 Sharon Drive, Lower Sackville, N.S., died as a result of a highway accident 20 kilometers east of Antigonish on Saturday.
Born in Sydney Mines, he was the son of Frank & Mary Campbell White. He resided in Lower Sackville for the last 22 years. He served with the RCN for 14 years and then was employed as a technician by The Department of National Defence.
A former member of St. Stephen's Parish in Florence, he is survived by his wife Marlene, one son Jackie, one daughter Rhiannon, five brother, James Francis in Gander, Newfoundland, Adrian in Little Pond, N.S., Sheldon in Milford, N.S., Gerard in Kingston, Ontario and Robert in Point Aconi, N.S., one sister Kathleen, Mrs. Jerome Davis of North Sydney, N.S.
The remains are resting at Francis Funeral Home in Sydney Mines. The funeral is today, with Mass at St. Stephen's Church in Florence at 2 pm and internment in the Parish Cemetery
Ships served in:
HMCS OKANAGAN - Commissioning crew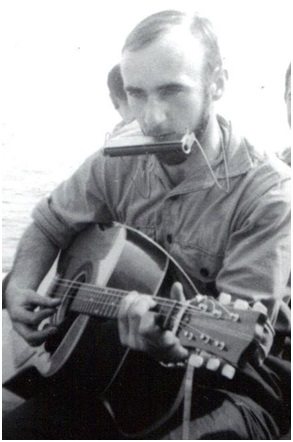 Jack onboard HMCS OKANAGAN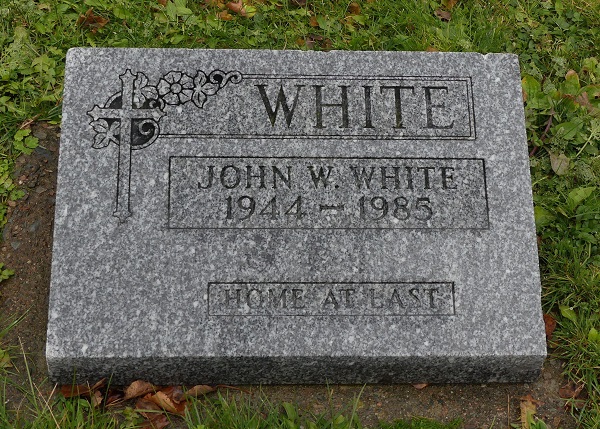 St. Stephen's Cemetery, Florence, Cape Breton County, NS
---