In memory of those who have Crossed the Bar
Gerald Paul (Peewee) Martin

Chief Petty Officer 2nd Class, RCN / C.A.F. (Navy)

Born: 05 May 1947, Springhill, Cumberland Co., Nova Scotia

Died: 31 May 2022, Berwick, Kings Co., Nova Scotia
MARTIN, Gerald Paul - Age 75, Berwick, Kings Co., passed away peacefully at home on Tuesday, May 31, 2022.
Born on May 5, 1947, in Springhill, Cumberland Co., he was the son of the late Gerald C. and Eleanor R. (Crossman) Martin.
Paul was retired from the Canadian Armed Forces (Navy), with 27 years of service. He served onboard ships SKEENA, ANNAPOLIS, NIPIGON and the submarine OJIBWA. He was a qualified submariner.
Previous to his naval service, he served in the militia with the Nova Scotia Highlanders (North). Upon retiring, he worked at Larsen Packers Ltd., Berwick. He also managed the Berwick Food Bank for several years. His main hobby was the family genealogy.
Survived are his daughter, Tania (the late Alphonse) Beranger, Eastern Passage; sons, John (Sharry) Martin, Eastern Passage; and Christopher (Stephanie) Martin, Bridgewater; first wife, Rhonda Joudrey, Dartmouth; stepdaughter, Kimberly (Wayne Zwicker) DeEll, Viewmount; step-sons, Jason (Donna) Lightfoot, Burgess Mountain; and Troy (Lisa) Lightfoot, Coldbrook; grandchildren, Spencer, Benjamin and Jack; step-grandchildren, Nicholas, Katlyn, Haley and Riley; sisters, Margo (Robert) Murphy, Halifax; Marlene (Douglas) Calder, Nappan; Patti, St. Albert, Alberta; Mary Lou (John) Choisnet, Windham Hill; and Gerine (Donald) Davis, Lower Sackville; brother-in-law, Lyle Smith, Kelvington, Saskatchewan; numerous nieces and nephews. Besides his parents, he was predeceased by his second wife, Jean Lightfoot; companion, Olive Daniel; sisters, Cheryl Scott, Barbara Smith and Sheila Leblancq.
There will be no visitation. A graveside service will take place at 2 p.m., Thursday, June 16, in Berwick Cemetery, Main Street, Berwick, with Rev. Joe Gosbee officiating. Those attending, please feel free to bring a lawn chair or umbrella. No flowers by request. Donations may be made to Berwick Food Bank. Arrangements for cremation have been entrusted to Middleton Funeral Home, 398 Main Street, toll free 1-855-825-3448. (The Halifax Chronicle-Herald 13 Jun 2022)
Ships served in: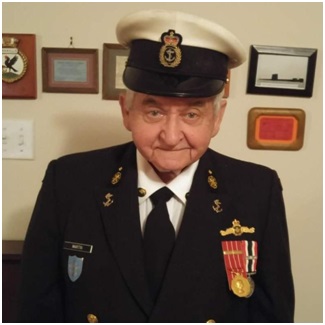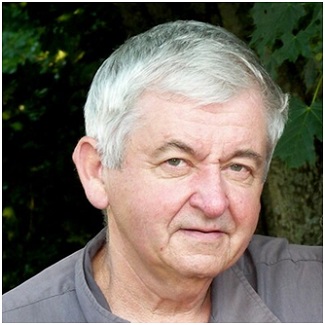 ---