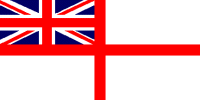 For Posterity's Sake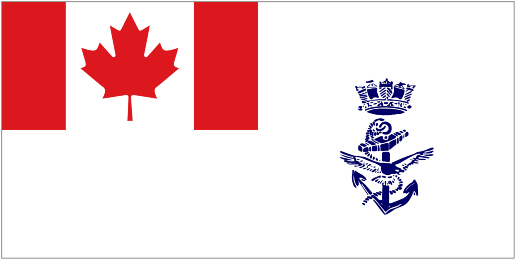 A Royal Canadian Navy Historical Project
HMCS ANNAPOLIS 265
TO EXCEL

HMCS Annapolis 265

Source: USN Defence photo
Laid down: 02 Sep 1961

Launched: 27 Apr 1963

Commissioned: 19 Dec 1964

Paid off for DELEX refit: 19 Aug 1985

DELEX refit completed: 08 Jan 1987

Re-commissioned: 08 Jan 1987

Placed in reserve: 15 Nov 1996

Paid off: 01 Jul 1998

Fate: Anchored in Howe Sound, British Columbia, to be turned into an artificial reef. Project has been on hold for several years due to environmental protests/concerns.
Built at Halifax Shipyards Ltd., Annapolis was commissioned on 19 Dec 1964. She was the twentieth and last of the Cadillacs. Annapolis served most of her career with the RCN on the east coast. On 27 Jul 1970, along with HMCS Skeena and HMCS Protecteur, she departed Halifax to celebrate Manitoba's Centennial with visits to Fort Churchill, Rankin Inlet, Chesterfield Inlet and Wakeham Bay. In June 1974, while flagship of SNFL, Annapolis went to the aid of a Sea King helicopter which had lost an engine and ditched. After rescuing its crew, the Annapolis recovered the helo and loaded it onto a barge and towed it to Den Helder, there bringing it onboard for return to Halifax. On 14 Aug 1989, Annapolis left Halifax for Esquimalt where she served primarily as a training ship. From 03 Jun to 07 Jun 1990, HMCS Kootenay, HMCS Annapolis, HMCS Huron had a port visit at Vladivostok, Russia. On 10 Mar 1994, HMCS Annapolis departed Esquimalt to participate in Operation Forward Action, Haiti. Arriving on station on 25 Mar 1994; she departed the Op Area on 23 Apr 1994. Annapolis was decommissioned from the RCN on 15 Nov 1996 and placed in reserve. She was paid off in 1998 and stripped of all weapons and sensors before being laid up at CFB Esquimalt. Annapolis was sold to the Artificial Reef Society of BC in 2008 and was sunk as an artificial reef near Gambier Island, BC on 04 Apr 2015.
Photos and Documents Commissioning Booklet SNFL 1974 Commemorative Book
SNFL 1977 Commemorative Book Bound For Scrap - by Eric Manchester
Commanding Officers

Cdr Robert Claude Kenrick Peers, RCN - 19 Dec 1964 - 06 Sep 1966

Cdr D.N. Mainguy, RCN - 06 Sep 1966 - 18 Dec 1967

Cdr Douglas Ross, CD, RCN - 04 Jan 1968 - 21 Aug 1969

Cdr Alan Gordon Lowe - 21 Aug 1969 - 20 Feb 1971

Cdr Albert Peter Campbell - 01 Apr 1971 - 08 Sep 1972

Cdr Jan Jansz Drent - 08 Sep 1972 - 18 Jul 1975

Cdr R.A. Willson - 08 Aug 1975 - 14 May 1977

Cdr Anthony Roy Hamilton Wood - 14 May 1977 - 16 Apr 1979

Cdr Peter William Dumbrille - 16 Apr 1979 - 01 Oct 1980

Cdr J.C. Braconnier - 01 Oct 1980 - 28 Jun 1982

Cdr James Clayton Bain - 28 Jun 1982 - 23 Apr 1984

Cdr George Oscar S. Hurford - 23 Apr 1984 - 01 Aug 1985

LCdr R.J. Kerr - 01 Aug 1985 - 16 Dec 1985

LCdr D.G. McNeil - 16 Dec 1985 - 26 Jul 1986

Cdr Brian Frank Beaudry - 26 Jul 1986 - 04 Jul 1988

Cdr R.J. Neveu - 04 Jul 1988 - 28 Sep 1989

Cdr A.L. Vey - 28 Sep 1989 - 27 Sep 1990

Cdr J.D. Fraser - 27 Sep 1990 - 25 Jan 1991

Cdr Richard R. Town - 25 Jan 1991 - 26 Jul 1993

Cdr S.C. Bertrand - 26 Jul 1993 - 04 Jan 1995

Cdr D.W. Robertson - 04 Jan 1995 - 22 Jul 1996

Cdr J.W. Hayes - 22 Jul 1996 - 19 Dec 1996
In memory of those who have crossed the bar

They shall not be forgotten

A-B

1961-2016

____-2014

1947-2017

1932-2018

1951-2013

1936-2013

1963-2016

1951-2014

1951-2015

1958-1993

C-D

1949-2016

____-2017

1952-2016

1924-2017

____-2014

1954-2014

1927-2017

____-2014

E-F

____-2014

____-2019

1939-2017

G-H

1923-2018

Served in Annapolis 1964-1967

1943-2007

Served in Annapolis during 1974 NATO deployment

____-2008

1964-2015

____-2011

1956-2012

1970-2010

1941-2019

1945-2007

____-2017

12th Commanding Officer

I-J

1932-2015

Commissioning crew as PO2 Electrician

____-____

____-2011

Served in Annapolis as Cox'n during NATO 1974 deployment

K-L

____-2017

Served in Annapolis 30 Jun 1986 - 11 Jan 1987

Kirchgessner, Greg

____-2016

1942-2016

____-2014

1949-2011

1928-2010

4th Commanding Officer

M-N

1940-2012

____-2018

1934-2003

____-2015

1935-2014

____-2000

1930-2010

1963-2016

____-2014

1961-2014

1940-2018

1963-2019

1938-2009

1941-2016

____-2007

____-2017

1920-2005

____-2017

1938-2010

Nowlan, Paddy

____-____

O-P

1958-2017

1941-2017

1927-2017

1st Commanding Officer

1956-2012

____-2017

1936-2011

1935-2014

Q-R

1950-2006

1953-2016

S-T

1955-2018

1951-2016

Served in Annapolis in the early 70s as a RM

Shotton, Al

____-2001 (approx)

Served in Annapolis as a OS-LS RM

1948-2014

Served in Annapolis 1970-1973 as a Bos'n

1933-2010

____-2014

Tindell, Brian Frederick

____-2008

U-V

1935-2017

W-X

1941-2016

1944-2016
Former Crew Members

Alain, Mo

Atkins, Tom

Baird, Lorne

Chutskoff, Brian, Medical Officer/Flight Surgeon STANAVFORLANT 1974

Isreal, Harry

Lee, Bill, WU, ship's diver - 1970-1975

Montgomery, Bill, Hull Mechanic - 1965

Mulock, Todd - early 1990s

Oliver, Wayne

Pascall, Luke, Stwd

Patrick, Brian

Plant, Dan, Stoker (METTP)

Richmond, Robert (Bob), ABLT1

Rogers, Rick

Stuart, Bob 1991-1993

Tardif, Stéphane - Jun 1988 - Jun 1989

Tofflemire, Bob, RP

Valley, Dave, ER - 1974 - 1976

Wills, Al, NESOP - Sep 1989 - Aug 1990
Photos and Documents
HMCS Annapolis - Commissioning Day.

Cdr R.C.K, Peers, first C.O., piped onboard

(1) Newspaper article on the last tot issued on HMCS Annapolis (2) Garnet Estabrooks preparing to issue the last tot on board HMCS Annapolis, Mar 1972 (3) Art Fallas (right) receiving his last official tot on HMCS Annapolis, March 1972 (4) LS Sonny Gray on the flight deck of HMCS Annapolis, circa 1971-1973 (5) Lorne Baird and Art Fallas "up the stick" on HMCS Annapolis (6) HMCS Annapolis tied up outboard of HMS Belfast, London, England

Courtesy of Art Fallas

HMCS Annapolis 265

Life below decks, HMCS Annapolis, 1971-1973

(1) #1 Mess (2) #1 Mess - (L-R) Brian Patrick and Harry Israel (3) #1 Mess (4) #1 Mess (L-R) Thom Scheldrick and Harry Israel (5) #1 Mess (L-R) Wayne Oliver and Harry Israel, Feb 1972 (6) #1 Mess (L-R) Thom Scheldrick, Rick Rogers and Art Fallas (7) #1 Mess (L-R) Wayne Oliver, Mo Alain, Art Fallas, ??, Harry Israel (8) #1 Mess (L-R) Lorne Baird, Mo Alain, Art Fallas (9) #1 Mess (L-R) Lorne Baird, Wayne Oliver and Art Fallas (10) #1 Mess, Mo Alain (11) #1 Mess, Rick Rogers

Courtesy of Art Fallas

HMCS Annapolis conducting sail past for the Queen Mother

HMCS Annapolis - Sailing south to the Caribbean - Canada at War Series 1971-1973

(1) Tanning Stations - Art Fallas relaxing on the foc'sle. Note the can of Olands beer (2) Tanning Stations (3) Tanning stations (4) Three sailors modeling the latest Canadian Armed Forces tropical rig (5) Art Fallas on the STBD wing

Courtesy of Art Fallas

Webmaster's note: Canada was not at war at this time ... this is just sailor's humour

3"50 mount on HMCS Annapolis 265

HMCS Annapolis 265 with the Standing Naval Force Atlantic, Funchal, Madeira, 1977

Courtesy of Serge Joncas

The ship's wheel of former HMCS Annapolis which for sale at Trinity Marine

HMCS Annapolis wins Anti-Submarine Warfare Training Proficiency Shield

Courtesy of Jean Viau

HMCS Annapolis 265, Jan 1969

Courtesy of Jean Viau

Cadillacs at sea in 1972

Photo taken from HMCS Annapolis 265

Courtesy of John Knudsen

HMCS Annapolis 1982
The Happy Ship

After about 30 days at sea during an extended exercise the heads of department and crew members were asked for creative ideas to boost morale and relieve boredom. The Air Department came up with using Happy Faces. These photos show the result.

Gary recalls learning a valuable lesson in planning ahead ... on the return trip to Halifax he discovered there wasn't any battleship grey paint left to restore the hanger door. So she was showing her happy face to the world for several days back alongside.

Artwork by A/B Tom Taylor and M/S Gary Gunnell

Gary Gunnell provided these photos and anecdote

Courtesy of Dave Borrowman

Crossing the line on HMCS Annapolis 265 in 1988

Courtesy of Stephane Tardif

Former HMCS Annapolis at Gambier Island, BC being prepared for becoming an artificial reef

Credit: Artificial Reef Society of BC

HMCS Annapolis awaiting disposal. She is to be sunk as an artificial reef.

Source: Flickr photo sharing

© All rights reserved - Ian Bell

"The End is Near"

The former HMCS Annapolis 265 ready for sinking as an artificial reef - Feb 2015

Credit: Artificial Reef Society of B.C.

Courtesy of Rick Wall

The scuttling of the former HMCS Annapolis 265

A cold war warrior becomes an artificial reef

On 04 Apr 2015 at 1:30 p.m. Pacific time, Annapolis was sunk as an artificial reef near Gambier Island, British Columbia

Photographer: Dennis Cardy / © Dennis Cardy 2015

These photos are not to be resold, re-used or republished without written permission of the copy write holder