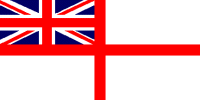 For Posterity's Sake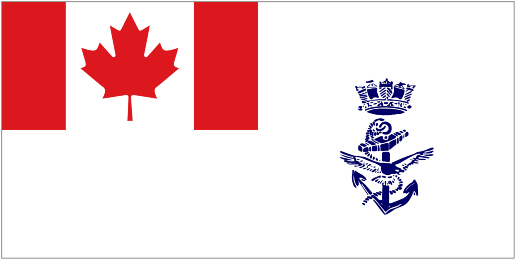 A Royal Canadian Navy Historical Project
HMCS NIPIGON 266
| | |
| --- | --- |
| | HMCS Nipigon 266 - Exercise Ocean Safari, 1985 |
Laid down: 05 Aug 1960

Launched: 10 Dec 1961

Commissioned: 30 May 1964

Paid off for DELEX refit: 27 Jun 1983

Re-commissioned: 22 Aug 1984

Paid off for refit: 30 Aug 1988

Re-commissioned: 16 Feb 1990

Paid off: 01 Jul 1998

Fate: Sunk as an artificial reef ON 22 Jul 2003.
Built by Marine Industries Ltd., Sorel, Nipigon was commissioned on 30 May 1964 with the wife of the then Governor-General Georges P Vanier DSO MC & Bar CD, Madame Pauline Vanier, as her sponsor. She arrived in Halifax for the first time on 07 Jun 1964. On 18 Oct 1965, a fire broke out aboard the ship at 8:25 p.m., causing the death of three crew; no official cause for the explosion and subsequent fire has ever been given. Nipigon served most of her career with the RCN and later Canadian Forces Atlantic Fleet. During her service with Maritime Forces Atlantic (MARLANT), she was primarily used as a training ship. On 07 Nov 1971, while operating off Bermuda, HMCS Nipigon's Sea King lost power on her engines and crashed into the sea at about 2200 hrs. There was a loss of three crew who were never recovered. Only the navigator was found by rescue crew. Seas were heavy with no moon and a strong wind. (Click here to read the RCN Memories entry on the loss of Nipigon's 3 aircrew) On 27 Jun 1983, she was paid off for her DELEX refit at Davie Shipbuilding & Repairing Co., Ltd., Lauzon, Que. She was re-commissioned on 22 Aug 1984. On 28 Apr 1985 HMCS Nipigon provided SAR assistance to fishing vessel Lady Marjorie. The crew was rescued and vessel sunk by gunfire from HMCS Nipigon. The Crown was subsequently sued by vessel owners - an out of court settlement was reached. On 22 Feb 1987 HMCS Nipigon's helo assisted in the rescue of the crew from the burning tug Gulf Gale off Cabo Rojo, Puerto Rico. On 19 May 1993 HMCS Nipigon departed Halifax with HMNZS Endeavour and HMNZS Canterbury for the 50th anniversary of the Battle of the Atlantic ceremonies off the coast of Wales and Liverpool. On 14 Jun 1995 HMCS Nipigon's crew members along with DFO enforcement officers boarded the Spanish trawler Patricia Nores and found 11 tonnes of turbot in excess of amounts recorded in the ship's log. She was decommissioned from the Canadian Forces on 02 Jul 1998 and sold for use as an artificial reef. She was sunk in the St. Lawrence River north-east of Rimouski, Quebec on 22 Jul 2003.
RCN Memories: Three Shipmates Remembered - The Crash of HMCS Nipigon's Sea King
Ship's company photos Photos and Documents Commissioning Book
Commanding Officers

Cdr Roy Donald Saxon, DSC, RCN - 30 May 1964 - 19 May 1966

Cdr John Burleigh Chapleau Carling, RCN - 19 May 1966 - 11 Sep 1967

Cdr R.F. Choat, RCN - 11 Sep 1967 - 19 Aug 1968

LCdr O.S. Chorneyko - 19 Aug 1968 - 04 Feb 1969

Cdr Robert Campbell Brown - 04 Feb 1969 - 31 Aug 1970

LCdr Leo I. MacDonald - 31 Aug 1970 - 29 Sep 1970

Cdr A.H. Brookbank - 29 Sep 1970 - 19 Jun 1972

Cdr David Austin Avery - 19 Jun 1972 - 10 Apr 1974

Cdr James Douglas Sine - 10 Apr 1974 - 23 May 1975

Cdr Francis Henry Stephen Hope - 23 May 1975 - 01 Sep 1976

Cdr H.L. Davies - 01 Sep 1976 - 15 May 1978

Cdr Richard Clifford Waller - 15 May 1978 - 12 Jun 1980

Cdr Dale Edward Gibb - 12 Jun 1980 - 19 Jul 1982

Cdr Wilfred Gourlay D. Lund - 19 Jul 1982 - 02 Apr 1984

Cdr Hans Werner Hendel - 02 Mar 1984 - 15 Jul 1986

Cdr Duncan (Dusty) E. Miller - 15 Jul 1986 - 05 Oct 1987

Cdr E.J. Lerhe - 05 Oct 1987 - 06 Jan 1989

Cdr M.A. Wylie - 06 Jan 1989 - 12 Jul 1989

Cdr S.C. Doucette - 12 Jul 1989 - 21 Jun 1991

Cdr K. Steve White - 21 Jun 1991 - 16 Jul 1993

LCdr C.L. Mofford - 16 Jul 1993 - 18 Aug 1993

LCdr E.P. Deslauriers - 18 Aug 1993 - 02 May 1994

Cdr M.P. Palmer - 02 May 1994 - 18 Jan 1996

Cdr G.A. Prudat - 18 Jan 1996 - 21 Aug 1997

Cdr J.D. Penman - 21 Aug 1997 - 01 Jul 1998
In memory of those who made the ultimate sacrifice

Lest We Forget

DICK Allan Edward

Lt(N), C.A.F.

killed - 07 Nov 1971

Sea King crash

McCREA, John Osborne Ross

Cpl, C.A.F.

killed - 07 Nov 1971

Sea King crash

OSTAFICIUK, Lawrence Michael

Lt, C.A.F.

killed - 07 Nov 1971

Sea King crash

PERRIER, Patrick Allen

OS, N55237, RCN

died - 18 Oct 1965

AB, 43468-H. RCN

died - 23 Oct 1965

AB, 54826-H, RCN

died - 19 Oct 1965

ZENKNER, Andrew Nigel

LSEW

Lost at sea 1979
In memory of those who have crossed the bar

They shall not be forgotten

A-B

Barfoot, Clayton Gordon Crozier

1936-2013

____-2015

1942-2016

KIA 03 May 2010

Killed by an IED near Kandahar

1937-2018

____-2015

1937-2011

Burnett, Mark

____-____

C-D

____-2016

1961-2017

Served in Nipigon as a LSSW

1962-2008

1936-2016

Served in Nipigon Jun 1968 - Dec 1969 and Aug 1972 - Dec 1978

1932-2016

1928-2007

____-2004

____-2018

1938-2016

1936-2017

Served in Nipigon in 1966

1946-2008

D'Andrea, Joseph Duncan

1938-2017

1954-2014

1936-2011

____-2017

____-2014

Served in Nipigon in 1965. Was onboard when the explosion occurred

____-2014

____-2018

Doucette, Raymond Joseph Frank

1931-2016

1941-2015

____-2009

E-F

____-2011

1939-2017

1946-2017

G-H

____-____

____-2002

13th Commanding Officer

____-2016

Commissioning crew as a PO1

1948-2017

____-2004

Served in Nipigon as a C2BN

____-2017

I-J

1954-2016

K-L

1959-2013

____-2017

Served in Nipigon 12 Jan 1981 - 09 Mar 1981

____-2014

1937-2007

Served in Nipigon 30 May 1964 - 16 May 1966

1953-2015

____-2001

M-N

____-2012

1937-2018

6th Commanding Officer

1933-2015

Only survivor of the crash of Nipigon's Sea King 07 Nov 1971

1935-2017

____-2017

Served in Nipigon Aug 1976 - Sep 1978 and Jul 1979 - Dec 1982

____-2001

1943-2018

1941-2016

Served in Nipigon as CPO2, Bos'n, Buffer

1938-2013

Served in Nipigon in 1964 as Lt, RCN

1938-2016

Served in Nipigon 1969-1970 as Sonar Dept. section head

____-2008

1933-2008

____-2018

Served in Nipigon in 1965

1950-2009

1948-2014

____-2007

____-2015

O-P

1928-2002

____-2017

Commissioning crew as an ABSG

1958-2017

1940-2009

1942-2016

1931-2016

Served in Nipigon in 1975 as CERA

____-2018

____-2013

Q-R

____-2016

1928-2017

S-T

Sherret, William David

____-____

1938-2016

Served in Nipigon in 1965 as Lt, RCN, OpsO

____-2017

1936-2010

1940-2018

U-V

1962-2015

W-X

1940-2013

1929-1994

1941-2016

1947-2017
Former Crew Members

Bakody, David, P1ERA - 1984

Bell, Michael, AirDet - 1977-1978

Brooks, John

Brown, Donald (Buster) - ATT FM HMCS Skeena - May-Jul 1981

Dawe, Charlene, OS, Stwd

Gallagher, Jean, Cook

Kloosterman, Steve, HT - 1977-1980

Lake, Belinda - 1990 - 1992

Lapierre, Brian - Mar 1975 - Dec 1975

Larcheveque, Richard, OBSV/AESOP - 1981-1982 (aircrew)

Linton, Stacey, PTE(T), Stwd

McGean, Darren, Pte, Stwd

Olsen, Darren Mark

Pinnell, Terry, Lt - Sep 1976 - Jan 1979

Ruff, Eric

Tremblay, Gilbert (Gigi), OS-LSEW - 28 Mar 1978 - 01 Dec 1981
Photos and Documents
HMCS Nipigon 266 Ship's Company Dance - 1965

Dance held after the trip to Holland

Some pers in the photo: P2 Mark Trembley and his wife; the wardroom stewards and their wives; and William (Bill) Starr, Cdr Saxon's Steward

Courtesy of William Starr

Two Newspaper articles from the Picton Gazette, Picton, Ontario on the death of AB Thomas S. Pitt, OS Patrick Perrier, and AB Roderick Reade.

Courtesy of Terrie Robinson

Able Seaman Tomas Stewart Pitt

Died 23 October 1965 as a result on injuries received in a fire on board HMCS Nipigon 18 October 1965

Courtesy of Terrie Robinson

HMCS Nipigon 266 Ship's Company Dance - 1966

Dance held after the Southern cruise.

Some pers in the photo: P2 Mark Trembley and William (Bill) Starr, Cdr Saxon's Steward

Courtesy of William Starr

John Le Forte (centre) on fo'c's'le of HMCS Nipigon 266

Courtesy of John Le Forte

Picnic on the flight deck of HMCS Nipigon in 1982. The 3rd photo shows the after-picnic clean-up.

Courtesy of John Knudsen

HMCS Nipigon iced-up

50th Anniversary of the Battle of the Atlantic

Fleet Review Anchorage Diagram

Courtesy of John Le Forte

Engine room of HMCS Nipigon 266

Source: Canadian Naval Alumni page on Facebook

Headstone in memory of Nigel Zenkner, lost at sea - 1979

Courtesy of Steve Ewert

HMCS Nipigon conducting a RAS with USS Iowa (BB61) while part of the Standing Naval Force Atlantic (SNFL) 1985

Quarterdeck part ship hand on HMCS Nipigon

Courtesy of John Le Forte

Crossing the Line on HMCS Nipigon

Courtesy of John Le Forte

HMCS Nipigon 266

Courtesy of John Le Forte

HMCS Nipigon 266 inboard of HNoMS Bergen F301

Courtesy of John Le Forte

HMCS Nipigon's NATO '93 T-shirt

Courtesy of John Le Forte

Bridge of HMCS Nipigon

Courtesy of John Le Forte

Below decks HMCS Nipigon

Courtesy of John Le Forte

Below decks HMCS Nipigon

Courtesy of John Le Forte

Mess deck lockers on HMCS Nipigon

Courtesy of John Le Forte

1 mess - HMCS Nipigon 266

Courtesy of John Le Forte

Quarter deck of HMCS Nipigon 266

Courtesy of John Le Forte

LSSW Frank (last name not known) with OSSW Charlene Dawe in the Wardoom Pantry of HMCS Nipigon

Courtesy of Mitch Cormier

LSSW Frank (last name not known) with OSSW Charlene Dawe in the Wardoom Pantry of HMCS Nipigon

Courtesy of Mitch Cormier

Pte SW Stacey Linton with Pte SW Darren McGean in the Wardroom with the 2nd Sick Bay lights over the Wardroom Table on HMCS Nipigon

Courtesy of Mitch Cormier

Pte(T) SW Stacey Linton on HMCS Nipigon

Courtesy of Mitch Cormier

HMCS Nipigon breaking the ice during Fishpat 92

Courtesy of Mitch Cormier

HMCS Nipigon breaking the ice during Fishpat 92

Courtesy of Mitch Cormier

Roche Perce from the ocean side Fish Pat 92 (The never ending Fish Pat, we did something like 186 days fish pat that year)

Courtesy of Mitch Cormier

Roche Perce - Fish Pat 92

Courtesy of Mitch Cormier

The Mermaid in Copenhagen, Denmark

Photo taken from HMCS Nipigon

Courtesy of Mitch Cormier

Sgt SW Clem Licayao playing Golf while the ship was at Ultra Quiet State as we were towing the array

Courtesy of Mitch Cormier

Guantanamo Bay, Cuba MCpl SW Mitch Cormier, of HMCS Nipigon

"I got pics to prove that I was there."

Courtesy of Mitch Cormier

HMCS Nipigon 266 at Guantanamo Bay, Cuba

Courtesy of Mitch Cormier

Hangar of HMCS Nipigon

Courtesy of Mitch Cormier

Emergency Landing of the Dutch Helo during NATO 91

Courtesy of Mitch Cormier

The fishing vessel Lady Marjorie, shortly before being sunk by gunfire from HMCS Nipigon

The fishing vessel Lady Marjorie on fire after being hit by shells from HMCS Nipigon

Letter to crew of HMCS Nipigon 266 for their professionalism during an Sea King flight emergency

Courtesy of Jeff Eastham

Newspaper article on HMCS Nipigon's final sail past

Courtesy of John Leforte

Former HMCS Nipigon being towed out of Halifax Harbor on Tuesday, 16 Oct 2001, enroute for Rimouski, Quebec, to be sunk as an artificial reef

Courtesy of John Floyd

The End is Near

Former HMCS Nipigon, Rimouski, Quebec, summer 2003

Sunk warship to be artificial reef

Newspaper article on the sinking of the former HMCS Nipigon as an artificial reef near Rimouski, Quebec.

Courtesy of Terrie Robinson