In memory of those who have Crossed the Bar
Joseph Richard Steven Payne

Captain (Navy), C.A.F. (Navy)

Born: 17 Sep 1954, Arvida, Quebec

Died: 05 Jun 2022
PAYNE, Joseph Richard Steven - "I've a rendezvous beyond my beloved horizon" - Captain Jack Sparrow
Navy Captain Richard (Rick) Payne departed the fix and sailed over the horizon on the 5th of June 2022, having enjoyed some 24 733 days on this particular mission. He was born and raised in Arvida, Quebec, a utopian community of French and English and Polish neighbourhoods where folks lived and worked and played together, watched "La Soirée du Hockey" on Saturday nights, and talked about the game at church on Sunday mornings. He rose to pee wee level in hockey and baseball, was a Boy Scout and after school gymnast, and won a gold medal in high school in the high jump event. Studied Latin in high school, and was accepted into dentistry at McGill and Queen's, but realizing the non-compatibility of his name brand, chose the path of a military career instead, at College Militaire Royale de St-Jean, then RMC Kingston. Became a Naval Officer, where he served for 37 years. Husband to Annette, a Navy nurse he met and fell in love with whilst on training in England. Later, when Rachelle was born, he assumed the duties of ballet Dad.
In recent years, as a widower, he rediscovered his passion for drumming, and was practicing hard at perfecting his double rolls, paraddidles, and drum fills. Holding drumsticks was a natural state for him, and gave him a calming effect. Other pastimes included ice skating, writing poetry, walks on beaches, rediscovering the bustop dance steps, and flying his kite, feeling the gentle tug of God.
He leaves behind his favourite daughter Rachelle, his sisters Valerie (Don) and Jennifer (Michel), nephew Andrew, nieces Stephanie, Jenna, Mélissa et Émilie, and many friends and shipmates. He has rejoined his beloved wife Annette, his little sister Elizabeth, and his Mom and Dad. He is looking forward to throwing catch again with his dad, like in his favourite movie "Field of Dreams", and to having a beer with his grand dad, a veteran of the Great War, whom he never knew.
Joseph Richard Steven Payne had a good life, quite ordinary, but to him, quite extraordinary in its blessings.
Please join Richard's family for a visitation on July 1, 2022 from 3-7pm in J.A. Snow Funeral Home, 339 Lacewood Drive, Halifax. Richard's Celebration of Life will be held on Saturday July 2, 2022 at 11am in the Cathedral Church of All Saints, 1330 Cathedral Lane, Halifax. A reception will follow at 12:30 at 1343 Hollis St.. In lieu of flowers, memorial contributions may be made to a charity of choice.
"Death is a natural part of life. Rejoice for those around you who transform into the force. Mourn them do not. Miss them do not." - Yoda, Star Wars: Revenge of the Sith (Episode III)
"Despite health or illness or other issues happening to you, always awake in gratitude. And fall asleep counting your blessings (not sheep)." - Richard S. Payne (Saltwire Network 11 Jun 2022)
Ships served in:
USS HARRY E. YARNELL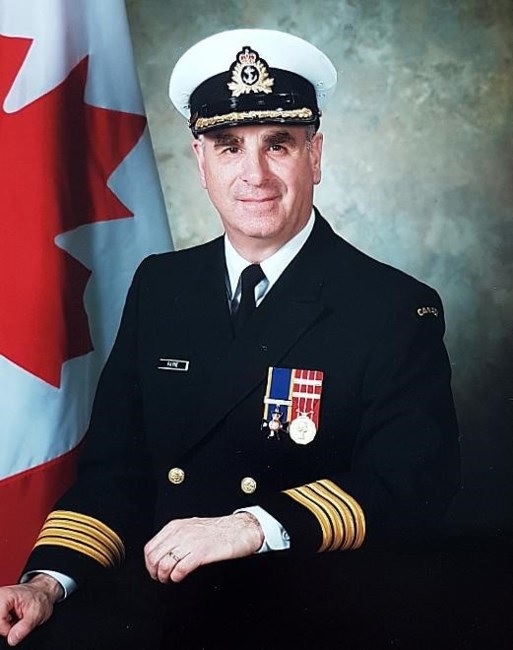 ---