---
HMCS BRANDON K149
Flower Class Corvette
---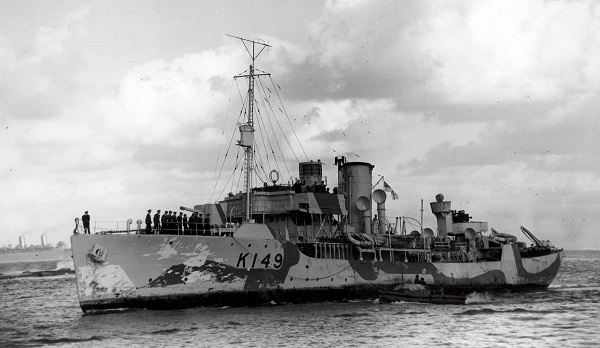 HMCS BRANDON K149
Source: Flickr photo collection of Ron Bell
Click on the above photo to view a larger image
Battle honours and awards: Atlantic 1941-45, Gulf of St. Lawrence 1945
Laid down: 10 Oct 1940

Launched: 29 Apr 1941

Commissioned: 22 Jul 1941

Paid off: 22 Jun 1945

Fate: Broken up at Hamilton, Ont., in 1945
Built at Lauzon, Que, she was commissioned at Quebec City on 22 Jul 1941. BRANDON arrived at Halifax on 01 Aug 1941. She joined Newfoundland Command in September after working up and left St. John's 26 Sep 1941 for her first convoy, SC.46. She served as an ocean escort to and from Iceland until Dec 1941, when she arrived in the U.K. for three months' repairs at South Shields. From mid-Mar 1942, after three weeks' workups at Tobermory, she served on the "Newfie-Derry" run almost continuously until Sep 1944. From Dec 1942, onward, she served with EG C-4, helping defend the hard-pressed convoy HX.224 in Feb 1943, and in the following month escorting convoys to and from Gibraltar. In Aug 1943, she had a three-month refit at Grimsby, England, including fo'c's'le extension. She left Londonderry 02 Sep 1944, to join her last transatlantic convoy, ONS.251, and, after two months' refit at Liverpool, N.S., worked up in Bermuda. On 05 Feb 1945, she arrived at S. John's to join EG W-5, Western Escort Force, in which she served until the end of the war. Paid off at Sorel on 22 Jun 1945, she was broken up at Hamilton, Ont. in 1945.
---
Photos and Documents Ship's company photos The Ship's Bell
---
Commanding Officers
A/LCdr John Coldecott Littler, RCNR - 03 Jun 1941 / 22 Jul 1941 - 19 Aug 1942

Lt R.J.G. Johnson, RCNVR - 20 Aug 1942 - 20 Sep 1942

A/LCdr J.C. Littler, RCNR - 21 Sep 1942 - 24 Nov 1942

Lt H.E. McArthur, RCNVR - 25 Nov 1942 - 25 May 1944

Lt John Forbes Evans, RCNVR - 26 May 1944 - 26 Apr 1945

Lt Philip Joseph Lawrence, RCNR - 27 Apr 1945 - 22 Jun 1945
---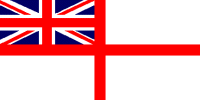 In memory of those who made the ultimate sacrifice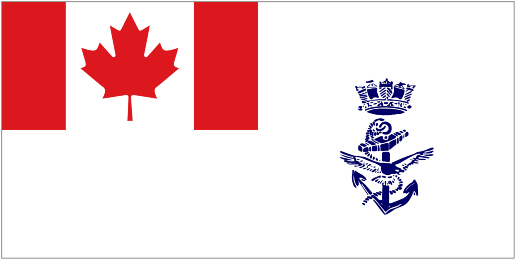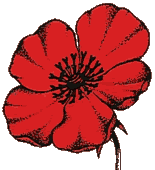 Lest We Forget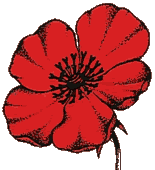 LS, RCNVR

MPK - 25 Jan 1942

LS, RCN

MPK - 20 Dec 1942

ERA 4c, RCNVR

Died - 14 Oct 1941
---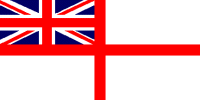 In memory of those who have crossed the bar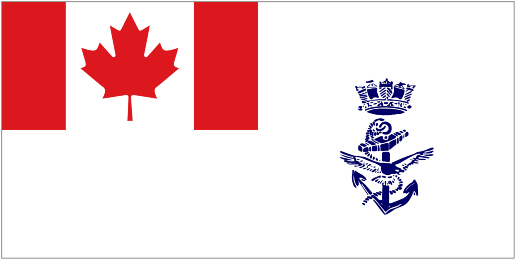 They shall not be forgotten
---
Former Crew Members
Briggs, John Gordon Wilson, SLt, RCNVR - 29 Apr 1942

Gansler, William George, SLt, RCNVR - 01 Jul 1944

Graham, John Boyd, Lt, RCNVR - 25 Jun 1942

Hermann, Charles Bismarck, SLt, RCNVR - 11 May 1942

Menzies, Peter

Murray, John Clayburn, Slt, RCNVR - 19 Jul 1943

Patterson, Gordon Henry, Lt, RCNVR - 09 Jun 1941 / Commissioning crew as Lt, RCNVR.

Price, Robert Alfred, Lt, RCNVR - 16 Mar 1944

Webster, Walter Cyril Leslie, Lt, RCNVR - 02 Jun 1943
---
Photos and Documents
(LS01) HMCS BRANDON K149 - Harbour craft HC146 alongside HMCS BRANDON // Submission from Donald (Bud) Rose: HMCS BRANDON is secured to a mooring buoy in the Bedford Basin, the town of Bedford can be seen in the back ground. As the mast has not as yet been relocated to aft the bridge, which was done during the South Shields England refit in Jan 1942, this photo would have had to be taken in 1941 prior to that. Note that she is also wearing Western Approaches paint scheme.
(LS02) HMCS BRANDON K149 - The ship is still painted in the classic Western Approaches scheme, but the colours are more now more pronounced. Note the Rocket Launchers attached to the side of her forward gun turret.
(LS03) Sailors working on the quarterdeck of unknown corvette // In the background, left to right are HMCS COLLINGWOOD K180, HMCS BRANDON K149, HMCS ORILLIA K119, HMCS CHAMBLY K116
(LS04) HMCS BRANDON K149 alongside - Note the BRANDON Bull on her gunshield and outboard of her the gunshield art of HMCS DRUMHELLER K167 // Submission from Donald (Bud) Rose: this photo was taken at HMC Dockyard St. John's Nfld. As the ship is still "prim" it is likely that it was taken early in the war. Also, the mast has not been relocated aft the bridge, done in Jan 1942 refit. The most probable date of photo would be around Sep 1941.
(LS05) HMCS BRANDON K149 at sea
From the collection of Edwin Leonard (Ted) Shipman, RCNVR
Courtesy of Scot Urquhart
---
---
Onboard HMCS BRANDON K149 - 1944
(GJ06) Sailors on HMCS BRANDON - back row standing PO Glen Johnston (6ft 3inches)
(GJ07) Petty Officers of HMCS BRANDON - PO Glen Johnston (centre)
(GJ08) Petty Officers on HMCS BRANDON - PO Glen Johnston (left)
(GJ09) PO Glen Johnston on HMCS BRANDON
(GJ10) HMCS BRANDON at anchor, Ireland
Onboard HMCS BRANDON K149 - 1944
(GJ11) Sailors on HMCS BRANDON - PO Glen Johnston (front, centre)
(GJ12) Sailors on HMCS BRANDON - PO Glen Johnston (sitting, 3rd from right)
From the collection of Glen A. Johnston, EA3c, RCNVR
Courtesy of Glen F. Johnston
---
HOME PAGE
SHIP INDEX
CONTACT