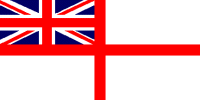 For Posterity's Sake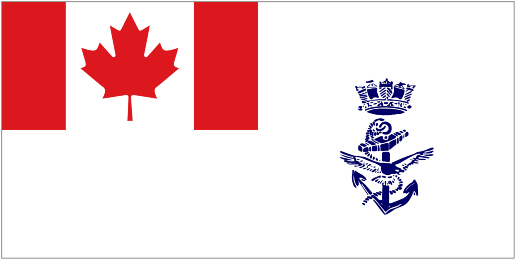 A Royal Canadian Navy Historical Project
Obituary transcriptions of those who served in the
Royal Canadian Navy and Canadian Armed Forces (Navy)
ALWARD, Calvin James (Jim) - age 93, of Winnipeg, Manitoba passed away peacefully on Friday, January 20, 2017. Jim was happily married to Fay for 60 years. He is survived by his wife Fay, son Michael, daughter Margot (Peter Pliszka), Jim's treasured grandchildren Mark, Christopher, Alexandra, Theodore and Nicolas, and brothers-in-law Laurie Johnston and John MacDiarmid as well as John's family. Jim was predeceased by his sister Helen MacDiarmid. Jim was born in Winnipeg on August 6, 1923. He served on HMCS Sackville and HMCS Matapedia on escort duty in the Battle of The North Atlantic during the Second World War. He graduated from United College with a B.A. (1950), and from the University of Manitoba with a B.Ed. (1960). Jim taught at Cecil Rhodes for five years, and at Kelvin for 24 years, retiring in 1988. He coached Kelvin's "Reach For The Top" team to Provincial and National Championships in 1969-70. In the latter part of his career he taught History in the International Baccalaureate program. In retirement he volunteered to teach in the literacy program. In 1997, Jim was awarded the 125th Anniversary of the Confederation of Canada Medal in recognition of his significant contribution to his fellow citizens, to his community, and to Canada. A memorial service of Jim's life will be held on Saturday, February 4 at 1:00 p.m. at St. George's Anglican Church, 168 Wilton Street, Winnipeg. In lieu of flowers donations should be made to The Humane Society. (Winnipeg Free Press 28 Jan 2017)

NEWMAN, Stanley Ernest (08 Apr 1922 - 16 Jan 2017) REST IN PEACE DAD. You have earned the privilege. You will be greatly missed. It is with great sadness that we announce the passing of Stan Newman, who died peacefully in his sleep at Deer Lodge Hospital. He was predeceased by Betty, his wife of over 50 years, in 1999. He will be missed by his six children, Margaret (Leo), Stan (Barb), Les, Ken, Randy (Brad) and Valerie (Phil). He will be fondly remembered by his nine grandchildren and 14 great-grandchildren who were lucky to have had him in their lives. He is also survived by two sisters, Olive Hunter and Elsie Belfry both from Ontario, and was predeceased by siblings Gary, Fred, Marion, Ruby and Leonard. Stan and Betty met while serving their country in the Royal Canadian Navy. They married in Digby, Nova Scotia in 1944. After the war, they settled in Windsor to raise their family. Stan moved his family to Winnipeg in 1957 and their sixth child was born a year later. The family lived in the Riverview area for many years. Stanley was a decorated Naval Veteran of the Second World War. He joined the White Ensign Club and was a member of their Color Party. They marched in parades and attended funerals of other naval veterans. Stan participated in many events as a proud representative of H.M.C.S. Chippawa and bearer of the Canadian flag. Retired for almost 30 years, Stan was an avid golfer, curler and softball player well into his eighties. He also volunteered at his church, serving at both Riverview United and Churchill Park United as House and Property Chairman. He volunteered as a counsellor for Winnipeg Halfway Houses, delivered for Meals on Wheels, and was the driver of the brand new Wheelchair Van for the Winnipeg Municipal Hospitals, now known as Riverview Health Centre. Although he himself was a senior, he received recognition from the Manitoba Council on Aging in 2000 and was the recipient of the Queen's Diamond Jubilee Medal in 2014 for his outstanding contribution to his community and his country. A celebration of his life will be held at 11:00 a.m. on Monday, January 30, 2017 at HMCS Chippawa, 1 Navy Way (by Smith and Assiniboine). In lieu of flowers, the family would be grateful for a donation to the Naval Museum at HMCS CHIPPAWA or to a charity of your choice.(Winnipeg Free Press 28 Jan 2017)

HOLDEN, Frank Douglas (03 Oct 1924 - 19 Jan 2017) - It is with heavy hearts that we announce the passing of our father, grandfather, and great-grandfather, Doug Holden. Doug was born in Winnipeg on October 3, 1924. He was predeceased by his wife Mary in 2012. He is survived by his daughters, Beverley (Will) and Judy (Gary); grandchildren, Jennifer (Brian), Patrick, and Megan (Ryan), as well as two great-grandchildren, Christopher and Samuel. Doug was a sailor navigating the seas of life for 92 very full years. Doug lived his entire life in Winnipeg but saw the world when he enlisted in the navy and served during the Second World War. When the war ended he returned to Winnipeg and joined the Winnipeg Fire Department where he worked his entire career, retiring as District Chief. Doug's passion was singing. He sang with the Barbershoppers for almost sixty years, both in the chorus and in several quartets. Most recently he had been singing with the Happy Homesteaders, participating in singouts right up until this Christmas. His director described him as "the epitome of Barbershop" and he was never happier than when he was singing. He was also an enthusiastic member of the church choir. Doug spent his last eight months in Deer Lodge Centre where he enjoyed the company and fellowship of fellow vets. Doug never said never and through sheer determination kept up an active social life. He will be sadly missed by all who knew him. The family would like to thank the staff on Tower Four at Deer Lodge who became like extended family to Doug. We thank the staff especially for the care they gave Doug in his last days. In lieu of flowers, donations may be made to the Firefighters Burn Fund or to a charity of one's choice. A funeral mass will be held on Wednesday, January 25 at 11:00 a.m. at Our Lady of Perpetual Help, 4588 Roblin Blvd. For those who wish to sign the online Guest Book please visit our website. Chapel Lawn. (Winnipeg Free Press 23 Jan 2017)

BROWN, William DeWitt, P2ER, 13337-E, RCN/CAF (served 26 Jul 1951 - 07 Nov 1976) (09 Aug 1930 - 13 Jan 2017) - Bill made his final dive. Born in Long Branch, Ontario on August 9, 1930, he is survived by his wife and best friend, Barb; his sons, David (Barbara) and Chris, as well as his grandchildren, Jonathan (Kelsey), Keith, Christina (Matthew), Caleb, and step-granddaughter, Stephanie (Joey). He is also survived by his sister, Dorothy, and his brother, Robert. Bill was a proud submariner. He completed his submarine qualification in Groton, Connecticut and was a member of the commissioning crew of HMCS Grilse. After serving over 25 years in the RCN, Bill worked in the diesel shop at HMC Dockyard until 1985, when heart disease made retirement mandatory. In his retirement, Bill became an accomplished woodworker. He made beautiful rocking horses for his grandchildren as well as many other small pieces. He was an avid gardener and a very successful fisherman. His sons were the love of his life. He and Barb took the family on wonderful camping trips, both on and off the island. His grandchildren played a very big part in his life. They spent long hours listening to Bill's stories about a fictional person called "Rotten Robert". After retirement, Bill and Barb went on many cruises, the last of which was through the Panama Canal. He was happiest when he was at sea. Bill was a member of the Submariners Association of Canada West and the Chief and Petty Officers Association. The family thanks Luther Court for the excellent care and kindness given to Bill. Bill until we meet again, so long my love. A Celebration of Bill's life will be held at the Chief and Petty Officers Mess, 1575 Lyall Street, Esquimalt, on Sunday, January 29, 2017 at 1:00 p.m. followed by a tea. His ashes will be scattered at sea later. Flowers are gratefully declined. If desired, donations to the Heart & Stroke Foundation, #106, 1001 Cloverdale Avenue, Victoria, B.C. V8X 4C9 would be appreciated. (Victoria Times Colonist 24 Jan 2017)

HMCS ELK - Served in ELK 724

HMCS GRILSE - Commissioning crew as LS.EM2

MORROW, Robert G., RCNVR (served 1942-1946) (03 Mar 1925 - 20 Jan 2017) - Another member of the greatest generation has gone off watch. Predeceased by his cherished wife Stacie in 2007, brothers Frank and Ken; survived by his sister Margie and his sons Roger, David ( Sherri ), Robert ( Rennie ), and grandchildren Tanya (Brock), Andrea (Rob), Matthew and Amanda, and two great-grandchildren Rylan and Lynden. Most of those of knew Bob knew him as an outstanding accountant and mentor. But he was much more than that; he was an able seaman in the Royal Canadian Navy, an owner of the old Tyax Lodge dude ranch near Goldbridge, BC, a tireless CGA and tax lecturer, a founding director of the Canadian Federation of Independent Business, a gentleman farmer, and a wonderful father and role model. Above all else, Bob was a gentleman in the greatest sense of the word. Having become fatherless at age 4, Bob grew up quickly in Nelson, B.C. selling newspapers to help the family make ends meet. In his teens he made his way to Vancouver to work in a meat processing plant awaiting the day that he became old enough to enlist in the Navy in March 1943. It was in the Navy that he really came of age and learned the true meaning of discipline and perfection. Even many years later, he could still tie a knot that could only be removed with a sharp knife. While he spoke little of that time, there were recollections of serving onboard his frigate HMCS Port Colborne for winter convoy escort duty from Scapa Flow to Murmansk, Russia. One of his many duties was chopping ice off the decks and guns in rolling seas to keep the ship from becoming top heavy and rolling over. A few days after D-Day, while carrying out night time anti-submarine patrol, his ship, HMCS Teme, was accidentally rammed by a British aircraft carrier tossing Bob into the sea. Luckily for his boys, their future father was plucked from the dark and oily water. After V-E Day, he volunteered to serve in the Pacific theatre in order to secure an early return home to Vancouver to marry Stacie. V-J Day occurred while they were on their honeymoon and they returned home to create lives for themselves. Once Bob settled on a career path, he became the youngest CGA to earn his designation, Certificate #75 in 1951.He went on to found two CGA firms, the second with two of his sons. It was difficult to distinguish his friends from his clients because almost all of his clients became his friends, such was his personal and caring nature towards not just their financial well being but also their personal well being. Bob never really retired until the loss of his beloved Stacie from which he never fully recovered. Bob passed without regretting the things that he hadn't yet done for there were none. Don't mourn his passing, but rather, raise a glass of Lamb's Navy Dark Rum in his honour. He'd like that. "Home is the sailor, home from the sea, and the hunter home from the hill." (Vancouver Sun or The Province 27 Jan 2017)

Autobiography of Robert Morrow

TROUBETZKOY, Alexis S., RCN(R) (1934-2017) - Passed away on January 22, 2017. Born in France, son of Prince G. Troubetzkoy and Princess L. Obolensky. With a childhood spent in the USA, he moved to Canada in 1953. A graduate of Concordia University and Bishop's University, he served 8 years in the RCN(R) before becoming a teacher. His career in Canadian independent schools spanned 34 years. Twenty-two years were given over as Headmaster of Selwyn House School, Appleby College and the Toronto French School. Retiring from education in 1993, Alexis spent 16 years in humanitarian work. The principle activity at the time was the distribution of emergency relief supplies in Russia and then as Church Liaison Officer in various parts of the globe. A fellow of Russian-American Scholars, he is author of history. Among his published works are: Imperial Legend: the Disappearance of Tsar Alexander 1; A brief history of the Crimean War; Arctic Obsession: the Lure of the Far North; The St. Petersburg Connection. He is survived by his wife Hélène; daughter Anne Jankovich and husband Bela, son André and wife Ailbhe and sister Elizabeth Saika- Voivod. Additionally, five grandchildren: Xénia, Kyra, Miklos, Shannon and Tara. A memorial service will be held in Toronto on February 4, 2017 at Christ Church Deer Park at 2 p.m. Kindly consider supporting The Selwyn House Endowment Fund by contacting James McMillan at Selwyn House, 95 Cote St. Antoine, Montreal, QC. H3Y 2H8. - (Montreal Gazette 28 Jan 2017)

WEBER, Eugene R (1926 - 2017) - With great sadness, I announce the passing of my husband, Gene, on January 17th, 2017. After a 27 year career in the RCN, Gene, joined the OBE and taught at Ottawa Tech & Lisgar Collegiate. Predeceased by his son Grieg, he is survived by his wife Maxine of Kanata, daughter Maureen and son Murray (Connie) of SK, son Patrick of ON. and step-son Brad of AB; and several grandchildren and great-grandchildren. A memorial service for Gene will be held in Wadena, SK. (Ottawa Citizen 27 Jan 2017)

Newspaper Article from the Ottawa Sun - Remembering the Heroes of D-Day by Ron Corbett

BELZBERG, Hyman - Our beloved husband, father, grandfather and great-grandfather, Hyman Belzberg, died peacefully on January 24, 2017 in his home in Calgary surrounded by Jenny, his wife of 68 years, his children and their spouses and his grandchildren. Hy, a native and proud Calgarian, will be remembered for his quick wit, sharp sense of humour and deep wisdom. Even at 91 years of age, the phone rang constantly from friends and business partners. He loved to make a deal. At a young age, Hy was buying furniture for his stores and later in life, he was forming real estate partnerships. Many will have memories of him sweeping the street outside his store or making a deal on a dining room set or a 3-piece group. What all will remember is his love for his family, friends and community. Hy grew up in the Mission District, graduating from Western Canada High School. After serving his country in the Navy, he returned to build his furniture store into a series of stores throughout Calgary, with his proudest outpost being Christy's Arcade Furniture at 302 -11th Ave. With hard earned profits from the store, Hy provided the financial backing for the creation of First City Trust. He closed Cristy's and focused on a passion passed down by his father, investing in real estate. His commitment to community was unique and ranged from chairing the Board of Directors of Israel Bonds, United Jewish Appeal and Jewish National Fund to being a member of the Board at Mount Royal University Foundation, amongst many other civic initiatives. Hy and his family were integral in securing Mordechai Richler's papers for the University of Calgary. Hy is survived by his wife, Jenny, his older sister, Lil, his sister-in-law, Barbara, his younger brother, Sam, his children, Brent (Lynn), Murray (Cathy) and Leslie, his grandchildren, Bram (Ilana), Casey (Eric), Kate (David), Lee (Melissa), Zack (Torey), Betsy (Ryan) and Sophie and his great-grandchildren, Brody, Brooklyn, Reid, Xander, Eddie, Liv, Rory and Isabella. In lieu of flowers, donations in Hy's honor can be made to the Calgary Homeless Foundation. Please call Ben Crews at (403) 718-8537. Funeral Services will be held on Thursday, January 26, 2017 at 11 a.m. at Beth Tzedec Synagogue (1325 Glenmore Trail SW). Interment to follow at the Erlton Street Cemetery. (Calgary Herald 25 Jan 2017)

BÉRUBÉ, Gaston (19 Jul 1929 - 28 Jan 2017) - It is with great sadness that we will commemorate the life of Gaston Bérubé who passed away at the Campbellton Regional Hospital on January 28, 2017, at the age of 87. A native of Edmundston, N. B., Gaston served in the Canadian Navy for 10 years and was a veteran of the Korean war. He and his wife operated Gerry's Canteen in Dalhousie for 40 years. Before his retirement, Gaston was the school plant superintendent at the Dalhousie Regional High School. He spent his retirement years in Charlo, where he greatly enjoyed mowing his lawn and a living a quiet life. He is survived by his wife of 62 years, Fernande (Cormier), his children Nicole (Pierre Bissonnette), Yves (Dawna Vickery) and Louise (Thomas Frank), grandchildren Joshua (Irene Costamis), Nicholas (Lynette Jansen), Matthew Bérubé, and Paul Frank. He was very proud to have lived to an age where he was able to get to know his great-grandchildren; Ethan, Alexi, Maximus, Emma and Samantha. He is also survived by his sisters, Brigitte (John Albert) and Françoise (Malcom Hurrle), his brother, Benoit, and many nieces and nephews. He is missed greatly by his family and friends. At the request of the family, a short visitation will be held at Maher's Funeral Home, 421 Victoria St., Dalhousie on Tuesday, January 31 from 2pm to 4pm followed by a Memorial Service at 4pm at the same location. Donations to the donor's choice would be appreciated by the family. Funeral arrangements are in the care of Maher's Funeral Home, Dalhousie.

CAVE, Kenneth (11 Feb 1923 - 22 Jan 2017) - While dozing peacefully in his recliner and surrounded by loved ones Dad left us. He was married to his sweetheart Dolly (Scott) for 74 years and together they had 5 children; Brian (Janice), the late Barry (Theresa), Dianne (Scott), Debbie (Keith), Ken (Sue) and countless grandchildren and great grandchildren. Dad was a family man. He was a prankster with an endless supply of great stories and jokes that nobody laughed at more than he would himself. He found his career of choice at CP Air where he made numerous friends before he retired in 1986. He entered World War II at the age of 16 and served in the Army Corp in England. Upon his return to Canada he joined the navy and continued his patriotic duties. Ken was the brother to Alfred, Walter, Florence, Jack and Lily and the last remaining child of the late Albert and Eliza Cave. His spirit, stories and jokes will live on in all of us who knew and loved him. Memorial Service will be held on Thursday January 26th at 6:00PM at Rideau Memorial Gardens & Funeral Homes. (4239 Boulevard des Sources, Dollard-des-Ormeaux, QC H9B 2A6) Rideau Funeral Home (Montreal Gazette 26 Jan 2017)

HAGGIS, Edward (Ted) - Passed away at Parkwood Veterans Hospital in London, ON, on January 23, 2017. Ted was born June 9, 1924 in London, ON, fourth of five children to Herbert and Louisa Haggis, immigrants from London, England's East End. Ted served in the Canadian Navy during WWII as a wireless operator on a landing craft, shuttling troops to the beaches during the invasion of Normandy. He returned to his hometown and married Yvonne "Mary" Metcalfe, a telephone operator at The London Free Press. Shortly afterwards, he represented Canada in the 1948 Olympic Games in England, running three track events: the 4X100 metre men's relay and the 100 and 200 metre men's races. As a young man he worked in the Engineers Departments in both London and Tillsonburg City Halls before forming Global Construction, which poured many of the sidewalks and curbs in the City of London and surrounding areas. Ted and Mary raised three children: Paul, Kathy and Jo. Kathy's love of acting prompted him to create The Gallery Theatre, which he renovated from an abandoned church on York Street. It staged both amateur and professional productions for over ten years. It was Ted's idea that his son, Paul, go to Los Angeles to follow his dream. He and Mary supported Paul as he struggled to break into television and film, as they later supported Kathy and Jo when they followed their brother to Hollywood. All three children found success in the business which came back around when Ted, a longtime member of the Canadian and American Kennel Clubs, trained "Diefenbaker" for the TV series, "Due South." After Mary passed away in 1998, his children often tried to get Ted to join them in Los Angeles, but he would never leave London, saying, "It's the best city in the world; why would I live anywhere else?" Ted is survived by Paul and Jo, his grandchildren Alissa, Rob, Lauren, Mack, Casey, Katy and James, his great-grandson Orion and many members of his extended family and friends who loved him, his stoic nature and his brutally funny sense of humour. He was an inspiration for Clint Eastwood's character in "Million Dollar Baby" and not just because of his lifelong search for a roadside diner that served homemade lemon meringue pie. Most who knew Ted called him "Bap" - a name given to him by Alissa, who at two couldn't pronounce "grandpa." Bap, thank you for all you gave us, especially your example; you will always be in our hearts. (Toronto Star 28 Jan 2017)

HEPBURN, Robert Gordon (1956-2017) - Saanichton B.C. It is with great sadness that we announce the sudden passing of Rob on January 18, 2017. Loving son of Gordon and Liliane Hepburn (née Tessier), loving brother of Susan, Lisa (Nicolas Ste-Marie), Jennifer (Marc Séguin). He will also be missed by nieces and nephews and many dear friends. He lived on Vancouver Island for many years. Served his country in the Royal Canadian Navy for 5 years, was employed by London Drug Pharmacy, as sales manager in Victoria, B.C., till his retirement. Viewing on Friday, February 3 from 7 p.m. to 9 p.m. at the: Complexe Funéraire Pierre Tétreault inc. 549, Samuel-De Champlain Boucherville (Québec) J4B 6B6 Funeral service at Holy Cross Parish, 705 Pierre-Piché, Boucherville on February 4 at 10:30 a.m. In lieu of flowers, donations can be made to a charity of your choice (Montreal gazette 28 Jan 2017)

MacINTYRE, Donald Alexander (Don) - After a lengthy illness, Don passed away on January 21, 2017, with his longtime companion and partner, Barb Noble by his side. Don is survived by his three devoted sons, Peter (Sandra), Jim (Liz Joy) and John (Beth Sangster) and four grandchildren, Laura, Peter, Tyler and Grace who will miss their "Papa Don". He was predeceased by his parents and his sister, Betty Carter. Don was born on November 20, 1922 in Toronto to Dr. Horace Macintyre and Kathleen Macintyre. Don served in the Royal Canadian Navy from 1942 to 1945 as a Signalman. Following the war, he attended the University of Toronto, graduating in 1947, with a Bachelor of Arts, and took a job with Imperial Oil Limited and moved to Edmonton in 1949. He married Barbara Moor in February 1950, and was very proud of the subsequent arrival of his three sons. Imperial transferred him to the head office in Toronto in 1956. Don returned to University to study for his accounting designation, becoming a Chartered Account in 1962, and moved to the Corporate Tax Department of Imperial until his retirement in 1980. Don enjoyed life to its fullest. He was active in leadership roles in a number of organizations. He was a Director of the Canadian Manufacturers Association and was a President of the Tax Executives Institute of Toronto. Don was an avid SCUBA Diver and Instructor and taught hundreds of people to dive safely through his involvement as a life member of the Etobicoke Underwater Club, serving the club in a number of capacities including President. Don was also a founding Director of Underwater Canada and a leader in the Ontario Underwater Council. He also served as a longtime member of the Parks Canada advisory committee for the establishment of the Fathom Five Marine Park in Tobermory, Ontario. Don had an enthusiastic love of the water and enjoyed boating throughout his life. He was a life member of the National Yacht Club in Toronto where his boat "Four-by-Two" was moored for many years as he served the club in numerous roles over his tenure. Don travelled extensively and his diving log book has international entries from Mexico, Tobago, Grand Cayman, Barbados, Bahamas, Florida, Bequia and the Red Sea. He had a strong interest in Ontario shipwrecks and did extensive research and search missions including discovering the wreck of the "Sligo" in Humber Bay in 1984. He loved boating throughout Ontario and was especially fond of Kincardine Ontario, where he spent summers as a child and Tobermory where his twin passions of boating and diving intersected. A true gentleman, a good and kind man, Don was never shy providing assistance in any way to the many people he came in contact with. Socially outgoing and a great conversationalist, he provided great career advice and guidance to his three sons, and was a loving and supportive long term companion to Barbara Noble. He will be missed by all those who he touched as a great father, grandfather, brother, son, uncle, husband and friend. The family would like to convey a special thanks to the staff at L Wing at Sunnybrook Hospital Veteran's Centre, unsung heroes all, for their incredible patience and kindness, especially Mirela and Lorna, for their wonderful care for Don over the final months of his life. A celebration of Don's life will be held on Saturday, March 18, 2017, from 1:00 to 4:00 p.m. at the National Yacht Club in Toronto and all are welcome to meet his family and friends and exchange some great stories. Donations in Don's memory to the Ontario Branch of the Royal Life Saving Society (www.lifesavingsociety.com), The Juvenile Diabetes Research Foundation (jdrf.ca), the Sunnybrook Veteran's Centre (sunnybrook.ca/foundation) or Tobermory Hyperbaric Chamber (tobermoryhyperbaric.ca) are appreciated by the family. (Toronto Star 27 Jan 2017)

McLEOD, Allan Alexander - It is with great sadness and heavy hearts that the family of Al McLeod announces his passing on Friday January 20, 2017 at the Lake of the Woods District Hospital with his family by his side. Al was born on August 24th, 1930 in Keewatin, Ontario to Mary (Polly) and John (Bud) McLeod. He began his diverse working career by joining the Royal Canadian Navy in 1950, returning 3 years later to care for his mother in Keewatin. Al went on to various jobs until he secured his commercial pilot license in 1956 and started flying with Ontario Central Airlines in Kenora and Red Lake. He especially enjoyed his many hours flying Norseman, until he moved to the Department of Lands & Forests (Provincial Air Service) in both Geraldton and Kenora. He later joined his brother Dan as co-owners of Lake of the Woods Motors (Texaco) in downtown Kenora where many lifelong friendships were established. He spent several more years at Pats Outboard Marine until his retirement in 1995. In 1958, Al flew in and met the love of his life at Ball Lake Lodge, and was united in marriage to Ruby Ellena Clark on April 4, 1959 in Neepawa, MB. They enjoyed 57 years of marriage and together raised their 4 children. Al will be fondly remembered and forever missed by his sons Darryl (Josie) of Fort Frances, ON; Barry (Patty) of Kenora, ON; Ron (Tuija) of Newcastle, ON; Terry (Judith) of Kenora, ON; and his grandchildren Derek and Chantel, Brayden, Carling, and Justin, Tara and Hannah; as well as several brother and sister-in-law's and numerous nieces and nephews. He was predeceased by his parents Bud and Polly, and brother Dan. He was well known for his many hours as a bush pilot and the storytelling that followed. With an outgoing nature and warm smile, he shared his passion for flying, sports and the outdoors. He respected his fellow pilots, golfers and curlers, and was a friend to many - even as the golf course marshal at Beauty Bay. Al enjoyed a long, active life and could often be seen visiting the local floatplane bases, airports or the Weiner Shack. When we think of Al, we remember that he was a bush pilot at heart, not afraid of hard work, and an excellent provider for his family. He truly loved having his family around him and watching his children, their spouses and grandchildren grow. Dad/Grandpa was an avid Blue Jays, Jets and Blue Bombers fan and he spent many hours with Ruby and family watching curling. Honourary pallbearers are all of his grandchildren. Funeral services will be held on Friday, January 27, 2017 at 11:00 a.m. at Brown Funeral Home & Cremation Centre. Pastor Cathy Giroux will officiate. A luncheon and time of fellowship will follow the service at the Royal Canadian Legion, Kenora Branch. If friends so desire, in memoriam donations may be made to the Lake of the Woods District Hospital – Palliative Care Unit, 21 Sylvan Street, Kenora, Ontario, P9N 3W7.

STAMHUIS, Arend Jan (John) (27 Jul 1928 - 16 Jan 2017) Arend's journey through life ended on January 16, 2017. To those closest to him, he was Jan. To many of his old friends and acquaintances, he was John. To the rest of the world, he was Arend. No matter which name he answered to, he enjoyed a wonderful life. He was born in Utrecht, the Netherlands, to Lambertus and Trijntje Stamhuis. As a boy, his twin passions were music and the sea. On completion of high school, he took training in seamanship and soon rose to the rank of First Mate in the Dutch Merchant Marine. He met his future wife Conny in 1948 and they married in 1952. They immediately immigrated to Canada to join the rest of his family, and settled in Vancouver. Arend obtained his Bachelor of Education degree at UBC, and later his Master of Arts in French language at SFU. While studying at UBC, he joined the Royal Canadian Navy Reserve and rose to the rank of Lieutenant, serving with the Navy Reserve for 10 years. He enjoyed a successful and rewarding 25-year high school teaching career in Coquitlam and later in North Vancouver. During that time, he continued to indulge his passion for sailing, and even lived on the schooner "Lorna D" with his family for 4 of those years. At the age of 55, Arend retired from teaching to an acreage in Aldergrove where he enjoyed making wine and working on his hobby farm. There, he resumed playing the violin that his father had made for him in his youth. He and Conny moved to the Okanagan in 1992 where he joined the Old Time Fiddlers and served a term as their president. Arend will be missed by his wife of 64 years, Conny, and his two children, Michael (Trish) and Jonie McGill (Ken). He was Opa to John (Josée), Beau (Amanda), Kyle, and Arend (Lauren), and great Opa to Arjen. He is also survived by numerous family members in BC, Alberta and the Netherlands. He and his family are especially thankful for the wonderful care he received at the Sunnyside Suites of the Lakeview Lodge Care Facility. A celebration of his life will be announced in the near future. (Okanagan Valley Newspaper Group 24 Jan 2017)

HMCS DISCOVERY

VALOIS, Luc, LS NCI OP - Died 16 May 1991, Oslo, Norway

STURDY, Ferris Durnin - Passed away peacefully on February 21, 2007 with his family at his side. Predeceased in 2004 by his loving wife Mavis, Ferris is survived by daughters Maureen (Doug) and Jan (Al), son John (Liz), grandsons Derek, Ian, Donovan and Evan, and his sister Dorothy Hill. Born in Saskatoon, Saskatchewan in 1920, Ferris spent most of his youth in Fort Qu'Appelle, Saskatchewan and always had a strong connection with The Fort." By 1941, Ferris had graduated as a Professional Engineer from the University of Saskatchewan and enlisted as an officer in the Royal Canadian Navy where he served on the Prince Robert and the Uganda during World War II. After his marriage to Mavis in 1946, the couple moved to Toronto, then settled in Victoria. Ferris worked as a Mechanical Engineer for the B.C. Provincial Department of Public Works for over 30 years. Ferris enjoyed curling, debating politics, travel, frequent stays on Hornby Island and time spent with family and friends. He also supported community activities such as the Oak Bay Band Parents Association. In his later years, he was a diligent worker for Ophir Place, his most recent home. Ferris' family is thankful to the staff and volunteers of the Victoria Hospice for their compassionate and skillful care. A Celebration of Life will be hosted at Ophir Place, 1521 Church Avenue on Saturday, March 3, 2007 from 1:00 pm to 3:00 pm. In lieu of flowers, donations can be made to the Victoria Hospice Society (phone: 952-5721). (Victoria Times Colonist)

HMCS PRINCE ROBERT - Served in Prince Robert as SLt (E), RCNVR

ARNASON, Johann (J.T.) - was born in Gimli, Manitoba on March 15, 1921, and it was there, on January 26, 2017, that he peacefully left us, after living a rich and full life. We know that he's in good company now joining the love of his life, Elin (Diddy), siblings: Valdi, Olaf, John, Herman and Gordie, and other family members and close friends. Joey made the most of his 95 years on this earth, and the details of his amazing life far exceed what we are sharing. After serving in the navy during the Second World War on the HMCS Digby, he worked on a ship on the Mackenzie River and fished before returning home in 1945 to marry Diddy, his wife of 59 years. They welcomed their children, Brian, Robert, Kenny, Debbie and Susan, and later their daughters and sons-in-law: Dorothy, Ruth, Judy, Nick and Larry into their lives and hearts. They were the best grandparents possible to Raegan (Andre), Carmen (Scott), Jenna (Dave), Brett, Ashton, Mackenzie, Erik, Luke, Donna (Curtis), Sharon (Stewart), and great-grandparents to Ryan, Lewis and Rachael. He leaves behind siblings, Anna, Elin and Freddy, and many family members. Joey was a Gimli institution and local legend. He gave his heart, his help and his time unselfishly. He helped build the first Gimli Legion, and was a founding, charter and life member. He was 1st Deputy Fire Chief for the Gimli Fire Department and received a 25 year service medal. He was a Past Master of the Viking Lodge #175, President of the Interlake Shrine Club and a member of the Khartum Komedians. He served as President of the Old Timers Reunion Ball, Councillor of the Town of Gimli, and was a School Board Trustee and Chairman. Joey was a huge sports fan. He was Chairman and a life member of the Gimli Curling Club and an honorary life member of the Manitoba Curling Association. He was a longstanding season ticket holder for the Winnipeg Blue Bombers. There was nothing he enjoyed more than watching a football or hockey game. He juggled several careers early in life. He was an accountant/bookkeeper at Betel Home Foundation and an Insurance salesman at Monarch Life Assurance. He did this, as well as open Tip Top Foods in 1946 with his brother Valdi. He retired from Tip Top after 35 years and left it up to his sons, Kenny and Brian, to carry on his legacy. Joey continued to be a daily fixture at Tip Top well into his 90s. His sons kept the store going for 40 more years before retiring themselves. The store was sold after 75 years as a family business. Joey loved the outdoors! Fishing, gardening, beekeeping and sitting on the beach sun tanning were his favourite things to do. Age was just a suggestion to him and in his 80s he bought a scooter and could be found cruising all over Gimli. He enjoyed the company of several pet birds, all named Willie, and they would sit on his shoulder while he sang along to Johnny Cash. He was proud of his Icelandic heritage and encouraged us all to celebrate the Icelandic culture. He came from a large, very close family and he instilled the importance of family into his own children, grandchildren and great-grandchildren. He is our sunshine, our hero, and we will think of him the most when we're all together. Our family would like to thank the staff and nurses at Betel Home Foundation for their care and support. A celebration of Life will be held on Thursday, February 2 at 2:00 p.m. at the Gimli Lutheran Church with a reception to follow at the Gimli Legion. In lieu of flowers, donations may be made to the Westshore Foundation, Betel Home Foundation, or a local Gimli charity of your choice. Goda nott og dreymi þig vel, elskan (Winnipeg Free Press 31 Jan 2017)

HMCS DIGBY - Served in DIGBY during the Second World War

VOSPER, Frederick George - June 24, 2009 at Deer Lodge Centre, in his 94th year, Fred passed away. Fred was predeceased by his wife Norma, son Roy, and grandson Daniel. He will be sadly missed by his son Dennis, wife Debbie and grandchildren Paul and Katherine Vosper, daughter-in-law Laura and granddaughter Laurie Mayer and family. Fred was born in St. James, July 30, 1915, served in the Second World War in the RCNVR as a mechanic. On retiring from Air Canada, he learned to fly and took up golf. A graveside service will be held on Saturday, June 27, 2009 at 12:30 p.m. at Chapel Lawn Funeral Home, 4000 Portage Ave. In lieu of flowers, donations to Deer Lodge Hospital Foundation, 2109 Portage Ave., Winnipeg, MB R3J 0L3 would be appreciated. Chapel Lawn 885-9715 (Winnipeg Free Press 26 Jun 2009)

PROCTOR, Alan Franklin, C1RM - Our wonderful Husband, Father, Grandfather, Great Grandfather and Friend has gone on ahead of us. We will all miss him, but we know we will meet him and be together again. We love you Al. Celebration of Alan's life will be held at a later date. (Victoria Times Colonist 28 Jan 2017)

HMCS PROVIDER - Served in PROVIDER as POTEL

WILSON, John Robert, AB, V9932 / R3454, RCNVR - Born: Jan 1923 Died: 02 Jun 1973

HMCS ORILLIA - Served in ORILLIA 13 Mar 1941 - 17 Apr 1943

HMCS WASAGA - Served in WASAGA 25 Aug 1943 - 06 Sep 1943

MTB 727 - Served in MTB 727 04 Jan 1944 - 21 May 1945

ROBERTS, Annie (Marie), WRCNS (10 Apr 1924 - 17 Jan 2017) - age 92 of Halifax, passed away Tuesday, January 17, 2017 surrounded by her loving family in the Halifax Infirmary, QEII. Born in Stone's Cove, Fortune Bay, N.L. she was a daughter of the late Joseph and Theresa (Pope-Banfield) Johnson. She served with the Royal Canadian Navy during the Second World War. A loving and devoted wife and mother, Marie will be fondly remembered for her terrific sense of humour, generosity and kindness to others, deep faith in God and pride in Newfoundland. Marie is survived by daughter, Bertha of Halifax; son, Roy (Beverly), Lakelands; brother, Clifford (Mary), Ontario; brother, James (Glenda), Halifax; sister-inlaw, Evelyn Roberts, Dartmouth; sister-in-law, Margaret Johnson, Cape Breton; and several nieces and nephews. She was predeceased by brothers, Augustus, William and Russell; and infant sister, Emma. Marie will be sadly missed by many family members and friends and her loving doggie Maggie. Visitation Sunday, January 22, from 6-8 p.m. in J.A. Snow Funeral Home, 339 Lacewood Dr., Halifax. Service Monday, January 23, 11 a.m., J.A. Snow Funeral Home, Rev. Heather Fraser officiating. In lieu of flowers, donations may be made to Feed Nova Scotia or Hope Cottage Halifax.

BROOMFIELD, Michael Allen - age 81, of Musquodoboit Harbour, passed away at home surrounded by loving family on Saturday, January 21st, 2017. Born in NainiTal, India on April 30th, 1935, he was a son of Arthur Allen Broomfield and Ruth Sheilagh Trixie (Anderson). Michael will be sadly missed and remembered by his wife, Linda (Heap MacLean). He is survived by his previous wife, Vivien (Watt); son, Hugh (Sirkka); daughter, Suzannah (Jamie); stepdaughters, Morgan and Jamie MacLean. Michael is survived by his grandchildren, Elle, Hudson, Benjamin, Tristan, and Cole. Mike is also survived by his brother, Sir Nigel Broomfield (Valerie) in the United Kingdom; nephews, Alexander, United Kingdom, and Nicholas, Australia, and their families. Michael went to prep school in England. Upon graduation, he went to Dartmouth Naval College and graduated RNC Greenwich in 1956. Michael became the youngest officer in the British Royal Navy at the age of 21. He was seconded to the Royal Canadian Navy where he was promoted to Commander. During this time Michael got a degree in Journalism. For three years he ran the Communications School at Stadacona until his early retirement in 1975. Michael then went on to the provincial government as Assistant Deputy Minister for Recreation in 1975. In 1977 he entered the private sector as Director of the Antigonish Eastern Shore Tourist Association (AESTA) and won many awards for his hard work for the Eastern Shore of Nova Scotia. He retired in 2011. Michael was a Charter Member of the Lions Club in Musquodoboit Harbour, and served with many other organizations. He was recognized in the Nova Scotia House of Assembly on November 28th, 2002, Resolution Number 5161, where the members of the house congratulated and commended Michael on being awarded the Golden Jubilee Medal for exceptional service to his community and his country. Michael was also awarded the Star of Courage. With ammunition exploding, he helped a wheelchairbound owner to escape from his burning gun shop. Michael refused the medal saying that anyone would have done the same thing. Michael Broomfield's family would like to thank Dr. John Smith (Mineville), the Palliative Care team in Musquodoboit Harbour, and his caregivers for their wonderful supportive care. A Celebration of Life will be held at a later date. For those who wish to do so, donations in Michael Broomfield's memory to the Canadian Cancer Society, or a charity of your choice, would be greatly appreciated by the family. 'Home is the sailor, home from the sea, And the hunter, home from the hill.'

HMS/m ALLIANCE, HMS/m ALDERNEY, HMS/m SCOTSMAN, HMS/m SEADEVIL, HMS/m SOLENT

WATSON, Joseph Robert (Harry), RCN - (31 Oct 1932 - 03 Feb 2017) - age 74, of Dartmouth, passed away Friday, February 3, 2017 at home. Born in Simcoe, he was a son of the late John and Joan (Baker) Watson. Retiring after 29 years from the Navy, Harry was employed with the Halifax Shipyards for 15 years. Harry enjoyed bass fishing, hunting, any outdoor activities and drinking beer. The love of his life was his family and he will be sadly missed. Harry is survived by his wife of 54 years, Diane (Harding); sons, Richard (Shannon), Rob, John (Kelly); daughter, Diane (Kevin) Raper; brother, Pete (Agnes); sister, Rene; nine grandchildren and one great-granddaughter. He was predeceased by brother, Don; sisters, Mary and Jean. Cremation has taken place. A Celebration of Life will be from 1 - 4 p.m. Thursday, February 9, in the Royal Canadian Legion, Somme Branch, 54 King St., Dartmouth. Interment at a later date in Oakridge Memorial Gardens.

HMCS KOOTENAY - Harry Watson was serving in Kootenay as a LS.WU at the time of the explosion

MacNEILL, Frederick Oscar (Fred) (16 Mar 1941 - 31 Jan 2017) - age 75, of Dartmouth, passed away Tuesday, January 31, 2017, at his home. Born in Summerside, P.E.I., he was a son of Oscar and Edna (Palmer). Fred was retired from the Canadian Armed Forces (Navy) as a sonar tech. Over his 37 years, he served on many ships and was also stationed on the naval base in Argentia, N.L. from 1977 to 1980. He loved spending his summers at the cottage in Cascumpec, P.E.I., where many family gatherings were held. Fred was an avid reader. He enjoyed gardening, woodworking, fishing, walking and spending time with family and friends. Fred is survived by his wife of 51 years, Gail (Russell); daughter, Cindy (Lawerence) McKay, Mineville; brothers, Bill, Kensington, P.E.I. and Ron (Gwen), Fort McMurray, Alta.; sister-in-law, Betty Jean (Claude) Allen, Union Corner, P.E.I.; Sharon Holloway, Dartmouth; Judy (Paul) DesRoches, Montague, P.E.I.; grandchildren, Amy (Geoff ), Montreal; Bethany (Katie), Ottawa; Taylor, Dartmouth; also several nieces and nephews. Predeceased by son, Scott; brother, Arthur; parents, Oscar and Edna; stepfather, Lloyd Miller; in-laws, Everett and Kay Russell and sister-in- law, Glady Hogg. Funeral services will be held 2 p.m. Saturday, February 4, in Atlantic Funeral Home, 771 Main St., Dartmouth with Rev. Chesley Boutilier officiating, with a reception after the service. Cremation to follow. Private family interment in Prince Edward Island at a later date. Family flowers only. Donations may be made to the Heart and Stroke Foundation of Nova Scotia or a charity of your choice.

CAISSE, Joseph Andre Richard (Rick), CD, SSM (28 Jan 1961 - 29 Jan 2017) - Passed peacefully at Belleville General Hospital on Sunday, January 29th, 2017 at the age of 56. Dear son of late Ronalda and Hector Caissie. Beloved husband of Dianne Caissie (nee - Mortley). Loving father of Lewis Caissie (Buddy) of Belleville and Alicia Tarbox of Nova Scotia. Dear brother of the Butch Saulnier (Fern), Leo Caissie (Allison), Danny Caissie (late Gail) and the late Joan,Terry, Brenda and Lisa. Rick was loved by his many friends. A Memorial Service will be held at the Burke Funeral Home (613-968-6968) 150 Church Street, Belleville on Friday, February 3rd, 2017 at 1:00 p.m. Visitation commencing from 12:00 noon until the time of the service. Memorial donations to the B.G.H. Foundation - Oncology Department would be appreciated by the family.

HMCS MARGAREE - Served in Margaree as an AB.SW

HMCS IROQUOIS - Served in Iroquois as a LS.SW

HMCS NIPIGON - Served in Nipigon as a LS.SW

HMCS HALIFAX - Served in Halifax as a LS.SW

KIRTON, Kenneth - Suddenly, on January 30, 2017, Kenneth Ross Kirton passed away. Ken (or Kenny K. as he was affectionately known) was born January 27, 1930, in Portage la Prairie to Gordon and Rose Kirton. Ken was predeceased by both his parents; his wife Lorraine; two sons, Gordon and Murray; his brother Gordon and two sisters, Velma and Eileen. He leaves to mourn his daughter Jonina Kirton (Gary); son Robert (Tracy) and grandchildren, Jessie, Benjamin, Caleb and Gabrielle. Right after high school, Ken joined the Royal Canadian Navy, serving in the Korean War. His time as a Radar Controller led to his career as an Air Traffic Controller. Ken married Lorraine Denham in 1954 and they had four children. Even after losing his wife and two of his sons, he remained an optimistic and positive person. Ken excelled at all sports (even bowling!) but hockey was his game. He played for the Navy team as well as numerous Junior and Senior teams in Canada. While Ken no longer played hockey, he still spent as much time at the rink as possible, never missing any of his grandchildren's games. His oldest grandson, Jessie, lived in B.C., and Ken would often ask to see updates about him on Facebook. Ken loved spending time with his family and his friends at the Silver Heights Restaurant. Ken, we adored you and you will be missed by many. Memorial service will be on Monday, February 6 at 3:30 p.m. at Church of the Rock, 1397 Buffalo Place. Winnipeg, MB. (Winnipeg Free Press 04 Feb 2017)

LAWRENCE, Stafford Karl - (09 Jun 1923 - 28 Jan 2017) - It is with sadness, but no regrets that I announce my death on Saturday, January 28, 2017, at the age of 93 years. I have been extremely fortunate during my life, and finally my number has been called. I leave to celebrate my long life, my son Martin and my son Clive. My daughter Jennifer died, much too soon at 36, in the year 2000. I am also leaving behind two grandsons, Callan and Ryan, plus a granddaughter Zoey Leigh Lawrence. I was born and raised in Toronto, served with the RCNVR aboard the Canadian Corvette HMCS Camrose K154 during World War II and later, attended Victoria College, University of Toronto, Class of 5T0. As an undergraduate and my summers free, I worked in summer stock theatre in Ontario… a great learning experience for an aspiring actor. But it was time to get serious about making a living. Dictaphone Corporation hired me in 1955 to sell their dictating and transcribing machines and central recording systems. I thoroughly enjoyed my work there for the next eight years. In 1963 Pitney Bowes beckoned and I took on postage meters, mailing machines and a broader line of mailroom products. Then in 1979, Dictaphone, of all things, became a division of Pitney Bowes! After a Company transfer to Calgary in 1972, this city was my home until 1975. I was a founding member of the Silver Springs Golf and Country Club (1973). In the mid 70's I joined a men's chorus in Ontario that sang four part harmony. In so doing I became a charter member of the Mississauga Chapter of the Society for the Preservation and Encouragement of Barbershop Quartet Singing in America (1976). In 1994 I retired and returned to Calgary. Now a man of leisure, I checked in with Jack Goth, founder of the Workshop Theatre Society. I was cast in a small role (Dr. Bradley) in "The Man Who Came to Dinner" and the lead (Martin Vanderhoff) in "You Can't Take it With You", both plays preformed at the Pumphouse Theatre in 1995 and 1996 respectively. "The Mouse Trap" with the Pleiades Theatre was next in 1997, (Major Metcalf) and finally a number of minor roles in films and TV commercials. It was a fun way to keep active and also pay some bills. During the mid to late 90's, I spent a lot of quality time on the courts at the Mount Pleasant Tennis Club on 4th Avenue until a rotator cuff problem put an end to that. So it would be a return to golf from now on. But at 89 it was time to put away the clubs… just too much effort required. Shooting pool at the Confederation Park Senior's Center is the one sport I have been able to enjoy until the end. In lieu of flowers, memorial donations may be made directly to the charity of your choice. Make it a good one! And now a fond farewell to friends and family alike and may the force be with you. SKL. A Celebration of my Life will be held at Foster's Garden Chapel, 3220 – 4 Street N.W., Calgary (across from Queen's Park Cemetery) on Saturday, February 11, 2017 at 10:00 a.m. (Dignity Memorial 30 Jan 2017)

WADDINGTON, Stanley Arthur (Stan) - a long time resident of Robert Street in Vic West, passed away peacefully in the early morning of January 24, 2017. He was born in Victoria to Samuel and Alice Waddington on June 12, 1925. He is predeceased by his parents and his brother, William. Stan is survived by his loving wife of 69 years, Viola. He has two daughters, Sandy (David) Parsons and Jacquie Monahan. Also mourning his passing are his grandchildren, Drew (Laina) Parsons, Jenna Parsons, Shane (Kayti) Monahan, Zack Monahan and great-granddaughter, Dania Parsons. He joined the navy and reached the rank of Chief Petty Officer before leaving the Navy and then worked as a machinist at CFB Dockyard until retirement. No funeral by request. (Victoria Times Colonist 05 Feb 2017)

WISEMAN, Hugh William (Budd) - Born August 30, 1922 in Ridgetown, Ontario, youngest and last surviving of 3 boys and 4 girls, passed away January 28, 2017 at Markham Stouffville Hospital. Predeceased by his wife of 65 years, Hazel "Rose" who he has dearly missed these last 5 years and his son Terry (Gloria). Survived by his daughter Penny (Don), grandchildren Tina (John, deceased), Tim (Tricia), Gord (Krista) and Robin (Jamie). Proud great-grandpa to Nicole, Mathew, Jordaan, Alyssa, Danica and Darcy. Family was his everything. Budd was a Navy Veteran of World War II. After the war, he met Rose at a dance and had to wait until she turned 18 to marry her. He dabbled in mechanics but didn't like getting his hands dirty. Montreal called and a passion for sales took over, first in the gumball machine business, then everything from candy to Krispak peanuts to small wares. Montreal wasn't all work; there were lots of good friends and fun times. Community service clubs were another passion and in 1979 Budd was the charter President of the Canadian Progress Club, Stouffville. In 1970, Budd's best buddy, Dan Shannon, introduced the Wiseman family to Kennisis Lake and we are still there. More fun - from snowmobiling, pulling 5 skiers at once behind his boat to playing practical jokes with their friends who in turn reciprocated. Budd might have been known to enjoy the odd Rye and water, going to Tim Hortons with his buddies and the occasional cigarette and if you asked him, "chasing girls", always joking. These last 5 years he has lived in Amica at Swan Lake where he was treated royally and we can't thank the staff enough for his wonderful care. The only thing that would have made his stay there complete was if he had his Rose with him. Also, thank you to Dr. Wise who was always in touch with dad's needs and wishes. This last year his health had declined and he was in need of a little extra TLC. He had his "girls" help him, whom he adored and was grateful for all they did for him and we appreciate all of your kindness and compassion. This is the last chapter in the book of Budd. He passed away calmly, peacefully and pain-free. As per his wishes, there is cremation and no funeral, but a big party at a later date. In lieu of flowers, donations to your favourite charity would be appreciated. Rest in peace. XO (Toronto Star 04 Feb 2017)

MacKAY, Donald Angus, CPO1 (10 Jun 1926 - 02 Feb 2017) - Born in Dunville, Ontario June 10th 1926 - February 2nd, 2017 Halifax, Nova Scotia. A life lived in music, at age 8, Don began his career when he entertained family and friends with a trumpet rendition of "Me and My Gal" at a family reunion. He continued down that path by participating in the Dunville Boys Band, Citizens Band and The High Hatters Dance Band. In 1944 Don joined the Royal Canadian Navy Volunteer Reserves and in 1947 joined the RCN as a bandsmen. During his career he served on Canada's three aircraft carriers, HMCS Warrior, HMCS Magnificent and HMCS Bonaventure. He also served on the Cape Scott. In 1957 he was posted to the Royal Marine School of Music in England, where he received his Licentiate from the Royal Academy of Music. Don retired from the Navy as Assistant Director of the HMCS Stadacona Band. On retirement, he became a teacher with the Dartmouth Schools, pilot Instrumental Music program. He was active in local bands directing the Centennial Band, Kiwanis Youth Band and the Dartmouth Community Band. An active trumpet player, from 1947 to the late seventies, Don could be found playing with dance groups most weekends. Missing him is his wife of 69 years, Yvonne and his children; JoAnn (Terry), Christine ( Ken), David (Edith), Jim (Jane), Terry ( Janice) , Carol (Al), Valerie ( Raef ), and John, 21 grandchildren and 18 great grandchildren. He is predeceased by son, Danny and brothers George, Macy, Ron, and sisters Isabelle and Kathleen. Many thanks to the staff and volunteers of Cedar Crest, Camp Hill Veterans Hospital for their care and appreciation of Don during his stay there. Funeral services will be held at 2:00 on Wednesday, February 8th at Saint Peters Catholic Church, 10 Maple Street, Dartmouth, NS. Reception to follow. In lieu of flowers donations can be made to the Canadian Epilepsy Association or the Canadian Alziemers Association.

HMCS CAPE SCOTT - Served in CAPE SCOTT in 1957

ZINCK, Christopher - It is with deep and profound sadness that we the family of Christopher Scott Zinck, 59 of Ste. Croix, announce his sudden passing on Saturday, January 21, 2017, off the coast of Port Aux Basques, NF. and may his spirit be free as the wind. Born in Halifax on February 20, 1957, Chris was the son of Rev. Robert and Beatrice (Zwicker) Zinck of Bridgewater. Chris received his earlier education in Harris Tessier High School and then went on to join the Royal Canadian Navy, serving a few years at sea. Chris loved his work and the people he worked for and was employed over the years with Bonny Lea Farms, Chester, the Windsor Elms, Cobham Tracking and Locating, Windsor, as property manager for CitiGroup, Halifax and most recently as a trucker for various companies. He enjoyed the simple pleasures of life, sailing in earlier years on the waters of Indian Point, tending to his gardens, having the never ending ability to fix anything, enjoying many happy hours travelling or at home with Monnie and walks with his two beloved dogs, Dixie and Blue. Chris enjoyed everything about the outdoors and may we all be comforted in the hope that his spirit is now at peace in the beauty of God's creation. Chris is survived by his parents, Robert and Beatrice Zinck of Bridgewater; his loving wife, Monica; step-daughter, Denica Black (James Oliver) of Halifax; sister, Debbie (Rod MacDonald) Calgary; brothers, Mike (John Demmings) Lunenburg; Greg (Florence), David (Margarette) both of Calgary; nieces, Tahara, Halifax, Cheryse, Tasha, Keri, Jodi and Kyli, all of Calgary and several aunts, uncles and cousins; sisters-in law, Jilda (John) Hinton, Yarmouth; Eunice (Don) LeBlanc, Saint John, NB; brother -in- law, Peter (Lynne) Black, Shelburne. He was predeceased by his grandparents, Ralph and Elva Zwicker, Frank and Thurza Zinck and his younger sister, Linda. A memorial service to celebrate Chris's life will be held 2:00 p.m. Friday, February 10, 2017 at Bridgewater United Church, 87 Hillcrest St. Bridgewater. In lieu of flowers memorial donations in Chris's memory may be made to SHAID Tree Animal Shelter, Ste. Croix United Church, Ste. Croix or Bridgewater United Church. Funeral Arrangements are under the direction of the Dana L. Sweeny Funeral Home, 11213 Hwy. # 3, Lunenburg.

BULL, Hilbert Arthur (Harry) - of Bedford, passed away January 28, 2017 at the age of 94. Born in Yorkton, Saskatchewan, a son of the late Milford Bull and Lulu May Bull. Beloved husband for over 60 years of the late Marion Bull. He will be deeply missed by his loving daughters Wendy, Gail (Michael) and Shelley; grandchildren Arthur, Dawn, Jennifer, Lisa and Kevin. Known as "grandpa" to twenty great and great-great-grandchildren. Predeceased by his brother Gordon and sister Jo. Harry served on a corvette during World War 2, with 25 missions across the Atlantic. Harry's love of flying lasted throughout his life, from lessons before the War to 25 years' service with the RCAF after the war, followed by building and operating the Waterville airport in Nova Scotia during the time he was stationed in CFB Greenwood. Harry belonged to the Legion for many years, traveled extensively with his wife, he loved boats and was a real estate enthusiast. A man of the sea and sky, Harry will be truly missed by his many friends and family. Visitation will be held on Monday February 6, from 12-2p.m. followed by a service in the Chapel at 2 p.m. all in Atlantic Funeral Home, 125 Sackville Dr., Lr. Sackville. Rev. James Haughn officiating. In lieu of flowers, donations can be made to the Salvation Army.

LOGAN, Malcolm T. (Mal) (16 Jun 1930 - 30 Jan 2017) - age 86 of Dartmouth passed away peacefully surrounded by family on Monday, January 30, 2017 in the Camp Hill Veteran's Memorial Building, QE II. Mal is survived by his wife of 41 years, Lillian Logan; sons, Scott (Janice) and John; stepsons, Bill O'Hearon (Jackie) and Gary O'Hearon (Sandra) and step daughter, Lynn Volente (Tom). He is also survived by 11 grandchildren and 19 great grandchildren. He was predeceased by his parents John and Jessie Logan, his first wife, Margaret Crosson and brothers, Bill and Jack. Mal was born in Hamilton in 1930 and served in the Royal Canadian Navy for 27 years and upon his retirement from the Navy, went to work for IMP Aerospace until his final retirement in 1996. He was involved with hockey and lacrosse during the years they lived in Shannon Park. Being from Hamilton, he had a dislike of the Toronto Maple Leafs and you could always get a reaction from him when mentioning them in his presence. He was a lifelong member of the Royal Canadian Legion, where he enjoyed Saturday night dances with his wife Lil, and his visits for a beer. Mal was a quiet man who enjoyed the company of family and friends, especially visits from his grandchildren and great grandchildren. Special thanks to the nurses and staff of Camp Hill Hospital 3 West. Cremation has taken place. A graveside service for family and close friends will be held 1pm, Friday February 3 in Dartmouth Memorial Gardens 767 Main Street. In lieu of flowers donations may be made to the Alzheimer's Society of Nova Scotia or QE II Foundation, Camp Hill Veteran's Memorial Building. (Atlantic Funeral Homes Dartmouth Chapel)

FAST, Allen, P1RM, 9381-E, RCN / C.A.F. (served 1952-1977) - of Victoria, BC. Born 25 Aug 1934 Died 11 Dec 2017

HMCS SIOUX - Served in Sioux as an RM during her 3rd Korean War tour

HMCS GRILSE - Commissioning Crew as AB.RM2

MacGREGOR, Lewis Iver - On May 25, 2003 Lewis Iver MacGregor of Squamish passed away peacefully aged 82 years. He is lovingly remembered and will be forever missed by his wife, Mary, 3 daughters, Jessie (Nancy), Bonnie (Ron), Terry (Andrew), son Robert (Nancy), 2 granddaughters Kirsten, Marlee, 2 grandsons Cole, Clint and his many dear friends. Lewis served his country proudly during the Second World War. Private Family Service. In memory of Lewis, donations may be made to the Squamish Health Care Foundation, 38140 Behrner Drive, Squamish, B.C. V0N 3G0. Squamish Funeral Chapel in care of Arrangements.

MacGREGOR, Lewis Iver - was born in Port Arthur, ON in 1920. He served in the Navy on HMCS Chilliwack in the North Atlantic. He was seconded to the US Navy between 1943 and1944 to attend a Deep Sea (Hardhat) Diving Course. Lewis put his skills to use salvaging aircraft and ships. He passed away in 2003.

EMPEY, Frederick William (Fred), RP - It is with deep sadness we announce the passing of our father Fredrick (Fred) William Empey. Fred passed away peacefully on December 21, 2013 at the Royal Jubilee Richmond Pavilion in Victoria with his daughter by his side. Fred was born in Winnipeg Manitoba on August 30, 1939. He served 20 years with the Royal Canadian Navy and 10 years with the Bank of Montreal. After he retired from the bank in 1987, he returned to Victoria where he resided with longtime friend Ann Wenham. Fred is predeceased by his wife Joan (1977), his parents Kathaleen & George, his older brother George Ennis, grandson Evan (2008) and granddaughter Brittany (2009). Fred leaves behind his oldest daughter Karen and her son Jason. Fred's youngest daughter Lee-Ann, her husband Rick and children Katie and Ben. Also his brother Roy, sisters Carol Wilson and Jo-Ann (Alex) Waskul. Heartfelt thanks to the nurses at the Richmond Pavilion for their excellent care and kindness. In lieu of flowers donations to the Royal Canadian Legion branch #172 would be greatly appreciated. Memorial Service in honor of Fred to be held at the Esquimalt Legion on Monday January 13th, 2014 at 1:00 p.m. (Victoria Times Colonist 03 Jan 2014)

EMPEY, Frederick William (Fred) - In 1953, Fred joined the John Travers Cornwell, V.C., sea cadet corps in Winnipeg. In 1955, he transferred to the RCNR and was sent to HMCS Patriot, Hamilton, ON for training, and then HMCS Cougar and HMCS Raccoon. In Jan 1957, he joined HMCS Porte Quebec on the west coast and later returned to HMCS Chippawa - from there he transferred to the RCN. Fred served in many ships, including minesweepers, frigates and destroyers on both coasts. After 20 years of service, Fred left the Navy to attend university. He was an member of Legion Branch 172 Esquimalt Dockyard.

HMCS COUGAR - Served in COUGAR 704

HMCS RACCOON - Served in RACCOON 779

BYER, Cecil Albert (Cece), AB, RCNVR - Cece was born in Big Vallery, AB on 01 Dec 1934. He grew up in Alberta but soon moved to British Columbia. On 08 Feb 1943, when he was 17, he enlisted in the RCNCV at HMCS Discovery in Vancouver. During WW2 he served in the Atlantic and Pacific Theaters of Operations. After VJ day, he served for a few months as a MP in Japan with Allied Occupational Forces During his time in the Navy he served 18 months at sea and 16 months on shore. He was discharged in Feb 1946 as HMCS Discovery as an AB. After his service he and his brother moved to Oliver, BC, when they briefly ran a stucco business. Cecil resided in Oliver until he passed away in 2000. He was a long time member of Legion Branch 97 Oliver.

BIRT, Wendell Robert (Charlie) - was born in Charlottetown, PEI in 1921. He served in the Navy during WW2 On various ships in the North Atlantic from 10 Oct 1939 to 29 Nov 1945. He was a member of Legion Branch 288 in Westbank, BC for more than 30 years. He passed away in 2007.

BIRT, Wendell Robert - was born in Charlottetown, PEI on September 24, 1921 to the late William and Sarah Birt. He served in the Navy during World War II aboard the minesweeper HMCS Milltown. All of his service was spent overseas where he took part in the D-Day invasion of Normandy. At wars end, he married Claire Marchand and they started a family in Souris, PEI, where he served on town council and later was elected as mayor for a two-year term. The family moved to Truro, Nova Scotia where he started an automobile parts service. He moved to Kelowna in 1990. Wendell passed away on March 8, 2007.

HMCS MILLTOWN - Served in Milltown as L/Tel. Was onboard Milltown for D-Day

BARTLETT, Cecil Edward - was born on 19 Dec 1924 in the UK. He came to Canada in 1938 and was a resident of Terrace, BC since 1964. Cecil was in the Army Reserve (artillery) for a few months in 1942-43 and then enlisted in the RCNVR in Sep 1943. After completing basic training he was posted to HMCS St Hyacinthe, Quebec as an Ordinary Signalman. She served in several shore bases until Jan 1945 when he was posted to Newfoundland and the Corvette escorts in the North Atlantic. Following V.E. Day and further training he was posted to a destroyer in the West Indies, but V.J. Day occurred before he could go and he was instead sent to Esquimalt. He passed away in 2010.

MacRAE, Gordon Alexander - was born in Moose Jaw, SK in 1924. He served in the RCN during WW2. Gordon moved to BC in 1953 to work with Canada Customs at Nelway. He remained with Customs for 27 years before retiring in 1989. He and his wife then moved to the Slocan Valley where he enjoyed travelling and pursuing outdoor activities. His three children attended school in Salmo. Gordon was a member of Legion Branch 217 Salmo for 45 years until he passed away in trail, BC in 2001.

MUNROE, James - was born in Prince Albert, SK in 1923. He served in the RCNVR during WW2. James was a member of Legion Branch 217 in Salmo for 28 years until he passed in 1993.

NEWHOOK, Delmer Ernest (Del) (23 Sep 1930 - 27 Jun 2011) - Del passed away peacefully on June 27th at home surrounded by family and friends. Survived by his loving wife Wilma, his children: Deborah, Robert, Lynn (Al), David (Tara), his sister Marilyn Wilander, sister in-law Lorainne McLarty and his many grandchildren. Del served proudly with the Royal Canadian Navy for 25 years and was a veteran of the Korean Conflict. After his military service Del served in the BC Sheriff Services until retiring in 1991. Del volunteered at the Nanaimo Military Museum (Rutherford Mall) where he told many "sailor stories". Friends and loved ones are invited to a memorial service at the 256 Legion in Lantzville on July 22nd at 2 pm. No flowers by request. Donations may be made in Del's name to the Nanaimo Military Museum at 255 - 4750 Rutherford Rd. V9T-4K6 (Nanaimo Daily News 30 Jun 2011)

NEWHOOK, Delmer Ernest - was born in New Westminster in 1930. He enlisted in the RCN in 1949. After basic training at HMCS Cornwallis, he was posted to Nova Scotia, Britich Columbia and Churchill, MB. He served in HMCS Sioux in Korea. He was discharged from the Navy in Esquimalt, BC, on 28 Dec 1974.

HMCS SIOUX - Served in Sioux during the Korean War

PRINGLE, Robert Grant Raisbeck (Bert) - was born on 27 Mar 1925 in Edinburgh, Scotland and came to Edmonton, AB in 1926 with his family. Bert enlisted in the RCNVR in Jan 1943, three months before his 18th birthday. He took his basic training at HMCS Nonsuch in Edmonton, and HMCS Naden III in Comox. He went into active service on 26 Mar 1943 and went overseas in the Fall of 1943. He was assigned to Landing Craft LCI(L) 177 in the Spring of 1944. Prior to D-Day, Bert took commando training and on 26 Mar 1944 achieved the rank of Able Seaman. He also had the honour of serving on the high seas. On D-Day, he served as a signalman on LCI(L) 177, taking soldier onto the beaches and returning with wounded. He was discharged at HMCS Nonsuch as an AB on 31 Oct 1945. After the war, Bert married Irene Daynes, had five children and lived in Edmonton, AB and Hudson's Hope, BC. HE was a member of Legion Branch 141 Dawson Creek. Bert passed away on Remembrance Day, 11 Nov 1993.

LCI(L) 177 - Served in LCI(L)-177 during D-Day as a Sig

PEARSON, Frank Earl (20 Dec 1925 - 31 Mar 2015) - It is with great sadness that we announce the passing of Frank Earl Pearson. He is survived by his loving wife, in their 68th year of marriage, Elizabeth Hanna Pearson; also by his sisters: Hazel and Phyllis, their children and grandchildren. A mischievous twinkle in his eyes, a quick wit, and a chuckling while telling a slightly off-color joke is how many may remember Frank best. Many others may also recall that he was in the Navy and later volunteered in many community and Veteran's events, which are far too many to mention here. The people closest to him saw that he had a strong patriotic conviction, not only in principle but also in action. Many may not know that one of his biggest fears was that he would not be remembered when he passed away and for us this brings the expression "Lest We Forget" to mind. Hopefully it reminds all of us of the soldiers who gave so much in service. With this in mind, the family is requesting that in lieu of giving flowers one of the very best ways to honor Frank would be to volunteer whatever time you can for any Veteran's cause or raise money to donate in his name towards Veteran's and/or Prostate Cancer awareness. We will honor Frank's memory on Wednesday, April 8, 2015 at 2:00 pm at First Memorial Funeral Home, 4725 Falaise Drive. Forever in our hearts and never forgotten (Victoria Times Colonist 04 Apr 2015)

PEARSON, Frank Earl - was born in 1925 in Calgary, AB and was raised in Victoria, BC. He joined the Navy in 1942 and was posted to HMCS Chippawa for basic training, after which he took an eight-week gunnery course for DEMS (Defensively Equipped Merchant Ships) at HMCS Cornwallis. After training Frank was sent to New Westminster, BC, where he boarded the Park class merchant ship, Beaton Park. His first trip took him to Cape Town and Durban in South Africa, Montevideo, Uruguay, and Buenos Aires, Argentina. He then joined the crew of Windermere Park and sailed to Papua New Guinea and Manila in support of the US invasion of the Philippines in 1945. The Windermere Park then went round Cape Horn to Baltimore and then Halifax where he was demobilized on 28 Dec 1945. Frank then served in the RCNR from 1956 until 1976, completing 25 years of service. he received the 1939-45 Star, The Atlantic Star, The Pacific Star, the CVSM with bar, the Confederation Medal and the CD.

BEATON PARK (DEMS) - Served in Beaton Park as a DEMS Gunner

WINDERMERE PARK (DEMS) - Served in Windermere Park as a DEMS Gunner

Frank Pearson - 1942

REEVE, Cecil T., RCNVR - was born in London, England in 1902. He served in the Navy in World War one and World War Two. He was a member of the RCNVR, serving with the Fisherman's Reserve in BC coastal waters. Cecil was a member of the Legion in Victoria and Branch 137 in Campbell River, BC. He passed away in 1986.

ROGERS, Thomas Edward (Tom) - was born on 15 Jun 1925 in Brandon, MB. He enlisted in the Navy when he was 18 at HMCS CHIPPAWA and saw active duty from 15 Dec 1943 until 15 Apr 1946 on HMCS NEW LISKEARD. He did convoy duty on the Triangle Run from Halifax, NS, to St. John's, NFLD and then to Boston, MA. After the war, Tom moved to Courtney on Vancouver Island where he married, raised his family, and resided until his passing in Feb 2010.

HMCS NEW LISKEARD - Served in NEW LISKEARD during the Second World War

RUSSELL, Samuel Henry (Sam) - was born on 09 Aug 1915 in Lockwood, SK. He enlisted in the RCNVR on 01 May 1942 at HMCS Unicorn, Saskatoon, SK and took his basic training at HMCS Naden in Esquimalt, BC. After training he joined HMCS Chignecto as an Able Seaman. The Chignecto patrolled the West coast and took part in the invasion of the Aleutian Islands in 1943. Later he was drafted to the East coast and remained there till he was discharged on 11 Jan 1945. Same was a member of the Pro Patria Branch of the Legion. He passed away in Victoria, BC on 28 Mar 1998.

SCHNEIDER, Lloyd Clarence - was born on 02 Nov 1910 in Liverton, ON. He enlisted in the RCNVR in 1942 and served in HMCS Quatsino off Canada's west coast and in HMCS Brandon, on convoy duty in the North Atlantic. He was discharged in Nov 1945. Lloyd moved to Youbou on Vancouver Island after the war to work for BC Forest Products until his retirement. He passed away 07 May 1980.

CHURCH, Kenneth Cecil - With family by his side, at Victoria Hospital, London, on Thursday, June 7, 2012, Ken C. Church in his 92nd year. Beloved husband of Thelma M. (McKenzie) Church in their 70th year of marriage. Proud father of Wayne Church and his wife Susan of Orton. Loving grandad of Tracy Manchen and her husband Jeff of London, David Hodgkinson and his wife Catherine of Arthur, and great-grandad of Ethan and Jillian, and James and Katelynn.Fondly remembered by Winnipeg family; sister-in-law Thelma Church and brother-in-law Alex McKenzie and his wife Jan and their families. Also sadly missed by Diane Church and Wayne Yantke. Predeceased by his brother Roy. During WWII, Ken served at sea as an officer in the Royal Canadian Navy Volunteer Reserve, and in more recent years was an active member of the Royal Canadian Naval Association. Cremation has taken place. A memorial service will be held on Saturday, July 7, 2012 at 1:00pm at the Royal Canadian Naval Association, 2155-B Crumlin Road, London. Inurnment in Woodland Cemetery, London. As an expression of sympathy, donations may be made to the charity of your choice.

GILLINGHAM, Gerald John, P1ER, Medal of Bravery - Crossed the Bar: 18 Jul 2016

Medal of Bravery Citation: "WO Gerald John Gillingham, 38 organized firefighting activities and by example in dangerous situations, provided morale leadership in coping with fire and damage that resulted from an engine room explosion aboard HMCS Kootenay. WO Gillingham was off-duty at the time of the explosion but rushed from his mess to the mortar well where a party was being organized to fight that fire and rescue men. He put on a breathing apparatus and made his way into a devastated area immediately above the engine room to shut off the "main stops" at the emergency position. Later, he exposed himself to heat and flame to operate one of the fire hoses being used near the engine room."

HMCS KOOTENAY - Gerald Gillingham was serving in Kootenay as a P1ER at the time of the explosion

SOLES, Norman Storie, AB, 3811, RCN - was born in Abbotsford, BC on 04 Nov 1922. he enlisted in the Navy on 15 Jul 1940 and was discharged on 3 Nov 1947 as a Leading Seaman. He served 13 months in HMCS Ottawa and was one of the survivors when she was torpedoed and sunk. He served in HMCS Canso during D-Day operations. He was a member of Legion Branch 88 for 43 years. Norman passed away on 24 Nov 1992.

HMCS OTTAWA - Survived the sinking of Ottawa. He was an Able Seaman at the time of the sinking

TUOHEY, Robert Henry (Bob) - The family regrets to announce the passing of Robert (Bob) H. Tuohey on June 21, 2010. Bob is predeceased by parents William and Eleanor Tuohey, stepmother Gertrude, brother William, wife G. Irene (nee Elsdon), and great-grandson Nolan Wycherley. He was born September 5, 1915 in Cranbrook, BC. Bob worked for 47 years with the CP Railroad, enlisted with the Canadian Navy during WW2, serving on loan to the British Navy on landing craft LST 402, and was later an executive of the Royal Canadian Legion Br 133. Bob and Irene married November 1st, 1944, raised two daughters, and spent 64 years at their home in Port Coquitlam. Bob maintained his passion for fishing through his life. He leaves behind his two daughters Janet (Bob) Lamont, Karen (George) Wycherley, grandchildren Cindy (Jeff) Dowes, Jenifer (Lando) McCarthey, Michael Lamont, David (Jackie) Lamont, Rob (Dawn) Wycherley, great-grandchildren Connor and Aislinn Dowes, and Nia and Gavin Wycherley. Funeral service will be held at St. John the Apostle Anglican Church, 2206 St. John St., Port Moody on Saturday, July 10, 2010 at 12:00 pm. Interment of ashes to follow at 1:30 at the Port Coquitlam Cemetery, Oxford St., Port Coquitlam. For those who wish, donations to the BC Children's hospital would be appreciated in lieu of flowers. (Vancouver Sun 29 Jun 2010)

TUOHEY, Robert Henry (Bob) - was born on 05 Sep 1915. The son of an immigrant who came to this country and worked on the railroads, Bob was born and raised in Sirdar, Vancouver, and port Coquitlam. In Jul 1942 he volunteered and enlisted in the RCN. He trained as a Diesel Engine Mechanic and was then assigned to the Royal Navy and served in HMS LST402, a tank landing craft, out of New York. Bob took part in landings at Sicily, Alerno, Anzie and Normandy as part of the 1st Flotilla Mediterranean. In the later part of the Second World War he was assigned to the British Admiralty Office in London as Military Security. Bob was discharged on 22 Sep 1945. He was a member of Legion Branch 133, Port Coquitlam. Bob passed away on 21 Jul 2010.

HMS LST 402

WRIGHT, Thomas Alfred (Tom) - was born in Wynard, SK on 14 Jan 1926. He served in the Navy during WW2, joining up when he was 17. He took basic training in Saskatoon and Victoria and was then sent to Halifax. He was initially assigned to HMCS CLAYOQUOT but the day before she sailed he was transferred to HMCS CARAQUET; HMCS CLAYOQUOT was torpedoed soon after it left Halifax for the Azores. Tom sailed shortly after that to the Azores and then England with the 31st Minesweeping Flotilla. He was able to visit family members in England that he had never met. He remembered eating sardine sandwiches and drinking cold cocoa for three days at the D-Day invasion while big guns fired over his head. He returned to Halifax and was discharged in Sep 1945. He settled in Oliver and was married in 1958. Tom helped in the original construction of Branch 97 in Oliver and worked for the Branch for 20 7ears. He also worked for Vanguard and General Coach. He was a member of Branch 97 for 50 years. Tom passed away in 2008.

GORA, Steven James (Steve) - was born in New Westminster, BC in 1946. He served in the Canadian Navy. He was a member of Legion Branch 217 in Salmo, BC for 29 years. Steve passed away in 2007.

CONRAD, Earl Lynton (Lyn), CPO, RCN - age 87 of Dartmouth, passed away peacefully surrounded by his loving family on Saturday, February 4, 2017 in Camp Hill Veteran's Memorial Building, QEII. Born May 19, 1929 in Lockeport, he was a son of the late Alexander and Sophie (Anderson) Conrad. Lyn was a loving husband, father and grandfather. He served for 25 years in the Royal Canadian Navy including serving in the Korean War for which he received the Canadian Decoration and the Korean Medal. Before retirement in 1972 Lyn reached the rank of Chief Petty Officer. He spent 17 years with the Halifax Dockyards before his full retirement in 1989. Lyn was an avid outdoorsman who loved fishing, hunting and camping. He loved to find treasures on walks along Nova Scotia's beaches and instilled a love of nature in his children. He served as Cub Leader at First Baptist, Dartmouth and was fondly known as 'Nag'. Upon retirement he enjoyed gardening and woodworking. Lyn is survived by his devoted wife of 66 years, Mildred 'Millie' (Ross); children, Darlene Doyle (Frank), Shelley Dickey (Mitch), Scott (Crystal); sister, Catherine 'Dot' Collishaw; grandchildren, Erin Wilson, Tara Doyle, Alanna Power, Anna Dickey, Bethany Dickey, Jakob Conrad and Samuel Conrad; great-grandchildren, Brigh, Cian, and Kaleigh. He was predeceased by brother, Herbert; sisters, Mildred, Joyce, Jean, Alice. Visitation will be held from 2-4 and 7-9 p.m. Tuesday, February 7 with a funeral service; Rev. Martin Zwicker officiating, 1 p.m. Wednesday, February 8, followed by a reception all in Atlantic Funeral Home, 771 Main St., Dartmouth. In lieu of flowers, donations may be made to Alzheimer Society of Nova Scotia. Thank you to the nurses, staff and volunteers of 3 West in Camp Hill Veteran's Memorial Building, QEII, for their care and compassion for the past four years.

LILLY, John Wesley - age 83, of Dartmouth, passed away on February 4th, 2017 in the Dartmouth General Hospital. Born in Alliston, Ontario, September 22nd, 1933, he was a son of the late Kerwood and Jesse Lilly. John's first career was with the Royal Canadian Navy where he served on the HMCS Magnificent, HMCS Bonaventure and HMCS Quebec. He was a people person who found his calling in various sales positions with business equipment companies. He enjoyed playing pool and card games with friends and family. He also loved solving the New York Times Crossword Puzzles which he completed only in pen. He was a hardworking man who valued honesty and integrity above all. John is survived by his sons, Michael (Corliss), Fort McMurray, Alberta, Patrick (Minerra), Toronto, Ont., Bruce (Sandra), Porters Lake; grandchildren, Shannon (Daniel) Ryan, Scott (Stephanie), Cameron; great grandchildren Justin, Emily, and Evelyn and many nieces and nephews. He was predeceased by his wife Mildred "Middy" (Brown) in 1993; and his brother William "Bill". Cremation has taken place. No visitation or service to be held at John's request. In lieu of flowers, donations may be made to the QEII, Palliative Care Unit.

KING, John Lloyd Mackenzie, CPO, RCN - age 97, of Halifax, passed away on Feb. 6, 2017 at Camp Hill Veteran's Memorial Building, QEII. Born in Sydney Mines, Cape Breton on Aug 12, 1919 to the late John and Olivia (Rideout) King. John is survived by his wife of 68 years Mora (MacKenzie) King; sons Don (Linda) King and Brian King; granddaughter Tracy-Lynn; grandson Declan and special nephew Edison King at Northside Community Guest Home. He was predeceased by brothers Rueben and Javis, and sisters Gladys, Pheobe, Lil, Ada, Mildred and Annie. He served 21 years in the Royal Canadian Navy in the World War II escorting convoys in the Atlantic (Murmansk Run) and the Korean War. Before retiring from the Navy he reached the rank of Chief Petty Officer. After retiring from the Navy he spent another 21 years in 'stationary engine rooms', heating various provincial buildings in Halifax. Some of Dad's favourite past times were camping with their trailer club and working in his basement making birdhouses of many colours. While waiting for the paint to dry he would move to his Navy picture room where he had hundreds of ships in his homemade picture frames. Lots of ball caps from the ongoing reunions in this room. Dad's favourite naval ship was the Iroquois. He also spent time on the HMCS Sackville, now a floating naval museum. Dad never tired of giving himself to his boys, especially through his volunteering as a Cub/Scout leader, and became like a second dad to many. Through him, many learned basic skills of outdoor survival, and woodworking, electrical, plumbing or carpentry skills were but a question away from being freely given. Funeral service will be held at a later date. In lieu of flowers, donations may be made to the Alzheimer Society of Nova Scotia or the Mission to Seafarers Halifax. Thanks to the nurses, staff and volunteers of V3W Cedar Crest for their care and compassion during his short stay. Thanks also to the staff at Parkland Clayton Park were Mom and Dad have lived for the past nine years.

McCART, Arthur Henry Wilson (1925-2006) - It was the last battle of a brave soldier. Arthur Henry Wilson McCart of Ingersoll, Ontario lost his battle to stay with us on April 20th, 2006, 11 days after his 81st birthday. He passed away peacefully surrounded by his family at the London Health Sciences Centre, Westminster Campus, London, Ontario. Arthur served his country during the Second World War as a young lad in the Royal Canadian Navy, stationed in Halifax, Nova Scotia. After the war he started his life as a police officer, which took him to such places as Timmins, London, Delhi, Wiarton, Ingersoll and finally retired in 1985 as the Chief of Police in the Region of Haldimand Norfolk (Simcoe). Arthur received many awards for his outstanding service in the community during his 38 years as a police officer. He died a loving husband, father, grandfather and great-grandfather, a very proud veteran and a true gentleman. We'll see you on the other side "Chief". He leaves behind to mourn, his loving wife and best friend and confidant for over 60 years, Shirley Mae (Wilkins) Also loved by his children, Sharron Hahn and her husband Wilf of London, Michael J. McCart of Calgary, Maureen Shier and her husband David of Ingersoll and Susan Robb of West Lorne. Lovingly remembered by his grandchildren Tracer, Teesha, Corrie, Larrie, Darrell, Tyler, Teneal, Jamie, Paul and Anthony. He will also be missed by 9 great-grandchildren with two more on the way. Sisters Audrey, Ann and Marjorie and a brother Jerry and his wife Bunny, and brothers-in-law James and his wife Irene, David and his wife Chris also survive him. Arthur was predeceased by his parents Harry and Lillian McCart and his step-mother Marie. He was also predeceased by his infant daughter Carrie-Ann, his sister Florence, and his brothers Harold and Johnny and his father and mother-in-law James and Ethel Wilkins. Miss Me, But Let Me Go When I come to the end of the road, And the sun has set for me, I want no rites in a gloom-filled room, Why cry for a soul set free Miss me a little -- but not too long, And not with your head bowed low. Remember the love that we once shared, Miss me -- but let me go. For this is a journey we must all take, And each must go alone. It's all a part of the Master's plan, A step on the road to Home. When you are lonely and sick of heart, Go to the Friends we know, And bury your sorrow in doing good deeds, Miss me -- but let me go. Author Unknown Friends will be received at the McBeath-Dynes Funeral Home, 246 Thames St. S., Ingersoll Sunday 2-4 and 7-9 p.m. where service will be held on Monday, April 24, 2006 at 11: 00 a.m. Father M. Kaminski officiating. Interment South Park Cemetery, Saint Thomas. Memorial donations to the charity of your choice would be appreciated. Royal Canadian Legion Memorial Service Sunday at 6: 45 p.m. auspices of Branch #119, Ingersoll. (London Free Press 22 Apr 2006)

ASKEW, John Douglas - (05 Oct 1921 - 09 Oct 2008) - Attended MacDonald, Templeton, Brittania. Grandson of Chemainus pioneer Thomas Askew and brideship passenger Isobelle Curtis. Shipwright apprentice to his father. Built sternwheelers, river boats and barges in northern BC and Alberta. Royal Vancouver Yacht Club. Royal Canadian Navy, 1939 to 1946. Worked in various Vancouver shipyards. Moved to Sidney in 1967. Owner of Askew Marine Services. Rotary International in Sidney (President), Brentwood Bay, 100 Mile and Courtenay. Participated in establishing C.I.D.A. in Ottawa. Coordinated Rotary Exchange Programs. Paul Harris Fellow. Royal Canadian Legion, Courtenay. Summer resident until last year at his hand-crafted cabin in the Cariboo. Predeceased by his mother Agnes, nee? Martin, in 1921, his father George Askew in 1953 and his brother Frank Askew in 1991. Survived by his wife of 62 years, Wendy, nee? Ashfield, daughter Kathryn Askew and her husband Frank Burden, granddaughters Penelope Gotto (Carlos Strachan), Jillian Gotto (Mark Munn) and their father John Gotto (Doris Smith), his brother-in-law Frank Ashfield and sister-in-law Mary Thody. His niece Margaret Askew (John Gillis) and nephew Rodger Askew (Charlene, nee? Dion) played a special part in his life. He will be fondly remembered by Eva Jean Rome, Barbara Bonner and relatives and friends in Vancouver, Victoria, Courtenay and Canim Lake. Celebration at the Courtenay Legion on Saturday, October 25, at 1:00. Donations to the Poppy Fund. (The Vancouver Sun 18 Oct 2008)

BELLAMY, Thomas William Murray - died February 3, 2002 in Port Alberni, BC. He is predeceased by his wife Eugenie (Gen). Survived by daughter Marilynn (Marty) and her son Ward Fertuck, all of Port Alberni, BC; his son Thomas (Margaret), and their children Douglas, Elizabeth and Sarah Bellamy, all of New Westminster, BC. No service by his request.

BELLAMY, Thomas William Murray (Tom) - was born in Port Alberni, BC in 1919. He enlisted in the Navy on 27 Jul 1944 and after training at HMCS Discovery in Vancouver and HMCS Cornwallis, he served on HMCS Prince Robert (Honolulu, Midway, Manila and Hong Kong). He was discharged on 19 Feb 1946. Tom was a member of Legion Branch #169 in Port Alberni for more than fifty years.

CARNDUFF, Ross Wilson (16 Jul 1922 - 03 Sep 2016) - was born in Carnduff, SK in 1922. He served in the Navy during WW2 on HMCS St. Croix and several Royal Navy vessels, sailing to Murmansk and in the North Atlantic, the Mediterranean, and the South Pacific.

DREW, Malcolm (Mal), HSD - (1918 - 2015) passed away peacefully after a brief stay in Lions Gate Hospital. He is survived and will be dearly missed by his wife Bernice, daughter Sandy, son Tom, daughter in law Diana, grandchildren, Christina, Kimberly, Brad and Kathryn, great grandchildren, Drew and Addison, niece Donna, nephew Grant and extended family and close friends. Mal was born in Calgary and moved to B.C. as a young man. He was a veteran of the Canadian Navy during the second world war, a member of the Masonic Lodge for 61 years, most recently with the Lynn Valley Lodge in North Vancouver. He retired following a 36 year career with B.C. Telephone (Telus). In 2013 Mal received the Queen Elizabeth II Diamond Jubilee Medal honouring significant contributions and achievements by Canadians. Mal will be remembered as a caring and thoughtful husband, father, grandfather and great grandfather as well as a person who would quickly lend a hand to help friends and neighbours. His love of the water, boating, fishing and spending time at their cottage in Sechelt filled his retirement years. Special thanks to Dr. Paul Sugar and the nursing staff at Lions Gate Hospital who took such good care during his visit. A celebration of life will be held on Tuesday September 22nd at West Vancouver Yacht club at 2:00 PM. In lieu of flowers, a donation to CNIB or Family Services of the North Shore in Mal's name would be greatly appreciated. (The North Shore News 11 Sep 2015)

DREW, Malcolm J.G. - was born in Calgary, AB on 09 May 1918. He served with the 50th Brigade, Calgary regiment) from 1936 to 1938 and with the RCN between 11 Jul 1939 and 12 Nov 1945 in the North Atlantic. He served on HMCS Wolf out of Comox in 1940 and 1941, then joined the Minesweeper HMCS Wasaga in Halifax and later served in HMCS St. Laurent as a leading Seaman, Submarine Detector, where he was joined by his twin brother, John. The two had been separated at an early age and raised in separate foster homes; Malcolm said he "had no idea he had joined the Navy - it was a wonderful reunion." Malcolm was promted to Petty Officer and served as Higher Submarine Detector on HMCS Chicoutimi, a corvette assigned to convoy patrols in the North Atlantic, until Sep 1944. Malcolm left the Navy on 12 Nov 1945 and returned to BC to live in North Vancouver.

DUNAHEE, Harvey Joseph, Stoker, RCN - Born August 14, 1938 in Fort Frances, Ont. Harvey passed away peacefully on March 28, 2011 surrounded by his family. He is survived by his loving wife, of 51 years, Barbara and his three children: sons Keith (Lori), Bruce (Crystal) and daughter Karen (Jim), his grandchildren Michael, Caitlin, Hayley, James and Mathew; his 8 brothers and sisters, and numerous nieces and nephews. Harvey is predeceased by his parents, and 3 siblings. Harvey served in the Royal Canadian Navy, as a Stoker, from 1955 to 1960 and then he worked for the Canadian Coast Guard, as and engineer, until his retirement in 1994. He was a Life Member of the Royal Canadian Legion, Branch 172 in Esquimalt, where a Celebration of Life will be held on Saturday, April 2, 2011 at 1 pm. In Lieu of flowers, the family has requested memorial donations to: Childfind BC. 2722 Fifth St. Victoria, BC V8T 4B2. (Victoria Times Colonist 31 Mar 2011)

EDWARDS, Wilbert Daniel (Baldy) - was born in St. Rose, MB on 16 Oct 1923. On 11 Feb 1942, when he was 19 years old, he enlisted in the RCNVR in Winnipeg, MB. He was loaned to the Royal Navy where he was a stoker mechanic on landing craft and small boats and was trained as a Commando at HMS Copra. He served in Canada, the North Atlantic, and in the Mediterranean on HMS Prince David. Wilbert received the 1939-45 Star, The France and Germany Star, the Africa Star, the Italy Star, the CVSM and the War Medal. After his service he returned to Dauphin, MB where he ran his father's confectionery store and then worked as an engineer for the CNR. In 1959, Wilbert and his family relocated to Osoyoos where they bought a fruit farm. He passed away 10 Jul 1964.

HMCS CHIPPAWA, HMS NORTHNEY, HMS COPRA, HMCS GIVENCHY, HMCS PRINCE DAVID

ENGLISH, John Colstron, CPO ERA, RCNVR - was born in 1919 in Glen Village, Falkirk, Scotland and in 1936, his family joined their coal miner father in Nanaimo, BC. John Apprenticed at the Machine Shop of Western Fuel Corp. and Canadian Collieries (Dunsmuir) Ltd. in Union Bay. He then joined the RCNVR as an engineer, serving as CPO ERA in HMCS Prescott from 1940 to 1943 and on HMCS Prince Rupert from 1943 until 1945. The ministry of Defence credited HMCS Prescott with the destruction of U-163 on 23 Mar 1943 while it was escorting a convoy in the Atlantic off the northwest coast of Spain. John said they met two U-boats, "one on the surface and one underneath. Strangely enough, we spotted the one underneath first and planted ten depth charges on her. We opened fire with our guns when we spotted the second one and when she dived, we put ten more depth charges on her. They never bothered us again." John died in 2002.

HMCS PRESCOTT - Served in Prescott 1940-1943

HMCS PRINCE RUPERT - Served in Prince Rupert 1943-1945

FRASER, Peter, Leading Signalman, RCNVR - It is with sadness that we announce the peaceful passing of Peter on March 28, 2011 in Chilliwack, BC. Peter is survived by his wife Doreen; children through marriage; many extended family members; sister Joan; nieces, nephews and dear friends. Peter served in the Navy during WWII with his best friend and comrade Pat Johnson. He was a D-Day veteran and served on a Minesweeper in the North Atlantic. Following his service he worked as a corrections officer and bookkeeper before retirement, although he never really stopped working due to his strong work ethic. He was an avid bridge player, loved hockey and had a special place in his heart for his pets and all animals. He will forever be remembered for his compassion for others and his wonderful sense of humor. A Memorial Service will be held at 2:00 pm on Saturday, April 16, 2011 at the Seniors Veteran Society, 9233 Main Street, Chilliwack, BC. Should friends desire, donations in memory of Peter may be made to the Chilliwack Animal Safe Haven or The Canadian National Institute for the Blind.

FRASER, Peter, Leading Signalman, RCNVR - was born in Zelma, SK on 06 Mar 1923. He joined the Navy in 1941 and was posted as a Leading Signalman to the minesweeper HMCS Canso in Esquimalt. He sailed to Halifax, NS and served on convoy duty in the North Atlantic before going to England to sweep mines before D-Day. He went to Jamaica for a short time before he was discharged in 1945.

HMCS CANSO - Served in Canso as a Leading Sig

HENDRICKSON, Everett Emerson, Cook, RCNVR - was born in Carlin, BC on 08 Sep 1925. He enlisted in the RCNVR on 28 Feb 1944 and trained as a cook at HMCS Discovery in Vancouver, BC. Everett was posted to various shore stations including HMCS Hunter, HMCS Cornwallis, HMCS Stadacona, HMCS Peregrine and HMCS Avalon. He also served in HMCS Sea Cliff and HMCS Hawkesbury. He was discharged in Vancouver on 03 Dec 1945 and awarded the 1939-1945 War Medal, the 1939-1945 Star, and the CVSM with Clasp. Everett enlisted in the RCAF on 20 Feb 1953 as a metals technician and was posted to St. Jean, Quebec as a Leading Aircraftman - Fire Fighter before going to London, ON. He wad discharged on 29 Apr 1957 and returned to the Salmon Arm area where he drove trucks and worked in the logging industry. Everett was Park Superintendent of Scotch Creek Provincial Park in the Shuswap. He died in Enderby, BC on 14 Mar 1983.

HMCS DISCOVERY, HMCS HUNTER, HMCS SEA CLIFF, HMCS HAWKESBURY

IRWIN, Garnett Arnold Ray, CPO / Lt (P&RT), RCN / C.A.F. - was born June 12, 1926 at the Miami Cottage Hospital, the ninth child of Nettie and David Irwin. He is survived by his loving wife Heather, daughter Judith of Whitehorse, Yukon, son James (Debbie) of Pritchard, BC, daughter Joanne (Claude) France, daughter Shelley (Don) Burnham of Brentwood Bay, BC; grandchildren, Claire, Daniel, Britt (Ryan) and David, as well as great-grandchildren Ryder and Grayson. He is also survived by his brother Raymond, Sister-in-law Fran of Dawson Creek, BC, as well as numerous nieces and nephews. Ray attended a one room school in Bottenville and High School at Thornhill, while living with his eldest sister Rieta and John Stevens, riding to school every day from the farm. Ray enlisted January 12, 1944 CIC and underwent chemical DM testing at Suffield, Alberta. Transferring to the RCN at the end of the war, he served in the Korean conflict 1951 to 1952 HMCS Cayuga. Ray earned commission from the ranks and was extremely proud of Navy rank "Mr. Irwin". Ray served as Navigator and Cadet Training Officer. He retired after 27 years service and his last posting was Director of Athletics Royal Roads Military College. Ray then entered University of Victoria and earned his Bachelor of Education (Honours). He taught Junior and Senior High School at 100 Mile House, BC until retirement again at age 60. His third career was breeding and training thoroughbred race horses at Assiniboia Downs. Thank you to Dr. Bailes and on call physicians, nurses and staff of ICU and Medical at Portage General Hospital for their special care of Ray. In lieu of flowers, donations to Children's Wish Foundation of Manitoba, PAWS, or to the Winnipeg Humane Society. Good Bye Sounds of the seas grow fainter, Sounds of the sands have sped; The sweep of Gales The far white sails, Are silent, spent and dead. Sounds of the days of summer Murmur and die away, And distance hides The long, low tides, As night shuts out the day. (Winnipeg Free Press 11 Feb 2017)

HMCS CAYUGA - Served in Cayuga during 2nd Korean Tour

MOORE, Roger Eugene - was born June 25, 1925 in New Germany, Nova Scotia. He died on Saturday, February 4, 2017 at Sherbrooke Veteran's Village in Saskatoon, Saskatchewan. Roger served in the Navy during WWII on the HMCS Kentville and later joined the RCMP. His RCMP service took him far north to the Yukon and Northwest Territories. Although he had no formal medical training, he was frequently called upon by the local communities to act in this capacity, which included pulling teeth, delivering many babies and performing a life-saving surgery (for which he received a medal from the RCMP). Dad was one of the last RCMP officers to patrol by dog team, and it was on his tour between Arctic Red River and Fort McPherson in the NWT where he met another adventurous soul who would became the love of his life. Bella Erickson was teaching in Fort McPherson, and after a short courtship, the two were married on July 16, 1957 in Shell Lake, SK. They would have been married 60 years in July. Roger and Bella spent their early marriage moving around Saskatchewan as Dad was posted to different communities including Saskatoon, Stony Rapids, Uranium City, Regina, Yorkton, and finally, North Battleford, where he retired from the RCMP. By this time, the family had grown to include three children, Derek, Kerwin and Margo. The family headed north again to Yellowknife, NT from 1973-1981 where Roger was employed as Sheriff by the Territorial Government Department of Justice. He retired from this position in 1981, and Roger and Bella returned to Saskatchewan and resided in Spiritwood until 2004 and then moved to Saskatoon. While in Spiritwood, Dad worked for the Saskatchewan Housing Authority overseeing the seniors housing units. Dad and Mom worked to beautify their house, yard and garden while Mom continued to teach part-time. They also enjoyed many years at their cabin at Iroquois Lake where they were well known for their huge and bountiful garden and their immaculately kept yard. These were happy years for Roger, and here, his spirit will live on through his family. We all remember his sense of humour, including his legacy of 'Roger Moore, Agent 007'. Roger was predeceased by his parents Joseph Moore and Lulu Oickle (stepfather Ernest), and one brother Max Rafuse. Roger is survived by his loving wife Bella, son Derek (Joan), Aaron (Veronica), Amber (Chad) and great-grandson Henry Roger; son Kerwin, Dustin, Kristin (Craig) and great-granddaughter Kara; daughter Margo Pook (Jim), Gus and Robin. Also survived by his brother Kevin Oickle (Marjorie) and sons Kevin Jr. and Vincent (Linda), sister-in-law Beulah Rafuse, brother-in-law Gerald Erickson, Natalie, and Karen (Kelly), Ella and Danielle, as well as numerous cousins and friends. As per his wishes, there will be no funeral. A family celebration will take place at a later date. For those who wish to do so, a donation in Roger's memory can be made to the charity of their choice. (Saskatoon StarPhoenix 11 Feb 2017)

HMCS KENTVILLE - Served in KENTVILLE during the Second World War

HILLIARD, Geoffrey Strickland, LCdr (p) (G), RCN - Died in Malta in 1977

HMCS BONAVENTURE - Served in BONAVENTURE in 1959 in VS-880 SQN

HMCS ORIOLE - Commanding Officer 1967-1969

PRENTICE, James Douglas, DSO, DSC & Bar, Capt, RCN - Born 26 Apr 1899, Victoria, BC. Died 14 Mar 1979, Central Saanich, BC

HMCS CHAMBLY - 2nd Commanding Officer

HMCS OTTAWA - 4th Commanding Officer

HMCS QU'APPELLE - 4th Commanding Officer

HINES, Raymond William (17 Mar 1932 - 06 Feb 2017) - "End? No, the journey doesn't end here. Death is just another path, one that we all must take. The grey rain-curtain of this world rolls back, and all turns to silver glass, and then you see it." - J.R.R. Tolkien Ray loved music, orchids, roses, and every flower on the planet. Most of all, he loved people. No coincidence that his favourite song is "People" by Barbra Streisand. Ray was born to Bill and Grace Hines in Hamilton, ON. and was soon joined by brothers Paul, Doug, Mauri and Danny. He entered the RCN in 1951 and served for 5 years. Professionally, he went on to serve in plant management roles at NR Systems, SPAR, and Aerospace Division, DSS. He married Edna Joynts on March 13, 1954. His posting to Churchill, MB that same year brought challenges due to the remote location, but Stretch and King brought beauty and love. In 1964, they welcomed baby Dana - the family of 3 (including animals) was complete. Ray was known as kind and extremely generous. He would often stop his car for a turtle who was attempting to cross and carry him to safety. Sensitive to children and always full of jokes to strangers. Full of contradictions, his motto was "moderation in all things" which he never practiced in real-life. After the passing of his remarkable Edna and his amazing mother-in-law, Grace Joynts, he dealt with some health issues but continued with a hectic social schedule, volunteering at the Ottawa Heart Institute every Friday. He experienced wonderful moments of travel with his dear companion June and her family, Maggie (Jeremy) and Ron. Adoring Grampa to her grandchildren and direct relation to Santa. His sister-in-law, Lois McGuire passed away on January 31, 2017. Learning of her loss, he sobbed openly. As there is beauty in the windstorms of life, it was a gift to witness such depth and vulnerability in a man who rarely showed that side of himself. He will be remembered for his generosity and kindness by all who knew him. His daughter and son-in-law Aubrey are incredibility grateful for his enthusiasm, love, and unwavering support. It takes a village to ensure a good life and death. The family are grateful beyond measure to Carol (his guardian angel on earth), Kitty (his incredibly kind neighbour), Desmond (his new and cherished friend), as well as Veronica and Joe at the Saville Apartments where Ray resided for the last 5 years. Ray's medical team led by gifted Dr. Shamim Taherzadeh have been extraordinary. From his palliative care coordinator at CCAC, Lorraine Sharpe, to his talented and committed nurses from Bayshore Home Health: Calvin, Asha, and Geoff. Special thanks to Marie and the other team members at Ottawa West Community Support. Gratitude to Dr. Goindi and his favourite nurse Peter at the Ottawa General Campus. We also wish to acknowledge Christine, Mario and Joni Feldman (exceptional) at the Élisabeth Bruyère Hospital. Ray's stay was brief but they were wonderfully supportive. Deepest appreciation to Katrina Phillips at Beechwood. Gratitude to the members of the Salvation Army Church and Maj. Erin Verhey for their prayers. The warmth and grace displayed had been a major source of comfort for Ray. Special thanks to Mike and Wendy for their love and to the large group of nieces and nephews from both sides of the family. An Evening for Ray will be held at Bethany Hope Centre, 820 Woodroffe Avenue, on Friday February 17, 2017 at 7:00 p.m. A Kindness Bench will be dedicated to Ray at Beechwood Cemetery in the Botanical Gardens on June 25, 2017. The bench will sit in front of the 140 + year old Maple tree that was dedicated to honour "Edna's courage and unequivocal love." Please consider making a donation to the Ottawa Dog Rescue (registered Ontario and Federal non-profit charitable corporation). Ray always wanted to help the most vulnerable. "A feeling deep in your soul Says you were half now you're whole No more hunger and thirst But first be a person who needs people People who need people Are the luckiest people in the world." - Jule Styne & Bob Merrill (Ottawa Citizen 11 Feb 2017)

BARON, Harold Roy - passed away peacefully in Calgary on Tuesday, January 31, 2017 at the age of 89 years. Born in Calgary on October 6, 1927, he was raised in Golden, B.C. He was a twenty-one year veteran of the Royal Canadian Navy, enlisting during WWII and served in the Korean War. After retiring from military service, he worked for many years at Calgary Correctional Services – Spy Hill as a Deputy Director. He was an avid Calgary Flames and Calgary Stampeders fan, and a member of the Calgary Naval Veterans Association. He is survived by his two sons and their spouses John (Molly) Baron of High River, AB and Mike (Barb) Baron of Calgary, AB; five grandchildren Matthew, Jason, Joe, Laura and John; four great-grandchildren Riley, Jackson, Lux and Jeffery; sister-in-law Kathaleen Creelman and cousin David Russell. Harold was predeceased by Bernice his wife of sixty-three years in 2009; sister Ruth Estey and brother Ernie Baron. A Celebration of Harold's Life will be held at McInnis & Holloway (Park Memorial, 5008 Elbow Drive S.W., Calgary, AB) on Friday, February 10, 2017 at 1:30 p.m. If friends so desire, memorial tributes may be made directly to the Alberta Cancer Foundation, c/o Tom Baker Cancer Centre, 1331 - 29 Street N.W., Calgary, AB T2N 4N2, Telephone: 1 (866) 412-4222, www.albertacancer.ca/memorial. The family wishes to express thanks to the staff at Carewest Sarcee, Unit 3 and Rockyview Hospital Unit 94 for their care and kindness shown to our dad. In living memory of Harold Baron, a tree will be planted at Fish Creek Provincial Park. (Calgary Herald 07 Feb 2017)

BLISHEN, Bernard Russell C.M. (1919-2017) - died in his 98th year surrounded by his family. Predeceased by his dear wife Ruth, he was a loving father to Jennifer Blishen (Tom Barber), Joan MacMillan (Hugh MacMillan), Susan Blishen (John Speyer), Peter Blishen (Lisa Burke). Bernard was Grandpa to seven grandchildren: Nicholas and Christopher Barber, Niamh and Michael Riordan, Caitlyn and Kieran Blishen, Don MacMillan, and one much-loved great-grandson, Moxley Thomas Barber. Bernard shared his last two years with his loving companion, Gail McEachern. Born September 21, 1919, in Norfolk, England, Bernard came to Canada in 1935 and began his new life helping his older brother farm a small plot of land near North Battleford, Saskatchewan. Times were tough and eventually he moved to Invermere, B.C., to work on his cousin's ranch, and later as a caretaker in the local hospital. This marked the beginning of Bernard's life- long passion for the mountainous country of Western Canada, where he returned throughout his life. When war broke out, Bernard volunteered for the Royal Canadian Navy. While stationed in Halifax, he met Ruth Popkin - it was love at first sight. Bernard and Ruth were married in 1947 and shared 67 years together. They travelled widely with family and friends, experiencing everything from Greek dancing to the natural beauty of the Cook Islands. During his years in the Navy, Bernard earned his high school diploma, and took advantage of the Veteran's Rehabilitation Act to study Sociology at McGill University. After receiving his MA, Bernard's work as a sociologist took the family to Ottawa, New York, Vancouver, and finally to Peterborough, where he was founding chair of the Sociology Department at Trent University. In 2011, Bernard was honoured with the Order of Canada. The citation summarised his achievements: "As one of the leading sociologists of his time, Bernard Blishen was instrumental in advancing sociology as an academic discipline in Canada… [He] was responsible for the development of a socio-economic index, now widely known as the 'Blishen Scale.' Among his many achievements, he was research director for the Royal Commission on Health Services that, in 1964, provided a plan for the national Medicare program. He later played a key role in the development of the sociology of medicine." Bernard enjoyed nothing more than to be surrounded by those he loved, sharing a dram of single malt, eating good food, and talking politics. His deep love for family was matched only by his profound attachment to his country, Canada. "How strange and wild a heart-stirring was inspired by that vision of far off peaks, how much of beauty and adventure was born to me on the blue wings of distance," F.S. Smythe, The Spirit of the Hills (1935). Friends are invited to visit at the St. Laurent Chapel of Hulse, Playfair & McGarry, 1200 Ogilvie Road (at Aviation Parkway) on Saturday, February 11, 2017 from 4 p.m. until 6 p.m. and on Sunday, February 12 from 12 noon until 1 p.m. A Celebration of Life will be held in the Chapel at 1:00 p.m. with a Reception to follow. As an expression of sympathy donations to the Cancer Research Fund would be appreciated. (Ottawa Citizen 10 Feb 2017)

CANCADE, Paul - On February 4, 2017, Paul passed away peacefully in his 92nd year after a short battle with cancer. He will be lovingly remembered by his family and friends. Paul, who was born October 9, 1924 in Finlay, Manitoba, settled with his family in Thunder Bay. In 1940, at the age of 16, Paul being the eldest, left school to help out the family, and began work at the then, Canada Car Manufacturing Plant, building Hawker Hurricane fighter aircraft flown in the WWII war effort. In 1942 Paul enlisted in the Royal Canadian Navy training in Winnipeg and then with the Pacific Fleet on the West Coast of BC. Upon completion of gunnery training, Paul was posted on a Fairmile Motor Torpedo Boat patrolling the Juan de Fuca Straight on anti-submarine missions. He then volunteered for overseas Motor Torpedo Boat service under Atlantic command and was shipped out to Halifax. Since Paul was trained on 4" guns and the MTB had only antiaircraft guns, he was not allowed to proceed. He was then sent to Baltimore, Maryland to serve as a gunnery officer on a Corvette Warship. He spent the remainder of the war on Corvette anti-submarine Patrol Duty. They led and escorted convoys moving war supply freighters heading overseas, between New York to Halifax and St. John's, Newfoundland. While in New York he had the pleasure of seeing Frank Sinatra at Radio City Music Hall. Discharged in October 1945, Paul then took a carpentry course through the Department of Veterans Affairs. He worked as a carpenter on various construction sites throughout Northwestern Ontario and as a cabinet maker at Port Arthur Shipbuilding. Being the entrepreneur that he was, he formed Cancade Cabinets Ltd., building cabinets, carrying out home renovations and performing light commercial work. The logo on the side of his blue ford 1/2 ton had the picture of a beaver...and that was Paul....busy as a beaver. Paul married Amelia (Millie) Mesywitch in Port Arthur (now Thunder Bay) on May 3rd, 1947. Together they built a very successful Cancade Cabinets which expanded to include a paint and hardware store. Millie worked as the bookkeeper, estimator, sales person, and right hand to Paul. Paul and Millie retired in 1988 and moved to Salmon Arm in January 1996. They traveled in their motor home in Canada and the United States, also travelling with the Shuswap Sunbirds RV Club. Paul was an avid alpine skier, played golf, and curled in the winter and enjoyed these activities with his many friends in Salmon Arm. Paul joined Citizens on Patrol and went on his first patrol April 26, 1996 with Millie as his partner. Paul is a Past President of Citizens On Patrol and held positions as a shift coordinator and special events coordinator Millie passed away on June 23, 2003 after spending 57 years together. Paul was predeceased by his mother and father, his daughter, Barbara Morancy; his sister, Jean Lukaway; as well as brother's Henry and Maurice. Survived by his son Gregg and his wife Casandra and their children Kipling and Ferguson; daughter Sandra Jondreau and Jim McGregor and their children Michael and Catherine. Paul is also survived by his companion Val Von Matt, his sister, Anna Semenowich, and Brothers Cecil of Victoria, Bobby from Winnipeg. Also survived by many nephews and nieces, grandson Andy Morancy, great grandson Roby Morancy, Al & Carol Morancy and good friends Joan and Gordon Crompton of Thunder Bay. Family and friends wish to thank Dr. Venter, the nurses and staff of the Shuswap lake General Hospital and the Piccadilly Care Centre for the competent, respectful and compassionate care they provided Paul. In keeping with his spirit, donations in lieu of flowers may be made to the Shuswap Hospital Foundation or a charity of your choice. Paul was cremated. A Celebration of Life will be held at St. Joseph's Catholic Church, 60 First St. SE, Salmon Arm commencing at 10:30 am on Saturday February 18th, 2017. Reception to follow. Paul's Organization Memberships included; 50 year member of the 4th degree Knights of Columbus; 62 year member of the 3rd degree Knights of Columbus; Past Grand Knight # 1130 Thunder Bay; Member St. Andrew's Church Thunder Bay; Member St. Joseph's Church Salmon Arm; Past Vice President Thunder Bay Naval Association; Past President St. Andrew's Boy Scouts; Past President Citizens Patrol Salmon Arm; Member Shuswap Sunbirds RV Club; Member Strata Board at 10th and 10th; Member Salmon Arm Curling Club; Member Club Shuswap Golf Club; Charter Member Lakehead Search & Rescue; Charter Chairman Knights of Columbus 1130 Charitable Foundation.

CUMBERLAND, D. Gary, UNTD, RCN(R) - Dr., D.D.S., F.I.C.D - The Cumberland family is very saddened to announce that Gary passed away on January 29, 2017 in California. He was 75 years old. Gary was born in Lashburn, Saskatchewan on October 25, 1941. A third generation Canadian, it was important to him to serve his country, and he did so by spending his summers during his time at the University of Alberta in the Canadian Navy Reserves. He enjoyed his summers traveling by frigate to Antigua and various other warmer climates; this inevitably led to his love of sailing and winters in Hawaii, which he greatly enjoyed later in life. Gary graduated from the University of Alberta with a Doctor of Dental Surgery and married his beloved wife Barbara Ann in 1965. He and Barbara moved to Red Deer in 1966 and enjoyed an incredible personal and professional life in this close knit, loving community over the next 51 years. Gary spent many years as the Chief of the Dental Division of the Red Deer Regional Hospital, and was a member of the Alberta Dental Association's Peer Review Committee and the Screening Committee for Non-Insured Health Benefits Program. He was an active member of the Red Deer community by being both a member of the Rotary Club of Red Deer and the Red Deer Kinsmen Club/K-40, where he met his very best friends for life. Gary was made a Fellow of the International College of Dentists in 2003. He is survived by his loving wife Barbara, sons Jamie (Ed Mantler), Brad and his son Lance, and daughter Alison (Ian Sloman). Gary loved his summers playing golf and the card game smear with all his Chancres buddies at the Red Deer Golf and Country Club. In light of this, a celebration of Gary's life will be held at the Red Deer Golf and Country Club on May 27, 2017 from 1-3 p.m. Due to Gary's love of summer and appreciation of good humour, the Cumberland family requires a few months to collectively lose 282 pounds prior to seeing everyone they have known their entire lives but may not have seen for decades. Your patience and attendance is greatly appreciated. (Calgary Herald 10 Feb 2017)

HMCS NONSUCH

CURRIE, Arthur Gerald (27 Jul 1924 - 31 Jan 2017) - Our dad passed away peacefully at Vancouver general hospital at age 92 after a short illness. Art was born in Irma, Alberta to Annie and Gerald Currie. He was predeceased by his parents; his sister, Wilma Robertson; and survived by his sister, Helen Brown of Owen Sound, Ontario. He will be lovingly remembered by his wife, Gladys Pelkey; his son, Dennis (Joanne); daughter, Debra Jenneson (Garth); and their mother, his first wife, Betty Currie; grandchildren, Vanessa (Julian), Daniel (Lauren), Jessica (Chewie) and Parker; great-grandchildren, Walker, Caleb, Atlin and Sebastian Arthur. Also missing him are his stepchildren, Margo, Donna Glover (Gary) Carla, Kirk; and grandson, Mike (Max). Growing up in small town Irma, he and his cousins dreamed of being country singers, cowboys and catching bad guys. With that in mind, he joined the Royal Canadian Navy in 1943, receiving a medical discharge in 1945. Upon his return to Alberta, he began his lifelong passion of carpentry, building houses with his dad. He and Betty married in 1946, moving to Vancouver the same year, eventually building a home in North Vancouver. A journeyman carpenter and master cabinet maker, he operated Carey's Woodenware in Vancouver for many years, building beautiful custom made furniture. Our home growing up with Dad was filled with music, mostly country, lots of laughter and he always encouraged logic over stupidity. Dad was a dedicated member of the Elks for over 50 years, at #55 in Vancouver, then #45 in North Vancouver, moving to Vancouver Lodge #1. He and Gladys met at an Elks convention, married in 1981 and shared their dedication to the organization, raising money for the Elks' many charities. He was also a Legion member at Legion #30 in Kerrisdale for many years. He enjoyed working at Seymour Mountain as a carpenter after retiring from Carey's. He continued to build amazing furniture and cabinets. There are houses all over greater Vancouver with Art's cabinets, staircases and saunas that stand the test of time. A master brewer and poet, he proudly shared his Art Currie Special Stock and recently had a book of his poetry published. Art was a true gentleman, funny, calm, a supportive Dad and Poppa, never demanding, a very cool guy. He will be missed. The family would like to extend our gratitude to the nurses, doctors and staff of the 7th floor at VGH for their kindness and compassion in caring for Dad. Memorial Service on Saturday, March 18 at 12:00 p.m. at Legion #30 in Kerrisdale, 2177 West 42nd Ave, Vancouver. In lieu of flowers, donations to The Elks and Royal Purple Fund for Children. Donations can be made at www.elksofcanada.ca or #100-2629 29th Ave, Regina SK S4S 2N9 (Vancouver Sun / The Province 10 Feb 2017)

CURRY, Walter, C1ERA, V30199, RCNVR / 22141-E, RCN (served 07 Jul 1940 - 03 Jun 1965) (29 Jul 1918 - 29 Jan 2017) - was born in Swift Current, Saskatchewan and passed away in Victoria BC. Predeceased by his first wife, Della. Survived by wife, Fran; daughters, Karen Hughes, Linda Boorman (John), Janice Stel (Phil) and son, Steven (Kathy). Stepchildren Kevin Malcolm (Rachel), Grant Malcolm (Sandi), Dani Lee Sosnoskie (Gregg), Jim Malcolm (Marg), Doug Malcolm (Terri) and Michelle Olfrey (Jim), 19 grandchildren and 5 great grandchildren. Walt spent 25 years in the Royal Canadian Navy and after retiring, built his fish boat the "Cowichan" and commercial fished for 10 years. He was a long time member of the Chiefs and PO's Association and Royal Canadian Legion, #7. Among other things, he enjoyed travelling, hunting, playing crib and happy hour. Our family wishes to thank Dr. Peter Meyer and Jennifer, also the dedicated staff at Veterans Memorial Lodge at Broadmead. No service by request. (Victoria Times Colonist 11 Feb 2017)

MCS PRINCE HENRY - Listed in 1943 ship's company photo

HMCS COWICHAN

HMCS GIVENCHY

HMCS NONSUCH

DOROSH, Kenneth John (Ken) (20 Apr 1938 - 08 Feb 2017) - passed away peacefully at the Prince George Hospital with his family by his side. He was 78 years of age. Ken is survived by his wife of 58 years Lorraine, daughters Deanne and Donna (Michael) and cherished granddaughter, Julianna. Ken was predeceased by his son, Darryle Kenneth. Ken was married to Lorraine in 1958, served in the Royal Canadian navy for 10 years, and eventually settling in Prince George in 1971. Ken was a devoted husband, father, grandfather, and loyal northern businessman. No funeral will be held, at his request. The family welcomes their friends and family to his Celebration of Life, to be held later in the spring, date to be announced. Sincere appreciation to Dr. Satish Mann and the nurses and staff at UHNBC. (Prince George Citizen 11 Feb 2017)

FLEMING, Gordon George - Served in WWII Royal Canadian Navy, Retired 42-year employee of Canadian Pacific Peacefully with family by his side on Tuesday, February 7, 2017 at the age of 93. Beloved husband of Doris for 72 years. Loving father of Grant Fleming (late Rose Anne) and Janice Waterman (Bart). Devoted Gramps to Scott Fleming (Stephanie), late Brent Waterman (Daylia Persaud), Julie Anne MacKenzie (Jeff) and Michael Waterman and Great- Gramps to Eleanor, Ryleigh, Jackson, Morgan, Anna and Ellie. Dear brother of Jean Anderson (late Charles), Glenn Fleming (Patricia) and Ronald Fleming (Patricia). A celebration of Gord's life will be held on Saturday, February 11, 2017 at 2:00 p.m. at Faith Lutheran Church, 44 William St. W., Oshawa. Donations in memory of Gord to the Heart & Stroke Foundation. (Toronto Star 10 Feb 2017)

GROVES, Nicholas Cameron - Feb 2017, of Victoria, BC. Raised in St. Andrew's West, ON and Morrisburg/Iroquois, ON. The game's over, Nick, but you won the Super Bowl in a historic way. You are always with us. You are always loved. Those who knew Nick will remember him for his deep voice, his love of burritos, his sense of humour and his determination. Beloved son of Eric and Cathy Groves. Proud brother and cherished friend of Lindsay Groves. Best friend of Jenna McGrath, Mike Allport, Megan Ducker, Adam (Monty), Erin and Sofia Monteleone, Evan Park, Todd Brine, Dave and Lisa Jozsa, and Stephen Gerard Romard (the poet's son). Nick will be missed by many friends and family in Ontario and BC. Proud serving officer of the Royal Canadian Navy. Resting at the C.A.R.E. Funeral Home, 2676 Wilfert Rd., Victoria. Visitation will be held on Friday, February 10 from 2-4 p.m. and 7-9 p.m. A Funeral service will be held on Saturday, February 11, 2017 at 11 a.m. at Christ the Redeemer (Naden Chapel) Bldg 35 at Canadian Forces Base Esquimalt (Naden), followed by a celebration of life gathering at the Gunroom. Family requests that desired donations in memory of Nick be made to The Honour House. (Victoria Times Colonist 09 Feb 2017)

PLEDGER, Clifford William (16 May 1916 - 16 Jan 2017) - In his 100th year, still blessed with his good- humored nature, we are saddened by the passing of our beloved father, Cliff Pledger. Born to Thomas and Caroline, siblings Harold (dec.) and Marjorie (dec.). Tom died in 1929 and Dad left school to help support Nanny. Called "Zip" by his friends for his lively energy, Dad was always on the move, from hauling a piano up the trail to Hollyburn to golfing at Marine Drive in his late 80s. Trained as an electrician, he served WWII in the Navy- HMCS Saskatchewan. After the war, Dad returned to Elworthy, an electrical engineering firm, retiring as General Manager. Cliff married his love, Sylvia (Dec 1998) in 1947. Actively raising us, he took us on long summer road trips, vacations at Birch Bay or Penticton, even to see the Beatles. Always ready with a good word, our friends enjoyed coming over for Mr. P's happy hours and his famous blueberry pancakes. Later, his favorite holidays were in Hawaii with Syl and friends. To his last days, Aloha was his special greeting. In Dad's memory, we know we lived with a confidence he instilled in us by his loving example. On his 90th, Dad commented that he had tried to live as his Mum had, guided by the "Golden Rule." Special thanks to the enlightened care Dad received at Clover Point in Victoria where their lovely staff, in a home like setting, nourished his last three years with daily walks outside, fun, laughter and kindness. Survived by his daughters Lois (Chris), Gail (Wolfe), Susan (Marty); grandchildren Aaron, Daniel, Nicole and Jessica; nephews Ray, Wayne, Richard and niece Nancy, their children and grandchildren. (Vancouver Sun é The Province 11 Feb 2017)

HMCS SASKATCHEWAN - Served in Saskatchewan as an Electrician

SHUKSTER, Albert (25 May 1926 - 11 Feb 2017) - died peacefully at Sunnybrook Hospital at the age of 90 after living a rich and fulfilling life. He is survived by Shirley, his dedicated wife of 66 years who lovingly cared for him through his stroke 14 years ago and the challenging years that followed. He is also survived by his beloved brother Bernie and sister-in-law Betty, who have been incredibly supportive, as well as the wonderful extended Shukster family. Predeceased by four dear brothers, Al leaves a legacy through his children Gary and Peggy, their spouses Lynne and Shelly, his 4 grandchildren David (Nicole), Meryn (Colin), Amanda, and Jared, and beautiful great-grandchildren Lilly, Olivia, Lochlan, and Astrid. Al was a proud WWII veteran, serving as a radio artificer in the Royal Canadian Navy, graduated from University of Manitoba as an Electrical Engineer, and enjoyed a successful 35 year career at Northern Telecom. He loved golfing (3 holes-in-one!) and he and Shirley had many wonderful travels with family and friends during their retirement years. At Benjamin's Park Memorial Chapel, 2401 Steeles Avenue West (3 lights west of Dufferin) for service on Thursday, February 16, 2017 at 11:30 a.m. Interment Beth Aaron Society of Lambton Cemetery. Memorial donations in his memory may be made to the charity of your choice. (Toronto Star 14 Feb 2017)

McLEAN, Ken, BOS'N (28 Feb 1939 - 27 Aug 2012) - of Oliver, BC passed away suddenly. Ken leaves to mourn his loving wife Donna (Daley) of 49 years. His son Kenneth W (Nadia) from Port McNeill, BC, granddaughters Aquinnah and Clea, daughter Heather from Osoyoos, BC, granddaughter Kira and grandson Brennan. Also his sister Janet (Don), nephew Randy (Luke) of Kelowna, BC, his brother-in-law Phillip (Shirley) of Richmond, BC and many many nieces and nephews and so many friends. Ken was born and grew up in Moose Jaw, Sask. He joined the Royal Canadian Navy, was posted in Esquimalt, BC and met and married the love of his life and raised two wonderful children. Ken's journey through life led him to be a carpenter, an avid fisherman/hunter and hockey/baseball coach. Although Ken and Donna resided in Victoria for 40+ years, they settled in Oliver where he enjoyed his retirement, playing golf and soft ball and helping others. Ken loved his family, friends, his soft ball and golf and a good vodka. A man of such integrity has left a huge void in the lives of many. At his request, there is no traditional service but A Celebration of his Life will be held on September 8, 2012 at 11am at the Oliver Legion Branch 97. Online Donation are gratefully accepted for the Kids Sport Canada, Penticton Chapter. (Victoria Times Colonist 02 Sep 2012)

HMCS MIRAMICHI - Served in MIRAMICHI as an AB.BN, RCN

HENDRICKSON, Melvin Lawrence (Mel) - was born in Carlin, BC on 22 Oct 1929. He worked in the logging industry around Shuswap, BC until he enlisted in the Navy in Vancouver, BC in Feb 1949. he trained at HMCS Discovery and was posted to HMCS Naden and several ships, Athabaskan, Rockcliffe and Beacon Hill. Mel left the Navy in Apr 1950 and worked as a truck driver in the Salmon Arm area, at a sawmill in Tappen, BC and for the BC Forest Service in Vernon. Mel enlisted in the RCAF in Vancouver as a metals technician and was posted to St Jean, QC; Trenton, ON; and Rabat, Morocco and Zweibrücken, Germany in 1954. Back in Canada by 1956, Mel went to Dorval and Lachine, QC and qualified as a Leading Aircraftman. In Mar 1956, he got married while at CFB Uplands and then served at Penhold, AB as a munitions and weapons tech. After leaving the RCAF on 10 Dec 1960, Mel built quality log homes throughout BC then retired to Little Fort, BC. Melvin died in Kamloops, BC on 02 Jan 1993.

HMCS DISCOVERY, HMCS ATHABASKAN, HMCS ROCKCLIFFE, HMCS BEACON HILL

LEONTOWICZ, Peter (Date of passing unknown) - served with the RCNVR on HMCS Wentworth during WW2. Near The Wentworth provided A/S and A/A protection to convoys crossing the North Atlantic between St. John's, NFLD, and Londnderry, Ireland. Near D-Day, Peter was a Quartermaster Helsman when the ship was part of the escort for the largest convoy to cross the Atlantic during WW 2. Peter was demobilized shortly after the ship was paid off following VJ Day.

TAYLOR, Bernard Kenneth (Bernie) - Longtime resident of Cranbrook, Bernie Taylor, died at the East Kootenay Regional Hospital in Cranbrook on September 16, 2011. At his request no service will be held. Bernie was born on September 17, 1925 in Vancouver, the youngest of three children. Bernie is survived by Helen, his wife of 64 years, his four children, Randy (Joanne), Brian (Sue), Linda and Trent (Judy). He is also survived by his brother Lew (Pat), 10 grandchildren and 5 great-grandchildren. He was predeceased by his parents Lewis and Amy and his sister Mary. Bernie served in World War II with the Canadian Navy. He married Helen (Voisey) on December 22, 1946, and together they raised their four children in Cranbrook. Bernie started out as a meter reader for the City, then later delivered oil to residents in Cranbrook and Kimberley. Most will remember him as the owner of Reddy Service, a Shell station on Cranbrook Street and later as co-owner with Helen of Reddy's RV Sales and Service at the end of the Strip. Bernie was a friend to all. His greetings of 'hello partner' and 'you bandit' will be remembered. We should always take the time, as he did, for a short visit. Farewell Partner! Memorial donations may be made to the Royal Canadian Legion - Branch #24.

TAYLOR, Bernard Kenneth (Bernie) - joined the RCNVR on 13 Apr 1944 at HMCS Discovery as a Stoker 2c. He was assigned to HMCS Matane on 08 May 1944 and remained there until he was discharged on 01 Mar 1946. The Matane joined EG9 on escort and patrol duties in UK waters and was also invovled in D-Day. On escort duty, she was detached and sent to Trondheim to help escort fourteen surrendered U-boats, for supply ships, and the "Grill", Hitler's yacht, to Glasgow. After several escort trips to Gibraltar, she was sent to Londonderry, Ireland and then Esquimalt, BC. Bernie returned home to Vancouver. HE was able to enjoy a western reunion in 1944 and travelled across Canada to meet shipmates.

WALLER, James (Jim), CPO, Cook, RCN - was born in Victoria, BC on 25 Apr 1917. He joined the Navy and served as a cook on convoy duty during WW2. Jim was on HMCS Ottawa when it was torpedoed and sunk on 13 Sep 1942 and was one of 65 survivors. He was also on HMCS Saguenay on 01 Dec 1940 when she was torpedoed, but not sunk. Jim also served in many other ships including HMCS Ontario and HMCS Cayuga. His final draft was to HMCS Naden (Nelly's Block) from where he retired as a Chief Petty Officer in 1961. Jim died in 1973 after a short battle with leukemia.

HMCS SAGUENAY - Survived the torpedoing of HMCS Saguenay

HMCS OTTAWA - Survived the sinking of Ottawa. Was a A/PO, Ck(S), RCN at the time of the sinking

SMITH, Robert Louis (Bob) - Died January 8, 2008. Bob was born in Nanaimo, B.C. on January 8, 1918. Bob had an active childhood with his four brothers and sister. He worked through a series of childhood jobs, but there was plenty of time for fun. Bob had many fond memories of swimming and fishing. Some of the fun came to a stop with the start of school. He had to be bribed with a nickel and arrowroot cookies to let go of the hydro pole and go to class. On August 7, 1941, Robert began his service with the Royal Canadian Navy. As a Stoker Petty officer he served Canada, on the High Seas until October 22, 1945. During the war years, Bob met and married Hazel Bernice Hudson. As of August 28, 2007 they had been married for 64 years. Their marriage was one of true respect, love, happiness and lots of fun. Bob never believed in a Division of labour. He quite happily cleaned house, changed diapers and served Mom breakfast in bed. A good sense of humour, on both their parts, kept life good. After the war, Robert had several jobs in sales, before training as an airplane mechanic at Sea Island. His love of planes was passed onto his grandson. He was thrilled when Jamie began the avionics course at BCIT training in the same area. After his service in the air force, Bob worked as a civilian on the air force base at Comox. In 1968 they bought their first home in Little River (Comox Valley). Summers were spent at Mom's birthplace in Anglemont where they built a small cabin by the Shuswap Lake. Weekends were spent camping at lakes on Vancouver Island. Up would go their huge, ungainly tent - lovingly referred to as the divorce tent because of the rigmarole in setting it up. Every time something went wrong and a pile of extra poles mocked him! Dad was an avid reader and evenings were spent doing the Jumble, watching Jeopardy, reading and answering mom's frequent crossword puzzle questions. Predeceased by a newborn, Mary Smith. She was born and died on October 3, 1949. This was a death they never got over. Robert is survived and lovingly remembered by his wife Hazel, his daughter Robyn (Jim) Mudry of Chase, B.C. and his sons Michael (Teresa), and Greg (Penny) of Kelowna. He also leaves five grandchildren Trevor, Megan, Jamie, Erin and Chris. Bob also leaves two brothers George and Albert on Vancouver Island, great grandchildren and numerous nieces, nephews and cousins. A Mass of Christian Burial for dad will be held at the Blessed Sacrament Catholic Church in Chase on Saturday, March 15 at 11:00 a.m. Interment will follow at the Chase Cemetery. Flowers are gratefully declined. If you wish donations in Bob's memory to the Royal Inland Hospital, 311 Columbia Street, Kamloops, B.C. V2C 2T1 or the B.C. Children's Hospital Foundation, 4480 Oak Street, Vancouver, B.C. V6H 3V4 would be appreciated. Our special thanks to Dr. Farrell and all the nursing staff on 5 North, Royal Inland Hospital, your help and wonderful care is greatly appreciated.

SMITH, Robert Louis (Bob) - joined the RCN on 07 Aug 1941. His theatre of service was in Canada and on the High seas. He and his buddies wanted to go overseas but you went where you were sent, so the war years were spent in Canada. Bob served on three ships HMCS BELLECHASSE, HMCS MIRAMICHI, and HMCS KELOWNA. Most of his time was spent on the Kelowna. His rank upon leaving was Stoker Petty Officer. Two good friends of Bob's were Abe Ferrero and Tommy Tompkins - and all 3 got identical tattoos when they were out one night. Bob was honourably discharged on 22 Oct 1945. On 06 Sep 1953, he joined the RCAF, where he worked as an airframe mechanic. In 1959, he was recognized for inventing a tool for working on the ailerons of the Mitchell aircraft. Bob was married in wartime and he and Hazel lived in Anglemont, BC until his passing.

BELLAMY, Allen Edwin - passed away July 3, 2010 with his family by his side at Mills Memorial Hospital. Al was born in Bonnyville, AB on December 10, 1930, in the midst of the Great Depression to Warren and Elsie Bellamy. He was the 5th youngest of 13 children. In 1950, at the age of 19, Al joined the Canadian Navy in Prince Rupert, serving on the HMCS Athabaskan and HMCS Prestonian for 5 years, 2 of which were in Korea. He was on leave when he met his future wife Betty, while travelling to Vancouver by Greyhound. Letters went back and forth for a year from around the globe and after discharge they were married on November 1, 1955. In 1962 Al and Betty moved to Terrace, where five of his brothers lived. He opened Al?s Electronics in Terrace after completing a one year course at Devry Institute in Toronto. After this venture he used his natural aptitude for mechanics and and became a heavy duty mechanic with Operating Engineers, receiving his 45 year pin in June of this year. He worked on several projects in the Northwest as a supervisor including Eurocan, Fairview Port in Prince Rupert, Chetwynd Gas Plant, Prince Rupert & Powell River Pulp Mill, with Dillingham Corp & Foundation - Skansa. In retirement, Al & Betty managed the Sleeping Beauty Lodge Medical Hostel, and for 12 years following he worked for DaSilva Developments.Al was a proud Legion Member for over 15 years. He is survived by his loving wife, Betty, sons Mark (Bev), Craig (Brigitte), Todd (Cam); Daughters Heather and Jody (Dwayne) Dreeshen; seven grandchildren and 2 great grand-daughters. Words cannot express our heartfelt gratitude for the wonderful care Al has received over the years. Dr. Lakhoo and Clara, Drs. Strangway, Kenyon and Karpiak, Terraceview respite staff, home care workers, Rachel from Life Labs for her home visit once a week, I.C.U. and emergency staff. Your love and tender care of Al is much appreciated. Thank you to all who have taken the time to show you care, by phone calls, food, cards and flowers (etc.). A special thank you to Dave Bartley and Steve and Delin Sawatzkey, Jan and helpers at the Alliance Church for the lovely tea. Also to the Royal Canadian Legion veterans, for paying such a moving tribute to Al. God Bless You All Betty and family Interment at Terrace Municipal Cemetery with McKay?s Funeral Service

HMCS ATHABASKAN - Served in Athabaskan during the Korean War

CARKNER, Russell Alexander - was born in Kenmore, On in 1923. He joined the RCN and served during WW2 at HMCS Carleton, HMCS Cataraqui and HMCS Cornwallis. He was awarded the CVSM with clasp and the War Medal 1939-1945. Russell's father and uncle served in the Army in France during WW I, and his uncle was killed in action. Russell died in 2001.

HMCS CARLETON, HMCS CATARAQUI

COLEMAN, Geoff - was born in Vancouver in 1925. he enlisted in the RCN in WW 2 and served in Canada, England, and the Bay of Biscay. He served in HMCS Kootenay which sank several German u-boats in the English Channel and the Bay of Biscay. Geoff was released on 07 May 1945 at HMCS Discovery in Vancouver. He died on 04 Jan 2012.