---
HMCS BRANTFORD K218
Flower Class Corvette
---
Laid down: 24 Feb 1941

Launched: 06 Sep 1941

Commissioned: 15 May 1942

Paid off: 17 Aug 1945

Fate: Sold to commercial use. Last listed in 1972-73. Final disposition unknown.
Built at the Midland Shipyards, Brantford was the last "Flower" class corvette to be built - all further builds were modified from the original plans. Launched on 06 Sep 1941, she sailed form the Midland Shipyard to the dry dock at Collingwood on 01 May, 1942. Here she received further fittings before proceeding on to Toronto for gun and depth-charge trials. From there she sailed to Montreal for installation of wireless equipment. She was commissioned at Montreal on 15 May 1942. The city of Brantford, Ontario, had adopted the ship, and she was amply supplied with comforts of her crew, including radios, heavy winter clothing, magazines and cigarettes.
On 12 May 1942, three days before Brantford's commissioning, the freighter SS Nicoya and the Dutch merchantman Leto were torpedoed North of Cap Magdalen. Emergency plans put into effect and all St. Lawrence shipping destined for the transatlantic route, or arriving from the Atlantic, was organized in convoys. Merchant ships were to stop at Sydney on their way to the St. Lawrence, and at Quebec on the way down, picking up their river escorts at those points. Such convoys were designated as SQ and QS, respectively. Since Brantford was due to sail from Montreal to Halifax she was used temporarily to escort two QS convoys. She sailed from Quebec with QS-2 on 22 May 1942, arriving at Sydney with her four charges three days later, and immediately sailed back to Gaspe to pick up QS-3.
Brantford arrived at Halifax on 30 May 1942. After working up at Pictou, she joined WLEF in July. When this force was divided into escort groups in Jun 1943, she became a member of EG W-3, transferring to W-2 in Apr 1944. Lent in Jun 1944, to EG C-3 for one round trip to Londonderry, she left Halifax on 02 Jun 1944 with convoy HX.294 and returned at the end of the month with ONS.242. Brantford underwent two refits during her career: the first at Quebec City during the summer of 1943; the second at Sydney, completing 12 Sep 1944, following which, on 26 Sep 1944, she was she was assigned to HMCS Cornwallis for training duties until the end of the war. On 16 July 1945, she returned to Halifax to de-ammunition and then to Sydney to de-store. Her last trip under White Ensign was completed on 03 Aug 1945, when she arrived back at Halifax. Paid off on 17 Aug 1945, she was turned over to War Assets Corporation for final disposal. She was one of the few corvettes to never have her fo'c's'le extended - maintaining her original configuration. She was brought by George E. Irving of New Brunswick, and in 1950 was sold to a Honduran company who fitted her out as the steam whaler Olympic Arrow. Sold into Japanese hands, she was renamed Otori Maru No. 11 in 1956, last appearing in Lloyd's list for 1962-63.
Her ship's bell was presented to the City of Brantford, Ontario where it is displayed.
---
Photos and Documents Ship's company photos A Brief History of HMCS Brantford
---
Commanding Officers
Lt William David Falconer Johnston, RCNR - 15 May 1942 - 26 Apr 1943

Lt John Alfred Roberts Allan, RCNVR - 27 Apr 1943 - 01 May 1944

Lt Reginald Curren Eaton, RCNVR - 02 May 1944 - 28 Sep 1944

Lt J.P. Kieran, RCNR - 29 Sep 1944 - 27 Apr 1945

Lt Raymond Nelson Smillie, RCNVR - 28 Apr 1945 - 17 Aug 1945
---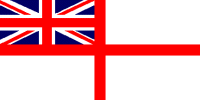 In memory of those who made the ultimate sacrifice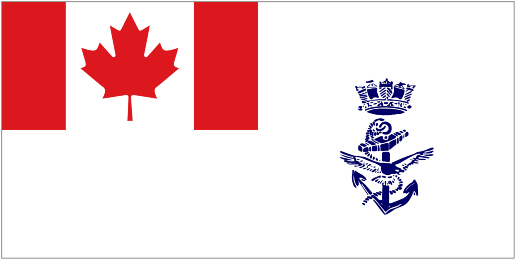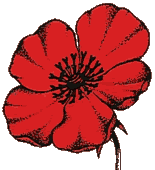 Lest We Forget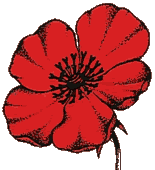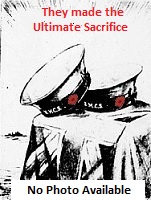 Stoker 1c, RCNVR
killed - 29 Dec 1943
---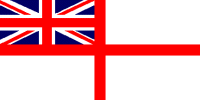 In memory of those who have crossed the bar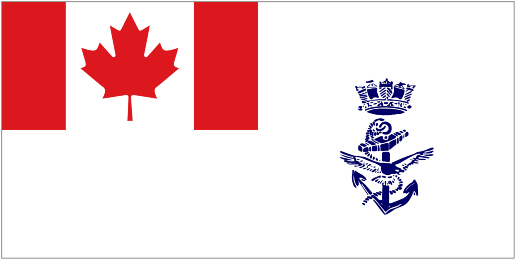 They shall not be forgotten
---
Former Crew Members
Battock, Norman Gerard, Mate, RCNR - 15 May 1942

Cook, Frederick Thomas, Lt, RCNVR - 02 Jun 1942

Downton, Eric John, Lt, RCNVR - 26 Jul 1943

Farley, Albert Leonard, SLt, RCNVR - 15 May 1942

Glass, Ogden, Lt, RCNVR - 17 May 1943

Inman, William Van Norman, Lt, RCNVR - 12 Apr 1944

MacKenzie, John Price Sinclair, Silt, RCNVR - 12 Feb 1944

McKinlay, Ronald Archibald, RCNVR - 21 May 1945

Patrick, Robert (Bob)

Rice, Eric Sydney, SLt, RCNVR - 15 May 1943

Rogers, Andrew, SLt, RCNVR - 12 Mar 1945

Stewart, Lorne Duncan, Lt, RCNVR - 13 Mar 1944

Wright, Robert Hornsby, Lt, RCNVR - 05 Apr 1942 (Stand by) / 15 May 1942
---
Photos and Documents
The launching of HMCS Brantford, 06 Sep 1941

DND/RCN photo

HMCS Brantford K128 on patrol in the North Atlantic

From the collection of Jim Silvester

Courtesy of Jim Silvester

HMCS Brantford K218 with significant ice build-up

Source: Flickr photo collection of Ron Bell

HMCS Brantford K218, V.E. Day, 8 May 1945

Source: Flickr photo collection of Ron Bell

HMCS Brantford K218 coming alongside - date and place unknown

From the collection of Roy Cardy

Courtesy of Dennis Cardy

HMCS Brantford at the CPR Dock Digby, Nova Scotia, May 1945. HMCS Collingwood is seen berthed astern.

Source: Flickr photo collection of Ron Bell

Lt John Allan, CO, talking to the CERA on the quarterdeck of HMCS Brantford

Note the very worn White Ensign

From the collection of John Allan

Courtesy of Patricia Allan Strowbridge

Lt John Allan on the bridge of HMCS Brantford K218

2nd from camera in black jacket/tunic

From the collection of John Allan

Courtesy of Patricia Allan Strowbridge

C.E.R.A. of HMCS Brantford in the engine room

From the collection of John Allan

Courtesy of Patricia Allan Strowbridge

Officers on the Starboard bridge wing of HMCS Brantford K218

Lt Allan, CO, 2nd from right

From the collection of John Allan

Courtesy of Patricia Allan Strowbridge

Lt John Allan on HMCS Brantford K218

From the collection of John Allan

Courtesy of Patricia Allan Strowbridge

HMCS Brantford K218 jacket patch

From the collection of Edward Tothe

Courtesy of Richard Tothe
---
(WB01) Big Brownie (Doug Brown) (left), Little Brownie (William Donald Brown) (centre) and Bryant on HMCS BRANTFORD K218 (WB02) Unidentified sailors by the 4-inch gun on HMCS BRANTFORD K218 (WB03) "Spud" Island chipping ice on HMCS BRANTFORD K218 (WB04) Barber by the depth charge thrower on HMCS BRANTFORD K218 (WB05) Bryant (left) and Bill Brooks on HMCS BRANTFORD K218
(WB06) "Doug visits Brantford" L-R: William Brown, Bryant, and Doug Brown (WB07) L-R: Unknown, William Brown and Doug Brown on HMCS BRANTFORD K218 (WB08) Engine room air intakes and bandstand (after gun platform) on HMCS BRANTFORD K218 (WB09) "Friendly I hope". Unidentified sailors on HMCS BRANTFORD K218 (WB10) HMCS BRANTFORD (foreground) iced-up. Unknown ship on horizon making smoke
(WB11) Bryant on HMCS BRANTFORD K218 (WB12) Unidentified sailor on HMCS BRANTFORD K218 (WB13-WB15) Convoy seen from HMCS BRANTFORD K218 (WB15)
(WB16) Unknown merchant ships and tug (WB17) Unidentified sailor with chipping hammer on HMCS BRANTFORD K218 (WB18) unidentified sailors on HMCS BRANTFORD K218. Note the ice on the ship and one sailor holding a safety rope (WB19) William Brown on HMCS BRANTFORD K218 (WB20) Unidentified destroyer, possibly USN
(WB21) Depth charge rails on HMCS BRANTFORD K218 (WB22) William Brown and Doug Brown on HMCS BRANTFORD K218 (WB23-WB24) Bryant and Doug Brown on HMCS BRANTFORD K218 (WB25) Unidentified sailor on HMCS BRANTFORD K218 impersonating Adolph Hitler
(WB26) Unidentified sailors on HMCS BRANTFORD K218 (WB27) Unidentified sailor on HMCS BRANTFORD K218 (WB28) Engine room air intakes and Carley float on HMCS BRANTFORD K218 (WB29) Depth charge rails and White Ensign on HMCS BRANTFORD K218 (WB30) Unidentified sailor on HMCS BRANTFORD K218
(WB31) Unidentified sailor on HMCS BRANTFORD K218 (WB32) HMCS TRURO J268 (WB33) Corvette following astern of HMCS BRANTFORD K218 (WB34) Unidentified sailors by the 4-inch gun on HMCS BRANTFORD K218 (WB35) Two unidentified sailors with ASDIC, the ship's mascot supervising, on HMCS BRANTFORD K218
(WB36) William Brown sitting in an engine room air intake on HMCS BRANTFORD K218 (WB37) Unidentified sailors on watch by the after gun platform on HMCS BRANTFORD K218 (WB38) Sailors jacking around on the boat deck of HMCS BRANTFORD K218 (WB39-WB40) Ship's boat on HMCS BRANTFORD K218 turned out and ready for use
(WB41) Merchant ship, running high out of the water with no cargo, passed by HMCS BRANTFORD K218. Note the stern gun on the merchant ship (WB42) Unknown corvette (WB43) Bill Brooks (right) and unknown shipmate on HMCS BRANTFORD K218 (WB44) Unknown merchant ship (WB45) Merchant ships in convoy. Not the deck gun on the stern of the ship
(WB46) Depth charge rails and White Ensign on HMCS BRANTFORD K218 (WB47) Blimp flying past HMCS BRANTFORD K218 (WB48) Doug Brown and William Brown on HMCS BRANTFORD K218 (WB49) William Brown on the boat deck of HMCS BRANTFORD K218 (WB50) Unknown corvette
(WB61) "Out the Port" (WB62) ASDIC, the ship's mascot of HMCS BRANTFORD K218 (WB63) Danny O'Brien, Sto PO (WB64) Unidentified sailor on HMCS BRANTFORD K218 holding ASDIC, the ship's mascot (WB65) An ERA on HMCS BRANTFORD K218
From the collection of William Donald Brown, Sto PO, RCNVR
Courtesy of Doug Brown
---