---
HMCS DUNVEGAN K177
Flower Class Corvette
---
HMCS DUNVEGAN K177

Source: Flickr photo collection of Ron Bell
Laid down: 30 Aug 1940

Launched: 11 Dec 1940

Commissioned: 09 Sep 1941

Paid off: 03 Jul 1945

Sold: 1946 to Venezuelan Navy

Commissioned: 1946 as Indepencia

Paid off:

Fate: Broken up in 1953
Named after a village in Nova Scotia, DUNVEGAN was commissioned at Sorel on 09 Sep 1941, and arrived at Halifax a week later. She joined Sydney Force after working up, but in mid-Nov 1941 was transferred to Newfoundland Command, leaving St. John's on 18 Nov 1941 as ocean escort to convoy SC.55 as far as Iceland. On her return she underwent repairs at Halifax, and on their completion in Jan 1942, was assigned briefly to WLEF. On 27 Jan 1942, while escorting convoy HX.172, both engines of HMCS Annapolis stopped because of water in the oil fuel. HMCS DUNVEGAN comes to her aid. While trying to pass a line for a tow, DUNVEGAN fouled the line in her own propeller. With rapidly deteriorating weather, Annapolis drifted into DUNVEGAN and sustained damage to her own propellers and substructure. As a result of the collision, the two ships limped into Halifax Harbour with Annapolis towing her would-be rescuer. Resuming her duties as ocean escort with Newfoundland Command, she arrived at Londonderry on 10 Mar 1942. In succeeding weeks she made two more round trips to 'Derry, leaving that port for the last time in mid-Jun 1942. On reaching Halifax, she was assigned to WLEF and, in Jun 1943, to its EG W-8. In Oct 1943, she proceeded to Baltimore, Md., for a refit which included fo'c's'le extension and lasted until the end of the year. She then carried out workups off Norfolk, Va., completing the process in Bermuda after some repairs at Halifax. On her return she resumed her duties with WLEF, from Apr 1944 onward as a member of EG W-6. On 07 May 1945, she left Halifax as local escort to convoy SC.175, but was detached on 10 May 1945 to act, with HMCS Rockcliffe, as escort to the surrendered U 889. She was paid off on 03 Jul 1945, at Sydney, and sold in 1946 to the Venezuelan Navy, serving as Indepencia until broken up in 1953.
---
Photos and Documents Ship's company photos
---
Commanding Officers
Lt James Arthur Tullis, RCNR - 09 Sep 1941 - 05 Feb 1943

Lt Joseph Eric Hastings, RCNR - 06 Feb 1943 - 30 Jun 1943

Lt James Arthur Tullis, RCNR - 01 Jul 1943 - 05 Jul 1944

Lt James Arthur Rankin, RCNR - 06 Jul 1944 - 11 Mar 1945

Lt Robert Laird Borden Hunter, RCNVR - 12 Mar 1945 - 03 Jul 1945
---
Captain for the day
Captain for the day is a tradition in the RCN where during the ship's Christmas celebrations, the Commanding Officer changes places with the youngest member of the ship's company.
Thomas Allan Anderson - 1944
---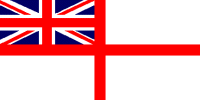 In memory of those who have crossed the bar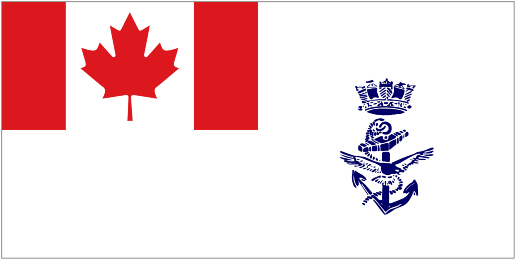 They shall not be forgotten
---
Former Crew Members
Agar, Harold Arthur, SLt, RCNVR - 04 Apr 1942

Best, Russell John, SLt, RCNVR - 17 Jul 1944

Burris, Samuel Archibald, Mate, RCNR - 26 Jan 1943

Doughty, Norman Howard, SLt, RCNVR - 25 Apr 1942

Errett, Ronald Barrie, SLt, RCNVR - Jan 1945

Hazelwood, James Maurice, SLt, RCNVR - 17 Jun 1944

Hodgkins, Arthur Moultrie Heathcote, SLt, RCNVR - 27 Apr 1941

LaRose, Henri Charles, Lt, RCNVR - 24 Feb 1945

McLeod, George

Mears, Merrill Arthur, A/Lt, RCNVR - Jan 1944

Moore, James Doran, Lt, RCNVR - 20 Apr 43

Romands, SLt Henry Manners, SLt, RCNVR - 25 Feb 1944

Sanford, Jeffrey, SLt, RCNVR - 14 Mar 1945

Tullis, James Arthur, Lt, RCNR - 23 May 1941 (Stand by)

Tupholme, George William, SLt, RCNVR - 26 Jun 1943

Weir, John Arnold, Lt, RCNVR - 25 Mar 1945
---
Photos and Documents
HMCS DUNVEGAN K177

Source: the Flickr photo collection of Ron Bell

HMCS DUNVEGAN K177

Courtesy of Mike O'Keefe

HMCS DUNVEGAN K177 on the Dartmouth slips, Halifax Shipyards - circa Jan 1942

Photo taken from HMCS BADDECK K147, also on the Dartmouth slips.

From the collection of Kenneth Medford

Courtesy of Gary Medford

HMCS DUNVEGAN K177 in drydock

From the photo collection of Gerald (Jerry) Cox, RCNVR

Courtesy of Sean Cox

HMCS DUNVEGAN K177

Courtesy of the CFB Esquimalt Naval and Military Museum

HMCS DUNVEGAN K177

From the collection of John C. Orr

Courtesy of John P. Orr

Lt. John E. Heward, HMCS ROCKCLIFFE; Lt. Bob Hunter, HMCS DUNVEGAN; LCdr Richard (Dick) Williams, HMCS SASKATOON; LCdr Jim Pratt HMCS OSHAWA (OTC), on board U 889 in Halifax May 1945

From the collection of John Edisforth Heward

Courtesy of Roger Heward

HMCS DUNVEGAN K177

DND / RCN Photo
---