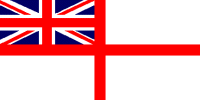 For Posterity's Sake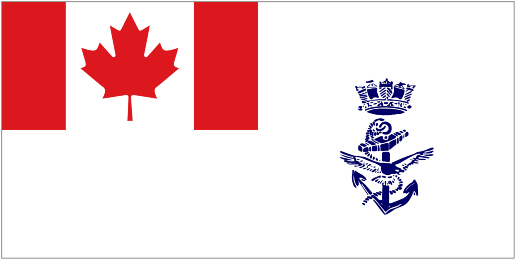 A Royal Canadian Navy Historical Project
Obituaries for those who served in the
Royal Canadian Navy and Canadian Armed Forces (Navy)
LESLIE, Kenneth Lloyd, Stoker 1c, A1315, RCNR, MPK - 13 Sep 1942, HMCS OTTAWA - Born 05 Feb 1919 nephew of Mrs. Irene Russell, of Halifax, Nova Scotia

Portrait of Stoker Leslie Article on the death of Stoker Leslie

COATES, John Anthony, LCdr, RCN - aged 94, passed away peacefully in his sleep Wednesday, July 11, 2018, on Salt Spring Island, BC, a week shy of his 95th birthday. Son of James and Phyllis, John was born on Mayne Island July 17, 1923. After growing up in Vancouver, John enlisted into the Canadian Navy at age 17, trained as an officer and went to war, fighting overseas during WW 2. His war travels took him to many lands including England where he met and married his newfound love, Joyce Hilda Noall of Portsmouth, then a member of the Royal Navy WRENs. Following the war, John introduced Joyce to Canada and settled in Victoria so John could continue his naval career. Soon after, though, he was inflicted with tuberculosis and hospitalized for an extended period which ended his career. Instead, he put hard work and effort into an education at the University of Victoria and embarked on a legal profession that initially took his young family to Prince George, BC, and where John first pursued raising Arabian horses, a hobby he continued for many years later. After a year in Boston attending Harvard University for post-graduate studies, John moved his ever-growing family to Ottawa in 1963 and a year later to Pickering, Ont. where he settled in with the Toronto law firm Borden & Elliot with whom he eventually became a partner. John semi-retired in 1986 when he and Joyce returned to Mayne Island to enjoy the relaxed island life that included bridge games, church activities and the Lion's Club, an organization John loved and for many years presided as president of its local chapter, and during this time they enjoyed extensive travel. Joyce predeceased John last year in her 95th year. He is also predeceased by daughters Anne and Elizabeth and by brother Robert. He is survived by his children Sandra, Chris, Jamie and Charlotte, numerous grandchildren and great-grandchildren, and by sisters Rosemary and Joan. The Coates family would like to extend our gratitude to the staff of the extended care facility at Lady Minto Hospital on Salt Spring Island for their attentiveness and loving care provided to John the past few years. Full services will be held at 1 pm, Saturday, July 28, at the Chapel of Mary Magdalene on Mayne Island with interment for both John and Joyce. In lieu of flowers, donations may be made in Joyce's and/or John's names to the Lady Minto Hospital or to the Mayne Island Lion's Club. (Victoria Times Colonist 22 Jul 2018)

KENNEDY, John Emmett - Our wonderful father Jack said goodbye to us on Thursday, July 19, 2018 after a long and remarkable life. We were so blessed to have his love, wisdom, and humor right until the very end. Dad was born October 1, 1924 in Fort William to Tess and Tom Kennedy. He attended local schools then followed his brother Jim into the RCAF in 1944, and somehow played football while in this service for the Calgary Stampeders for a brief time. Jack shortly thereafter transferred to the Royal Canadian Navy and was involved in boxing while serving the Navy in Quebec before being discharged at the end of the war. Jack attended St. Paul's College in Winnipeg before returning to his employment as a conductor with the CPR. In the 1970s Jack made a daring and very courageous decision to take night courses in order to become a Financial Advisor. This was a true mid life career change. Jack worked for many years in his position of Branch Manager and then Vice President of the company that came to be known as Midland Walwyn (now CIBC Wood Gundy), retiring in 1992. During his working years. Jack believed in the importance of being involved in the community as well. He was appointed to and served on the Ontario Advisory Council of the Federal Business Development Bank. He actively served as a member of the Fort William Liberal Riding Association over many years. As a proud Irishman, Jack was involved in organizing O'Kelly's Pub annual St. Patrick's Day celebration from its inception and over its approximately 25 years. He was also appointed to the Ontario Hydro Board of Directors after his retirement and served as the Charter President of the local Lung Association. Jack was proud to be a founding Board Member of the Northern Cancer Research Foundation. Jack married our mother Mona (Anderson) and they have enjoyed 68 wonderful years of marriage and were blessed with 4 sons and a daughter. They enjoyed many years of travelling in Europe and camping in North Western Ontario. In recent years, both Mom and Dad were able to enjoy researching and competing in multiple pools during football season, with both perennially in the running and dad winning a pool of 100 entries this past season! As one nurse called them, Jack and Mona were two peas in a pod. Dad was predeceased by his parents Teresa and Thomas, and his brothers and sisters Jim (Dorothy), Father Ted, Helen, Bernice (Alec Goose), and Madeline (Ralph Kennedy). Dad grew up in a family with strong Catholic faith which helped guide him throughout his life. Jack is survived by his loving wife Mona, children and grandchildren Paul (Cindy; Adriann, Shaun, and Sarah), Dan (Bettie), Jim (daughter Meagan), Jeannie Faubert (Dale; Carrie and Shannon), and Brendan (Michael and Kathleen). Nieces and nephews also survive. Dad's courageous and ongoing determination to walk out of St. Joe's after his fall endeared him to all his caregivers. Jack was a beloved and devoted father and grandfather. He had boundless energy for his children and exuberantly followed the pursuits of his grandchildren over the years. We consider ourselves blessed by his honesty, wit, support and love. Mom, you picked a good one! We know he'd say you were the glue that kept everything together. Funeral services will be held on Tuesday, July 24 when family and friends will gather for Funeral Mass in Corpus Christi Church beginning at 11:00 a.m., celebrated by Rev. Victor DeGagne. Visitation will be held from 10:00 a.m. until service time in the church. A private interment will be held in St. Andrew's Cemetery. Should friends desire, memorial donations to the Northern Cancer Fund or St. Joseph's Foundation in Jack's memory would be appreciated. Arrangements entrusted to the Sargent & Son Funeral Home, 21 N. Court Street.

SUTTON, William H. (03 Jul 1937 - 27 Jun 2018) - was born on July 3, 1937 in Flin Flon, MB, moving in 1951 with his family to Pitt Meadows, BC. He served for seven years in the Royal Canadian Navy, apprenticing as an Engine Room Artificer (machinist). Later, while living in Merritt, BC, a beautiful young Public Health nurse caught his eye, and he asked her for a date. On July 8, 1967, Bill married Jill Catherine Pattison and they started together a life of much love, many adventures, and lots of laughs. After completing his Teacher Training at UBC, Bill and Jill travelled, with new daughter Melinda, north to Hudson Hope, where Bill began his teaching career. Son Thomas was born in Chetwynd two years later. (Though Tom was nearly born in the car between H.H. and Chetwynd, as Bill did insist on stopping for a bit on the way to the hospital to admire the beautiful mid-December Northern Lights.) After a transfer to Fort St. John in 1974, he and Jill bought their 25-acre property outside Baldonnel and happily spent the next 41 years there, until making the move into town. During Bill's many years working in FSJ, he transitioned from classroom teaching at Doc Kearney and then North Peace Senior Secondary to Special Services where he was instrumental in developing a student apprenticeship program. After retiring, Bill worked with T.R.A.D.E.S. Never one to have fewer than two books on the go, Bill was a valued Library Board member in both Hudson Hope and FSJ. Sharp to the end, Bill's brain was the repository of so many wonderful and varied facts that playing Trivial Pursuit with him was a complete bummer, unless, of course, you were on his team. Forever curious and engaged with people and the world around him, lover of hikes, the night sky, floating in any sort of vessel, philosophical and political discussions, world history, and other activities and topics too numerous to list, the gain of that perfect fishing hole in the sky is decidedly our loss. Left to figure out crossword clues and historical miscellanea on their own are dear wife of 51 years, Jill; lucky kids Melinda (John Downie) of Toronto, ON; and Tom (Jennifer, and grandsons Spencer and Rowan) of Canberra, Australia. Bill is also survived by brothers Brian (Bronwen) of Maberly, ON and Lawrence (Ann) of Whonnock, BC.

WILKINSON, Thomas Allan (Bob) (20 Oct 1924 - 22 Aug 2017) - passed away peacefully at the Chemainus Health Care Centre, Tuesday, August 22, 2017. He was born in Cobble Hill, B.C. October 20,1924. Predeceased by his parents Thomas & Hope (Aldin) Wilkinson, children Rick & Gail, siblings Bill, Edna, Vi, Peggy, George, Joan & Chuck. Survived by wife, Jeanne (Beaulac), brother Bert (Sharron), brother-in- law Steve Crothers, children Gord (Lynn), Sharon Bardsley, Bobbie (Grace) and daughter-in-law, Dawn. Also survived by seven grandchildren and five great-grandchildren. Bob served in the RCNVR in the North Atlantic during World War II, from 1942 to 1945, as an Engine Room Articifer. Following the war he returned to Cobble Hill, married Catherine "Kitty" Boyles, and raised 5 children. He operated his own logging business on the Island, retiring in 1981. He enjoyed bowling, curling, golfing and fishing, particularly out of Kildonan up the Alberni Canal. Bob married Jeanne in 1983 and they enjoyed many years travelling in Canada, the United States and Europe. He was a member of the Duncan Gyro Club and both belonged to the Cobble Hill Legion. We wish to give thanks to the Chemainus Health Care Centre for their kind care of Bob, as well as Dr. Roy Gilbert in Duncan and Dr. Archdekin of Chemainus.

CLARE, James W. - Born October 23, 1931 in Michel, BC. Died April 10, 2018 at C.V.R.H. Jim is survived by his brother Stuart (Shirley), wife Barbara, daughter Lisa, son Jamie, nieces, nephews, grandchildren and great grandchildren. His favorite niece, Kathleen, kept him looking like the gentleman he was, even when there was nothing left to trim. Jim was so proud of this Lodges, Past Mater St. John's, Past Worthy Patron Sharon #4 Eastern Star, Scottish Rite, Royal Arch and Nanaimo Shiners Club. Jim served three years in the Canadian Navy. He worked as a longshoreman for 38 years. He was a very kind man who would help anyone. Thank you to Dr. T. Morris for keeping Jim with us longer than ever was expected and to all the staff at CVRH. Jim's ashes will be scattered in the Elk Valley area where he spent his summers fishing.

CHESTER, J.P., LS.RP, RCN - date of passing unknown

HMCS JONQUIERE - Served in Jonquiere 1954-1956 as LS.RP

WITT, Eugene Rodger, P1RP, RCN - Born 08 Jan 1934 Died 09 Sep 2017

HMCS CEDARWOOD, HMCS ONTARIO, HMCS MARGAREE, HMCS JAMES BAY, HMCS ANTIGONISH, HMCS JONQUIERE, HMCS CHAUDIERE, HMCS MIRAMICHI, HMCS ST CROIX, HMCS SASKATCHEWAN, HMCS YUKON, HMCS MACKENZIE

CASEY, William Joy, LCdr, RCN(R) - Died 20 Jul 1993, Winnipeg, MB

DONNELLY, Michael (Mickey), Leading Sick Berth Attendant, V45011, RCNVR - Born: 01 Dec 1911, passed away In Calgary, AB, 03 Aug 1995 due to cancer. His final resting place is Queens Park Cemetery, Calgary Alberta.

Headstone for Michael Donnelly

HMCS SNOWBERRY - Served in Snowberry in 1945 as a L/SBA, RCNVR

VERGE, Morris Murray - 95 of Halifax. With broken hearts we announce the passing of our beloved father in Camp Hill Veterans Memorial Building on Monday, July 23. He was born in Halifax to Frederick and Florence Verge. He is survived by his three children; Sharon, Gwen (Graham) and Michael (Doris), five grandchildren; Melanie, Jeffrey, Gabrielle, Tanya, Kevin and nine great grandsons. He was predeceased by his beloved wife Phyllis in 2002. Morris loved his family and friends dearly and lived life to the fullest. Dad loved to socialize! He could talk to anyone and make friends anywhere. He was a wonderful dancer, and the ladies would line up for their turn on the floor. If there was music, he was dancing. Dad also loved to walk and spent many hours "on the road". Until a few years ago, he was walking to the grocery store to check out the daily specials. Dad worked hard all his life to provide for his family, working full time at the DND fire department and taking on extra work in his time off. He was a man ahead of his time, as he knew how to cook and do dishes, vacuum and other household chores. He also did the household grocery shopping; he figured he could find the bargains and save money! He was proud of his service in the Merchant Navy and the Royal Canadian Navy in WWII and spoke of his experiences often. He spent most of his time on the corvettes and told of being sent 'up top' to chip the ice off of the ship so it wouldn't capsize. At the end of the war, he returned to Halifax and worked at a number of jobs until securing a job at DND Halifax as a firefighter. He retired in 1979, and enjoyed every minute of his well earned retirement. Mom and Dad spent a lot of time at their second home in Stillwater, enjoying the company of family and friends. The house was always filled with people, music, fun and laughter. We have many wonderful memories of times spent there. Dad attended the Remembrance Day ceremonies at the Grand Parade in Halifax for many years, no matter the weather! When he moved to Northwood, he was so pleased to have been asked to raise the flag on Canada Day, which he did proudly. Everyone there knew him and would stop to speak or wave hello; you would often find him and his companion Joan sitting in the cabana socializing. He was a true gentleman until the end. The family would like to thank the staff of V3West Cedar Crest for their excellent care of Dad over the past 4 months. In lieu of flowers, donations to the Salvation Army would be appreciated. Visitation Saturday July 28 form 2 – 3pm with service to follow at 3:00pm at JA Snow Funeral Home.

SAVARD, Claude, P1NS, C.A.F. - Au centre hospitalier de l'Enfant-Jésus, le 6 janvier 2004, à l'âge de 58 ans, est décédé monsieur Claude Savard, retraité des Forces Armées Canadiennes, époux de dame Gwendolyn Lynds. Il demeurait à Québec (secteur Les Saules). Selon ses volontés, il a été confié à la maison funéraire Lépine Cloutier Ltée. Le service religieux sera célébré le samedi 10 janvier 2004, à 13h, en l'église St-Charles de Limoilou, 500, 8ième Avenue, Québec et de là au cimetière Saint-Charles. La famille recevra les condoléances à l'église, une heure avant la cérémonie. Il laisse dans le deuil, outre son épouse, ses enfants, Martin (Ninon Côté) et Steve (Sophie Boivin); ses petits-enfants, Devon et Megan; ses frères, Guy, René (Gisèle Guay) et André (Johanne Dallaire); son beau-frère et sa belle-soeur Lillian (Steve Cook) ainsi que plusieurs neveux, nièces, parents et ami(e)s. Un remerciement au personnel du CLSC Haute-Rivière et de l'Hôpital de l'Enfant-Jésus, 5e étage, ainsi que la Maison Michel-Sarrazin pour leur dévouement et les bons soins prodigués. Vos témoignages de sympathie peuvent se traduire par un don à la Maison Michel-Sarrazin, 2101, chemin St-Louis, Sillery (Québec) G1T 1P5, téléphone: 418-688-0878 et/ou à la Société Canadienne du cancer, 1040 av. Belvédère, bureau 214, Sillery (Québec) G1S 3G3, téléphone: 418-683-8666. La direction des funérailles a été confiée à la maison funéraire Lépine Cloutier Ltée 9255, boulevard l'Ormière, Neufchâtel.

AIRD, Warren Alexander, CPO - Bacardi stock took a dive this week on the morning of Wednesday, July 25, 2018 when Chief Petty Officer Warren Alexander Aird passed after an epic battle with the big C. Stubborn to the end, he was cranky, impatient, funny, charismatic, charming, kind, charitable, and a great storyteller sharing tales of a wild youth, his dedicated Naval service or just some random hilarious moment he caught in life. He loved his family - enjoyed a good debate, movie or just sitting around a fire enjoying a glass of rum. For a guy who used the phrase "People are a pain in the ass" a lot, he had really good friends, close family ties and was deeply loved. We'll feel the loss for some time. Warren was born in St. Catharine's, Ont., but landed in Nova Scotia to meet the love of his life, Maggie, making this place his home until the end. Predeceased by wife, Marguerite "Maggie" Aird, he is survived by sister, Joy Oneschuck; brother, Gary Aird; loving daughters, Trudy Aird-Wentzel and Kimmer Aird; granddaughters, Cejay and Jordin Wentzel and great- grandchildren, Danea and Daevon Wentzel. Cheers to you, Sir - it's "Bacardi Time". You will be missed and truly remembered. There will be no funeral service held as per his request. A gathering of friends and family to be held in the Royal Canadian Legion, Centennial Branch 160, 703 Main St., Dartmouth, Friday, August 3rd, from 2-4 p.m. A very special thanks to Arthur Canning, Loreen Legg and Otto Graham for helping us with Dad when we needed it. Donations in memory may be made to charity of choice.

HMCS HURON - Served in Huron 1973-1974

MacNABB, Bruce William, RCN - 88 of River John, passed away July 25, 2018 in Lillian Fraser Memorial Hospital, Tatamagouche. Born in Pictou, he was the son of the late Fred G. and Violette B. (Simm) MacNabb. Bruce had a twenty-five-year career with the Royal Canadian Navy as part of the maintenance crew for the Sea King helicopters. His training took him to Scotland where he spent two years and that experience brought out the desire to travel which he and Audrey both liked to do and he especially enjoyed seeing the western United States. He had many interests including, playing recreational hockey, boxing, music, flower gardening and loved animals, especially dogs. Surviving are, his children, Donna, Debra, Darlene and Douglas; grandchildren, Paul, Mary Beth, Brad, Berin, Matthew, Amanda, Heather and Alexander; several great grandchildren; sisters, Emily and Doris. Besides his parents, he was predeceased by his wife, the former Audrey McLean; brother, Wallace. Cremation has taken place. as with Bruce's wishes, his ashes will be scattered as part of the annual Navy burials at sea. Memorial donations to the Canadian Cancer Society would be appreciated. Arrangements have been entrusted to Coulter's Funeral Home, Tatamagouche.

ROBINSON, John Douglas, CPO ERA, V36964, RCNVR - Born 1916 Died 1997

HMCS OAKVILLE - Served in Oakville in 1943

GARRINGTON, Frederich George, RCN - Born 1901 in the UK. Died Mar/Apr 1979, Ladysmith, BC

GOODMAN, Art, P1RG, 21505-E, RCN - of Pat Bay, BC, died 09 May 1978.

GREIG, William Irwin, CPO, RCN (15 Apr 1908 - 15 May 1984) - At the memorial Pavilion, Royal Jubilee Hospital, Victoria, BC, on Monday, May 14, 1984, Mr. William Irwin Greig, aged 76 years, born in Chemainus, BC. He is survived by his loving wife, Ivy: sons, Gordon, John and Irwin and his wife Gail; daughter, Margaret and son-in-law, Ron Minnis, all of Victoria, BC. Mr. Greig was a long-service member of the Royal Canadian Navy. Memorial service in the Sands Funeral Chapel of Heather, 317 Goldstream Ave, Colwood, BC, on Thursday, May 17, at 1:00 p.m. Rev J.G. Titus officiating. Cremation. Flowers gratefully declined.

GRIFFITHS, Charles, RN, RCN (served RN 1913-1923, RCN - 10 Sep 1939 - Jul 1945) (04 May 1898 - 31 Dec 1984) - Born in Thames Ditton, Surrey, England, Charles passed away in Victoria, BC on December 31, 1984, aged 86 years. He leaves a sister Mrs. Grace Coles of Kent, England. He served overseas in the First World War with the Royal Navy from 1913 - 1923 and was in the Battle of Jutland. In the Second World War he served with the RCN fro September 1939 to Jul 1945. He was a member of Trafalgar Branch No. 42, RCL and the Chiefs' and Petty Officers' Association. Funeral service in McCall Bros. Floral Chapel, on Friday, January 4 at 2:00 p.m. Interment at the Veterans' Cemetery.

GOLEBIOWSKI, Frank William - At the Royal Jubilee Hospital on March 26, 1985, Mr. Frank William Golebiowski, age 58 years, born in Winnipeg, and a long-time resident of Victoria, BC. He leaves his wife, Edith (Shirley) Golebioski; son, Robert Glen and Richard Daniel; daughter, Darlene; three grandchildren, Christie, Tammy and Michelle; his mother, Anna, all in Winnipeg, Manitoba; brother, Anthony Golab, U.S.A.; sister, Michallian Gault, Toronto, Ontario; and many friends in Victoria, BC. Visitation in the Sands Mortuary Limited, 1803 Quadra Street, Victoria, BC, on Sunday, March 31, 6:00 to 8:00 p.m. Funeral service at the Mustard Seed Street Church, 550 Pandora Ave on Monday, April 1, at 3:00 p.m. Rev. Gipp Forster officiating. Cremation to follow in Winnipeg, Manitoba and interment in the family plot. Flowers gratefully declined. Family have requested that donations be sent to the Mustard Seed, 550 Pandora Ave, Victoria, BC.

O'HARA, Morris Osborne, Capt, Merchant Marine - Born: 25 Jul 1893, Isaac's Harbour, Guysborough Co., NS. Died June 1965, Halifax, NS. Captain Morris O'Hara, 72, wartime commander of the first Canadian hospital ship, the Lady Nelson, died yesterday in Camp Hill Hospital, Halifax, after a long illness. The Isaac's Harbor native was a fourth generation member of a family of skippers, and began his sea career as a youth on sailing ships along the Nova Scotia coast. He was the son of the late Captain and Mrs. John O'Hara. His brothers were sea captains and his grandfathers and great-grandfathers were deep-sea skippers. The distinguished captain sailed the seas for more than 43 years. One of his great-grandfathers was with Nelson at Trafalgar and was also aboard the ship that carried Napoleon to exile. His great-grandfather sailed from his home in Ireland, bringing his wife and family to see the new world in a 60-foot schooner he built himself. His grandmother was born on Sable Island, and was a daughter of on of the first governors of the "Graveyard of the Atlantic." Surviving are his wife Leona; a stepson, Major Lewis Demore, Halifax, and a sister, Alice (Mrs. M. Uloth), Montreal. He was predeceased by four brothers, Marshall, Ernest, John and Clarence, all sea captains; and three sisters, Effie, Nora and Mary. His body is at Cruikshanks Funeral Home, Robie Street. A funeral service will be held there Friday at 3 p.m. with Rev. Gerad Steeves officiating. Burial will be in Camp Hill cemetery.

During World War One, Morris O'Hara served in the RNCVR.

Article on the death of Capt Morris O'Hara Registration of birth for Morris O'Hara

The Life and Times of Captain Morris O'Hara (Isaacs Harbour, NS), Master of Lady Nelson during the Second World War by Gerry (GD) Madigan, CD, MSc, MA

Hospital Ship LADY NELSON - Commanding Officer / Ship's Master

POST, Beverley Charles, CD, CPO1, RCN(R) - WWII Veteran. Peacefully at his residence in Waterloo, Ontario on Saturday, July 14, 2018 at the age of 92 years. Beloved husband of Betty for 68 years. Loving father of Donna (Scott) Houghton, and David (the late Ruta) Post. Cherished Grandpa of David, Nadine, and Sarah. Predeceased by his siblings Warren, Willard and Doreen. Bev served with the Royal Canadian Air Force and Canadian Army. He retired from active service in 1946 and joined the Royal Canadian Naval Reserve (1950-1977). Chief Petty Officer Post was a long-standing fixture at HMCS Carleton, Dows Lake, Ottawa, where the "Bev Post Shield" is awarded annually in his honour. He was President of the Chief and Petty Officer's Mess (1971-1974), and a member of the Royal Canadian Legion #593 for over 40 years. Bev began his 46-year civilian career with CP Rail converting steam engines to diesel, but spent the last 31 years of his working life as a Fuels Research Technologist with the Federal Department of Energy Mines and Resources where he was also President of the Union Local 70083 (UEMRE). He developed and tested prototype furnaces, burners, nozzles, and fuel slurries to obtain high efficiency (clean burning) combustion and has his name on several patents. An avid Ottawa Rough Riders fan and season ticket holder for four decades, he also acted as trainer and later Vice-President and President of the Nepean Rams Football Club (1970s). During his holidays he worked at the DCRA Commonwealth Military and Civilian Target Shooting Championships (1960s and 70s). Later in life, Bev fulfilled a life-long dream by purchasing a 28-foot Tanzer and joining the Nepean Sailing Club. Bev was a gentle and fun-loving soul with a kind heart. His family, friends, and neighbours in Ottawa, Waterloo and Florida will miss him dearly. He is sailing now on fair seas, the wind at his back and a smile on his face. Thank you to Dr. Michael Lee-Poy, and the Nursing and PSW staff at The Village of University Gates, Waterloo, for their compassionate and loving care. Friends may pay their respects at Capital Funeral Home & Cemetery 3700 Prince of Wales Dr., Ottawa 613-692-1211 on Friday, August 3, 2018 from 10:00 a.m. until time of the Royal Canadian Legion and Memorial Service in the Chapel at 11:00 a.m., reception to follow. Private family inurnment. As an expression of sympathy, donations may be made to the Alzheimer Society of Canada (Research) or True Patriot Love.

HMCS CARLETON

GIBSON, Robert B. (Gibby), PO.Ck, RCN - of Maple Ridge, BC. Born 08 Aug 1912. Date of passing unknown.

GARDNER, Arthur, C2ST, RCN - On December 19, 1987, Mr. Arthur Gardner of Kamloops and formerly of Victoria, passed away at the age of 72 years. Mr. Gardner leaves to cherish his memory his loving wife, Isobel, his one son, Douglas (Regina), his two daughters, Linda (John) Holowatiuk, Judy McLachlan, eight grandchildren and one great grandchild. Mr. Gardner served overseas during the Second World War as a Lieutenant in the Canadian Army and in the Navy as a Chief Petty Officer as well as serving in the Korean War for two years. He was a member of the Victoria Masonic Lodge and the Royal Canadian Legion Branch 52. He was always dedicated to his work. Canon Nelson Atkinson conducted a private family service in the Schoening Funeral Chapel, Kamloops, BC on Wednesday, December 23rd at 11 a.m. Cremation followed. If friends desire donations may be made to the Intensive Care Unit of the Royal Inland Hospital, Kamloops, BC.

GLENNIE, John A., PO Writer - Of Kimberley, BC. Born 18 May 1920. Date of passing unknown.

GILL, Leslie Francis, CPO.OA, V50176, RCNVR - On September 22, 1988, at home after a lengthy illness, a native son of Victoria, aged 79. He leaves his loving family, wife Wanda, daughters, Evelyn, and her husband James Hoffman, of Cranbrook; Barbara, and her husband, Robert Waters, of Coquitlam, sons, Michael, and his wife, Moira, Robert and his wife, Susan; all of Victoria, 10 grandchildren, and many nieces and nephews. He served overseas during the Second World War on HMCS St Laurent and HMCS Iroquois as Chief Ordnance Artificer. During that time he was awarded the Distinguished Service Medal (DSM). He was a well-known Victoria locksmith both prior to his wartime service and following his retirement from HMC Dockyard. He was a member of the Chief and Petty Officer's Association and a longtime member and usher of St. Patrick's Church. Prayers will be held Monday, September 25, at 7:30 p.m. Haultain St. Funeral Mass will be celebrated Tuesday, September 27, at 12:10 noon in St Patrick's Church, 2060 Haultain St, with Monsignor Philip Hanley celebrant. Interment to follow at Ross Bay Cemetery.

DSM Citation: GILL, Leslie Francis, Acting Chief Ordnance Artificer (V-50176) - Distinguished Service Medal (DSM) - RCNVR - Awarded as per Canada Gazette of 20 January 1945 and London Gazette of 14 November 1944. Home: Victoria, British Columbia. GILL. Leslie Francis , V - 50176, COA, RCNVR, DSM [20.1.45] "For courage and determination in H.M. Ships Albright, Ashanti, Bellona, Diadem, Mauritius, Onslow, Tartar and Ursa and H.M. Canadian Ships Assiniboine, Haida, Iroquois, Qu'appelle, Restigouche and Skeena , in a series of successful attacks on enemy escorted convoys off the coast of France."

BERGER, Carl Theodore (Ted), PO.HSD - (1923 - 2007) of Quincy, formerly of Somerville, April 2, 2007, beloved husband of the late A. Irene (Donovan) Berger. Devoted father of Theodore Thomas Berger of Palmer, MA and Robert Joseph Berger married to Sara W. (Bickford) Berger of Quincy. Grandfather of Fiona Scanlon Berger and Niamh Donovan Berger of Quincy. Brother of Martha Marie (Berger) Prebble of Canada. Brother of the late Frederick and Alfred Berger. He is also survived by three nieces and a nephew. Memorial Mass, to which relatives and friends are invited, will be celebrated in St. Francis of Assisi Church, South Braintree Square on Wednesday, April 11 at 9 a.m. The Burial will be in Canada. Memorial donations may be sent to the American Diabetes Association, Memorial and Honor Program, POB 1132, Fairfax, VA 22038. Donors are asked to specify that the gift is a memo rial for Carl Berger. Arrangements by the Mortimer N. Peck-Russell Peck Funeral Home, 516 Washington St., Braintree. Published in The Patriot Ledger from Apr. 5 to Apr. 9, 2007

AGOMBAR, Robert Henry, AB, RCNVR (1919-2008) - Bob passed away peacefully surrounded by his family in the Dartmouth General Hospital October 25, 2008. Born in Fort William, Ont. , he was the son of the late Edward George Agombar and Beatrice Marie Vince. Bob enlisted in the Royal Canadian Navy in 1940 and served his country throughout the Second World War, participating in the Battle of the Atlantic. After the war, he married his wife, the former Katherine Maude Day of Dartmouth, where he resided and began his civilian working life. His career path began as an employee of George H. Day Limited, culminating as Superintendent at Steed & Evans Limited. His tenure at Steed & Evans Ltd. included supervising specialized bridge constructions internationally throughout North and South America. Throughout his life, Bob was an avid athlete. Beginning as a Junior Hockey player in Fort William-Port Arthur, his sports participation continued throughout his 90th year as an enthusiastic bowler and horseshoe competitor. Bob was the founder of two long-standing Dartmouth bowling leagues, including the Church of the Holy Spirit League, and the Dartmouth Fire Department Bowling League. Bob joined the Dartmouth Volunteer Fire Department, retiring as the longest standing member, receiving that recognition at Province House by the Premier of Nova Scotia. One of Bob's greatest attributes was his loyalty and giving of his time to his many friends and particularly his family members. Bob is survived by daughter, Nancy Steele (Jim) Dartmouth; son, Ted (Barbara), Bridgetown; grandchildren, Cynthia Steele (Andreane), Jonathan Steele (Susan), Michael Steele (Vanessa), Geoffrey Agombar (Catherine), Timothy Agombar (Shelley), Philip Agombar (Alicia) and Robbie Agombar (Mel); great-grandchildren, Maria Agombar, Katie Steele, James Steele, Shane L'Ecuyer-Steele and Colby Steele; sisters, Bea Sinclair, Florida; Maude Woodgate, Thunder Bay; brother, Frank, Thunder Bay; and special companion Mary Burgwin. Bob was predeceased by his wife, Katherine; brothers, Ted, Art, Bert and Alex (Thunder Bay). Visitation hours 7-9 Tuesday, October 28 at A. L Mattatall Funeral Home, 217 Portland St. , Dartmouth. The funeral service will be held 2:30 p.m. Wednesday, October 29, in the A. L. Mattatall Chapel, Rev. Edwin Ebsary officiating. Donations may be made to The Church of the Holy Spirit Anglican, Dartmouth or Victorian Order of Nurses.

MEIER, Phyllis Elizabeth (neé FRIEND), WRCNS - In loving remembrance of Phyllis Elizabeth (Friend) Meier, a woman of strength and grace whose kindness touched the lives of many. She will be greatly missed by family and friends. She is now reunited with those loved ones who predeceased her: husband William G. Meier III, father William D. Friend, mother Hilda Friend, and brothers William and John Friend. Phyllis proudly served in the Women's Royal Canadian Naval Service from 1943 – 1946, earning a War Service Medal. May she rest in peace. April 17, 1920 – December 23, 2017. Inurnment and Memorial Tea will be held at First Memorial Funeral Services Garden of Memories, 4725 Falaise Drive, Victoria, B.C. on January 11, 2018, 1:00 P.M.

(1) Dinner - date and location unknown (2) RCN Neg # S2930 passed Naval Censor 14 May 1945 (3) RCN Neg # S2927 passed Naval Censor 14 May 1945 (4) RCN Neg # S2929 passed Naval Censor 14 May 19945 (5) RCN Neg # S2931 passed Naval Censor 14 May 1945 (6) Memoriam for Phyllis Meier

The photos (2 - 5) above are from the collection of Elizabeth Meier (neé Friend). There are no names to identify anyone in these photos. If you are able to identify anyone, please send me an EMAIL

DOHAN, John Chester - Age 71, from Dartmouth, passed away peacefully surrounded by his loving family in the VG Site, QEII, on Wednesday, July 25, 2018 following a brief battle with cancer. Born in Toronto, Ont., he was the only son of the late Paul and Lucille (Crozier) Dohan. He was predeceased by his son, Chris. He is survived by his devoted wife of 50 years, Carol; daughter, Susan (Joe) Dohan; grandchildren, Brent and Morgan (Joshua), whom he adored; great-grandchildren, Maya and Isaac, whom he adored even more. John joined the Navy in 1964, where he spent the majority of his 31 years with the Fleet Diving Unit. He saw much of the world with his military career, sailing on the Nipigon, Granby and Cormorant. In 1967 he married his wife Carol in Victoria, B.C., but headed to the East Coast where he settled and raised his family and made so many lasting memories with friends along the way. He enjoyed working but enjoyed retirement even more. He was an avid golfer who teed off first thing every morning at Grandview Golf and Country Club. He finally shot a hole in one on the seventh hole after several years of practice. After his round of golf, he would play pool at the Centennial Legion where he was a devoted member and loved participating in the annual poppy campaign. John was a man of many interests and a man of many talents. He loved woodworking, reading, birdwatching, barbecuing, spending time with his family especially his great-grandchildren, but most of all he loved his Harley Davidson and the rides he shared with his daughter. Our family would like to thank Dr. French, the nurses, care workers, resident doctors and the entire staff of 6A and the ICU at the VG Site who all knew him as the Mayor of 6A, you are all so amazing and Dad loved you all. As per his wishes Dad was cremated under the care of Donald K. Walker Funeral Directors Ltd. A celebration of life service will be held on Friday, August 3rd at 2 p.m. in First Baptist Church, 100 Ochterloney St., Dartmouth, with a reception immediately to follow. Pastor Martin Zwicker will be officiating along with Padre Steven Cochrane. Interment will take place at a later date, as well some of his ashes will be spread at sea. Family flowers only. Donations can be made to The First Baptist Food Bank, PO Box 186, Dartmouth, NS B2Y 3Y3.

DUQUETTE, Gilles, CPO2, RCN - (died 2014)Last week, colleagues, family members, and loved ones were shocked and saddened to hear of the sudden death of CPO2 Gilles Duquette. The 54-year-old Base Accommodations Officer and 29-year member of the Royal Canadian Navy was found dead in his home in Work Point's Married Quarters Jan. 28. While the exact circumstances of CPO2 Duquette's death are under investigation, the Defence Community has come out in support of his wife and two children in their time of need.

"I've put a team in place to provide his family with our full support," says Cdr Wes Golden, Base Administration Officer in a branch-wide email. "They, like many of us, are struggling to make sense of this tragedy. They are in our thoughts and prayers as we mourn his passing with them."

CPO2 Duqeuette served on a multitude of ships including HMC Ships Kootenay, Annapolis, Vancouver, Huron, Calgary, Ottawa, and Winnipeg.

He was also the veteran of two deployments. In 1989 he deployed to Syria on a United Nations' mission and in 2002 deployed on Vancouver to Bahrain as part of Task Force South-West Asia.

Plans are being made to honour his life and achievements.

"He was an exceptional sailor and warrior, and enjoyed a distinguished career in the RCN," said Cdr Golden. "We will, respecting his family's wishes, remember him as the warrior he was. We will miss him dearly."

HMCS HURON, HMCS ANNAPOLIS, HMCS KOOTENAY, HMCS OTTAWA, HMCS VANCOUVER, HMCS WINNIPEG, HMCS CALGARY

GROVES, Jack, P2SM, RCN - Born February 2, 1927, in Calgary, Alberta, Jack passed away in Victoria, BC on January 25, 1989, age 62 years. Survived by loving wife, Becky; son, Larry and wife, Lynn, of Sidney, BC; two daughters, Lynn and husband, Brian Zak, of Mackenzie, BC; Marilyn and husband Edgil Nelson, of Victoria, BC; five grandchildren; mother, Vera Groves, of Calgary, Alberta; brother, Bill Buckley and wife, Barb, of Sooke, BC; sister, Clarice Buckley, of Calgary, Alberta; one nephew; also great nieces and nephews and numerous relatives in Alberta. Served with the Oak Bay Police for 28 years and served with the navy during the Second World War. He was a member of the Chief's and Petty Officer's in Esquimalt, Lt-Governor of Kiwanis, District No. 17, member of Oak Bay Kiwanis and the Royal Canadian Legion, Esquimalt Branch No. 172, and was actively involved with numerous community associations. Funeral Service will be held Monday, January 309, at 1:00 p.m. in McCall Bros. Floral Chapel, with the Rev. Henry Silvester officiating. Cremation to follow at Royal Oak Crematorium. Flowers are gratefully declined and those so wishing may make a donation to the BC Heart Fund, 1008 Blanshard St, Victoria, BC.

GLOVER, William Stenhouse Nisbet - born January 27, 1892 in Hawick Scotland, passed away peacefully at home, age 97, on February 28, 1989 in Victoria, BC. Bill served in the First World War and was a member of the Old Contemptibles. He and his bridge, Mary, immigrated to Canada in 1920. Bell served in the Royal Canadian Navy during the Second World War. He retired from the Government Graving Dock in 1957. Bill was a member of the Chief and Petty Officers Association in Esquimalt and a member of the Royal Canadian Legion, Britannia Branch. He was well known for entertaining with his concertina at many senior citizens functions. He is survived by his daughter, Janet Hill and her husband, Bill of Edmonton, Alberta; three sons, G.D. (Bud) and wife, Jean of Victoria, James and wife, Judy of Ottawa, and Bill and wife, Sharen of Victoria; six grandchildren and eight great-grandchildren. Funeral service will be held Monday, March 6, at 11:00 a.m. from the Chapel of Haywards Thomson & Irving, 1625 Quadra St. Reverend Gilbert Smith officiating. Interment to follow at Hatley Memorial Gardens, Colwood, BC. If desired donations may be made to the Canadian Red Cross or charity of one's choice.

GEORGE, William G.S. (Bill), Lt (S), RCN - passed away peacefully July 7, 1989. Born in Red Deer, Alberta, August 27, 1907; seventh son of Dr. Henry George. Survived by his loving family; wife, Pearl; sons, Norman and wife Shirley, W. Michael and wife Alice; five grandchildren and three great-grandchildren; three sisters, Vivian Gray, Yule George, both of Victoria, Nettie Parker of Red Deer, Alberta. Also survived by many nieces, nephews and friends. Bill served as a mascot for the 12th CMR in Red Deer, Alberta. Served in the Canadian Army for 3 1/2 years prior to joining the RCNVR (overseas), October 30, 1930 to December 4, 1946, and the RCN, December 5, 1946 to August 27, 2957. He was a member of the RCN Benevolent Association serving as secretary, director and advisor; a lifetime member of the Royal Canadian Naval Association the HMCS Naden, HMCS Uganda Veterans Association, Chief and Petty Officers' Association. Bill was a member of the Royal Canadian Legion Trafalgar Branch #42 for 41 years. He was involved with the Rainbow Sea Cadets - Navy League Canada for many years. A memorial service will be held Monday, July 10, at 4:00 p.m. in the Chapel of the First Memorial Funeral Services, 4725 Falaise Dr., Victoria, BC. Flowers gratefully declined. Donations to the Canadian Navy League appreciated.

GREAVES, John Harold, PO Tel - beloved husband of Bette. Native son, born May 16, 1918, slipped away at Glengarry Hospital on October 14, 1989. He is survived by his daughters and sons-in-law, Elaine and Barry Daniel, Janet and Andrew Mitchell; son and daughter-in-law, Richard and Barbara; seven grandchildren; and sister, Helen Bray. Mr. Greaves served in the Navy from 1939-1945. In October 1945 he started Greaves Moving and Storage. For several years he was a member of the North American Van Lines Agency Council representing BC and the Yukon. He was Past Master of Sidney Lodge No. 43 A.F. & A.M. as well as Past District Deputy Grand Master - District No. 1; a member of Gizeh Temple; Victoria Shrine Club; and President of the Shrine Band, Victoria Section. Service of remembrance will be held on Thursday, October 19 at 1:00 p.m. at Sands Funeral Chapels, 1803 Quadra St., Victoria, BC, with Ven. W.E. Greehaigh officiating. Cremation. Flowers are gratefully declined. If so desired, donations may be made to the Victoria Shire Club, C/O Don Corbett, Box 5369 Station B., Victoria, BC.

GRAHAM, Ray J., C2RP, RCN - of Victoria, BC. Born 23 Aug 1923. Died 18 Jan 1990.

GARDINER, James George - born November 22, 1926 in Perth, Ontario, passed away at Victoria General Hospital on September 2, 1991. He is survived by his wife, Hilkka; brother, Kenneth; sisters, Edith, Jean and Betty; and numerous other family members. Mr. Gardiner served proudly in the Canadian navy for 25 years. Friends wishing to pay their respects may do so at a visitation on Thursday, September 5, from 6:00-8:00 P.M. at Sands Funeral Chapel, 317 Goldstream Ave., Colwood. A funeral service will be held on Friday, September 6, at 1:00 P.M. at Sands Funeral Chapel, Colwood. Interment will follow in Hatley Memorial Gardens, Colwood.

GRANTHAM, William H. (Bill), C2SG, RCN - of Victoria, BC. Born 08 Oct 1920. Died 29 Aug 1991.

GILSON, Percy Ray, CPO, 15826-H, RCN. - passed away at home after a lengthy illness on October 14, 1991. Rocky leaves behind his loving family; wife, Ruth; sons, Randy and Wade; daughters-in-law, Evelyn; grandsons, Gareth and Adam and brothers, Bob, of Barrie, Ontario. Rocky was a member of the Royal Canadian Legion, Esquimalt Branch No. 172, and a Life Member of the Chief and Petty Officers' Mess in Esquimalt. There will be no service by request. Donations may be made in Rocky's name to the Society for Prevention of Cruelty to Animals, 3150 Napier Lane, Victoria, BC.

GOWANS, William Kitchener (Bill), Lt (L/Wt), RCNVR (served 02 Nov 1939 - Aug 1945) - beloved husband of Ruth Isabel (Paton) Gowans of 421-7th Ave., Kimberley, BC passed away suddenly at the Kimberly & District Hospital on Friday, November 8th, 1991 at the age of 76 years. William was born in Grand Forks, BC on March 29th, 1915. He graduated in 1947 with honors from the Tristate Engineering College, Angola, Indiana in Radio Engineering, Specializing in Industrial Electronics. He graduated from Royal Roads Naval Academy, Esquimalt, B.C. and served a a Lieutenant in the Royal Canadian Navy for 6 years, as a Communications officer, also serving nine years as an Engineer in the Royal Canadian Army in the Trail Reserve, Corps of Engineers, Trail, BC He joined Cominco in 1947 in Trail, working in Instrumentation Engineering for Eleven years, Training Instrument Mechanics. He spent five years in research in solid state semi conductors. He transferred to Kimberley in 1963 as Automation Engineer of the Sullivan Concentrator. He was employed by Cominco for about 35 years, as a Development Engineer. William was a life member of the Professional Engineers of BC and a life member of the Professional Engineers of BC and a life member of the Engineering Institute of Canada. He was also a member of the Rotary and the Royal Canadian Legion. He had been a ham radio operator since the Second World War. William was very active in Church affairs most of his married life. A tour of the Holy Land in 1978 was a personal highlight for William, he had always had a thirst for a pursuit of knowledge in a number of fields. Besides his loving wife Ruth, William leaves to mourn a son James and daughter in law Kathleen, of Saskatoon, Sask.; Two daughters Linda and son in law Stephen Crane of Ladysmith, BC and Maureen and son in law Leif Bjorseth of White Rock, BC. Seven grandchildren: William, Maura and Sarah Gowans of Saskatoon, Sask., Cailie and Briony Crane of Ladysmith, BC and Caitlin and Michaela Bjorseth of White Rock, BC, one brother Mowat Gowans of Kamloops, BC; two sisters Betsy McKernan and husband Reg of Vancouver, BC nad Helen Pereira of Cleveland, Ohio. Also surviving are two sisters in law, Mary McAstocker of Salt Spring Island, BC and Mary Gowans of Vancouver. Two brothers in law: A.R. Pollard of Kelowna, and Judge W.D. Ferry of North Vancouver, and several nieces and nephews. William was predeceased by two brothers, Leo and John and two sisters, Catherine and Geraldine. A funeral service will be held on Wednesday, November 13th, 1991 at 2:00 p.m. from the Saint Andrews Presbyterian Church, Kimberley, with Rev. Ed Millin, officiating. Interment will follow in the Kimberly Cemetery. Visiting hours at the McPherson Funeral Service Cranbrook, on Tuesday evening, November 12th 1991 from 7:00 to 9:00 P.M. Those wishing to remember Mr. William Gowans, may so so by donations to the charity of the donor's choice or the Kimberley Saint Andrews Presbyterian Church Building Fun or Mission Fund, 97 Boundary St, Kimberley, BC.

JOHNSON, James Harold, Cdr (E), RCN - Born 08 May 1921, Millport, Scotland. Died 12 May 1961, Canada.

WALTON, William James (Wally), Cdr, RCN - Born 05 May 1925, Toronto, ON. Died 19 Mar 1996, Halifax, NS.

HMCS MAGNIFICENT - Appointed to Magnificent 20 May 1948 as Lt (P), RCN, 803 SQN

HMCS ST LAURENT - 8th Commanding Officer

BOYLE, Douglas Seaman (Bugsy), CMM. M.I.D. CMStLJ., Vice Admiral, RCN / C.A.F. - Born 29 Nov 1923, Revelstoke, BC. Died 23 Jul 2001, Ottawa, ON.

Dad's Story - written by his eldest daughter Elizabeth with input from his other four daughters, Isabel, Heather, Margaret and Patricia.

Our father, Douglas Seaman Boyle, was born November 29, 1923 in the landlocked Rocky Mountain town of Revelstoke, British Columbia. His middle name, prophetic as it turned out to be, was his mother's family name. Susan Ann Dorothy and Allan Douglas Boyle, his parents, had immigrated to Canada from England and settled in Revelstoke just after the First World War. His older sister, Irene, and his parents seemed to have doted on bright young Doug, who before he was 12 years old had acquired a passion for the sea from reading. Admiral Nelson was his particular hero. This led him (without his parents' knowledge) to write off to the fledgling Canadian Navy to enquire about becoming a sailor. Of course, because of his age, his parents were notified and reluctantly accepted his dream of a career in the Navy. But they insisted he qualify for officer's training, at that time only available in England. His Revelstoke high school teachers helped him in the challenge to qualify for an officer's training preparatory school, HMS Conway, based in the bay off north Wales and Liverpool. In 1939, despite the Great Depression, his family managed to send him off to begin his naval training at the age of 15. At HMS Conway, he told me, he was so determined to succeed and so aware of his family's sacrifice, that he spent too much of his time studying and preparing for entrance into Dartmouth Naval College and was several times told by teachers and training officers to "leave the books and get out and play sports and socialize!"

Doug enroute to England, 1939

In 1941 he began his training at the Royal Navy's College at Dartmouth and was soon serving as a Midshipman on British ships in the southern area of the North Sea and the English Channel. In 1943 he became a Sub-Lieutenant and in November of that year he was transferred to his first Canadian ship, HMCS Chaudiere and served in the North Sea, off Scapa Flow and in North Atlantic convoys. In 1944, as a Lieutenant, he was "mentioned in dispatches" with the citation "For good service in the destruction of an enemy submarine." This had to do with Dad launching small boats in very rough seas to pick up German survivors. (Interestingly, Dad met one of these survivors years later when he was serving with NATO's Standing Naval Force.) In 1942, the ship he was serving on docked in the Firth of Forth, off Edinburgh, when he had a sudden appendicitis attack and was moved ashore to Bangour Hospital. (Bangour was a psychiatric hospital which was requisitioned by the War Office and became the Scottish Emergency Medical Hospital during WW II.) Completing her training to be a nurse at Bangour was 20 year old Janet Thomson, from the nearby mining town of Bathgate. According to Dad, he fell in love "at first sight" but he always pretended as a family joke that Mum ran after him! After he was released from hospital and returned to his ship, our Grandfather Thomson invited him and other young men serving in the war to his home for Sunday dinner on a regular basis. So Doug's and Jan's relationship blossomed and on April 30, 1943 they were married at St. David's Presbyterian Church in Bathgate, West Lothian. Doug was on convoy duty a year later when his first daughter, Beth, was born in Edinburgh and by the end of 1944 Janet and 6-month-old Beth had been sent safely to Canada and the Boyle family in Revelstoke.

At the end of the War, Doug studied navigation on HMS Dryad and served as Navigating Officer on HMCS Ontario in the Pacific from 1947-48. By 1951 he was promoted to Lieutenant-Commander and served as Navigating, Training and Operations Officer on the aircraft carrier HMCS Magnificent until 1952. After two years in England (1952-54) as Liaison Officer with the Canadian Staff in London and completing the Royal Naval Staff course at Greenwich, he was promoted to Commander and returned to Ottawa as Deputy Director Naval Training.

Between 1947 and 1959 four more daughters were born and Jan moved house and family to England and back and forth across Canada as Doug's career dictated.

The years 1957 to 1964 saw him back at sea, based in Esquimalt, B.C., where he commanded HMCS Athabaskan and HMCS Saguenay before being promoted to Captain and taking command of the seven ships of the Fourth Canadian Escort Squadron and Naval Junior Officer Training Afloat. Then it was back to headquarters in Ottawa as Director Senior Naval Appointments and Assistant to the Senior Naval Advisor to the Minister of Defence. This was followed in 1966 with promotion to Commodore and appointment as Director General Postings and Careers. It was during this period that he was very much embroiled in the implementation of the 1964 White Paper which had set in motion the unification of the three branches of the Canadian Armed Forces. It was always my understanding that Dad actually saw merit in the theory of unification, particularly in a period of limited financial resources for DND, though he was often frustrated by some of the actual implementation decisions, such as the creation of 'the green uniform' and the adoption of Army rank titles, seeing such relatively minor moves as destructive to the morale of the officers and men serving in all branches of the Forces. But, for a while, Dad was a Brigadier-General instead of a Commodore!

In 1969 it was back to England and the Imperial Defense College until1970 when he became the first Canadian to command NATO's Standing Naval Force Atlantic. This was to be his last sea command. Back in DND Headquarters in Ottawa, in 1971-72 he was appointed Director General Personnel Requirements and Policy. Following his promotion to Rear Admiral in 1972, he became Chief of Personnel of Canadian Armed Forces, responsible for all matters relating to Military and Civilian members of the Defense Department. During this time of military spending cutbacks Dad gained a reputation for speaking his mind. At the same time that he was using his best judgment to make the required changes to military personnel, he did not hold back his criticism of political priorities concerning the Canadian Forces.

In 1973 he was appointed Commander of Maritime Command in Halifax - out of Ottawa, back on a seacoast. He entered the Command on a mission to effect change. Under his leadership the Command came to life. He quickly pulled together a team to help him develop a strategic plan for the future of military operations in Canada. This included an unprecedented re-organization of the Command structure, laying the groundwork for a new air and ship program, and both east and west coast dockyard redevelopment plans to support the future of this new military operation. As the plan developed Dad became more and more vocal concerning military needs in Canada and more and more critical about the lack of political commitment. Though his outspokenness caused embarrassment in Ottawa, he was respected for his commitment to the cause and the logical expression of his ideas. Completing the Royal Naval Staff course at Greenwich, he was promoted to Commander and returned to Ottawa as Deputy Director Naval Training.

In 1975 he was promoted to Vice Admiral and awarded a CMM (Commander of Military Merit). In 1977 he was appointed a Member of the Hospitaler of St. Lazarus of Jerusalem. In addition to these honours our family preserves the 10 military medals he earned throughout his long naval career.

He was a man of great passion and commitment not only in his career, but also in his family. These characteristics live on in our memories.

HMS DIOMEDE

HMS WOLSEY

HMCS IROQUOIS - Served in Iroquois during the Second World War

HMCS ONTARIO - Served in Ontario as Direction Officer in 1947. Drafted to Ontario 04 May 1951 as Lt (ND), RCN

HMCS MAGNIFICENT - Served in Magnificent in 1952 as LCdr, RCN, NAVO

HMCS ATHABASKAN - 13th Commanding Officer

HMCS SAGUENAY - 3rd Commanding Officer

COMMANDER 4TH CANADIAN ESCORT SQN

FRASER, Earl, OS, 5785-H, RCN - Died 2002. Earl Fraser was injured when HMCS Micmac collided with SS Yarmouth County on 16 Jul 1947

LEGAULT, Edgar O., AB, 5013-H, RCN - Died 1997. Edgar Legault was injured when HMCS Micmac collided with SS Yarmouth County on 16 Jul 1947

REID, W., AB, 5057-H, RCN - Died 2008. AB Reid was injured when HMCS Micmac collided with SS Yarmouth County on 16 Jul 1947

SHERRED, Ross Edward, LS.AA, 6552-H, RCN (1929-2013) - With dignity, strength and courage on Thursday, December 12, 2013 at the Brantford General Hospital in his 85th year. Predeceased by his wife Laurine (2012) and siblings Samuel, Robert, Frank, Alfred, Lillian. Loving father to Brenda, Glenn, Cathy Wallace and her husband Jamie. Special Grampa to 7 grandchildren: Kevin, Jason, Amanda (Kevin), Aimee (Kevin), Joshua, Jordan, Caitlin and 6 great-grandchildren: Zachary, Brandon, Ethan, Taylor, Lillie, Olive. Ross was a retired welder, where he worked for Keeprite, retiring in 1990. He served his country as a Naval gunner during the Korean war; was a member of the Royal Canadian Legion, South Brant Branch, 463; was a member of the Korean Veterans Association; was a volunteer at the Canadian Military Heritage Museum; was an avid golfer, hunter and fisherman; was a devoted fan of the Montreal Canadians. The family will receive friends at the McCLEISTER FUNERAL HOME, 495 Park Road North on Monday, December 16, 2013 from 2:00 – 4:00 & 7:00 – 9:00 p.m. Funeral Service Celebrating Ross's Life will be held in the Chapel on Tuesday at 11:00 a.m. Interment at Mt. Hope Cemetery. Memorial donations to the Alzheimer Society of Brant or the Brantford General Hospital Palliative Care Unit gratefully appreciated by the family.

When Ross was an Ordinary Seaman onboard HMCS Micmac, he was injured when she collided with SS Yarmouth County on 16 Jul 1947.

ANCELET, Ed - (29 Jan 1941 - 17 Jul 2018) - Husband, father, papa, and friend passed away peacefully at Victoria Hospice, after a hard fought battle with cancer. He is survived by his loving wife Joyce, his three children Glenn (Jennifer), Brad (Shanie), and Heather (Ian), and the loves of his life, his grandchildren, Lucian, Liam, Marin, and Owen. Ed spent his entire career taking care of others before himself. His career began as a Navy medic, but spent most of it as an offshore medic working in the Arctic, and as a registered paramedic for the City of Calgary and the Town of Cochrane, Alberta. Ed was an avid fisherman and took great pride in teaching his sons his passion. He loved woodworking, and spent hours in his shop starting many projects, and occasionally finishing them. He was always "fixing" things in his shop and around the house, and it almost always involved duct tape. Ed will be missed by all those whose lives he touched. He had a special place in his heart for all staff and volunteers at Victoria Hospice. Our family will be eternally grateful for the love and support we all received during this very difficult time. Ed made it very clear to many, that he did not want a funeral, and if we try, he won't come. Therefore, there will be no service at this time. He definitely had a unique sense of humor right to the last days. (Victoria Times Colonist 02 Aug 2018)

BATES, Walter Harold, CPO.Ck, RCN / C.A.F. (07 Aug 1928 - 26 Jul 2018) - It is with heavy hearts that we announce the passing of a loving husband, father, grandfather and uncle. Wally was born in Winnipeg to Maggie and Tom Bates, he leaves behind his son Tom and grandson William. Wally is predeceased by his loving wife Joyce with whom he shared 62 years of marriage, his sons Michael and Ted, and his 6 brothers and 3 sisters. Wally was proud of his service in the Royal Canadian Navy which he retired from at the rank of Master Warrant Officer in 1971. After his time in the service, Wally along with Joyce started a successful catering business which provided food services to various Armed Forces Bases. Wally had a full life and after retirement he enjoyed traveling with his wife to thoroughbred race tracks across North America. He will be sadly missed by family and friends. Special thanks to Dr. Chow and to the many doctors and nurses over the years. A celebration of his life will be at First Memorial, 4725 Falaise Drive on Saturday, August 11, 2018 at 10AM. (Victoria Times Colonist 03 Aug 2018)

BOIDA, Boris I. (24 Sep 1936 - 14 Jul 2018) - Boris Boida passed away peacefully on July 1. He leaves his wife Valentine, son Andrew (Lisa), Grandchildren Jenna and Evan, Sister Sandra (Danny) and nephews and niece. Boris enjoyed 16 years of retirement following a 30+ year career in the cable industry. Boris was also an accomplished Barber and Navy Vet. Boris gave back to the community as a Kinsmen, Hockey and Baseball coach and was a member of the Royal Canadian Legion. His leisure's were fishing, gardening, and fantasy hockey. He will be greatly missed by his family, friends and cat. No service by request (Tri-City News 01 Aug 2018)

PETERS, Barry G. - After a long and adventurous 95 year journey, Barry passed away peacefully on Thursday, July 26, 2018. Barry was born on June 24, 1923 in New Westminster, BC to Earl and Marie Peters. He served in the Royal Canadian Navy for 5 years during World War II. Barry graduated from UBC in 1948. He met his wife of 69 years Julia at a dance in Kamloops and married her on November 11, 1949. Barry worked 30 years as a Shell Oil agent. He was a 60 year member of the Masons and was a Past Master Mason as well as a Past Grand Patron of the Order of the Eastern Star. Barry is the last surviving investor in Todd Mountain, today's Sun Peaks. He is survived by his loving wife Julia, sons Jon (Ginny) Peters of Kamloops, daughters Gail (Darryl) Gunn of Calgary and Claire Peters of Kamloops, grandchildren Kristin (Caleb) Myram of Medicine Hat, AB Barry James (Megan) Peters of Kelowna and Alexandra, Georgia and Cameron Gunn, great-grandchild Aphten Myram of Medicine Hat, AB and two more on the way. Barry was predeceased by his parents Earl and Marie, his son Wesley Peters on January 28, 2016 and his brother and sister-in-law Bob and Hazel Brandt. The family would like to extend their appreciation and heartfelt thank you's to the caring staff and doctors at both Pine Grove Care Centre and the Royal Inland Hospital. There will be no service by request. (Kamloops This Week 31 Jul 2018)

COTTRELL, Thomas Manley, C1SN, RCN - 85 years old, passed away peacefully in his sleep on Monday, July 23, 2018. Thom is predeceased by a brother and a daughter-in-law. He is survived by his wife of 61 years, Barbara Anne Cottrell, RN nee Walton of Victoria BC; five sons and their families, including six grandchildren. Also surviving are four sisters and their families, all from eastern Canada and many amazing life long friends. Thom was born in Haileybury, ON to Evelyn Jesse May Guppy on May 1, 1933. He spent his youth in Temogami, ON where he was greatly influenced by his maternal grandfather, Bill Guppy, king of the woodsmen. He has told us wonderful tales of adventure, and his joy of the outdoors. Thom's youngest dear sister, Julia, has given us more insight from his early years and how the hardships of early northern Ontario shaped him into the incredible, competent, and loving young man who joined Her Majesty's Navy at the age of 19. After experiencing and travelling the world with 35 years of service, Thom retired from the Navy as Chief Petty Officer First Class and settled back to Qualicum Beach, BC where he enjoyed a long, happy retirement; building on his land, gardening, and showing the world to his cherished wife. Thom will always be remembered for his gregarious, humorous nature. He always had a quip and a song for everyone around him. The family would like to acknowledge the care and companionship he received from the wonderful staff and volunteers at Stanford Seniors Village in Parksville, BC. We thank all of these good people from the bottom of our hearts. There will be no service at Dad's request.

HMCS TERRA NOVA - Served in Terra Nova 29 Apr 1973 - 28 Jun 1973 as a PO.SN during Westploy 73.

CARTER, Harry, CD, Lt (N), RCN (05 Jan 1923 - 16 Aug 2012) - was born in London England to Samuel O. Carter and Cecilia E. Carter. He was married to the love of his life, the late Mary Vieth Carter for 63 years. He started work at age 14 in various machine shops. He worked in the munitions industry during the war and joined the Royal Navy in 1942. He was stationed near Dartmouth NS to support the RN as an aircraft fitter. He married Mary on July 14, 1945. They lived in England for a year before coming to Canada. He joined the Canadian Navy in 1947 and retired in 1971 as a Lieutenant (N). He worked as a Technical Advisor in Quality Assurance in Montreal and later in Ottawa until he retired in 1983. Harry and Mary moved to Newboro, Ontario. He had great fun renovating their home. He had time to pursue his hobbies: woodworking, gardening, traveling, and reading. He was elected to the Municipal Council for Newboro. He faithfully took care of his beloved wife through a lengthy illness. Family was important to Harry and he traveled many times to visit his brothers in England and New Zealand. He is survived by his devoted daughters: Mary Ann Varley (Ross), Patricia Turner (John), Norma Wrightly (Bob) and Sarah Hand (Glenn). Also, cherished by his grandchildren and their spouses: Christine, Michael (Jill), Patrick (Stacey), Fred (CJ Murphy), Sarah (Maurice Boire), Jennifer, Janet and Kimberly (Mario Francoeur). Beloved great-grandfather to: Benjamin Varley and Gavin Phillips, Harrison and Samuel Varley, Dennis, Evelyn, and Patricia Turner, and Owen, Daniel and Carter Wrightly, Keelan Wrightly. Fondly remembered by his sisters-in-law, Heather Carter and Leona Carter and family members in England and New Zealand. Predeceased by his wife Mary, his brothers Eric, Denis and Peter Carter, his sisters-in-law, Leila and Vera Carter, and grandson Eric Turner. Our family would like to thank the very professional staff at Alta Vista Manor for the wonderful care that Harry received. Harry was sincerely loved by his family and respected in his community -a gentleman and a gentle man. Friends are invited to visit at the Central Chapel of Hulse, Playfair & McGarry, 315 McLeod Street (at O'Connor), on Monday, August 20th from 7 to 9 p.m. A Funeral Service will be held at St. John the Evangelist Anglican Church (Somerset and Elgin), Tuesday, August 21 at 11 a.m. with reception to follow. Please consider the Ottawa Regional Cancer Foundation, the Alzheimer Society of Ottawa and Renfrew County, or Cystic Fibrosis Canada as a tribute to celebrate Harry's life. (Ottawa Citizen 18 Aug 2012)

SPEARS, Laurie Basil, LCdr, RCN / C.A.F. (28 May 1941 - 10 Apr 2011) - In the wee hours of April 10th, 2011, Laurie slipped the surly bonds of earth. Those of us who knew and loved him were awed and humbled by the courage and selflessness with which he faced his final struggle with a ruthless disease. Laurie was born in Halifax, NS, and is survived by his wife of 50 years, Betty, daughters Lori and Alison, son Jeff (Lon), five grandchildren, seven great grandchildren, and his cherished Sarahkins, who brought so much sunshine with her. He joined the Naval Technical Apprenticeship Program in 1958, retiring 30 years later as a Lieutenant Commander. A second career began when Laurie was appointed Chief of the Metchosin Volunteer Fire Dept., a position he held for over ten years. Out of this grew a love and dedication to the Fire Service that would continue for the rest of his days. His interests were varied among his favourites were hunting, fishing, golf and working with wood. This latter skill he honed to perfection when he built his lovely log home his final project. Upon its completion, Laurie was able to write "The End " to the saga that was his life. The family has been overwhelmed with the many kindnesses shown over the past months, the work parties manned by dear friends and firefighters who made sure Laurie was able to meet his goals with house and farm, the gifts of food and hugs, and so much love. Special thanks to MVFD, Heather, Duff, Bill, Garry and Wayne, to Dr Dan O'Connell, and to Victoria Hospice. There ARE angels among us. The family extends a special invitation to his navy buddies, and to members of the other fire depts. No funeral by request. An Honour Guard will meet Laurie at the Metchosin Fire hall (4440 Happy Valley Road), Saturday, April 16th, 2011, at 1:45pm. Following a Flag Ceremony, there will be a celebration of his life and all are welcome. In lieu of flowers donations may be made to Victoria Hospice. Home is the sailor, home from the sea, and the hunter from the hill. STAND EASY, MY BELOVED (Victoria Times Colonist 13 Apr 2011)

HINCHCLIFFE, Dennis Wayne - 63 formerly of Vancouver. British Columbia died Sunday, November 11, 2004 at his residence in Frederick, Maryland. Born March 22, 1940 in Toronto, Ontario, he was a son of the late Clair and Vivian Black Hinchcliffe. Mr. Hinchcliffe was a veteran with both the Canadian Navy and the U.S. Army. He was an artist with his own studio in Vancouver, British Columbia for over 20 years. His art was his life. Mr. Hinchcliffe was the last surviving member of his immediate family. Surviving are two sons: Dion Patrick Hinchcliffe of Frederick and Sean B. Hinchcliffe of Minneapolis MN; and two grandchildren: Dion Phillip Hinchcliffe of Frederick and Robert Anthony Hinchcliffe of Clinton UT. A wake will be held at a later date at the convenience of the family. For more information, please contact Dion Hinchcliffe at his email address, dion@hinchcliffe.org (Vancouver sun 14 Jan 2004)

FRANCIS, Edward David (Ted), CD, LCdr (P), RCN - Born in Winnipeg, Manitoba, May 29th 1929, died in Victoria, British Columbia, May 1st 2004. Ted was an honorable man who loved a good story and the occasional glass of single malt scotch. A man of great wit, insight, and charm, he rejoiced in his friends and family and was well loved by them in return. As a Naval officer and Aviator in the RCN, Ted's first career demanded the utmost in proficiency, courage, and a steady hand. His second career in the defence industry saw him successfully achieve new heights of accomplishment. Retirement on the West Coast brought well earned time to spend with family and pals. Ted left an example of living life with flair. His wife Paula, children Tony, James and Deborah, grandson Morgan, and daughters-in-law Kelly, Pat and Claudia are still surrounded with his enduring presence and grieve the loss of his warm embrace. A celebration of life memorial service will be held at St Paul's Naval and Garrison Church, Esquimalt on Friday May 7th, 2004 at 1:30 P.M. - reception to follow. Donations to the Kidney Foundation would be appreciated. (Victoria Times Colonist 05 May 2004)

HMCS MALAHAT

HMS CHILDERS

HMS/m TEREDO

HMS RIFLEMAN

HMS CHEQUERS

HMCS SIOUX - Served in Sioux in 1952

HMCS MARGAREE - Served in Margaree in 1963 as XO

CARRAGHER, Francis Edward (Frank), Cook, RCNVR - Peacefully, with family by his side, at the QEH on Monday, June 4, 2012, of Francis "Frank" Edward Carragher of Kelly's Cross, age 86 years. Beloved husband of Lency (nee Monaghan) Carragher. Dear father of John Emmett (deceased); Mary (Cecil) Kelly, AB; Vivian Carragher, ON; Pope (Tracey Evers), Charlottetown; James (Pauline), Cornwall; George (Sonja), Stratford; Raymond (Mary), ON; and daughter-in-law Geri Anne Carragher, Charlottetown. Also survived by 18 grandchildren and his sister Genivieve Keefe. Predeceased by sisters Mildred and Bernadette and brothers Pope A. and Jack. Resting at the Dawson Funeral Home, Crapaud, with visiting hours on Friday, June 8, 2-4 and 7-9 p.m. Funeral service from St. Joseph's Church, Kelly's Cross, Saturday at 10:30 a.m. If so desired, memorial donations may be made to St. Joseph's Cemetery or charity of choice. Interment in St. Joseph's Cemetery. Royal Canadian Legion, Kingston Branch #30 will hold a service of remembrance at the funeral home Friday evening at 6:45.

BEKETOV, Nicholas, LCdr, (SB), RCNVR - was born about 1890 in Kharkov Russia. He was commissioned as a Sub–Lieutenant in the Imperial Russian Navy. As an officer this indicates that he came from a superior social standing in the class–ridden Russia of the Czars. He must have attended a Naval Academy prior to his commissioning. He is noted as having served in both the Atlantic and Pacific stations of the Russian Navy prior to the outbreak of the First World War.

After the First World War he served with the White Russian forces (supporting Alexander Kerensky) in Asiatic Russia and European Russia. He had been appointed as a Lieutenant. In 1917 he was sent from Archangel Russia to New York to pick up some yachts being converted to Armed Yachts for the White Russian naval forces. He was attached to the Cyprus (as Gunnery Officer) being refitted at Robin's Dry Dock in Brooklyn NY. This vessel took convoy duties escorting ships assembling at Sydney NS. The ship sank in Sydney Harbour NS. (At the end of the War he was demobilized.)

I have, so far, been unable to find out many details of Beketov's life. It is thought that he was living in the United States when he basically become a stateless person after the defeat of the White Russian forces at the end of the Russian Revolution. He married Katherine Collison. He was apparently living in Toronto in 1931 when his daughter Barbara Anna Beketov was born. His son Paul was born in Nanaimo BC.

In 1942 he was living in Victoria BC. He was commissioned in the Royal Canadian Naval Volunteer Reserve as a Lieutenant (Temp.) RCNVR. He was appointed as an A/Lieutenant–Commander (SB) (Temp.) RCNVR. He served in HMCS Givenchy on Staff of Staff Officer Intelligence to the Commanding Officer Pacific Coast in 1945. No doubt his experience with Communists during the Russian Revolution (and perhaps afterwards) made him valuable as an Intelligence Officer. (At the end of the War he was demobilized.)

In 1945 he was made a member of the Thermopylae Club, in Victoria BC. He receives attention in both of writer Ursula Jupp's books on the Thermopylae Club and she devotes many pages to summarizing a talk he made on his adventures in the White Russian Navy during the Russian Navy.

He was appointed as the Marine Agent for the Canada Department of Transport, responsible for Northern British Columbia, based in Prince Rupert BC. This was a prestigious and powerful position which made him the manager of lighthouses, ships and personnel of the Department of Transport at a time when such a regional manager held almost dictatorial powers over budgets and policy within their area.

No doubt he was chosen for his leadership and management capabilities. He had a wide range of life experiences coupled with his ship-borne qualifications and experiences. This equipped him to cope with the wide range of issues and problems which faced him from day-to-day. In his book Lights of the Inside Passage light keeper Donald Graham painted a picture of a manager he labelled as the "Admiral" and incorrectly concluded that he actually was an Admiral in the Russian Navy. In other observations in the book he is somewhat dismissive of his abilities, but these may only be the grumblings of staff who are irked by the decisions being made or unaware of political currents driving management decisions. It was not uncommon in those days for regional managers to take on imperious airs or to use bullying tactics to encourage staff to meet their instructions.

Beketov donated several ship models to the collection of the Maritime Museum of British Columbia. He lived in Prince Rupert BC where he worked for the Canada Department of Transport as the Marine Agent. In retirement he lived in Victoria BC where he was a volunteer with Gideon International. He died in Vancouver on April 2nd, 1964. (Credit: MacFarlane, John M. (2012) Nicholas A. Beketov – Russian Naval Officer and Marine Agent. Nauticapedia.ca 2012. http://nauticapedia.ca/Gallery/Beketov_Nicholas.php )

COOK, Richard Albert, Able Seaman, RCNVR - Died: 27 Mar 1989, Sylvan Lake, AB, age 64

Photo of R.A. Cook ashore in what is believed to be Bermuda

Richard Cook's headstone at the Lakeview Cemetery, Sylvan Lake, AB

WAKEFIELD, Raymond Edward St. John, Lt, RCNVR - passed away at the age of 64 in July 1985. After the war, he started a company Wakefield Scientific which sold scientific equipment to the public and private sector. He ran it until very shortly before his death. He had four children: Jocelyn, Charles, Ted, and Jennifer. Lt Wakefield commanded Landing Craft LCI(L) 252 during the D-Day landings at Normandy.

GRIMSDICK, Joan, PO, WRCNS - of Victoria. Born in Winnipeg on the 31st of January, 1920, died on the 22nd of March, 1993. Subsequent to her work with the Government, mainly at Penticton, she had dedicated much time to voluntary work with youth, professional and ex-service organizations. The service will be held at 3:00 p.m., on Monday, March 29, in McCall Bros. Floral Chapel, Vancouver and Johnson Streets, Victoria. Flowers are gratefully declined, tributes, if desired, may be made to the charity of one's choice.

GIRVIN, John Denis (Denny), P1RM, RCN / C.A.F.- peacefully in Victoria General Hospital on May 28th, 1993 at 59 years of age. Born in Calgary, Alberta on September 29th, 1934. Survived by his loving wife Pat, loving children Denise (Scot) Vaillant and Ross (Karen) Girvin; grandchildren Matthew and Simore Vaillant and Tanya Girvin: mother Mrs. Jean Lottersberger, Calgary; sister Jeanne (Ralph) Bunker, Vancouver; niece Leslie (Tom) Bissegger, Toronto; nephew Grant Bunker, Vancouver, cousins Don (Darlene Lumgair, California, Dorothy (Peter) Kennedy, Calgary, and many loving aunts, uncles, cousins and cherished friends. Denny served 22 years in the RCN and 15 years at Dockyard. He was involved in local soccer for 20 years as coach, referee and instructor of referees; performed with Victoria Operatic Society for 20 years and in recent years was a member of the Greater Victoria Police Chorus. Denny was also an avid golfer. Memorial Service to be held Friday, June 4th at 1:30 p.m. at Church of Our Lord, 626 Blanshard St. Victoria, BC. Rev C. Dorrington officiating. In lieu of flowers donations may be made to The Denny Girvin Memorial Fund, c/o 11145 Monroe Dr. Delta, BC to establish a memorial in Denny's name or to the BC Cancer Society.

GORONUK, William Andrew (Bill), CPO, SG, RCN - On April 15, 1994, William Andrew Goronuk, D.C.P.O. passed away suddenly but peacefully at his home in Victoria, BC at the age of 68 years. He will be deeply missed by his loving family: wife, Helen; daughters, Shirley Sican and Sharon Kaiser of Calgary, Alberta and Kim McIsaac of Bruderhelm, Alberta; son, Donold Goronuk of Calgary; six grandchildren, Trevor, Collin, Shannon, Jeremy, Jennifer and Brandon; sister Grace McKeage of North Pender Island, BC. Bill was born in Wayne, Alberta and served in the Royal Canadian Navy for 35 years attaining the rank of Chief Petty Officer. Bill served in the Second World War and in Korea during his service years. After retirement from the Navy, Bill was employed with Pacific Pilotage Authority for 15 years. He was also actively involved and a life member of the Royal Canadian Legion Branch No 91. Service will be held in the Sands Funeral Chapel, Colwood, WB on Wednesday, April 20 at 2:00 p.m. followed by cremation at Hatley Memorial Gardens.

GOURLAY, John S. (Jack), PO HSD, RCNVR (served 29 Nov 1943 - 19 Nov 1945) - of Victoria, BC. Born 19 Apr 1924 Died Mar 1994.

JOHNSON, Kenneth Fredrick, PO2. C.A.F. - Age 58, of Cole Harbour, passed away suddenly August 1, 2018 in Amherst. Born in Collingwood, Ontario, he was a son of Harriet (Falconer) Johnson and the late Denzil Johnson of Pictou County. Ken retired from the Canadian Navy after 25 years of service. Following retirement he took up a job as a tow truck operator in the Halifax area. He loved the outdoors, photography, the beach and his pets. Kenneth is survived by his daughter, Dennise Johnson, Cole Harbour; grandson, William Johnson, Cole Harbour; his love, Jocelyn Meyer, Cole Harbour; sister, Catherine (John) Moore, Pictou; brothers, Dennis (Sheryll) Johnson, British Columbia; David (Wanda) Johnson, Ontario and numerous nieces and nephews. Besides his father, he was predeceased by his wife, Tammy. Visitation will be held 6-8 p.m., Friday, August 10th in McLaren Funeral Home, Pictou. A private family graveside service will be held Saturday, August 11th in Seaboard Cemetery. Donations in his memory may be made to the SPCA or HMCS Sackville Naval Memorial.

GERRAND, John A. (Jack), LS.AA - of Victoria, BC. Born: 19 Apr 1921 Died: 01 Nov 1994

GUEST, George Albion, PO Tel, 3096, RCN (served 12 Sep 1937 - 01 Aug 1945) - On Friday, February 17, 1995. Beloved husband of Joan Shortis. Father of Greg (Christina) and Katherine (fiancée of Sam). Step-father of Eric (Lynn) and Krista. Cherished grandfather and step-grandfather to 12 grandchildren. Brother of Muriel Lifton (Dan) and the late Gordon (Beatrice). Beloved companion of Spooky and Darcy. He will also be missed by his many friends at the Union Mission, Salvation Army and the Ottawa Food Bank. Friends may call at the Westboro Chapel of the Tubman Funeral Homes, 403 Richmond Rd at Roosevelt Ave, on Sunday 2 to 4 and 7 to 9 p.m. Funeral service will be held at St. George's Anglican Church, 152 Metcalfe St, on Monday at 10 a.m. Cremation to follow, with burial at sea. Friends who wish to do so, may make donations to the Canadian Cancer Society.

GOLIA, George William, P2ER, RCN / C.A.F. (served 18 Dec 1957 - 23 Aug 1983) - passed away on July 3, 1995 at Chilliwack General Hospital. Born November 12, 1940. Survived by his wife Wendy, daughter Louise (Roger) Praud and grandchildren, son David (Sheri) Golia, mother Chris (Don) Varner of Mission and various step brothers. A service to b held at Mission Funeral Home on Friday, July 2, at 2: 00 p.m.

GREEN, George Charles (Jimmy), CPO1 Tel, RCN / Lt, RCN (served 01 Sep 1935 - 12 Feb 1970) - passed away on September 17, 1995, at the Royal Jubilee Hospital. Born in London, England n February 17, 1918. He joined the RCN in Toronto in 1937 and retired in 1970. Jimmy was a member of the Naval officers Association and the Chief and Petty Officer's Association. He is survived by his wife Shirley and daughters, Gail, son-in-law, Larry Scabar or Carleton Place, Ontario; sisters Maud and Glynn Cottingham, Comox, BC., Shirley and Bill Kouts of Victoria, BC; sister-in-law, Edna Hubbard of Owen Sound, Ontario, Inez and Howard Clark of Splendora, Texas, Joyce and Gerry Legacé of Rigaud, Quebec, Freda Mockenhaupt, Fairless Hills, Pennsylvania; brother-in-law, Gary and Michelene Hunter of Tweed Ontario; many nieces and nephews. Memorial service will be held at Naden on Thursday, September 21, at 2:00 p.m. Padre Tony Roberts officiating. Cremation. Friends, if they wish may make donations to the Canadian Cancer Society, Great Victoria Unit, 2206 Richmond Ave, Victoria, BC.

HMS NELSON

HMCS OTTAWA - Served in OTTAWA in 1938 as a Tel, RCNVR and 1941 as a L/Tel, RCN

HMCS ST LAURENT - Served in ST LAURENT in 1938 as Tel, RCNVR and 1940 as L/Tel, RCN

HMCS AMHERST - Served in AMHEERST as L/Tel, RCNVR. Commissioning crew

HMCS ACADIA - Served in ACADIA in 1944 as CPO Tel, RCN

HMCS MAGNIFICENT - Served in MAGNIFICENT in 1951-1952 as CPO Tel, RCN

HMCS BUCKINGHAM - Served in BUCKINGHAM in 1954 as A/Cd Communications Officer, RCN

HMCS RESOLUTE - Served in RESOLUTE in 1960 as Lt (LD), RCN, as Staff of Commander First Canadian Minesweeping Squadron, Squadron Communications Officer and Minesweeping Officer

GILLETTE, Cecil , V32829, RCNVR / C2ER, 22144-E, RCN - passed away suddenly in Innisfail, AB, on October 7, 1995 at the age of 72 years. Cecil was born on 14 Feb 1923 in Calgary; younger years were spent in Wimborne and Innisfail areas; after completing school he joined the RCN where he spent 25 years. He then worked for D.W. Thompson Consulting Engineers until his retirement. He was a member of the CPO Association and Power Engineers. Cecil is survived by his loving wife, Vera of Victoria; his son, Gordon (Lin) and granddaughter, Tanya of Williams Lake, BC; also son-in-law, Ray Abel (Sheryl) of Prince George, BC; several nieces and nephews. Cecil was predeceased by his daughter, Marie; his parents and one sister; all of Alberta. Cremation and a private graveside service was held at Innisfail, AB.

GILBERT, George Kitchener, Chief Sto, 21558, RCN - George joined the RCN on 03 Oct 1938. He passed peacefully at Sandringham Hospital on September 29, 1996. Born in Victoria, BC on December 12, 1910, he is survived by his wife, Helen; daughter, Susan and son, Greg.

GRONDIN, William Howard (Bill), V10326, RCNVR / C2ER, 23004-E, RCN - born on Febuary 22, 1919 in Readlyn, SK, passed away at Hospice Victoria on September 27, 1996. Predeceased by his first wife, Erma; brothers; Raymond and Glen, and sister, Loretta. He is survived by his wife, Kay; his children; Terry (Kathy), Danny (Janet) and Jill (Frank); step-children: Carol (Dave) and Pat (Rudy); 13 grandchildren; 3 great-grandchildren; sisters: Helen Rowbothorn, Katherine Lyons, Dorothy Tonellier and Gertrude Garnsey; and his numerous and loving nieces, nephews and friends. Bill was a career navy officer and as a Chief Petty Officer in the Royal Canadian Navy served in the Second World War and the Korean War. The family extends special thanks to all the staff and volunteers of the Hospice Society for their care and special kindness. Interment at Hatley Memorial Gardens. Donations may be made to the Victoria Hospice Society.

GUTHRIE, Kenneth Blair, C1BN, RCN (served 02 Jun 1941 - 01 Jun 1966) - born January 21, 1922, in Brandon, MB, died September 7, 1996. He is survived by his wife Jean, daughters Janice of Vancouver and Kathryn of Ottawa, sisters Frances Ferguson of Toronto and Betty Halwood of Victoria, brother Max (Ruth) of Naramata, and several nieces and nephews. After 25 years service, Ken retired from the RCN as a Chief Petty Officer First Class, then worked as a letter carrier, mainly in the Ten Mile Point area, where he enjoyed a happy association with many residents. At Ken's request there will be no service.

ASHLEY, Robert Pinder, AB, V9615, RCNVR, MPK - 13 Sep 1942, HMCS OTTAWA - Born 20 Jan 1921 brother of Molly Ashley, 296 Baltimore Rd, Winnipeg, MB.

Able Seaman Robert Pinder Ashley attended Riverview and Lord Roberts Schools. Prior to enlisting in September 1939, he was employed by Dominion Paper.

Newspaper article on the death of Robert Ashley

BAGGS, William Frederick, AB, D/JX 181712, Royal Navy, MPK - 13 Sep 1942, HMCS OTTAWA - Son of James G. and Louise Baggs, of Bay Roberts, Newfoundland.

BAIRD, John Allison, Sto 1c, V2608, RCNVR, MPK - 13 Sep 1942, HMCS OTTAWA - Born 20 Dec 1921 son of John and Annie Frances Baird, Lorneville, NB.

BAKER, Elgy Edward, Sto 1c, A2309, RCNR, MPK - 13 Sep 1942, HMCS OTTAWA - Born 30 Apr 1915 son of Mr. and Mrs. John Thomas Baker, Orillia, ON.

BELL, David Ovenston, OS, V27435, RCNVR, MPK - 13 Sep 1942, HMCS OTTAWA - Born 27 Mar 1918 son of John and Helen G. Bell; husband of Dorothy Jean Bell, all of Toronto, ON.

Newspaper article on the death of David Bell

BOWEN, Stephen David, Sto 1c, V22566, RCNVR, MPK - 13 Sep 1942, HMCS OTTAWA - Born 11 Aug 1915 son of Percy St. John and Elsie Beatrice Bowen; husband of Ruby Constance Bowen, all of Toronto, ON.

BOWMAN, Eric Jack, AB, V17584, RCNVR, MPK - 13 Sep 1942, HMCS OTTAWA - Born 15 Feb 1922 son of George William and Mable Bowman, Norwich, ON.

BROWN, Robert David, LS, V5407, RCNVR, MPK - 13 Sep 1942, HMCS OTTAWA - Born -5 Jan 1918 son of Robert Christopher and Clara Lily Brown, Westmount, QC.

CLEOUGH, Leonard Robert, AB.SD - Born 23 Mar 1915 Died 20 Dec 2014

HMCS DUNVEGAN - Served in Dunvegan 21 Apr 1943 - 05 Mar 1945 as an AB.SD

GLOVER, David Edward, Pay Writer, RCN - born February 26, 1927 in Vancouver, BC, passed away on January 2, 1999. He is survived by his family, Diane, David, Steven and Judith. David served with the RCN from 1945 - 1965 as a pay writer and saw service on HMCS Athabaskan during the Korean War. he also served at Royal Roads Military College from 1953-1955. Private cremation. Flowers gratefully declined. If desired donations may be made to the Salvation Army.

GROVER, August L. (Tony), Ch. Stoker, RCN (served 05 Jan 1938 - 08 Dec 1945) - April 10, 1999 at Nanaimo, aged 82. He leaves to mourn his loving wife of 60 years, Gina; daughter, Lorraine and Ralph Martinex; son, George andJune; six grandchildren and seven great grandchildren. He was a member of the Victoria Evening Optimist and Cheif & P.O.'s Association. He coached baseball and soccer in Victoria for many years. No service by request. Cremation. In lieu of flowers donations to the Heart and Stroke Foundation or Cerebral Palsy would be appreciated.

GRACE, H.J. (Jim), C2ER, 22459-E, RCN (served 10 Oct 1945 - 17 Oct 1970) - passed away peacefully at home after a lengthy struggle with cancer on July 16, 1999. He is survived and will be dearly missed by his wife, Grace of 50 years; son, Jim (Joanne); daughter, Donna (Wayne) Young, grandchildren: Shanon, Kimberly, Bryan, Dereck; brother, Phil of Calgary, along with other family and friends. Jim was a very private individual with a rough exterior and a kind heart and will be fondly remembered by family and Navy friends for his kindness, charm and dry whit. No service at Jim's request. In lieu of flowers send liquor.

BURN, Albert Edward, OS, V14823, RCNVR, MPK - 13 Sep 1942, HMCS OTTAWA - Born 07 Jan 1923, son of Richard and May Burn, of Vancouver, BC.

Ordinary Seaman Albert Edward Burn, age 19 is the son of Mrs. May Burn, 2470 East Twenty-Fifth, Vancouver. Born in Estevan, Saskatchewan, Ordinary Seaman Burn was brought up in Vancouver. He received his education at Beaconsfield Public School and Vancouver Technical School and prior to his enlistment was employed by Tais Foundries. He enlisted in the Royal Canadian Navy in February, 1941 and in January of 1942 he was posted to Halifax where he joined H.M.C.S. Ottawa.

BURROUGHS, Walter Payne, AB, V17304, RCNVR, MPK - 13 Sep 1942, HMCS OTTAWA - Born 19 Feb 1919 son of Richard and May Burn, Vancouver, BC.

CAMPBELL, Woodrow Wilson, OS, V19589, RCNVR, MPK - 13 Sep 1942, HMCS OTTAWA - Born 20 May 1917 son of Mr. and Mrs. Robert Campbell, Standish, Michigan, U.S.A.

CHANDLER, Harry Manfield, AB, V1364, RCNVR, MPK - 13 Sep 1942, HMCS OTTAWA - Born 21 Jan 1916 son of Florence I. Chandler, Charlottetown, PEI.