---
HMCS KENORA J281 / 191
Bangor Class Minesweeper
---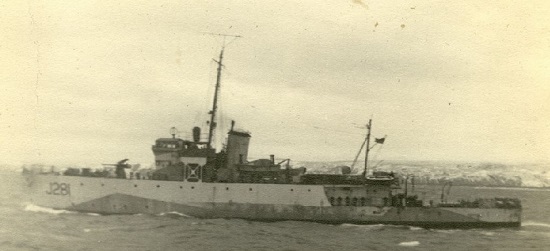 HMCS KENORA J281
Click on the above photo to view a larger image
Laid down: 18 Aug 1941

Launched: 20 Dec 1941

Commissioned: 06 Aug 1942

Paid off: 06 Oct 1945

Re-acquired by RCN: 1952

Transferred to Turkish Navy: 29 Nov 1957

Paid off: 1972

Fate: Unknown
Commissioned on 06 Aug 1942, at Port Arthur, she arrived at Halifax on 07 Sep 1942 and proceeded to Pictou for workups. She was then assigned to WLEF and in Jun 1943, became a member of EG W-8. She left Halifax on 21 Feb 1944 with CANSO, GUYSBOROUGH and WASAGA via the Azores for Plymouth, arriving on 08 Mar 1944. KENORA was assigned to the 14th Minesweeping Flotilla, with which she was present on D-Day, and in October returned to Canada for a refit at Liverpool, N.S. She proceeded to the U.K. again in Feb 1945, and was assigned to the 31st Minesweeping Flotilla until 04 Sep 1945, when she left Plymouth for Canada. KENORA was paid off at Halifax on 06 Oct 1945, and placed in reserve at Shelburne. In 1946, she went into strategic reserve at Sorel until re-acquired by the RCN in 1952 and moved to Sydney. On 29 Nov 1957, she was transferred to the Turkish Navy as BANDIRMA. She was removed from service in 1972.
---
Photos and Documents Ship's company photos The Ship's Bell
---
Commanding Officers
A/LCdr F.R.F. Naftel, RCNVR - 06 Aug 1942 - 14 Sep 1943
Lt Douglas Wilson Lowe, RCNVR - 15 Sep 1943 - 07 Feb 1945
A/LCdr Ralph Morton Meredith, RCNR - 08 Feb 1945 - 06 Oct 1945
---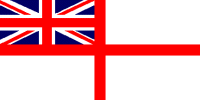 In memory of those who have crossed the bar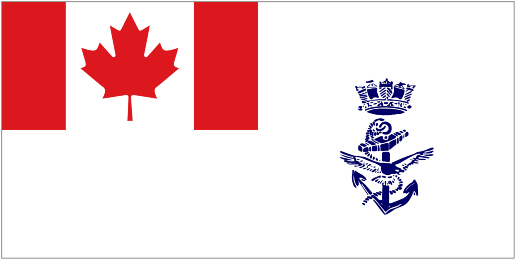 They shall not be forgotten
---
Former Crew Members
Boudreau, Melvin

Brockington, Laurence, SLt, RCNVR - 26 Jul 1943

Cybulski, Walter Joseph

Gore, Stanley John, Wt (E), RCNR - 04 Jul 1944

Lee, Robert Elias, Lt, RCNVR - 23 Apr 1945

MacCallum, Peter Malcolm, Lt, RCNVR - 27 Jan 1945

Minty, Gordon Robert, SLt (E), RCNVR - 04 Jun 1943

Ross, Francis Lawrence, SLt, RCNVR - 02 Feb 1945

Scott, Andrew, SLt, RCNVR - 06 May 1943

Shea, Frank Earl, A/War (E), RCN - 21 Feb 1945

Stone, Kenneth Albert, Lt, RCNVR - 29 Jan 1945

Vincelli, John, SLt, RCNVR - 29 Jan 1945

Young, Frank Malcolm, Surg/Lt, RCNVR - 10 Apr 1945
---
Photos and Documents
On board HMCS KENORA - 1945

Lt Hugh Hamilton, RCNVR, 1st Lt "WASAGA", LCdr Ralph Meredith, RCNR, CO "KENORA", Lt MacCallum, 1st Lt "KENORA" with Adolph Hitler, ex-Fuerher [sic], Germand Forces on board HMCS "KENORA" at Sydney, NS, 24 Sep 1945

From the collection of Hugh Hamilton

Courtesy of Rick Hamilton

HMCS KENORA - 1942

Source: Naval History and Heritage Command. Catalog #: NH 60538

HMCS KENORA J281 - undated

DND / RCN photo
---
(AG01) SLt Alexander Murray Gow on HMCS KENORA (AG02) Lt, Douglas Wilson Lowe, CO, HMCS KENORA (AG03) Officers on HMCS KENORA L-R: Jack Morgan, Johnny Steedman, Lt Doug Lowe, CO, Alexander Gow, Dave Stevens and Andrew (Scotty) Scott
Up Spirits on HMCS KENORA J281
Alexander Gow can be seen in photos AG04-AG07 in the white dress shirt with sleeves rolled up.
From the collection of Lt Alexander Gow
Courtesy of Doug Gow
---