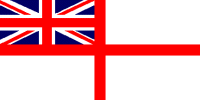 For Posterity's Sake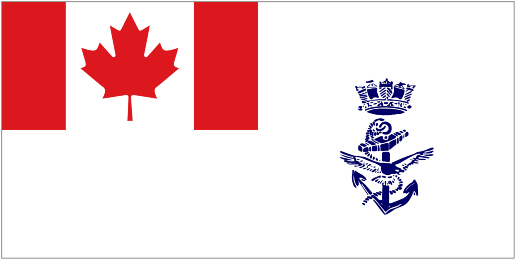 A Royal Canadian Navy Historical Project
HMCS NENE K270
Laid down: 20 June 1942

Launched: 09 Dec 1942

Commissioned: 08 Apr 1943

Transferred to the RCN: 06 Apr 1944

Commissioned: 06 Apr 1944

Paid off: 11 Jun 1945

Returned to the RN: 11 Jun 1945

Paid off: 06 Nov 1945

Fate: Broken up in 1955
Built at South Bank-on-Tees, UK, Nene was named for an English river. Commissioned as HMS Nene, she was assigned to Canadian EG 5 based at St. John's, the group was re-numbered EG 6 in Nov 1943, to avoid confusion with EG C-5. On 20 Nov 1943 HMS Nene, with HMCS Calgary and HMCS Snowberry, sank U 536 north of the Azores while escorting the combined convoys MKS.30 and SL.139. From Feb 1944, onward Nene was Senior Officer's ship of EG 6. She was transferred to the RCN at Halifax on 06 Apr 1944, immediately prior to a refit at Dartmouth, N.S., that was not completed until mid-Jul 1944. She then proceeded to Bermuda to work up, and in Aug 1944 joined EG C-5. After escorting three transatlantic convoys she was transferred in Oct 1944, to EG 9, Londonderry. Except for a trip to North Russia with convoy JW.62, Nene served in U.K. waters until the end of the war, based at various times at Londonderry, Plymouth, Rosyth, and Portsmouth. She left Greenock 12 May 1945, to join JW.67 for North Russia but was detached on 16 May 1945 to escort 14 surrendered U-Boats bound from Trondheim to Loch Eriboll. She arrived at Sheerness on 27 May 1945 and was handed back on 11 Jun 1945 to the RN, which placed her in reserve at Southampton. She was broken up at Briton Ferry, Wales, in 1955.
Hamilton WWII veteran awarded Russian medal and bottle of vodka Report on the interrogation of survivors of U-536
HMCS Nene - Dan Delong's website (archived on For Posterity's Sake)
Commanding Officers
LCdr Eric Rigby Shaw, RCNR - 06 Apr 1944 - 11 Jun 1945
In memory of those who have crossed the bar

They shall not be forgotten

A-B

1924-2008

1918-2009

C-D

1925-2982

1923-2009

E-F

1924-2013

G-H

1926-1984

1924-2010

1924-2004

I-J

1923-2012

1916-1990

K-L

1926-2010

1899-1979

M-N

1924-2013

1924-2011

1917-2018

Drafted to Nene 09 Jun 1944 as A/Lt, RCNVR

O-P

O'Hearn, Walter Donald Anthony

1910-1969

1925-2014

1920-2010

1920-2004

Q-R

1925-2016

Served in Nene as an Ordinary Sig

1922-2011

S-T

1924-2010

1918-1987

____-2011

W-X

____-2005
U-Boats Sunk
U-536 (Kplt Rolf Schauenburg) sunk on 20 Nov 1943 by HMS Nene K270, HMCS Snowberry K166 and HMCS Calgary K231 northeast of the Azores in position 43-50 N, 19-39 W.
Former Crew Members

Brandy, James Howard, Lt, RCNVR - 30 Mar 1944 (Stand by) / 06 Apr 1944

Coombs, Paul Barr, Slt, RCNVR - 06 Jul 1944

Elliott, Howard

Greenaway, Robert Ernest, Slt (E) - 10 Apr 1944 / Lt (E), RCNVR - 07 Feb 1945

Gudewill, Edward Hamilton, Slt, RCNVR - 04 Apr 1944 (Stand by) / 06 Apr 1944

Hunt, Dougald Gover, Paym/Lt, RCNVR - 17 Jun 1944

Roed, Botha, Lt, RCNR - 10 Apr 1944

Shaw, Eric Rigby, LCdr, RCNR - 28 Mar 1944 (Stand by) CO

Taylor, James, LT, RCNVR - 06 Apr 1944
Photos and Documents
Silver platter that was present to HMS Nene on her launching day 09 Dec 1942.

The tray is in the possession of Mr. Leonard Lanier who purchased it at a flea market in Navarre, Florida

Courtesy of Leonard Lanier

HMCS Nene K270

From the collection of William Holland McNally

Courtesy of Greg McNally