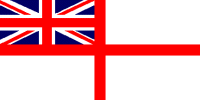 For Posterity's Sake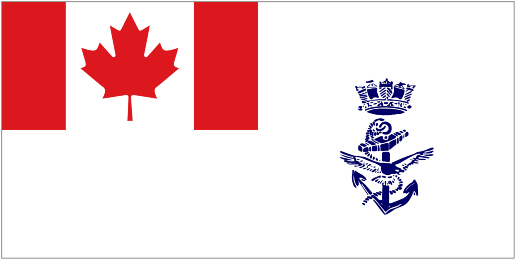 A Royal Canadian Navy Historical Project
Obituaries for those who served in the
Royal Canadian Navy and Canadian Armed Forces (Navy)
CLARKE, William OS, 3276, RCN MPK - 25 Jun 1940, HMCS FRASER - Born 23 Aug 1918, son of Thomas and Florence Clarke of Calgary, AB. Besides his parents, Seaman Clarke has six brothers in Calgary, Robert, 19, in the RCNVR; Stanley, 17; Jack, 12; Glen, 7 and Jim, 4. William's father, Mr. Clarke is known in Calgary, having operated the elevator in the post office for many years. He is a veteran who lost a leg in the Battle of the Somme. Another lad from the Calgary district known to be on the Fraser was Vic Wheeler of Nanton, 21-year-old son of C.H. Wheeler, of Nanton. By noon today, however, Mr. Wheelr had received no work of his son and it is believed that he is safe. The two boys were close friends as well as shipmates.

Newspaper article on the death of OS Donald Mitchell, CPO A.J. Moore, and OS William Clarke

BLYTHE, Jeremiah (Jerry), C1ER, 21614-E, RCN (served 31 Jul 1939 - Jul 1964) - passed away at Mt. St. Mary Hospital on May 1, 1999 with his wife, Edith at his side. Jerry was born in Scotland on July 31, 1918. He was predeceased by his father, mother and sister, Kay. Jerry is remembered by his loving wife, Edith; son, Stan; (Carmen); grandchildren; Chrisie (Lance), Rob (tara), Susie (Steve) and Caio; great-grandchildren: Courtenay, Carter, Chelsea, Samantha, Heather and Rebecca; brothers: Ron (Marg) and Dennis (Kathy) and relatives in Vancouver, Calgary, Nova Scotia and California. He served in the RCN from 1939 to 1964 and then worked for the BC Department of Highways for 21 years. Jerry was an avid golfer and loved life until he was afflicted with a disease which he battled courageously for four years. Jerry will e greatly missed by his family, many friends and the staff of Mt. St. Mary Hospital who made his past year of life special with their love and care. Service of Remembrance will be held at Mc Call Bros. Floral Chapel, Johnson and Vancouver Sts., on Friday, May 7 at 2:00 p.m. Reception will follow at McCall's. Flowers gratefully declined. Donations may be made to the "Wheelchair Bus Fund" Mt. St. Mary Hospital, 999 Burdett Ave., Victoria, B.C.

BONE, Ronald M., C2ET, RCN - of West Vancouver, BC, died 07 Apr 1999

BROWN, Allan M.S., PO LTO V13173, RCNVR / Lt, O-9300, RCNVR of Calgary, AB, died 01 Jun 1999. He enlisted in the RCNVR on 01 Oct 1940 and was Commissioned from ranks on 30 Jun 1943.

BROWN, Brian Joseph, CPO TAS, 2936-E / Lt (TAS), O-9318, RCN (served 10 May 1937 - 13 Mary 1969) (17 Aug 1919 - 24 May 1999) - passed away suddenly at age 79, May 24, 1999. Predeceased by his loving wife, Muriel (Nee Ryley). Survived by Sherry (Jim), Brian (nancy); grandfather of Shauna, Stacey, Ryley, Eric and Gavin; brothers to Jack, deceased (Mary), Harry (Pam), Gerry (Bev) and close friends, Suzanne and Yuki. Following military retirement, Brian enjoyed a second career in real estate and travelled extensively. He was active in Victoria's Japanese community through his work with the Bonsai and Koi Clubs. He was also recognized for his achievements in oriental calligraphy. Service to be held at Naden Chapel at 1:00 p.m. Monday May 31. Reception to follow at the CPO's Mess, Lyall St., Esquimalt. In lieu of flowers, donations may be made to a charity of your choice.

CONWAY, Archibald Henry William, LS, 2259, RCN MPK - 25 Jun 1940, HMCS FRASER - Born 19 Mar 1911, he was the son of Archibald and Caroline Conway. Archie attended school on Fairfield Island and at Chilliwack High School, where he was an excellent soccer player. He'd been in the navy for 13 years and was a well known softball player. LS Conway is survived by his parents, his wife Eileen Helen Conway (married 25 Nov 1932) and 4 children all under 7 years of age.

COOK, John Edward, Sto, 21488, RCN MPK - 25 Jun 1940, HMCS FRASER - Born 20 Mar 1918 in Midlevel, England, he was the only son of Harold Bruce and Louisa (Burgess) Cook. Jack went to school at Melaval and Limerick, SK and enlisted in the RCN on 14 Jul 1937 as Esquimalt, BC.

COX, Richard H., OS, D/JX 179361, Royal Navy, killed - 25 Jun 1940, HMCS FRASER

DAVIES, Leonard L., OS, D/JX 188660, Royal Navy, MPK - 25 Jun 1940, HMCS FRASER

EDWARDS, Edward, OS, D/JX 188749, Royal Navy, MPK - 25 Jun 1940, HMCS FRASER

ELLIS, Verdun G., OS, D/JX 188671, Royal Navy, MPK - 25 Jun 1940, HMCS FRASER

FECTEAU, Ernest, Chief Ordnance Artificer, 21180, RCN MPK - 25 Jun 1940, HMCS FRASER - Born 09 Jan 1897, son of Joseph A. and Emilie Fecteau of Quebec City. He is survived by his parents and his wife, Alice Fecteau also of Quebec City.

GILL, James, OS, D/JX 188663, Royal Navy, MPK - 25 Jun 1940, HMCS FRASER

HICKS, Earl Cameron PO Ck (S), 40396, RCN MPK - 25 Jun 1940, HMCS FRASER - Born 25 Jan 1915, son of John and Clara Elizabeth Hicks of Buckingham, QC.

VOLMER, Steven R. P. - Born March 17th 1958. Passed away suddenly at his home in Costa Rica, February 2nd, 2016,age 57. Loving father of Shelley Cicekci (Erkin) and Sean (Courtney Pichie); grandchildren Annabelle and Connor. Predeceased by his father Ralph, mother Mary, brother Vincent and sister Christine. Survived by his loving partner Christine Hogan; his brothers Michael (Carmel), Malcolm (Tanya), Raymond (Natalie), Brian (Bonnie), and David (Sheila); as well as his many nieces and nephews. During Steve's time in the Royal Canadian Navy he developed a passion for a life in Costa Rica; one that he worked hard to make a reality. A Celebration of his life will be held at Patty Boland's, 101 Clarence St. Ottawa, on Saturday, February 20th from 4pm onwards. Donations can be made to the Heart and Stroke Foundation. (Ottawa Citizen 13 Feb 2016)

HILLS, Spencer William VR2055, RNCVR (served 11 Aug 1914 - 31 Jan 1919 ) / V27013, RCNVR / RCNR, A5731 (served 25 Oct 1942 - 17 Nov 1943) - was born 9 Sept. 1892 in Gillingham, Kent and served with the Royal Navy from Jun 1904 - 30 Jul 1912. He joined the RCN - 11 Aug. 1914; his parents emigrated arriving Halifax 12 April 1911. He married Idelia Learning on 24 Oct 1917 in Halifax, N.S. A son, William Hills, was born in 1920 in Toronto; William Snr. was by then working for the Niagara Steamer Co. as a Mate/Master William Hills (Jr) died on 27 Aug 1933 in York, Ontario. Date of passing for William Hills Snr unknown.

WW1 record of service for Spenser Hills

WW1 - HMCS NIOBE, NIOBE (Depot ship - 06 Sep 1915 - 12 Nov 1917 // 06 Jul 1918 - 31 Jul 1918 // 08 Jan 1919 - 31 Jan 1919 - demobilized) PV III, HMCS VIMY, TR 14

WW 2 - VALINDA

BAYERS, William (Breezie), P2SM, 22370-E, RCN (served 14 Apr 1945 - 20 Oct 1950) - Died 20 Aug 1999

BONSOR, Edward James, C1TAS, 3019-E / Lt, O-7527, RCN - Born April 23, 1919, passed away suddenly on June 22, 1999 at the age of 80. Survived by Elizabeth, his loving wife of 58 years; children: Diane (David) Hill, David (Nelda) Bonsor, Lesley (Charles) Poulsen and Mark (Lisa) Bonsor. Fondly remembered by his grandchildren: Susan and Karen Hill, Tristan and Mark Bonsor and Erik, Laurel and Scott Bonsor. "You truly were gifted Dad and you never gave up". No service by request. In lieu of flowers, donations may be made to the Heart and Stroke Foundation, #1-947 Fort St., Victoria, V8V 3K3. Many thanks to Dr. David Meir.

BROOKER, Dorothea Rose, PO Writer, WRCNS (served 22 Mar 1943 - 10 May 1946), passed away suddenly on August 17, 1999 at the age of 86 years. Predeceased by her parents, Albert and Rose Brooker. Lovingly remembered by her brother, Gordon (Joan) of Regina, Saskatchewan; nephew, Terry (Judy), Keith (Debbie) and Grant (Bev); niece, Karen Anne (Bob) MacFarlane; eight grandnieces and grandnephews. After serving with the WRCNS during the Second World War, Dorothea joined a local law firm, eventually attaining a lifetime membership in the Legal Secretaries Association. Dorothea loved to travel and visited many countries, but was always happy to turn to her favourite city, Victoria. She was a cheerful, dedicated volunteer for both Fairfield United Church and the Ex-Service Women's Branch #182 of the Royal Canadian Legion. Visitation will be held at McCall Bros. Chapel, Johnson and Vancouver St., on Sunday, August 22, from 3:00 p.m. to 5:00 p.m. Funeral Service will be held at Fairfield United Church, 1303 Fairfield Rd., on Monday, August 23 at 11:00 a.m. Reception to follow in the Church Hall. Interment will take place at Royal Oak Park. Flowers gratefully declined, donations may be made to Fairfield United Church or the Ex-Service Women's Branch #182 of the Royal Canadian Legion.

BOON, Ronald J., V14506, RCNVR / C2FC, 23800-E, RCN - Born 11 Oct 1919 Died 11 Nov 1999

BONNEAU, Beaulieu Archibald (Tommy, Tom), C2ER, RCN (served 16 Sep 1940 - 16 Sep 1960) - on November 12, 1999 of Edmonton, formerly of Victoria, BC, passed away at the age of 77 years after his battle with cancer. He is survived by two sons; Colin (Betty) of Sherwood Park, AB and Marvin (Verna) and two grandchildren: Michael and Victoria of Edmonton, AB. He was pre-deceased by his wife, Thora in February of this year. Tommy served in the Royal Canadian navy from 1940 to 1960 and at the Esquimalt Naval Dockyard from 1962 to 1987. Tommy and Thora will be remembered as founders of teh Victoria Cat Rescue Corps. Society in 1984, which began as The Bonneau Spay Fund in the late 1960s. In lieu of floral tributes, donations may be made to the Victoria Cat Rescue Corps. Society, Box 5795 Stn B, Victoria, BC V8R 6S8. Cremation has already taken place and a memorial service will be held on Saturday, December 4, 1999 at 3:30 p.m. at Salisbury United Church, #2 Mission Street, Sherwood Park, AB officiated by Rev. Michael Chandoo and assisted by Rev. Ed Scarlett.

BRUCE, John G. V9729, RCNVR / C1LT, 5114-H, RCN (served 02 Nov 1939 - 20 Jun 1966) - Born 28 Mar 1919 Died 08 Nov 1999

HINDS, Edward, OS, D/JX 179349, Royal Navy, MPK - 25 Jun 1940, HMCS FRASER

JOHNSTON, James McKinley, AB, 2802, RCN MPK - 25 Jun 1940, HMCS FRASER - Born 27 Sep 1914, son of James and Jean B. Johnston of Calgary, AB. Able Seaman James Mckinley Johnston, age 25 reported killed, was born and educated in Calgary. He joined the navy in 1935 before coming here for active service in 1937. His wife Leona Jane Johnston, and his infant daughter live in Victoria while his parents, two brothers and a sister live in Calgary.

JONES, Glyn, OS, D/JX, 187980, Royal Navy, MPK - 25 Jun 1940, HMCS FRASER

KELLY, John Richard, AB, 3099, RCN, MPK - 25 Jun 1940, HMCS FRASER - Born 26 Jun 1915, son of Herbert and Helena Kelly of Dartmouth, NS.

KEMPSON, Walter M., OS, D/JX 188730, Royal Navy MPK - 25 Jun 1940, HMCS FRASER

KENNEDY, Archibald, AB, 3011, RCN MPK - 25 Jun 1940, HMCS FRASER - Born 13 Mar 1920, son of Alexander C. and Catherine M. Kennedy of Victoria, BC.

Able Seaman Archibald Kennedy - age 20 the word of his death was received by his mother Mrs. Alex Kennedy, 2530 Avebury Avenue, while his father was en route east with the Canadian Scottish Regiment. He was educated at Oaklands School and was a member of the Navy's Soccer team. His father was recently granted leave of absence as city pound keeper to join the Active Service forces.

KENNEDY, Robert Makin, AB, 3230, RCN, MPK - 25 Jun 1940, HMCS FRASER - Born 06 Dec 1915, he was the son of Hebert Makin and Margart S. Kennedy, Elmwood, MB and husband of Agnes Love Kennedy of Winnipeg, MB.

Able Seaman Robert Makin Kennedy left for active service with the Royal Canadian Navy; his father James Kennedy hung a Union Jack on a huge flag pole at the rear of his home, 416 Talbot Ave. It was a Fly proudly until young Kennedy returned. Friday morning a gust of wind ripped the flag in half. Friday afternoon word was received that Bob had been killed when HMCS Fraser sank off the coast of France, following a collision. His address was given as 1117 Hillside Ave., Victoria, B.C., but he was actually a native of Winnipeg. Seaman Kennedy age 24 was born here and attended Lord Selkirk School. Five years ago he joined the sea cadets and then the RCNVR. He joined the permanent navy two years ago and was married about the same time. A reassured souvenir of his parent is a silver trophy he won last year in a RCN boxing tournament in Vancouver. Kennedy last leave was in November at which time his baby daughter, Roberta was born. He told his wife, who resides in a Carlton Street rooming house, that following service in Jamaica he would visit Winnipeg again, but his plans were apparently changed and his boat went to France instead. He is survived by his parent's one sister, Mrs. D. J. Whitehead, Saskatoon, and two brothers, James and David at home.

LEATHERBY, Frederick E., LS, D/JX 136867, Royal Navy, MPK - 25 Jun 1940

LEVICK, Cyril L., L/Supply Assistant, D/MX 52017, Royal Navy, MPK - 25 Jun 1940, HMCS FRASER

LEVINE, Reginald L., OS, D/JX 187873, Royal Navy MPK - 25 Jun 1940, HMCS FRASER

LOGAN, Clifford Melvin, AB, 2817, RCN MPK - 25 Jun 1940, HMCS FRASER - Born 25 Apr 1919, son of Emily Logan of Victoria, BC. Able Seaman Clifford Melvin Logan, age 21 was a native of Victoria and attended Central School. He enlisted on January 05, 1937. He is survived by his mother, Mrs. E. Logan, and two brothers.

MACKLIN, Franklin George, L/Sig, 2536, RCN MPK - 25 Jun 1940, HMCS FRASER - Born 01 Jan 1919, son of Mr. and Mrs. Samuel Macklin, Brantford, ON.

Leading Signalman Franklin George Macklin, eldest son of Mr. S. George Macklin, 145 Cayuga Street, was a veteran of more than nine years service with the Royal Canadian Navy at the outbreak of the Second Great War. He had joined its ranks in July, 1930, when he was 16 years of age, and through the succeeding years enjoyed many interesting experiences at sea and abroad. Among the most memorable was the part he played as a representative of Canada's ratings at the unveiling of the Vimy Ridge Memorial in France on July 27, 1936, and also when he was on the crew of the ship that carried Their Majesties, King George and Queen Elizabeth up the Pacific Coast on their visit to Canada in 1939. L/Sig. Macklin lost his life on the destroyer H.M.C.S. Fraser when she was sunk on June 25, 1940, and he was thus the first of Brantford's sons to give his life for King and Country in the Second Great War. He had been overseas about a month before the Fraser went down, sent over when the first ships of the R.C.N. were dispatched to Britain to engage in coastal defense work. Born in Brantford, January 01, 1914, Franklin attended King Edward School. He was employed for a short time at the Crown Electrical Manufacturing Company Ltd. He attended Zion United Church.

HMCS STADACONA, HMCS SAGUENAY, HMCS NADEN, HMCS SKEENA, HMS VICTORY, HMCS RESTIGOUCHE,

MARCOTTE, Joseph Leo Paul AB, 2161, RCN MPK - 25 Jun 1940, HMCS FRASER - Born 23 Dec 1904, son of Joseph and Alma Marcotte, Transcona, MB.

Able Seaman Joseph Leo Paul Marcotte, age 30 listed as killed, was a popular athlete, being prominent on the softball diamond and a former hockey player. He is survived by his wife, Alice May Marcotte in Victoria, B.C.

Newspaper article on the death of AB Andrew More, AB Joseph Marcotte, LS Arthur Archer

Newspaper article on the death of AB Joseph Marcotte and LS Arthur Archer

MARKS, Walter H., OS, D/JX 188717, RN MPK - 25 Jun 1940, HMCS FRASER

MARR, David, PO Tel, 2185, RCN MPK - 25 Jun 1940, HMCS FRASER - Born 03 Dec 1909, son of David and Harriet Marr, Vancouver, British Columbia.

Petty Officer Telegraphist David Marr a former navy footballer from Victoria, listed as killed. He played with Stoker Petty Officer Thomas Watt in the Wednesday Football League. He is survived wife Julia Henrietta Marr of Lynn Creek, BC.

MCGIBNEY, Frank, Electrical Artificer, 40569, RCN, MPK - 25 Jun 1940, HMCS FRASER - Born 21 Mar 1910, son of Francis and Sara Jane McGibney of Winnipeg, MB.

MCLACHLAN, George Hallern, Sto, 21612, RCN, MPK - 25 Jun 1940, HMCS FRASER - Born 01 Jan 1920, son of Mr. and Mrs. Jack R. McLachlan, Assiniboia, SK. Stoker McLachlan of Assiniboia was the son of John R. (Jack) McLachlan who came from Glenwood, Pope County, Minnesota, to homestead in the Jackson district west of Assiniboia in 1911. George was farming with his family when he enlisted on August 06, 1939 at Esquimalt, British Columbia a month before the war broke out.

MILLER, Lloyd Gregory, AB, 3259, RCN, MPK - 25 Jun 1940, HMCS FRASER - Born 08 Jul 1919, son of Helen J. Miller of Vancouver, BC

YANOW, Robert D. (Bob), CMM, CD, KStJ, Rear-Admiral, RCN (04 Feb 1933 - 19 Nov 2017) - passed away 19 November at the hospice of the Royal Jubilee Hospital in Victoria, BC. He is survived by his loving wife Valda; son Robert and daughter-in-law Lynn of Nanaimo; daughter Deborah and son-in-law Nigel of Victoria, and granddaughters Jennifer and Sarah. RAdm Yanow lived a life of thorough immersion and passionate dedication to the Navy. Having joined the Royal Canadian Sea Cadet Corps "Jervis Bay" in 1946 in his home-town of Saskatoon, he pursued his dream through Royal Roads Military College (1951), and HMCS Unicorn (UNTD 1952), graduating from the University of Saskatoon (BA Maths and Physics) in 1956. Following this he served in various frigates and destroyers of the RCN on both east and west coasts of Canada, as well as serving two years on exchange with HMS Sea Eagle in Londonderry and with the Royal Navy Far East Fleet. On return to Canada he advanced quickly through the ranks to command HMCS Saguenay (1969), during which time he survived the crash and sinking of the ship's Sea King helicopter. He then commanded in quick succession the then-brand-new HMCS Athabaskan (1972), and the First Destroyer Squadron (1974). On promotion to Commodore he was appointed the Naval Attache in Washington, DC (1977), after which he returned to Ottawa in several senior positions at the rank of Rear-Admiral (1979-84), He concluded his naval career in Victoria as Commander Maritime Forces Pacific and Commander Pacific Region (1984-87). In retirement, Bob served as the VP for BC Transit (1988-89), Managing Director for the 1994 Commonwealth Games (1989-90) and Chairman of the Centennial Stadium for the Games, and as a Member of the Veterans' Review and Appeal Board (1997-2002). He was also President of the Victoria Rotary, Chairman of the BC Press Council, Chairman of the Corps of Commissionaires (Victoria), and Chairman of the St John Ambulance (Victoria Branch). For his public service he was made a Knight of the Order of St John in 2009. He remained a great supporter of Sea Cadets and Boy Scouts, giving his name to the Parksville Navy League Cadet Corps, "NLCC Admiral Yanow". For many years he was the Chair of the annual God's Acre Memorial Service at the historic veteran's cemetery in Esquimalt. Bob Dmytro Yanow will be dearly missed by his family and friends. His last wish was that his ashes be scattered at sea off Royal Roads. A Memorial Service and Celebration of Life will be held in the Sequoia Centre at McCall Gardens, 4665 Falaise Drive, Victoria, at 2:00pm on Saturday 2 December 2017. The family wish to thank the Victoria Hospice staff for their very kind care and assistance to all of us in these past few weeks. In lieu of flowers, donations may be made to the Hospice at Royal Jubilee Hospital, Victoria. (Victoria Times Colonist 25 Nov 2017)

HMCS MALAHAT, HMCS UNICORN, HMCS SUSSEXVALE, HMCS STETTLER, HMCS JONQUIERE, HMCS OUTREMONT, HMS SEA EAGLE, HMS DEVONSHIRE, HMS HAMPSHIRE, HMAS DERWENT, HMCS TERRA NOVA, HMCS SAGUENAY, HMCS ATHABASKAN

LAWLESS, James Christopher, LCdr, RCN - Born 12 Dec 1929 Died 22 Aug 1994

HMCS CARLETON

HMCS MAGNIFICENT - Served in Magnificent in 1951

HMCS PREVOST

HUGHES, John H. (Jack), LS - passed away peacefully on November 15, 2017 in his 96th year. Beloved son of Jessie and John (Jack) Hughes. Reunited with loving wife Jennie (Tarrent) and devoted son Gary. Fondly remembered by nieces Joyce Thibeault (Montreal) and Lorraine and her husband George Vicente (Toronto). Jack was a longtime resident of Toronto. He was a valued employee of the Ontario Public Service and a proud veteran of the Royal Canadian Navy during World War II. Jack will always be remembered for his kindness, warm smile, love of music and service to others. The family sincerely thanks all of the staff at Northridge Long Term Care (Oakville) and friends Cornelis and Julie Lindhout. Visitation and funeral at McDougall & Brown Funeral Home (1812 Eglinton Ave. West, east of Dufferin St., 416-782-1197) on Tuesday, November 21st at 10 a.m. Burial will follow at Prospect Cemetery (1450 St. Clair Ave. West, east of Caledonia Rd.). Reception to follow at the Royal Canadian Legion (Branch 75), 1-A Ramsden Rd., near Dufferin and Eglinton. If so desired, in lieu of flowers, donations in memory of Jack may be made to the Royal Canadian Legion (Branch 75) or to a charity of your choice. (Toronto Star 20 Nov 2017)

McCALLUM, Graham (19 Jun 1932 - 13 Nov 2017) - left us on November 13, 2017. Graham is survived by wife Sandy, his son Patrick (Emily), daughter Kathleen, stepdaughters Susan, and Debra (Chris), and sister Maureen (Don). Though born in Saskatoon in 1932, Graham's childhood was spent in New Westminster where he was raised with his elder siblings John and Maureen. If there was one defining characteristic of Graham, it was his sense of kindness. Born to Northern Irish immigrants and through his life witnessing first hand the products of poverty, racism, and every manner of inequity, Graham's response was to impart an altruistic warmth to everyone he met. A staunch supporter of social policies intended to aid the neglected or mistreated, Graham was outspoken in his belief that a civilized society takes care of all of its members regardless of their circumstance. His scope of support was broad, from actively supported aid-providing charities, all the way to worrying if the dog waiting for its owner outside a shop needed some water. Graham's working life found him in a variety of roles. He spent five years in Fort Churchill, Manitoba as a wireless operator with the Royal Canadian Navy, later a guard at Oakalla Prison in Burnaby, and eventually a Western Canada-based fire insurance underwriter. His time working in the fire service brought him the most fulfilment and satisfaction, however, first as a firefighter with the Penticton force in the 60's, and finally as a Captain Inspector with the Victoria Fire Department up until his retirement in 1992. Though Graham enjoyed the camaraderie and professionalism of the fire service, it was their dedication to protecting and preserving life that offered him the most pride. Music and art were among Graham's many gifts and he was adept at both, as an excellent pianist, painter, and draughtsman. He spent many years after retirement both performing and sharing his knowledge of music for residents in rest homes. Graham had an insatiable curiosity for all the pillars of wisdom that informed his encyclopedic knowledge of everything from theology to physics. As with all things, Graham was generous with his knowledge and cherished his role as a gifted teacher and mentor. Family always came first, however, and it will be as a husband, father, brother, and uncle that Graham will be missed the most. For those of us left behind, his absence will remain a source of heartache, but also a testament to a man we all consider ourselves so fortunate to have known and loved. The family would like to extend our warm thanks to staff at both Oak Bay Lodge and The Lodge at Broadmead for their care and support. A Celebration of Life for Graham will be held at The Mary Winspear Centre in Sidney BC on Sunday, December 3rd at 1:00pm, Activity Room #2, and all are welcome. In lieu of flowers please consider a donation to the B.C. Professional Fire Fighters' Burn Fund or the Alzheimers Society of BC. (Victoria Times Colonist 25 Nov 2017)

McNICOLL, Donald David (Don) - passed away peacefully on Friday, November 17, 2017. Born in Prince Albert, Saskatchewan on March 26, 1925, he loved calling Edmonton home. He was predeceased by his parents, David and Bertha; his brothers, Cameron, Howard and David; and his beautiful wife of almost 60 years, Dorothy. Don was an ever-loyal friend. He was also a natural athlete who especially loved golf and hockey. At the age of 17, he was drafted to the NHL farm team, the Oil Kings, but instead enlisted in the Royal Canadian Navy to serve in WWII. Upon his return, he supported his family as a long time employee of Western Supplies Ltd. He also pursued many hobbies. He hunted, bowled, did wood working, built elaborate model train displays, raised four beloved dogs, and always had a project on the go at the cottage he built at Wizard Lake. He will be keenly missed and forever remembered by: his younger brother, Lloyd (Yvonne); daughter, Laura (Robert) Gander; grandchildren, Stuart (Tiina) Gander and Heather (Faris) Matani; great-grandchildren, Jasper, Sara, Emilia, Eden, Ella, Amina and Zachariah; and his extended family and many friends. A private celebration of his life will be held at a later date. Memorial donations may be made to the charity of one's choice. (Edmonton Journal 21 Nov 2017)

POTVIN, Maurice Jean Paul (Moe) (1941-2017) - passed away unexpectedly Sunday, November 19, 2017 at the General Hospital in Saint-Jean-sur-Richelieu at the age of 76. Moe was born in Halifax, NS, along with his brother Gary (Teresa) and sister Claudette. He leaves behind his caring wife of 52 years, Jeannie Frainetti, his sons, Jason (Francis) and Darren (Monty), granddaughter Adison, his four legged companion, Muffin and many family and friends. His adventurous spirit led him through the Navy, the Police force and the trucking industry, with success, until enjoying his retirement in Lacolle, QC. All his beloved family and friends are invited to celebrate his life's memories at Urgel Bourgie Feron Lasalle (1275 Dollard Ave) this Saturday, November 25 from 2-5 p.m. and 7-9 p.m. and on Sunday, November 26 from 9-10:30 a.m. followed by a service at 11 a.m. Contributions in Moe's name are welcomed for the Mount Sinai Hospital Foundation Montréal to support fellow sufferers of COPD. (Montreal Gazette 23 Nov 2017)

BARLOW, William (Bill), CPO Shpwt, RN (served 1952-1957), P1SH, RCNR (served 15 Dec 1957 - 30 Nov 1968) - born November 8, 1919 passed away suddenly on December 28, 1999 doing what he like the best, playing golf. He is predeceased by his wife, Barbara Jane; sisters: Nellie, Rose and Gladys; and his brother, Joe. Survived by his daughter, Diane; granddaughter, Jennifer; sister, Joan (Harry); many nieces and nephews; and his best friend, Candy Deadman. Bill was a member of the Royal Canadian Legion Branch #76 and a member of the Chief and Petty Officers Association. He served in the Royal Navy from 1940 to 1945 (HMS Norfolk) We will miss him immensely. No service. Donations to the SPCA in lieu of floers. A reception to celebrate his life will be held Sunday, January 2, 2000 from 2:00-4:00 p.m. at the Qualicum Beach Golf Club House on Memorial Drive. His friends are welcome.

BOULEGON, Jean-Claude (JC), C2ET, RCN, CAF (served 15 Jan 1964 - 1991) (25 Sep 1945 - 29 Feb 2000). JC was born in Felletin, France and is predeceased by his father, Louis who passed away in 1949. Survivors are wife, Karen of Portland, Oregon; children: Donna Doiron (Boulegon) and Keith Boulegon both of Dartmouth, NS; mother, Feodosia of St. Catharines, Ontario; sisters: Genevieve Hoffman, Elaine Kilby, Madeleine Reeds all of St. Catharines; four grandchildren: Amanda, Ashley, Brandon and Jeffery. JC served in the Canadian Armed Forces (RCN) for 28 years retiring in 1991. He then moved to Portland, Oregon and joined the high tech industry in 1993 and was working at Alcatel Submarine Network, a Transoceanic Fiber Optic Manufacturer in Portland at the time of his death. JC loved fly-fishing, hunting and any outdoor activity. Visitation for family and friends will be held in the Sands Funeral Chapel, 317 Goldstream Avenue, Victoria, B.C., on Sunday, March 5 between 12:00 noon and 4:00 p.m. Visitation prior to the service will be from 12:00 noon - 1:00 pm. at St. Rose of Lima, Sooke, B.C. on Monday, March 6 where the service will be held at 1:00 p.m. with Father Fred Haffey celebrant. Interment to follow at the Sooke Harbour Cemetery. If friends so desire, donations in JC's memory may be made to the BC Heart and Stroke Foundation, #1-947 Fort Street, Victoria, BC.

BURKE, John Norman, CPO TGM / LCdr, RCN (served 10 May 1937 - 17 May 1970) - passed away to be with his Lord on September 18, 2000, at the age of 81. He was born in Hanna, Alberta, on August 26, 1919. Norm lived in Delia (between Craigmile and Michichi), Alberta. As well as Victoria, BC, he also resided in Halifax, and Ottawa. He is survived by sister Dorothy Crawford, Comox; two sons, John Burnaby and Frith (Cathy), Victoria; daughters, Norma Kempf (Jack), Mexico, and Nancy, Vancouver; one granddaughter, four grandsons, three great-granddaughters and one great-grandson. Norman joined the Navy as a boy seaman in 1937, serving on destroyers during the Second World War. After a long and distinguished career both at sea and ashore on both coasts and in Naval Headquarters, he retired in 1970. he gecame a general contractor and was a respected realtor in Queensport, Nova Scotia. Norm was a member of Emmanuel Baptist Church. He was an active member of the Naval Officers Association of Vancouver Island, CPO's Association BC, Henderson Lodge AF&AM No. 84, and the Royal Canadian Naval Association. He was a life member of the Royal Canadian Legion, and was a very active member of the Pro Patria Legion in Victoria. He will be remembered as one who really cared about his fellow man and went out of his way to help. Our family also wishes to say thank-you to Marian Greenway and her family, who were such close and supportive friends, Bob and Elaine Greenway, Victoria and Maureen Greenway, Corpus Christi, Texas. Sid Jarvis, his golfing partner, gave support and friendship which he enjoyed so much. He treasured his family and many friends. We will all miss our spirit-lifting, joy-bringing, heart-mending, laughter-sharing, story-telling and fun-lovig "Favie". Memorial service will be held at Pro Patria Legion, 411 Gorge Road East, on Thursday, September 21 at 2 p.m. Burial will be at sea. Donations, in Noman's memory, will be gratefully received by the Pro Patria Legion Memorial Fund. Flowers gratefully declined. Special thank you to the Victoria Hospice team, the compassionate skill of Dr. Kevin Wylie and the many nurses from the Home Care Program.

BAXTER, William Edward John (Jack), V16232, RCNVR / C2MA, 93555E, RCN, R18889, RCNR - (served 18 Sep 1940 - 15 Jan 1969) - passed away January 11, 2001 at the age of 82 years. Jack is survived by his loving wife, Marie of 59 years; two sons, Douglas (Linda) and Ted (Nonie); one daughter, Beverly (Steven); eight grandchildren: Allison, Scott, Darcy, Moria, Tana, Stephen, Miranda and Justin; one great-grandchild, Chloe; brother, Douglas of Thunder Bay, Ontario. Jack spent 25 years in the Royal Canadian Navy as a CPO2 Medial Assistant. No service at Jack's request. In lieu of flowers, donations may be made to the Canadian Cancer Society or the charity of your choice.

MITCHELL, Donald William, OS, 3424, RCN, MPK - 25 Jun 1940, HMCS FRASER - Born 29 May 1922, son of Wilfred and Clara Vivian Mitchell of Edmonton, AB. OS Mitchell, age 18 of Edmonton, was killed in the sinking of H.M.C.S. Fraser. He joined the navy in August 1939.

Newspaper article on the death of OS Donald Mitchell, CPO A.J. Moore, and OS William Clarke

MOORE, Arthur James, Yeoman of Signals, 2258, RCN, MPK - 25 Jun 1940, HMCS FRASER - Born 20 Dec 1911, son of Hedley Sheperd and Agnes E. Moore of Kimberly, BC.

Yeoman of Signals Arthur James Moore of Esquimalt, B.C. was killed; Arthur lived in Camrose, Alberta until he was 16, when he joined the navy at Esquimalt. His mother Mrs. H. S. Moore, and a brother, Ralph, while his father and four brothers are in Canal Flats, B.C. Mrs. A. G. Nelson of Kimberley, B.C. and Mrs. James Annoslry of Camrose, are sisters. His wife formerly Rue MacDonald of Victoria, resides at Esquimalt.

Newspaper article on the death of OS Donald Mitchell, CPO A.J. Moore, and OS William Clarke

MORE, Andrew, AB, V9314, RCNVR, MPK - 25 Jun 1940, HMCS FRASER - Born 18 Jul 1910, son of Andrew and Margaret More of 338 Young St., Winnipeg, MB.

MCDOWELL, Andrew Vincent, Sto 2c, V300, RCNVR, MPK - 25 Jun 1940, HMCS FRASER - Born 09 Sep 1918, son of Allen J and Mary A. McDowell, Enfield, NS.

MORRIS, Raymond H., OS, D/JX 188759, Royal Navy, killed - 25 Jun 1940, HMCS FRASER

PADDON, James Weymuth, AB, 2730, RCN, MPK - 25 Jun 1940, HMCS FRASER - Born 16 Sep 1917, son of George Henry and Delina Elizabeth Paddon of Windsor, ON and husband of Elizabeth Ann Paddon of Windsor, ON.

Newspaper article on James Paddon's death Newspaper article on James Paddon's death

PAUL, Gordon Mckenzie, AB, V16007, RCNVR, MPK - 25 Jun 1940, HMCS FRASER - Born 04 Aug 1919, son of William Grant Paul and Alice Paul; brother of James S. Paul, of Port Arthur, Ontario.

POMEROY, Alfred J., CPO, D/J 51975, Royal Navy, killed - 25 Jun 1940, HMCS FRASER

PRATT, William Russell, AB, V16013, RCNVR, MPK - 25 Jun 1940, HMCS FRASER - Born 07 Aug 1917 in Indian Head, SK, he was the son of James and Effie Edna Pratt.

Newspaper article on the death of William Pratt

PRICE, John Roberts, CPO, 2082, RCNVR, MPK - 25 Jun 1940, HMCS FRASER - Born 16 Oct 1905, he was the son of Albert and Marjorie Price, Victoria, BC and husband of Gladys Gloria W. Price, Ottawa, ON.

REES, Henry V., OS, D/JX 187981, Royal Navy, MPK - 25 Jun 1940, HMCS FRASER

MILNE, Gordon Raymond, SD, RCNVR, Demobilized 06 Dec 1945 (28 Jun 1920 - 20 Jan 2015) - Passed away peacefully on Tuesday, January 20, 2015 at Northumberland Hills Hospital, Cobourg in his 95th year. Beloved husband of Catherine (nee Staples) for over 65 years. Father of Andrew Milne of Hamilton and Carol Wilcox and her husband Don of Cobourg. Proud Grandpa of Caitlin Howell (Matthew), Meaghan Wilcox (Christopher MacLean) and Jonathan Wilcox. Dear Great- Grandpa of Chloe Howell. Gordon was born and raised in the Moore Park area of Toronto until entering the RCMP and then the Royal Canadian Navy. After the war he partnered with his father in Milne & Son Lumber Company in Gore's Landing and later taught building construction at Cobourg Collegiate Institute East. The family would especially like to thank the staff at Rosewood Estates, his longtime caregiver Barbara and nurse Leslie and her colleagues in the palliative care unit. Friends are invited to attend a Memorial Service at 11 a.m. on Monday, January 26, 2015 in the MacCoubrey Funeral Home Reception Centre, 30 King St. E., Cobourg. Interment in Plainville Cemetery in the spring. If desired, donations may be made to the Northumberland Hills Hospital Palliative Care Unit. (Toronto Star 23 Jan 2015)

ROBERT, Maurice, PO.CK - Born 1918 Died 31 Jan 2001 - During his time in the RCN, Robert was a cook. On board HMCS Kenogami, his action station was one of the depth charge throwers.

Maurice Robert at HMCS Stadacona Maurice Robert at the Public Gardens in Halifax Maurice Robert and his mother Marie

Maurice Robert and his brother Gustave - they met up with each other overseas during the war

REAUME, Gordon Paul - Died 28 Jan 1986

Photos of Gordon Reaume: Photo 1 Photo 2 Photo 3

BEALES, William Floyd (Bill), Radar, RCNVR - It is with deep sorrow that the family announces the passing of our beloved father and grandfather, in Winnipeg on Sunday, November 19, 2017, at the age of 95 years. Bill was born October 13, 1922 on a farm in Saskatchewan, still known as the "Beales Quarter" near Arcola. He grew up and was educated in Manor, Saskatchewan. Bill was predeceased by his wife Noreen (nee Kitching); father and mother, Roy and Anna; sister Melvina and her husband Jim Akins; brother Cecil 'Joe' and his wife Rene; and brother-in-law Keith Kitching. He will be ever remembered by his daughter Janice and her husband Howard Ward; daughter Dianne and her husband Martin Biggerstaff and their children, Ashley and Brooks; son Craig and his wife Donna and their daughter Sydney; daughter Debra and her husband William Samsom and their sons, Spencer and Benjamin; sister-in-law Rosemary Kitching; plus many other relatives and friends in Canada and the USA. Bill served with the RCNVR during the Second World War as a radar operator aboard HMCS "Uganda" seeing action with the British Pacific Fleet and the United States Third Fleet in the South Pacific. In 1952 he joined MacDonald Bros/Bristol Aerospace, retiring in 1986 as Vice-President Materials Management. After retirement, dad built the family cottage and spent many happy and fruitful hours there with his family and friends. Special thanks to the amazing staff of Parkview Place for their compassionate care and support of Bill and his family in the last few months of his life. Family would like you to join us for a memorial service on Friday, December 8, 2017 at 2:00 p.m. at Chapel Lawn Funeral Home, 4000 Portage Avenue with Reverend Don McIntyre officiating. In lieu of flowers, donations may be made to a charity of choice. For those who wish to sign the online (Winnipeg Free Press 25 ov 2017)

McGREGOR, Douglas Graham, LCdr, RCN(R) - Died: 16 Sep 1986, Calgary, AB

HMCS PORT HOPE, HMCS TECUMSEH

HASSIM, William Fisher, CERA - Born 31 Jul 1898 Died Jul 1983. William served in the RAF during WW 1, and the RCN during WW 2.

McGUIGAN, Roland Louis, V47587, A/Leading Coder, RCNVR - (11 Mar 1923 - 29 Nov 2017) Served in the RCNVR the summer of 1942 till Oct 1945.

It is with heavy hearts that we are announcing the passing of our cherished husband, father, grandfather, and great-grandfather, Roland (Ron) McGuigan. He was born in Regina to Louis McGuigan and Ruth Tittemore on March 11, 1923, and passed on November 29, 2017, eighteen days after his 73rd Wedding Anniversary. He was predeceased by his parents Louis in 1980 and Ruth in 1973; and his sister Marion in 2012. He is survived by his wife, Betty; his son David (Bev Sim) and their children, Maureen and Sean; daughter Susan (David Exner) and their children Kimberly and Michael; daughter Karen (Jim Bennett) and their children Dane, Katie, and Kevin; son Brian (Ungela Van Kipperslius) and their children Adelaide, Jacob and Josef; daughter Nancy (Blake Kuntz) and their children Alex, Kailey and Reid; eleven great- grandchildren; and brother Doug (Carol). Roland attended Holy Rosary School and Campion College between the years 1928 and 1940. He enlisted with the Royal Canadian Navy during the summer of 1942. He was granted leave, and married Betty Prockter on November 11, 1944. On his discharge he returned to Regina, where he worked as Office Manager at Fulco Metal Products as well as other organizations. In later years he volunteered with C.E.S.O. assisting First Nations Communities with their financial management. Roland was involved in many community service organizations such as the Wascana Kiwanis Club, The Regina Rams Football Club and AA where he was an inspiration to many. Roland also provided ongoing management support for the Garrity and Kramer Homes that his sister Marion was instrumental in establishing. He was a member, first of Holy Rosary Cathedral, Christ the King Church, and St. Jerome Roman Catholic Church at Regina Beach where he enjoyed singing in the Choirs. He and Betty fulfilled a life-long dream of living the beach life. They moved to Regina Beach in 1998 and moved back into Regina in 2012 to Wintergreene Estates where he lived with Betty until his move to Wascana Rehabilitation Centre, Veterans Wing this past spring. The family would like to extend a very special thank you to the wonderful staff on Unit 3-5 Veterans Unit, Wascana Rehabilitation Centre. We will greatly miss his keen sense of humour as he was always making us laugh. You were and always will be loved. Funeral Mass will be held at Christ the King Church R. C. Church, 3239 Garnet Street, Regina, SK on Wednesday, December 6, 2017 at 1:00 p.m. Interment in Regina Memorial Gardens. In lieu of flowers, donations in Roland's name may be made to the charity of your choice. (Regina Leader-Post 02 Dec 2017)

SWEENEY, Clarence Peter (04 Jun 1924 - 19 Dec 2010) - was born in Toronto, Ontario June 4, 1924. He attended Riverdale High School. Clarence joined the Navy in the spring of 1942. Clarence married Noreen Foster June 1, 1944. They had a daughter, Sharon and a son, David, nine grandchildren and four great-grandchildren. Clarence's son died October 13, 1979. After discharge from the Navy Clarence worked for Clarke Brothers Machinists as a tool and die maker. Further training in time management led him to positions with the International Resistance Company and the Douglas Randall Company. In April of 1960, he opened two service stations in Scarborough, Ontario. In 1972, Clarence had a career change and moved north to Sutton, Ontario. There he worked for the Durham School Board. A work-related back injury forced him to take an early retirement. In 1985, he and Noreen moved to Pickering, Ontario where Clarence developed a keen interest in computers. He devoted three days a week helping Lord Elgin Public School students learn how to use a computer. During this time he created several computer learning programs for elementary school children. Clarence and Noreen moved to Cambridge and then to Vineland, Ontario where Clarence spent many hours tending to his rose gardens and lending a helping hand to his many neighbours.

Peter Sweeney - The Memory Project

ROSS, William Garfield, Sto PO, V10019, RCNVR MPK - 25 Jun 1940, HMCS FRASER - Born 15 May 1900, Ross was the son of William and Emma Ross of Regina.

William Garfield Ross of Regina, Saskatchewan was born at Indian Head and was a fireman for Imperial Oil when he enlisted on June 29, 1923 at Regina, Saskatchewan. He was discharged in 1927, re-enlisted 1930-35 and finally re-enlisted in 1938. Ross also enlisted in the 249th Battalion at Regina near the end of World War I (he had to lie about his age) when his family was living at Instow northeast of Shaunavon. William Ross joined the Regina post office staff Dec. 12, 1936, first as a letter carrier and later as a mail porter. "He was one of the nicest chaps and finest men we had on our staff" Mr. LaBalle said. Before the war he resided at 2024 Osler Street. He is survived by his wife who now resides at 21 McCarthy apartments.

SCIBAN, Henry Albert, AB, 3097, RCN, MPK - 25 Jun 1940, HMCS FRASER - Born 13 Sep 1919, son of Michael and Josephine Sciban, of Saskatoon, Saskatchewan.

Able Seaman Henry Albert Sciban, age 29 was killed aboard the Canadian destroyer HMCS Fraser, was one of three Saskatoon brothers serving in the Royal Canadian Navy. Parents of the sailor are Mr. and Mrs. M. J. Sciban who arrived in Saskatchewan from Poland in 1907. Able Seaman Sciban brothers are Edward F. Sciban, age 19, stationed at the Pacific Coast with the Royal Canadian Naval Volunteer Reserve and Stanley, age 23, on active service. Lieutenant Commander H. F. Balfour, former commanding officer of the R.C.N.V.R. is a brother-in-law, now serving on the west coast. Henry was a student when he enlisted on September 13, 1913 at Esquimalt, British Columbia on his 18th birthday.

SENYK, Steven, Sto, 21638, RCN, MPK - 25 Jun 1940, HMCS FRASER - Born 05 Mar 1919 in Swift Current, SK, son of Joseph and Dora Senyk. Steve Senyk enlisted on August 07, 1939 at Esquimalt, British Columbia just before the outbreak of the war.

SMITH, Charles Dunsmore, OS, 3307, RCN, MPK - 25 Jun 1940, HMCS FRASER - Born 09 Jun 1919, son of Herbert W. and Verna M. Smith, of Ogema, Saskatchewan.

When HMCS Fraser went down, Charles Dunsmore Smith, seaman, of Ogema, Sask., was among the killed. He had just passed his 21st birthday. Born a few miles from Ogema, where his parents, Mr. and Mrs. H.W. Smith are farmers, he attended school at Key West and Ogema. He was athletic, active in sports and popular in his community. He joined the navy Oct. 1, 1938, and with a year was in convoy work first from Halifax, then in the West Indies, and finally in European waters. Besides his parents, a brother, Walter, and a sister, Dorothy, survive.

Dunsmore Bay was named for him in 1951. A dozen years later he was given a duplicate honour when Smith Island at the entrance to Thompson Bay, Davin Lake, was also named for him.

SWINDLEHURST, John C., Ord. Sig, V7559, RCNVR, MPK - 25 Jun 1940, HMCS FRASER - born 25 Jun 1916, son of Harry E. and Elizabeth M. Swindlehurst, of Toronto, ON.

WAGAR, Donald Frank, AB, 2896, RCN, MPK - 25 Jun 1940, HMCS FRASER - Born 13 Jul 1919, son of Clayton Dean Francis W. Wagar, of Purple Springs, AB.

Donald was born on the homestead in the Abercrombie district east of Macklin, Saskatchewan. His father died while he was a boy, and his mother remarried and moved to Purple Springs. Donald was a student when he enlisted on March 01, 1937 as a boy seaman at Esquimalt, BC.

WATT, Thomas, Sto PO, 21232, RCN, MPK - 25 Jun 1940, HMCS FRASER - born 22 Apr 1902

Stoker Petty Officer Thomas Watt was lost on HMCS Fraser; he was a former well known soccer player of Victoria, being a member of Esquimalt and Nanaimo teams. He attended Lampson Street and Esquimalt High Schools. He leaves a wife Elizabeth Watt and is parents Mr. and Mrs. Simon Watt.

WHITE, Donald Harrison, OS, 3502, RCN, MPK - 25 Jun 1940, HMCS FRASER - Born 25 Apr 1922, son of Gerald and Elsie White of Halifax, NS.

WRIGHT, Richard Christopher Farr, Sto, 21608, RCN MPK - 25 Jun 1940, HMCS FRASER - Born 02 Feb 1921, the son of Arthur William and Kate Wright of Victoria, BC. He attended Victoria West and Victoria High Schools. He is survived besides his parents, by three brothers, Arthur, at Cobbie Hill, B.C. Lionel and Fred at home and a sister, Agnes at home.

CHILCOTT, Frederick Newton, PO.SA - Born: 04 Dec 1911 Died: 12 Feb 1975

Portrait of Frederick Chilcott

CAPPIELLO, John J. (1923-2012) - RCN Veteran WWII. At the Perley-Rideau on February 8th, 2012 at the age of 89, beloved husband of Marion (née Tobin) of 65 years. Loved father of Sandra (Pierre), Ronald (Sharon) and Anthony. Dear grandfather of Derek, the late Kurt, Sebastien, Lissa and Kyle.Visitations from 1-2PM before the funeral at St-Joseph Church, Huntingdon, QC. In lieu of flowers, donations to the Canadian Diabetic Ass. would appreciated. (Ottawa Citizen 11 Feb 2012)

BEARD, Walter, G.I., RCN (13 Feb 1921 - 21 Sep 2016) - Walter was born in Sedgewick, Alberta the eldest to his 4 sisters. He became a successful jockey before joining the Navy making the rank as gunnery instructor. After the war he worked on the water front as a longshoreman, a crane operator and instructor. He was an avid fisherman, hunter and enjoyed his time with the grandchildren. He'll be missed by his son, daughter, spouses, 5 grandchildren and 6 great grandchildren. (Vancouver Sun / The Province 02 Dec 2017)

CHURCH, Donald Wilfred Willard, AB, DEMS GUNNER (1925 - 2017) - It is with great sorrow the family of Donald Church announces his passing on November 19, 2017 at his home in Englehart, surrounded by his family and caregiver Audrey Peddie. Don was predeceased by his parents Florence and Wilfred, brother Renaldo (Nelly), sister Joan Price, wife Marjory and son Terry. Don is survived by his sons Dean (Cindy), Lance, Perry (Patty), Dale (Deana) and Stephen. He will be fondly missed by his grandchildren Lara (Shane Christie), Stephanie, Leesa (Daniel Weber), Joshua (Brittainy Hewitt), Zachary and Alexander. He was a cherished brother of Arlie Smith and brother-in-law to Audrey Church and Robert Price. Mourning his loss as well is Wayne Mondville (brotherly cousin) and many nieces and nephews. Don proudly served in the Royal Canadian Navy as an able Seaman Gunner for D.E.M.S. (Defensively Equipped Merchant Seaman) and was employed by Ontario Northland Railway as a Locomotive Engineer for 43 years. Don was a member of the Royal Canadian Legion Branch 104 and the Masonic Brotherhood. Don was an avid fisherman who enjoyed yearly fly-in fishing trips with his family and friends. He enjoyed travelling, curling, dancing and was a loyal supporter of the Toronto Maple Leafs and Blue Jays. The family wishes to thank Audrey Peddie, Mike Fawcett, Wayne Marshall and his staff and Don's nursing team and physicians. A service will be held at the Englehart Arena Community Centre on Friday, December 1st at 2:00 p.m. In memory of Don, contributions can be made to the Englehart Curling Club. (Toronto Star 28 Nov 2017)

DRUMMOND, Thomas George, LCdr, RCN - On November 24, 2017, Thomas George Drummond finally "slipped the surly bonds of Earth" and ended his long struggle with cancer. Born on June 21, 1935, Tom grew up in Winnipeg, Manitoba and studied as a cadet at both Royal Roads in Victoria, B.C. and RMC in Kingston, Ontario. He was a graduate of both UBC and MIT, and he served in the Canadian Navy for 16 years, eventually obtaining the rank of Lieutenant Commander. His career was broad and distinguished, and began with a posting after RMC to the experimental lab on the Avro Arrow project. With a specialty as a naval architect, he also participated in the design of the DH-280 warship program and he was design overseer of the Bra D'Or hydrofoil project, FHE-400, the world's fastest warship of its day. In his civilian career, Tom was employed at DREA in Dartmouth, N.S. in the role of defense scientist, eventually becoming a lab section head in hydronautics. Tom's job included a posting as Counsellor for Defense Research at the Canadian High Commission in London, England, and was followed by his appointment to DND headquarters as the Director of International Research and Development. Tom was posted internationally a second time to Washington, D.C. as Counsellor of Defense Research and Development. His final and most difficult assignment during his working life was overseeing the closure of the defense research lab in Victoria, DREP. Predeceased by his wife Terry and his daughter Susan, Tom's wit, sense of humour, and passion for creating beautiful woodworking projects will be sorely missed by his remaining three daughters Kathy (Ian), Lois, and Lisa (John) as well as his four grandchildren. Memories about Tom can be shared at 6334 Lansdowne Place, Duncan, B.C. from 2-4 p.m. on Saturday January 20, 2018. In lieu of flowers, donations can be made to the Canadian Cancer Society. (Victoria Times Colonist 28 Nov 2017)

HUMPHREY, Basil Donald (05 Jan 1932 - 14 Feb 2008) - age 85 years, a resident of Thunder Bay passed away unexpectedly at the T.B.R.H.S.C on Thursday, February 14, 2008. Born in Winnipeg, M.B., Basil moved to Thunder Bay with his wife Dorothy in 1945 following his service in the Royal Canadian Navy. He was a member of the Kiwanis Club of Thunder Bay, the Port Arthur Curling Club, the Associated Canadian Travellers and the Royal Canadian Legion Branch #5. Basil enjoyed sponsoring Port Arthur Minor Hockey and Junior Golf in the city. He was the founder and owner of Humphrey Sanitation which has been in operation for over 40 years. Basil will be lovingly remembered by his wife Dorothy, sons Don (Kris), and Mark, grandchildren Joseph, Jesse, Lily, Jason, Matthew and Michael, sisters Dorothy, Jean and Cindy (Don). Cremation has taken place and a memorial visitation for family and friends will be held on Wednesday, February 20, 2008 from 6:00 pm to 8:00 pm in the Sargent family reception Centre, 35 N. Court Street next door to the funeral home. Should friends desire, donations to the Royal Canadian Legion Br.#5 Building Fund would be appreciated. Arrangements entrusted to the Sargent & Son Funeral Home, 21 N. Court Street.

KINES, William M. (Pee Wee) - passed away on November 24, 2017 in W.R.H. Met Campus at the age of 84 years. He will be dearly missed by his loving wife Vicky Kines (Nee Lazuruk) and by his son, Gary Kines and granddaughter, Kayla Kines of Victoria, BC. Predeceased by his mother and father, Felicia and Robert Kines. He will be missed by his 2 sisters and 1 brother, Gertrude of Ceylon, SK, Alan Kines of Manitoba and Mary in Vero Beach, Florida. Predeceased by brothers and sister, Rev. Delbert Gordon of BC, Robert of Weyburn, Sask and Peggy in Toronto. Also predeceased by his sister-in-law Laura (Robert) Cazabon, Mary Gloude, Johnny and David Lazuruk, Helen Cadaratte and sister-in-law Liz (Normon) Holawecki) Bill served in the Navy for 23 years. Bill wished to be cremated with no service and no flowers. Please give any gift in his Memory to the donation of your choice. Arrangements entrusted to the C. Stuart Sykes Funeral Home, Kingsville. (Windsor Star 28 Nov 2017)

WARD, Clarke Lenard (Charlie) - passed to his eternal reward on Saturday, November 25, 2017. A Traditional Catholic funeral Mass will be held at Our Lady Queen of Peace Church in Vernon B.C. on Saturday December 2nd. Viewings will be in Kamloops on Thursday Nov 30th at Schoenings, and at Pleasant Valley Funeral Home in Vernon on Friday Dec 1st. Clarke was born one of 6 children (4 boys, 2 girls: Cecil, Rita, Doreen, Clarke, Lloyd, Lawrie) to Charles and Beatrice (Pattison) Ward of Kerrobert, Saskatchewan on February 16th, 1937. Clarke was preceded in death by his wife Ellen in 2015, and his siblings Lloyd, Cecil, and Rita. He joined the Royal Canadian Navy in 1954, and served his country for 25 years based in Halifax N.S. till 1980. Shortly after enlisting, Clarke met the love of his life, Ellen Ring. Clarke and Ellen lived in Halifax till the end of his naval career in 1980, and had 3 children during that time; Christopher, James, and Maggie. After retiring from the Navy, Clarke, Ellen, and the children moved back to Ellen's home province of British Columbia, to the city of Kamloops. Clarke started working as an electrician for Ainsworth Lumber, and continued in that career for another 25 years before retiring in 2005. Clarke leaves behind his three children, his brother Lawrie (Shirley), and sister Doreen, his sisters-in-law Katherine, Terry, Genevieve, brother -in-law Jim, as well as many nieces, nephews, 9 grandchildren, and many friends and neighbours.

WOODWARD, Rodney Trevors, AB, 2938, RCN, killed - 19 Jul 1940, HMCS NIOBE - Born 02 May 1920, son of William S. and Ada Woodward of Moose Jaw, SK.

Able Seaman R. T. Woodward lost his life in an encounter in the North Sea with two speedy German Messerschmitt 110's. Woodward was on active service in a patrol vessel when it was attacked by the Nazi fighters. The ship itself was not sunk, but Woodward was killed by a spray of bullets from the aircraft as he stood at his post. He is buried in the Caister Cemetery, Yarmouth, England. (Webmaster's note: it is not known which patrol ship he was on at the time of his death - HMCS Niobe was a shore establishment)

Newspaper article on AB Woodward's death - The Hamilton Spectator 23 Jul 1940

MARTYN, Frederick Norman Frank, Sto 2c, 21741, RCN, died - 17 Aug 1940, HMCS NADEN - Born 24 Dec 1918, son of Norman and Winnifred Martyn of London, ON. Stoker Martyn died from a fatal case of Spinal Meningitis at Esquimalt, BC. He is buried in Woodland Cemetery, London, ON.

Photo of Stoker Martyn's headstone

DEVINE, Charles Daniel, PO Writer, 40348, RCN, killed 19 Oct 1940, HMCS STADACONA - Born 11 Oct 1906, Petty Officer Devine was killed in an automobile accident on a Québec highway near Three Rivers, while returning to Halifax from a visit with his mother in Ottawa. Two motorists were arrested on drunken driving charges.

Petty Officer Writer Charles Daniel Devine whose home was at 39 London Street, Halifax, leaves a widow and two daughters, Kathleen and Claire, age five. His home has been in Halifax for the last eight years and last June he was given the rank of Petty Officer Writer. He had been connected with the Leave and Transportation Office since the opening of war hostilities. He was well known in shipping and railway circles. The son of Mrs. D. A. Devine and the late Mr. Devine, a well-known building contractor in Ottawa, who died a year ago. Petty Officer Devine joined the navy eleven years ago at Esquimalt, B.C. He served most of his training on H.M.C.S. Saguenay, and was on her when the war commenced. As a naval rating he was at the Coronation of King George VI and at the unveiling of the Canadian War Memorial at Vimy, France. He was among the naval men commissioned to England to bring H.M.C.S. Restigouche to Halifax. He was a member of the Masonic Order. A Naval funeral was held at Cruiksbank Funeral Home to St. Mark's Anglican Church. Services will be performed by Rev. John Furlong naval chaplain and Rev. W. W. Clarkson pastor.