---
HMCS PORTE ST LOUIS 183
Gate Vessel
---
| | |
| --- | --- |
| | HMCS PORTE ST LOUIS 183 |
Laid down: 21 Mar 1951

Launched: 23 Jul 1952

Commissioned: 29 Aug 1952

Paid off: 31 Mar 1996

Fate: Unknown
Named after the gate of the French fortifications at Quebec City and Louisbourg, they were designed specifically to operate the gates in anti-submarine booms, but served primarily as training vessels in peace-time.
During the summer of 1972, PORTE ST LOUIS conducted a 2 reserve summer training cruises with the following port visits: Cruise Alpha - July 1972: Depart Halifax 04 Jul; Pvst Pictou 7-8 Jul; pvst Summerside 16-18 Jul; pvst Halifax 22-24 Jul; pvst Lunenburg 24-27 Jul and return to Halifax 28 Jul. Cruise Bravo - Aug 1972: Depart Halifax 01 Aug; pvst Port Aux Basques 3-4 Aug; pvst Battle Harbour 5-7 Aug; pvst Cartright 9-11 Aug; pvst St. Anthony 12-14 Aug; pvst Red Bay 14-15 Aug; pvst Harrington Harbour 16-17 Aug; pvst Natashquan 18-19 Aug; pvst Havre St Pierre 20-22 Aug; pvst Mingan 22-23 Aug; pvst St. Pierre (Island of) 26-29 Aug and return to Halifax 31 Aug.
PORTE ST LOUIS was paid off on 31 Mar 1996.
Specifications on completion: Displacement: 420 tons full load, Length: 125.5 ft, Beam: 26.3 ft, Draft: 13 ft, Speed: 11 kts, Complement: 3 officers, 20 men, Armament: 1-40 mm. The 40mm was late removed.
---
Photos and Documents The Ship's Bell
---
Commanding Officers
Lt Norman W. Fox-Decent, RCN(R) - 1965
---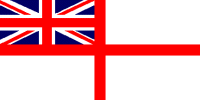 In memory of those who have crossed the bar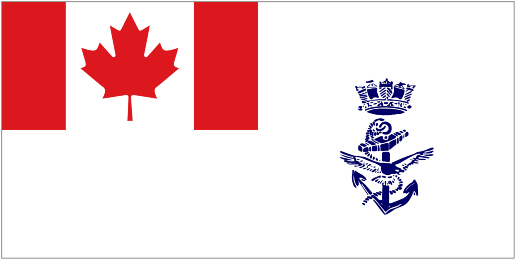 They shall not be forgotten
---
Former Crew Members
McDougall, Keith, LSEM2, Apr 1972 - Dec 1972


---
Photos and Documents
HMCS PORTE ST LOUIS - undated

DND / RCN photo

Articles on the summer training cruise on the Great Lakes by HMCS PORTE ST JEAN, HMCS PORTE ST LOUIS and HMCS SCATARI

The Windsor Star, Sat., 11 Jul 1964

Courtesy of Ken McLeod

Page 4 continuation of the above article "The Navy's In"

The Windsor Star, Sat., 11 Jul 1964

Courtesy of Ken McLeod

HMCS PORTE ST LOUIS 183, UNTD Training Cruise, Thousand Islands area - May/Jun 1965

From the collection of Gary Medford

Courtesy of Gary Medford

Gary Medford takes anchor bearings, HMCS PORTE ST LOUIS 183, May/Jun 1965

From the collection of Gary Medford

Courtesy of Gary Medford

HMCS PORTE ST LOUIS 183, Great Lakes, Jun 1965

Photo taken from HMCS PORTE ST JEAN 180

From the collection of Gary Medford

Courtesy of Gary Medford

Hands to Bathe - HMCS PORTE ST LOUIS - Aug 1965

From the collection of Gary Medford

Courtesy of Gary Medford

HMCS PORTE ST LOUIS 183, Lake Ontario 1965

From the collection of Gary Medford

Courtesy of Gary Medford

Gary Medford on HMCS PORTE ST LOUIS 183, Aug 1965, UNTD training

HMCS PORTE ST JEAN 180 was nested outboard

From the collection of Gary Medford

Courtesy of Gary Medford

Gary Medford in the wheelhouse of HMCS PORTE ST LOUIS 183, Aug 1965

From the collection of Gary Medford

Courtesy of Gary Medford

PORTE ST LOUIS 183 (with PORTE ST JEAN 180 outboard) at Hamilton, ON - Aug 1965

From the collection of Gary Medford

Courtesy of Gary Medford

HMCS Port St Louis 183, UNTD Training Cruise, Thousand Islands area - Aug 1965

From the collection of Gary Medford

Courtesy of Gary Medford

HMCS PORTE ST LOUIS and HMCS PORTE ST JEAN visit Rochester, NY, USA

The Rochester Democrat and Chronicle - Sat., 04 Sep 1965

Courtesy of Ken McLeod

HMCS PORTE STE LOUIS 183 and HMCS PORTE STE JEAN 180

Gate Vessels Visit Picton

The Picton Gazette, 12 Jul 1967

(1) Two Naval Vessels to Lake Ontario Cement Dock - Picton Gazette 07 Jul 1967 (2) Ships Visit Is Huge Success - The Picton Gazette, 12 Jul 1967 (3) HMCS PORTE ST JEAN and HMCS PORTE ST LOUIS Open to Visitors - The Picton Gazette, 14 Jul 1967

Researched by / Courtesy of John Lyons

1972 Gate Vessel Summer Cruise Certificate

Courtesy of Keith McDougall

HMCS PORTE ST LOUIS at anchor near Roddington, Nfld. Summer 1974

Source: Downhomelife.com
---