---
Q057
Fairmile Motor Launch
---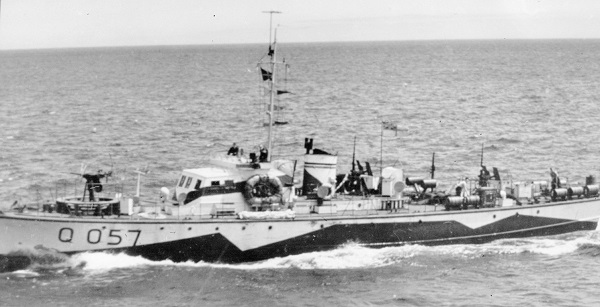 Fairmile ML Q057
RCN Photo # O-741-32
Courtesy of the Comox RCAF Museum
Click on the above photo to view a larger image
Laid down: 03 Mar 1941

Launched: 26 Jul 1941

Delivered to the RCN: 28 Oct 1941

Removed from service: 05 Jun 1945

Fate: Sold in 1957. Final disposition unknown.
Built by Minett-Shields Ltd., Bracebridge, Ontario, she was delivered to the RCN on 28 Oct 1941. While she flew the White Ensign, she was not commissioned into the RCN but instead was listed as a tender to HMCS SAMBRO, the depot ship for escorts (tenders were not commissioned vessels). She was paid off on 05 Jun 1945 and sold in 1957.
---
---
Commanding Officers
Lt R.A. Jarvis, RCNVR - 29 Oct 1941 - ?? Dec 1941

SLt John Fraser Gallagher, RCNVR - 17 Mar 1942 - unk

Lt John Fraser Gallagher, RCNVR - 06 May 1942 - unk

Lt Roy Campbell Denny, RCNVR - 09 Jun 1943 - 22 Sep 1943

Sub/Lt J.A. Davis, RCNVR - 23 Sep 1943 - 09 Dec 1943

Lt K.F. Hurst, RCNVR - 10 Dec 1943 - 04 May 1944

Lt Maurice Outhit Beverley, RCNVR - 05 May 1944 - 26 Sep 1944

Lt Channing Deacon Gillis, RCNVR - 27 Sep 1944 - 23 Nov 1944

Lt James Stewart Gardiner, RCNVR - 02 May 1945 - 05 Jun 1945
---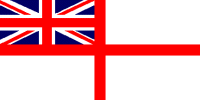 In memory of those who have crossed the bar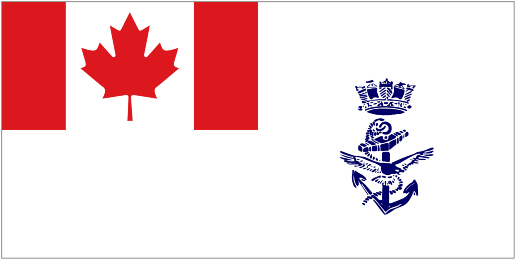 They shall not be forgotten
---
Former Crew Members
Christopherson, Robert William, SLt, RCNVR - 17 Apr 1943
Gilmour, William Andrew, SLt, RCNVR - 01 May 1942
MacFarlane, Hugh Osmond, SLt, RCNVR - 02 May 1944
---
Photos and Documents
---