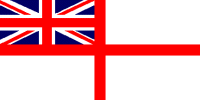 For Posterity's Sake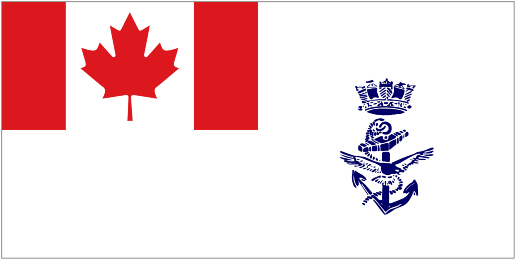 A Royal Canadian Navy Historical Project
Service history of:
I was aboard HMCS Quesnel when we picked up the survivors off the SS Fort Camosun, which had been torpedoed by a Japanese submarine, and also when we rounded up Japanese fishing boats in Dec 1941 on the West coast. Sailed Quesnel through the Panama Canal to Halifax when the ship was employed for escort duties for convoys. Commissioned HMCS Inch Arran and served as Buffer during time aboard. Commissioned HMCS Ontario in Belfast, Ireland 25 Apr 1945. Travelled to Malta, Alexandria (Egypt), Through the Suez Canal, Aden (Arabia), Colombo (Ceylon), Trincomalee (Ceylon), through the Malacca Straits to Hong Kong (China). On 18 Sep 1945 was stationed ashore as A/RPO. Ontario returned to Canada via Honolulu and on arrival at Esquimalt most oft he crew was discharged. I was honourably release 31 Jan 1946.
On 23 Apr 1955 I re-enlisted in the RCNR at HMCS Chippawa where my duties were mostly Parade Ground GI, instruction new entries and UNTDs in rifle and parade ground drills as well as classroom instruction. I was flag bearer, carrying the White Ensign on all parades and had the privilege of carrying the White Ensign for the last time at HMCS Chippawa before it was changed. I served in HMCS Skeena for naval training 10 Aug 1957 to 22 Aug 1957 and HMCS Assiniboine for naval training 08 Apr 1961 to 16 Apr 1961. I was honourably released from the RCNR on 28 Apr 1965
Jim's Wartime Diary Summary of ship and shore drafts
As of Jan 2019, Jim Silvester is alive and well at the age of 95.
Ships served in:
HMCS MALASPINA - Served in Malspina 15 Mar 1941 - 16 Sep 1941 as an OS/AB, QR3, RCNVR. Rated AB 07 Apr 1941
HMCS QUESNEL - Served in Quesnel 06 Oct 1941 - 08 Sep 1944 as an ABQR2 / LS / PO, RCNVR. Rated QR2 - 04 Oct 1941. Rated LS - 15 Apr 1943. Rated PO - 05 Aug 1944
HMCS INCH ARRAN - Served in Inch Arran 18 Nov 1944 - 09 Jan 1945 as a PO.QR2, RCN. Commissioning Crew
HMT AQUITANIA - Boarded Aquitania 19 Mar 1945 for transit to HMCS Niobe
HMCS ONTARIO - Served in Ontario 25 Apr 1945 - 29 Nov 1945
HMCS SKEENA - Served in Skeena 10 Aug 1957 - 22 Aug 1957 as a PO1, RCNR
HMCS ASSINIBOINE - Served in Assiniboine 08 Apr 1961 - 18 Apr 1961 as a PO1, RCNR
(1) Jim Silvester on HMCS Quesnel (2-3) PO Jim Silvester - date unknown
(4) Field Gun Crew 1941 - J. Silvester ABQR2; A.S. Hickes, OS; L.G. Moore, OS; N.L. Bourne, AB; A.Z. Kennedy, AB; E.M. Herbert, AB; F. Ticehurst, AB; Roger Twiss, AB; D.C. Motley, AB; Philip Petit; John Slessor, AB; Jerry Kennedy, AB; E.P. Murphy, AB; N. Agland, Sig; L.J. Montgomery, AB; L.A. Mohn, AB
(5-7) Edinburgh, Scotland, 1945 - While stationed and waiting to pick up the Ontario We were given a week end off. This allowed me to go to Edinburgh Scotland and visit my mom's sister and her husband (my aunt and uncle) (4) Edinburgh Castle, Entrance to the Shine (5) Sir Walter Scott Monument (6) Forth Bridge (Firth of Forth), Edinburgh, Scotland
(7) Colour Party Front: (L-R) PO2 Les Williams, PO1 Jim Silvester, PO2 Jack Sheedy - Rear: CPO1 Charlie Gilraine
(8) Colour Party Front: (L-R) PO2 Les Williams, PO1 Jim Silvester, PO2 Jack Sheedy - rear: CPO1 Charlie Gilraine - behind colour party: LCdr J. LeMaistre - right of platoon, with white belt, C1 Jim Borthwick
(9) Front Row: Lt. G. Calder, CPO2 Ed Bobbie, unknown, LS Jack French, PO2 Les Williams, CPO1 Jim Borthwick, Lt Wally Fox-Decent // Middle Row: PO1 Don Cameron, unknown, unknown, LS Graham Lowden, PO1 Jim Silvester // Rear Row: unknown, unknown. photo dated: Mar 1965
(10) Photos from the Winnipeg Free Press of members of the RCNVR prepare to leave for Esquimalt (11) They're in the Navy - Party of 20 Winnipeg Boys Leave for Base at Esquimalt - Newspaper article from the Winnipeg Free Press (12) The White Ensign is lowered for the final time at HMCS Chippawa, 15 Mar 1965
---