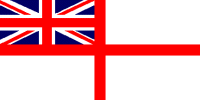 For Posterity's Sake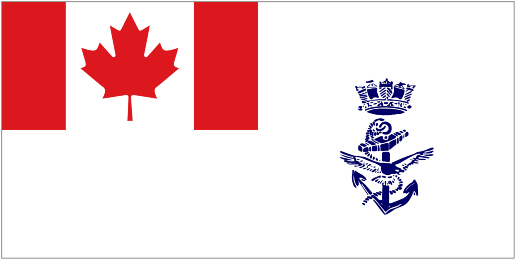 A Royal Canadian Navy Historical Project
In memory of those who have Crossed the Bar
Raymond Charles Hunt

Captain (N), RCN / C.A.F.

Born: 05 Feb 1933, London, England

Died: 01 Mar 2019, Halifax, Nova Scotia
A Simple Sailor - by Ray Hunt, Capt (N), ret'd - An autobiography of his early years and his life in the Navy ..... as a simple sailor
HUNT, Raymond Charles, Capt (N), RCN / C.A.F. - Master Mariner
Ray was born in London, England, on 5 February 1933. He passed away at the Halifax Infirmary March 1, 2019. He will be missed by his beloved wife Jean Cudmore (his four step-children, Donald, Cathy, Sharon, David and their families) and his two daughters Lindsey and Kerry, as well as his grand daughters Alex and Amanda.
He was educated in Northern Ireland and followed in his father's footsteps going to sea as a cadet in the Merchant Navy. After spending 10 years in a combination of nautical studies and practical experience he obtained his Foreign-Going Master Mariners Certificate in 1959.
In 1961, after training with the Royal Navy Reserve in the UK, he joined the Royal Canadian Navy. He served in surface ships for three years, before joining submarines in 1964. He remained in submarines for 17 years having commanded the submarines HMCS Rainbow and HMCS Okanagan; finishing his submarine career as the Commander, First Canadian Submarine Squadron, in charge of all Canadian submarines on the East coast. It was something he loved and enjoyed so much.
He then went on to command HMCS Preserver, a fleet replenishment ship for two years, after which time he was posted as the Defence Attache at the Canadian Embassy in Oslo for three years, responsible for Canadian interests in military matters in Norway, Sweden and Denmark.
After life in the Navy, he retired in 1987, at which time he "went to work". He went to industry for a short period of time, but his heart was really in finding new and challenging things to do. In 1994 at the age of 61 he learned to fly and subsequently became part-owner of his own aircraft which he and Jean flew around Eastern Canada and the U.S. They also enjoyed many cruises and world travels.
So from ON the sea, UNDER the sea, and FROM the sky, Ray has seen the oceans from all directions. He enjoyed every minute of it.
He has donated his body to Dalhousie Medical School, with his ashes to be scattered at sea at a later date. Ray has gone deep for the last time.
A celebration of Ray's life will be held at JA Snow's Funeral Home, 339 Lacewood Dr., Halifax on Friday March 8th at 11:00. At Ray's request there will be no visiting hours. A reception will follow the service.
In lieu of flowers, donations can be made to Fort Massey United Church or to the charity of your choice.
Ships served in:
HMS WAKEFUL
HMS/m SCORCHER
HMCS CRESCENT - Appointed to Crescent 12 Apr 1961 until Jul 1963 (memoirs of Capt. Ray Hunt)
HMCS INCH ARRAN - Joined Inch Arran Apr 1964 while she was in refit in Sorel, QC (memoirs of Capt. Ray Hunt)
HMCS GRILSE - Appointed to Grilse 03 Mar 1965 as a Lt, RCN. Appointed to XO in 1968.
HMCS RAINBOW - Appointed to Rainbow 02 Dec 1968 as Lt, XO. Commissioning crew. 2nd Commanding Officer
HMCS OKANAGAN - 10th Commanding Officer
HMCS ONONDAGA - 13th and 15th Commanding Officer
COMMANDER FIRST CANADIAN SUBMARINE SQUADRON
HMCS PRESERVER - 9th Commanding Officer
---