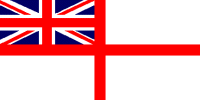 For Posterity's Sake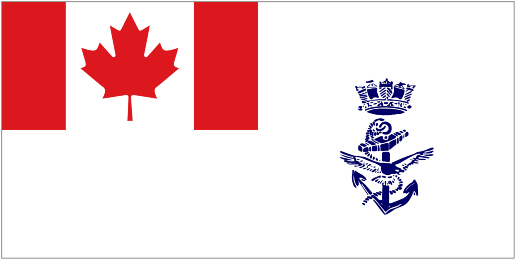 A Royal Canadian Navy Historical Project
In memory of those who have Crossed the Bar
John Raymond Lapp

Stoker Petty Officer, V30120, RCNVR

Born: 24 Oct 1916, Victoria, British Columbia

Died: 18 Mar 1945 at sea

Book of Remembrance
LAPP, John Raymond, Sto PO, V30120, RCNVR, MPK - 18 Mar 1945, HMCS GUYSBOROUGH - Son of George William and Eleanor Lapp, of Courtenay, BC; husband of Ruby Elvina Lapp, father of Donna Lapp, of Victoria, BC.
Ships served in:
HMCS MALASPINA - Served in Malaspina 17 Apr 1940 - 15 Oct 1940 as a Sto 2c, RCNVR
HMCS TIMMINS - Served in Timmins 09 Feb 1942 - 28 Feb 1943 as a Sto 1c and A/L/Sto, RCNVR. Rated A/L/Sto 01 Mar 1942
HMCS GUYSBOROUGH - Drafted to Guysborough 03 Nov 1943 as an A/Sto PO, RCNVR. Rated Sto PO 01 Mar 1944
(1-2) Certificate of Service (3) Report of Death (4) Article on the death of Sto PO Lapp
(5) John and Ruby Lapp, Victoria, BC - c1940 (6) Ruby, John and daughter Donna - winter 1945. Having been deployed in Apr 1944 when Donna was born, those few months ashore in the winter of Dec '44 - Mar '45 was the only opportunity John had to spend with his daughter. (7) Stokers on HMCS GUYSBOROUGH. John Lapp is #8 (8) Unidentified sailor doing dhobey (laundry) on HMCS GUYSBOROUGH (9) John lap with handkerchief tied to his head.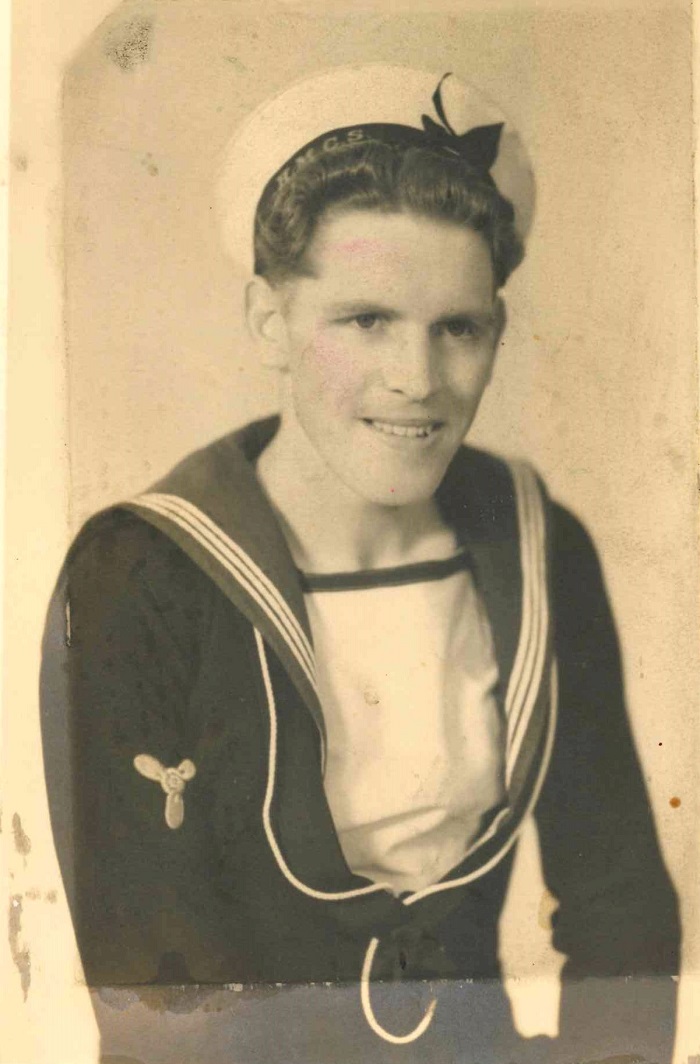 ---