---
HMCS GUYSBOROUGH J52
Bangor Class Minesweeper
---
HMCS GUYSBOROUGH J52
RCN Photo # L-5281
Courtesy of the Comox RCAF Museum
Click on the above photo to view a larger image
Battle honours and awards: Atlantic 1943-44, Normandy 1944
Laid down: 28 May 1941

Launched: 21 Jul 1941

Commissioned: 22 Apr 1942

Fate: Sunk on 17 Mar 1945 by U-868
Built by North Vancouver Ship repairs Ltd, Vancouver for the RN she was transferred to the RCN for manning. She was commissioned on 22 Apr 1942, and assigned to Esquimalt Force. On 17 Mar 1943, she left for Halifax, arriving on 30 April 1943. After brief service with WLEF, she joined Halifax Force. In mid-Sep 1943 GUYSBOROUGH underwent six weeks' refit at Baltimore, MD. On 21 Feb 1944, with CANSO, KENORA and WASAGA, she left Halifax for the Azores en route to Plymouth, where she arrive on 08 Mar 1944. She was assigned to the 14th Minesweeping Flotilla and was present on D-Day. In Dec 1944 she returned to Canada for refit at Lunenburg, after which, bound again for Plymouth, she was torpedoed and sunk with a loss of 53 of her crew.
At 18.50 hours on 17 Mar 1945, HMCS GUYSBOROUGH J52 was hit in the stern by a Gnat from U-868 about 210 miles north of Cape Finisterre in the Bay of Biscay. Sailing alone the minesweeper towed a CAT gear against acoustic torpedoes but the Gnat nevertheless hit the stern, probably because the gear was streamed too close to the ship to confuse the warhead. Settling by the destroyed stern with a slight list to port, the vessel did not sink and the U-boat fired a coup de grâce at 19.35 hours. The torpedo hit on the starboard side amidships and caused the minesweeper to sink fast by the stern. Two crew members had been killed in the explosions and the remaining men had to abandon ship on five Carley floats because the motor cutter and the whaler were unusable. A first group of 48 survivors lashed four rafts together, while the fifth raft drifted away overcrowded by the remaining men. They had managed to send a distress signal and several vessels were sent to their rescue, but it took HMS INGLIS K570 around 19 hours to arrive. In the meantime 49 of the survivors had died of injuries or exposure - 36 on the overcrowded raft. Interestingly, a Spanish trawler with "a suspicious amount of electronic gear" and suspected of having played a part in the GUYSBOROUGH'S sinking was chased out of the area by HMS LORING. Obviously the trawler picked up the body of at least one Canadian sailor since GF Adam is buried in the British cemetery at Bilbao, Spain. (source: The U-boat net)
Historical note: U-868 surrendered on 9 May 1945 at Bergen, Norway. She transferred to Loch Ryan 30 May 1945 for Operation Deadlight. She was sunk during Operation Deadlight on 30 Nov 1945 in position 55.48N, 08.33W.
---
Fred Seeley tells of the sinking of HMCS GUYSBOROUGH
---
RCN Memories: A Gift Remembered - A Sailor not Forgotten
---
Commanding Officers
Lt Benjamin Thomas Robert Russell, RCNR - 08 Apr 1942 / 22 Apr 42 - 17 Mar 45
---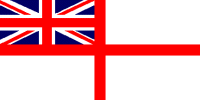 In memory of those who made the ultimate sacrifice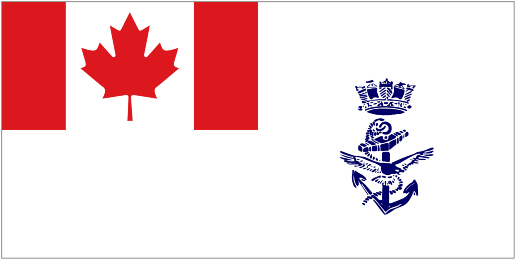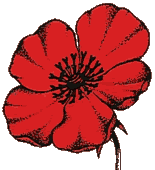 Lest We Forget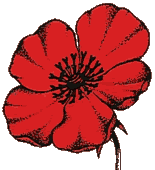 Mechanician 1c, RCN

Killed - 18 Mar 1945

L/Sto, V38084, RCNVR

MPK - 18 Mar 1945

Sto 2c, RCNVR

MPK - 18 Mar 1945

AB, RCNVR

MPK - 18 Mar 1945

Lt (E), RCNVR

MPK - 18 Mar 1945

L/Sto (M), RCNVR

MPK - 18 Mar 1945

Sig, RCNVR

MPK - 18 Mar 1945

Sig, RCNVR

MPK - 18 Mar 1945

AB, RCNVR

MPK - 18 Mar 1945

Sto PO, RCNVR

MPK - 18 Mar 1945

Sto 1c, RCNVR

MPK - 18 Mar 1945

Tel, V62740, RCNVR

MPK - 18 Mar 1945

OS, RCNVR

MPK - 18 Mar 1945

SLt, RNVR, (O/P)

MPK - 18 Mar 1945

ERA 4c, RCNVR

MPK - 18 Mar 1945

L/Coder, RCNVR

MPK - 18 Mar 1945

Cook (S), RCNVR

MPK - 18 Mar 1945

PO RDF 2c, RCNVR

MPK - 18 Mar 1945

Sto 1c, RCNVR

MPK - 18 Mar 1945

SBA, RCNVR

MPK - 18 Mar 1945

L/Sig, RCNVR

MPK - 18 Mar 1945

Sig, RCNVR

MPK - 18 Mar 1945

Sto PO, RCN

MPK - 18 Mar 1945

OS, RCNVR

MPK - 18 Mar 1945

AB, RCNVR

MPK - 18 Mar 1945

L/Sto, RCNVR

MPK - 18 Mar 1945

ERA, RCNVR

MPK - 18 Mar 1945

Lt, RCNVR

MPK - 18 Mar 1945

AB, Royal Navy

MPK - 18 Mar 1945

AB A/ST, RCNVR

MPK - 18 Mar 1945

Cook, RCNVR

MPK - 18 Mar 1945

Sto PO, RCNVR

MPK - 18 Mar 1945

Stwd, RCNVR

MPK - 18 Mar 1945

Sto 1c, RCNVR

MPK - 18 Mar 1945

AB AA2, RCNVR

MPK - 18 Mar 1945

L/Writer, RCNVR

MPK - 18 Mar 1945

L/Stwd, RCNVR

MPK - 18 Mar 1945

Sto 1c (M), RCNVR

MPK - 18 Mar 1945

AB, RCNVR

MPK - 18 Mar 1945

OS, RCNVR

MPK - 18 Mar 1945

Sto 1c, RCNVR

MPK - 18 Mar 1945

L/Sto, RCNVR

MPK - 18 Mar 1945

LS RDF2, RCNVR

MPK - 18 Mar 1945

Sto PO, RCNVR

MPK - 18 Mar 1945

Tel, RCNVR

MPK - 18 Mar 1945

Lt, RCNVR

MPK - 18 Mar 1945

Sto, RCNVR

MPK - 18 Mar 1945

Tel, RCNVR

MPK - 18 Mar 1945

Lt, RCNVR

MPK - 18 Mar 1945

L/Tel, RCNVR

MPK - 18 Mar 1945

AB, RCNVR

MPK - 18 Mar 1945

Sto 1c, RCNVR

MPK - 18 Mar 1945

LSA, RCNVR

MPK - 18 Mar 1945
---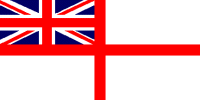 In memory of those who have crossed the bar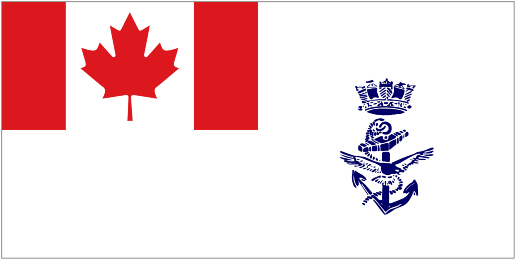 They shall not be forgotten
(s) - survived the sinking of HMCS GUYSBOROUGH
---
Former Crew Members
(s) - survived the sinking of HMCS GUYSBOROUGH
Adams, Sydney Edward, Cd (E), RN - 21 Apr 1942 / 22 Apr 1942

Baker, Roland John Burke, LS (s)

Baumken, N. - 1944

Belyea, Kenneth Gordon, Lt, RCNVR - 09 Jul 1942

Bellamy, A.M.

Bennett, James, Sto - 1944

Blakeney, Robert, AB, RCNVR - 1944

Brown, Kenneth A., AB - 1944

Brumpton, A.G., ERA 4c (of New Westminster, BC) (s)

Carey, Edward, OS - 1944

Conley, George, SPO - 1944

Convey, J., Sto (s)

Coull, R., Sto (s)

Dumbleton, W.H., Sto PO (s)

Fallis, W. - 1944

Fitz-Clarke, Leonard, Lt, RCNR - 15 Jun 1943

Gautheir, Frank, LS, RCNVR - 1944

Girroir, Herbert, SPO - 1944

Gleason, J., Coder (s)

Godin, Art, LS, RCNR - 1944

Gowans, William Kitchener, Lt, RCNVR - 09 Jul 1942

Grells, Nate

Higgins, Howard, Sto - 1944

Jack, Howard, AB, RCNVR - 1944

Johnston, Derek Robert Lukin, Lt, RCNVR - 08 Apr 1942 / 22 Apr 1942

Kelly, J. - 1944

Kologie, Louis, AB (s)

MacDonald, Clarence, SPO, RCNVR - 1944

MacGregor, Gordon H., AB - 1944 (of Winnipeg) (s)

Mandzuk, Alexander, AB (of Moose Jaw, SK) (s)

McCormick, Frank McLeod, SLt, RCNVR - Jan 1945

McLeod, John Norman, Skpr, RCNR - 20 Apr 1942 / 22 Apr 1942

Meanwell, Henry Bennett, SLt (E), RCNVR- 20 Jul 1943

Morrison, J. - 1944

O'Connor, Charles Wilfred, Wt (E), RCNVR - 20 Jul 1943

Paltiel, Daniel, Sig, RCN - 1944

Pottier (Potter ?sp), SLt (s)

Reynolds, James E.. Sto - 1944

Ross, Tommy, Coder - 1944

Rumple, Oscar Hedley, Lt, RCNVR - 01 Feb 1945

Russell, Benjamin Thomas Robert, Lt, RCNR - 08 Apr 1942 CO / 22 Apr 1942

Scully, Hugh Ballard, Lt, RCNVR - 18 May 1942

Seeley, Fred, AB, SD - 1942-1945

Simon, Hugh, AB (s)

Spanner, Allan, Sto - 1944

Squibb, A.James, Sto PO (of Brockville, ON)

Stevenson, J. - 1944

Taylor, Harry - 1944

Townsend, James Booth, AB (of Ioco, BC) (s)

Vardy, H. - 1944

Walker, Dennis Gerland, Sto PO (of Victoria, BC) (s)

Warry, William, AB - 1944

Webber, Eugene, AB, RCNR - 1944

Weese, C.A., AB (s)

Willington, John Ormsby, Lt, RCNVR - 18 May 1943

Wood, George Alan, OS (s)

Young, Jack, ERA - 1944-1945 (s)
---
Photos and Documents
Lt Richard Stanley Slade, 067550, RCNVR

MPK 17 Mar 1945

Richard Slade was born on 16 Aug 1921 to George and Helen L. Slade of Toronto, Ontario. He left his second year of commerce and finance course at the university of Toronto to enlist in the RCNVR in early 1940. He was awarded his commission in 1943 and at the time of the sinking of HMCS GUYSBOROUGH was one of two of the original officers appointed to HMCS GUYSBOROUGH; the other being her Commanding Officer. (Source: "Ultimate Sacrifice" by Robert P. D'Aoust)

The following is an excerpt from the Fred Seeley's account of his survival of the sinking of HMCS GUYSBOROUGH on 17 Mar 1945. Fred Seeley was an Able Seaman ASDIC operator at the time. "One of the officers, Lt Slade, was a hero. They tried to pull him onto the rafts that were tied together, but he refused until everyone else was saved. We took the belts from our life vests and tied him to the rafts. After few hours, he untied himself and swam away - he was one of those that were lost." (Source: Telephone interview with Fred Seeley on 12 Jan 2015)

When the GUYSBOROUGH was sunk, the 2nd torpedo destroyed the two ship's boats which had already been lowered and only 5 carley floats were left. This was not enough for all the men who were in the water. Lt Richard Stanley Slade was a hero. He put the men of HMCS GUYSBOROUGH ahead of his personal safety and ultimately his life - refusing to be pulled onto the floats until everyone else was saved. It was the courage and sacrifice of men like him who helped ensure victory in the Battle of the Atlantic.

If anyone has any photos of Lt. Richard Slade that they would like to share here, please send me an EMAIL

(JL05) Stokers on HMCS GUYSBOROUGH. John Lapp is #8 // Click here to view photo JL01 without the numbers

(JL06) Unidentified sailor doing dhobey (laundry) on HMCS GUYSBOROUGH

(JL07) John Lapp with handkerchief tied to his head.

From the collection of Sto PO John Lapp, RCNVR

Courtesy of Zak Taylor

(WC01-WC02) HMCS GUYSBOROUGH J52 off Iceland (WC03) Unidentified sailor on HMCS GUYSBOROUGH J52, North of Iceland (WC04) HMCS GUYSBOROUGH J52 conducting a stern fueling while in convoy in the North Atlantic (WC05) Unidentified sailor on HMCS GUYSBOROUGH J52 off Greenland (WC06) Unidentified sailors on HMCS GUYSBOROUGH J52 in the North Atlantic (WC07) This is what you would see for days on end - HMCS GUYSBOROUGH J52 in the North Atlantic

(WC08) Merchant ships in the English Channel. Photo taken from HMCS GUYSBOROUGH J52 (WC09-WC11) The sweep deck of HMCS GUYSBOROUGH J52 in rough seas (WC12) Bellamy A.M. on HMCS GUYSBOROUGH J52 in the North Sea (WC13)Nate Grells on HMCS GUYSBOROUGH J52 (WC14) William (Bill) Clark on the 3-inch gun of HMCS GUYSBOROUGH J52

(WC15) Shultz and Buckley on HMCS GUYSBOROUGH J52 off Dieppe (WC16) Rowsell on HMCS GUYSBOROUGH J52 in the Caribbean (WC17) Sailors relaxing on the sweepdeck on HMCS GUYSBOROUGH J52 in the Caribbean (WC18) William (Bill) Clark and shipmate on HMCS GUYSBOROUGH J52 (WC19) William (Bill) Clark on HMCS GUYSBOROUGH J52 near Cuba (WC20)

The D-Day Invasion Fleet as seen from HMCS GUYSBOROUGH

(WC20) outside Portland, UK (WC21) the Invasion Fleet crossing the Channel (WC22) a Tribal Class Destroyer (WC23) a MTB (WC24) LSTs

(WC25) Unknown battleship (WC26) Landing craft (WC27) German fortifications (WC28) Bombed warehouse

(WS29) U.S. Subchaser Rescued By Canucks in Mad Sea (WS30-WS31) Halifax Officer Directs Rescue - HMCS GUYSBOROUGH Rescues Crew of American Subchaser (WS32) GUYSBOROUGH's Men Praised For Bravery In Gale - (first portion of newspaper article missing) (WS33) Newspaper article on HMCS GUYSBOROUGH rescuing an American Liberty Ship (WS34-WS35) Christmas Card from HMCS GUYSBOROUGH J52

From the collection of William George (Bill) Clark

Photos taken while Bill Clark was serving in HMCS GUYSBOROUGH Sep 1942 - Feb 1944

Courtesy of Suzanne Clark

LOCAL SAILORS TAKE PART IN DRAMATIC RESCUE AT SEA - The RCN Minesweeper HMCS GUYSBOROUGH was credited recently with one of the most dramatic rescue operations of the war, and its crew has been commended by two governments for saving the crew of a U.S. sub chaser in the gale-swept North Atlantic. Four Hamilton men on the GUYSBOROUGH at the time appear in the photograph. Left to right, they are: A.B. William Warry, Tel. William Clark, (RCN), E.R.A. Jack Young and Stoker Jack Berryman. - RCN photo by Petty Officer Andres, RCNVR

From the collection of William George (Bill) Clark

Courtesy of Suzanne Clark

Taking part in dramatic rescue of U.S. Navy subchaser and crew of 20 in Atlantic gale were these Ontario sailors, members of crew of HMCS GUYSBOROUGH minesweeper. Left to right: Sub.-Lt. Harry Meanwell, Windsor; and four Hamilton ratings: AB. William Warry, Tel. William Clark, ERA. Jack Young and Sto. Jack Berryman

From the collection of William George (Bill) Clark

Courtesy of Suzanne Clark

MARITIME RATING AIDED RESCUE - Credited with one of the most dramatic sea rescue operations of the war, officers and men of the Royal Canadian Navy minesweeper HMCS GUYSBOROUGH were commended by two governments for their efficient manner in which they saved a United States Navy sub-chaser and her crew of 20 from a gale swept North Atlantic sea. The American ship was without communications, steering or motive power when picked up the by Canadian sailors. Here are five Maritime ratings who played important roles in the rescue operations. From left to right, they are: Ldg. Smn. Frank Gauthier, RCNVR., Charlottetown; A.B. Robert Blakeney, RCNVR., Halifax; S.P.O. Clarence MacDonald, RCNVR, Antigonish; Ldg. Smn. Art Godin, RCNR., Dalhousie; and A.B. Eugene Webber, RCNR, Upper Lakeville, Halifax.

From the collection of William George (Bill) Clark

Courtesy of Suzanne Clark

Toronto Crew Members of Canadian Minesweeper GUYSBOROUGH

J. Kelly, N. Baumken, J. Stevenson, W. Fallis, H. Vardy

J. Cox, W. Findlay, S. Slade, K. Whynot, J. Morrison

From the collection of William George (Bill) Clark

Courtesy of Suzanne Clark

Newspaper article on HMCS GUYSBOROUGH rescuing an American Liberty Ship

Here are the eight Alberta ratings who played important roles in the rescue operations by H.M.C.S. GUYSBOROUGH. From left to right they are, front row: S.P.O. Herbert Girroir and Sto. Allan Spanner, Edmonton; Sto. James E. Reynolds and S.P.O. George Conley, of Calgary, and S.B.A. Donald Eddy, of Edmonton and Ponoka. Back row, A.B. Kenneth A. Brown, A.B. William Mountain, and Sig. Robert Bishop, all of Calgary.

From the collection of William George (Bill) Clark

Courtesy of Suzanne Clark

CHRISTENING ABOARD MINESWEEPER - Christening of a baby in the ship's bell - an ancient naval custom - was revived Sunday when Barry Russell, infant son of Lieut. Benjamin R. Russell, R.N.C.R., Halifax, was baptized aboard a Canadian minesweeper, H.M.C.S. Guysboro which Lieut. Russell captains. The ceremony was conducted by Rev. R.N.R. Holmes, R.C.N., of Red Deer, Church of England Chaplain. Lieut. C.S. Campbell, R.C.N.V.R., of Halifax and Lieut. Sydney Buxton, R.C.N.V.R., of Vancouver and Halifax, were godfathers, while Mrs. Sydney Buxton, of Halifax and Vancouver was godmother. From left to right are: Mrs. B.R. Russell, the baby, Rev. Holmes, Lieut. Campbell, Mrs. Buxton, Lieut. Buxton and Lieut. Russell. (Navy Photo)

From the collection of William George (Bill) Clark

Courtesy of Suzanne Clark

Newspaper article on some of the survivors of the sinking of HMCS GUYSBOROUGH J52

Sub-Lt. Pottier, PO W.H. Dumbleton, Sto T.J. Little, ERA J. Young, Sto J. Convey, Sto. R. Coull, AB C. Weese, Sto PO A.J. Squibb, Coder J. Gleason, AB M. Olchowesky

From the collection of William George (Bill) Clark

Courtesy of Suzanne Clark

Newspaper clipping - four casualties from HMCS GUYSBOROUGH

Ontario Men Missing in action when HMCS GUYSBOROUGH was torpedoed include Lieut. O.H. Rumpel, Kitchener; LSto. J.G. Berryman, Hamilton; Sto. PO. M.J. Renaud, Wallaceburg; Sto. J.E. Bury, Brantford

From the collection of William George (Bill) Clark

Courtesy of Suzanne Clark

Ontario Men at War

AB Hugh Simon survives sinking of HMCS GUYSBOROUGH

From the collection of William George (Bill) Clark

Courtesy of Suzanne Clark

Casualties and Survivors of the sinking of HMCS GUYSBOROUGH who were form Western Canada

New Chronicle 25 Apr 1945

From the collection of Jim Rickard, RCNVR

Courtesy of John Rickard

(AS01) Boat crew of HMCS GUYSBOROUGH (AS02) HMCS GUYSBOROUGH's boat getting ready for boat races at Cherbourg Harbour, France (AS03) Watching the boat races from the fo'c's'le of HMCS GUYSBOROUGH J52 in Cherbourg Harbour, France (AS04) D-Day, 6 June 1944, Allied ships crossing the English Channel (AS05) Dirigible Hangar, Cherbourg, France (AS06) Disabled LCT sunk by HMCS GUYSBOROUGH (AS07) Stern of HMCS GUYSBOROUGH (AS08) HMCS GUYSBOROUGH sweeping the English Channel

(AS09) German mine sweep cutter (AS10) Newspaper article from the Winnipeg Tribune on the rescue of an American Sub-Chaser by H.M.C.S GUYSBOROUGH (AS11-AS12) HMCS GUYSBOROUGH rescues U.S. subchaser - the Winnipeg Free Press, March 10, 1944 - Click here to view the transcribed article (AS13) Newspaper article on HMCS GUYSBOROUGH's rescue of an American subchaser - Click here to view the transcribed article (AS14) Song on HMCS GUYSBOROUGH - A parody sung to the tune of "Roll Along Covered Wagon" (AS15) Christmas card from HMCS GUYSBOROUGH J52 (AS16) Albert Sayer (left) on Monkey's Island (the bridge) on HMCS GUYSBOROUGH J52

(AS17) CERA Albert Sayer (on top of davit) and ERA Jack Cox on deck - repairing minesweeping davit (AS18) HMCS Gusyborough's CERA repairing wire on minesweeping davit (AS19) Newspaper article on Leading Telegraphist H. Taylor and CERA Albert Sayer - sailors from Manitoba (AS20 Original photo used in preceding article (AS21) Looking aft from HMCS GUYSBOROUGH J52 (AS22) "Old Faithful" - HMCS GUYSBOROUGH J52 (AS23) Two crew members on the bridge of HMCS GUYSBOROUGH - Back of photo has "Andy McGregor" written on it (AS24) Landing craft going ashore. Photo taken from HMCS GUYSBOROUGH J52 - Back of photo has "Armstrong" written on it

(AS25) Looking aft on HMCS GUYSBOROUGH J52. Note that the boat davit is turned out (on left of photo) and that he minesweeping davits are turned out astern - On the back of the photo is written "Bawmpkin" (AS26) HMCS GUYSBOROUGH J52. "Davidson" is written on back of photo. (AS27) "Gibson" written on back of photo (AS28) ships in unknown port - "Gibson" is written on back of photo (AS29) Royal Albert Bridge (Brunel Bridge), Plymouth England. Photo taken from fo'c's'le of HMCS GUYSBOROUGH J52 (AS30) Renaud welding by the minesweeping davit on HMCS GUYSBOROUGH J52 (AS31) Smiley, Young, Jackson, Poluk (AS32) Photo taken on route from St. John's, Newfoundland to Horta, Azores. Webmaster's note: If anyone can provide any information as to the story behind this photo (AS32), please send me an EMAIL.

(AS33) Taking in the floats on HMCS GUYSBOROUGH J52 (AS34) Berryman, Andrews, Coull and Cox (AS35) Getting a haircut on HMCS GUYSBOROUGH J52. "Higgins" is written on the back of the photo (AS36) Plymouth, England (AS37) House of Parliament, London, England (AS38) London, England (AS39) Invasion Beach, Omaha & Utah - Photo taken from HMCS GUYSBOROUGH J52 (AS40) Some crew members of HMCS GUYSBOROUGH J52 going ashore at invasion beach some time after D-Day

(AS41) Some crew members of HMCS GUYSBOROUGH J52 going ashore at invasion beach some time after D-Day (AS42) Lt Meanwell and Old Man (Lt B.T.R. Russell) on invasion beach (AS43) Unidentified officer on HMCS GUYSBOROUGH J52. Possibly Lt B.T.R. Russell, Commanding Officer (AS44) Two officers on HMCS GUYSBOROUGH J52. The officer on the left is possibly Lt B.T.R. Russell, Commanding Officer. The officer on the right is SLt Kenneth Blanche, RCNVR. Written on the back of the photo is "Weese" (AS45) unknown location (AS46) USN LCT 520 - photo taken from HMCS GUYSBOROUGH (AS47) HMS Sir Galahad T226 as part of the 14th Minesweeping Flotilla - Round Table class trawler converted to minesweeper, then danlayer. Photo taken from HMCS GUYSBOROUGH. (AS48) Battle-cruiser HMS Renown. Photo taken from HMCS GUYSBOROUGH

(AS49) HMS Enterprise off Normandy during the D-Day invasion. (note: In May, HMS Enterprise was then assigned to Bombardment Force "A" with British ships Hawkins, Black Prince, Erebus, and Soemba, and American ships USS Nevada, Tuscaloosa, and Quincy. She was in sub-group Assault Force "U" (for Utah Beach), of which she was the lead ship. (AS50) Merchant Aircraft Carrier (AS51-AS52) Crew members of HMCS GUYSBOROUGH J52 and back of photo (AS54-AS55) Newspaper article on the sinking of HMCS GUYSBOROUGH - Click here to view the transcribed article

(AS56-AS62) These documents are a list of port visits by HMCS GUYSBOROUGH while in service out of Esquimalt, BC and also during her transit from Esquimalt to Halifax. There is also a list of kit issued to and a list of postings for Albert Sayer when he joined the RCNVR.

( AS63) Child Christened Aboard Father's Ship (transcription below)

Child Christened Aboard Father's Ship

Aboard his father's ship, H.M.C.S. Guysboro, Barry Eric Benjamin Russell, seven-months-old son of Lieutenant Benjamin T.R. Russell, R.C.N.R. and Mrs. Russell, Halifax, was christened yesterday afternoon.

Clad in a gown passed down through the mother's family for generations and worn by the late Admiral Sir Harry Rawson, R.N., great, great, great uncle of the child, at his christening, the son of the ship's captain was "piped" aboard the Guysboro in traditional navy style. A guard of several officers saluted him as he was carried from shore to ship.

The inverted ship's bell was used as a baptismal font and following the ceremony the father spread the christening water over the surface of Halifax Harbor.

Lieut. R.N.R. Holmes, R.C.N. padre from Red Deer, Alberta, also the birthpalce of Lieutenant Russell, officiated at the ceremony. Godparents were Lieut. and Mrs. Sidney Baxton, and Lieut. C.S. Campbeel. Others present included the ship's officers, Mr. and Mrs. Henry A. Russell of Halifax, uncle and aunt of Lieutenant Russell: Mrs. A.F. Pickard, sister of Lieutenant Russell; Mrs. Harry Meanwell, Toronto; and Lieutenant M.I. Usher, R.N.

From the collection of CERA Albert Sayer, RCNVR

Courtesy of Karen Pelton

Newspaper article on the sinking of HMCS GUYSBOROUGH

From the collection of John Acorn

Courtesy of Barry Acorn

Newspaper article on the sinking of HMCS GUYSBOROUGH

Crow's Nest newspaper - May 1945

Newspaper article on casualties from the sinking of HMCS GUYSBOROUGH J52

Courtesy of "Operation Picture Me"

Minesweeper Torpedoed. 8 Manitobans Missing

Newspaper article on the sinking of HMCS GUYSBOROUGH

Courtesy of "Operation Picture Me"

Fred (Frederick) Seeley was an ASDIC Operator on HMCS GUYSBOROUGH during World War 2. I did a phone interview with Fred on 12 Jan 2015. He was kind enough to tell me about his wartime experiences on board HMCS GUYSBOROUGH. At 90 years young, Fred's memory is amazing. He enjoys playing darts at the legion, shuffleboard and going dancing.

(FS01) Fred Seeley on first leave and "Snooky", Jan 1943, Dauphin, MB (FS02) Fred Seeley (FS03) Fred Seeley in hospital after the sinking of HMCS GUYSBOROUGH. From "The Lookout" Magazine, March 2005 (FS04) Fred Seeley with partner Gerry Brooks at his 90th Birthday in 2014 (FS05-FS06) Fred Seeley tells his story to a local Saanich newspaper - Nov 2019

Fred Seeley's auto-biography (below)

I was born and raised in Dauphin, MB. In Dec 1941, I took the train to Winnipeg where I joined the Royal Canadian Navy at HMCS Chippawa - at the age of 17 years and 9 months. I had Grade 10. They told me if I went back to school and completed my Grade 11 that I could become an officer. I told them that I didn't want to become an officer, I wanted to join the Navy and fight Jerries.

After basic training and trades training as an ASDIC (Sonar) operator, I was drafted to HMCS GUYSBOROUGH, a Bangor class minesweeper. I was on GUYSBOROUGH for most of the war; and remember when we towed in a disable freighter and right after, an American sub-chaser. Once we got the American back in port we where given chocolates and cigarettes from their crew.

While we were in England, I met Rosemary, a WREN from Belfast - we were married in England on 02 Nov 1944. When GUYSBOROUGH sailed for the last time, Rosemary was pregnant with our first child.

I was onboard GUYSBOROUGH when she was torpedoed and sunk. When we sailed we could have sailed with a convoy but the Captain chose to sail independently. There were 93 on board GUYSBOROUGH that day - including several passengers - 1 army officer, 1 submarine captain, and 1 or 2 others who were on board for the crossing.

I wasn't on watch at the time but was up in the ASDIC room behind the bridge when the first torpedo hit the stern of the ship. She was settling by the stern, and we launched the whaler and the motor work boat. We were getting ready to abandon ship when the captain order the boats crews back on board. They ship was not sinking and they had sent out an SOS and would be rescued (towed in).

The second torpedo hit almost an hour later. The GUYSBOROUGH had not sunk so the U-boat Captain decided to finish her off. The second torpedo hit starboard side amidships. I was thrown up in the air and knocked unconscious. When I came to, the bridge was empty with the exception of one man who was hanging upside down and unable to free himself. After I cut him down he took off into the ship to get some rum and was never seen again. I jumped over the side - and I believe I was the last man off the ship.

The second torpedo destroyed the whaler and the motor work boat as they were tied along the starboard side and there were only 5 Carley floats were in the water. The Carley floats were life rafts with a capacity of 10 men - there were 90 of us in the water. Four of the floats were lashed together but the 5th had drifted away. About forty of those in the water swam towards the one raft - which probably saved a lot of us that swam to the 4 rafts as more of us were able to climb on them.

There was one man in the water between the ship and the rafts; he was panicking and screaming that he can't swim. As I swam past him to the rafts I grabbed him with my left arm and pulled him with me. After we were rescued, the fellow I pulled to the rafts was heard bragging how calm he was when this all happened. I don't understand how someone could say stuff like that when there were 40 witnesses.

One of the officers, Lt Slade, was a hero. They tried to pull him onto the rafts that were tied together, but he refused until everyone else was saved. We took the belts from our life vests and tied him to the rafts. After few hours, he untied himself and swam away - he was one of those that were lost. Of the 40 or so that swam to the the single Carley float, only 6 survived. The rest became hypothermic and fell asleep and were gone. On our rafts, one young fellow, Robert Robertson was being held up beside the rafts by his school chum. He held him there till the hypothermia got to him. He died in his friends arms.

I spent 6 months in three different hospitals in England. I had a broken collar bone, a fractured arm and a gash over my left eye. When it first happened, the skin had fallen down over my eye and I thought I had lost my eye. I have a photo with the bandage over my eye taken while I was in the hospital. My wife wasn't notified that I had been lost or survived. She eventually went to London and found out I was alive and where I was. Apparently some officer thought she was in Canada.

By the time I got out of the hospital, the war was over. I went to sea one last time on HMCS St. Laurent - when she returned to Canada. Of my 48 months in the Navy, I spent 38 at sea. After I got out of the Navy, I worked for the railway. It was hard work - if we had to dig, we dug with shovels, not with some piece of equipment. I've always worked hard and I never smoked - which I believe is why I've had such a healthy long life. My parents worked hard as well - but it was a different life back then; we had an outhouse and your froze your butt off in winter. I never knew what running water was until I joined the Navy.

Our first child, a daughter, was born in 1945 and is now 70 years old. We had four more children and my youngest is 56. I have grandchildren, great-grandchildren, and a few great-great-grandchildren.

A Gift Remembered - A Sailor not Forgotten

During the war Nellie Zochinsky was living with her sister Stella, in Windsor, Ontario while Stella's husband was serving with the Canadian army in Africa and Italy. Nellie worked at a restaurant called the Quick Lunch which was near her sister's home. She was only a teenager and while working there she came to know William Sorrell who was a regular customer. William had joined the RCNVR and was serving in the minesweeper HMCS GUYSBOROUGH. On 18 Mar 1945, HMCS GUYSBOROUGH was sunk by U-868 and William Sorrell was one of the 53 officers and men who died that day. Some time after the ship was sunk Nellie received a scarf from William with a depiction of the ship drawn on it - a parcel that would have been sent just prior to the GUYSBOROUGH's final voyage.

To this day Nellie has kept this memento of her lost friend - she is now 92. In addition to the scarf, she also cut out and carefully saved the article which appeared in the Windsor Star paper which identified William as having been lost at sea with the ship's sinking.

(1) Nellie Zochinsky - 1945 (2 & 3) HMCS GUYSBOROUGH scarf sent to Nellie by William Sorrell

(4) Nellie Stasso (nee Zochinsky) - 2018 (5) Newspaper article on William Sorrell's death

Courtesy of Bill Stasso

Note: This entry has also been posted on the RCN Memories 2 page
---