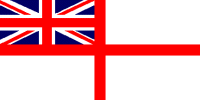 For Posterity's Sake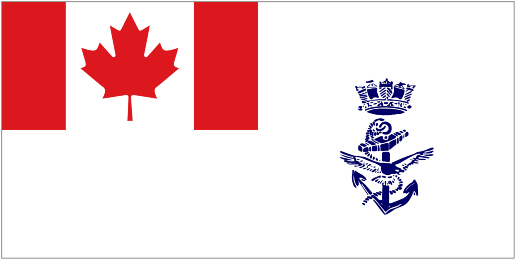 A Royal Canadian Navy Historical Project
In memory of those who have Crossed the Bar
Paul Christopher Renner

Electrician, RCN / C.A.F.

Born: 16 Jul 1941, Halifax, Nova Scotia

Died: 14 Feb 2017, Saint John, New Brunswick
RENNER, Paul Christopher - The family of Mr. Paul Christopher Renner of Sussex Corner, is saddened to announce his peaceful passing at the Saint John Regional Hospital on Tuesday, February 14, 2017 at the age of 75. Paul was born in Halifax, NS on July 16, 1941, a son of the late George Lyall and Florence (Jubien) Renner and loving husband of Serena (Hanley) Renner. Along with his beloved wife of 46 years, Serena; he is survived by his son Nathan Renner and Helen Langley of Bedford, NS; his daughter Michelle Renner of Halifax, NS; his sister Sandra Durham of Prospect, NS; his brothers-in-law, Murray Branscombe and his wife June of Belleville, ON, Thomas Hanley and his wife Carol Ann of New Maryland, Patrick Hanley and his wife Moria Lawler of Auckland, New Zealand and Warren Mason of Newtown; his sisters-in-law, Margo Renner of Digby, NS and Glenna Hanley of Fredericton and his special nephew Neil Hanley and his wife Ragnhild of Oslo, Norway and numerous nieces and nephews, cousins and good friends. Lastly, Paul will be sadly missed by their four-legged companion, Maggie. In addition to his parents, Paul was predeceased by his brother David Renner. Paul was a proud member of the Royal Canadian Navy for 28 years, joining in 1960 as an electrician. He lived in the UK for a few years while taking his submariners' training and had the honour of sailing on all 3 of the Canadian O-Boats. He crossed over, on and under the Atlantic many times over his years. Paul loved keeping in touch with his old navy buddies, attending anniversary events and sharing stories of his life as a sailor. He was also a member of the Royal Canadian Legion Branch 20, here in Sussex for many years Upon his retirement in 1986, he and Serena moved back to Serena's hometown of Sussex where he began his second career as an inspector for Fundy Mutual Insurance of Sussex. Following this, he worked in quality control with Paramax, during construction of the navy frigates in Saint John. He remained with the Frigate Program until the completion of the final ship, retiring once again. He was an avid reader and a big sports fan, particularly hockey and his beloved Boston Bruins as well as, the Toronto Blue Jays. He grew up playing tennis and sailing on the Northwest Arm in Halifax and enjoyed playing football in High School. Paul was also a lover of music and his best kept secret was that he played fiddle and mandolin and had a terrific singing voice. He also had an artistic side with a talent for calligraphy. He was fearless, obviously demonstrated by his career path, but also in the sense that he was willing to try anything once and was always learning. He thoroughly enjoyed rolling up his sleeves and tackling any home renovation project that enticed him. For many years and even before moving back to Sussex, Paul went to the camp hunting every year with his brother-in -law Warren, something he enjoyed immensely up until very recently. His family liked to tease him that the hunting trips were more about cooking good food and socializing than they were about the actual hunting part. He was a great cook and his burgers were said to be "World Famous". Another favorite pastime was the summer weekends he and Serena spent with family and friends at the TNT trailer park. Paul had a gift for making you feel welcome. He gave THE BEST HUGS, was quick to laugh, loved to joke and enjoyed raising a glass with those whom he loved. He was known as "Uncle Paul" to so many, including grown nieces and nephews as well as, to some of his in-laws. Children and animals just adored him and he was an excellent friend and neighbor. Above all else, Paul was absolutely full of care and love for his wife, his children and his family. He was a family man in all his ways and had a soft, gentle side. He was greatly respected and deeply loved and will be forever remembered by all whom he treasured and all those whose lives he touched. Arrangements have been entrusted to the compassionate care of Wallace Funeral Home, 34 Sunnyside Drive, Sussex, (506-433-1176). In honor of Paul's wishes, there will be no visitation held. A Mass of Christian Burial will be celebrated from St. Francis Xavier Catholic Church on Saturday, February 18, 2017 at 11:00 am followed by a time of fellowship in the church hall. If you are considering making a memorial donation, the family has recommended the Church or The Canadian Cancer Society.
Family and close friends are invited to attend an interment in St. Michaelís Catholic Cemetery, Newtown, N.B., on Saturday, July 8 at 11 a.m., followed by a celebration of Paul and Serena at the family home in Sussex Corner. Arrangements have been entrusted to Wallace Funeral Home, Sussex, N.B.
Six former submariners went to Newtown N.B. for Paul's interment.
---
From Brian Lapierre - I sailed with Paul on Okanagan for six years and the only thing separating our bunks was a wall of aluminum a quarter inch thick.
---
Ships served in:
HMCS GATINEAU - Served in Gatineau 1960-1962
HMCS CAP DE LA MADELEINE - Served in Cap De La Madeleine in 1963
HMCS BONAVENTURE - Served in Bonaventure in 1964
HMS MAIDSTONE (Royal Navy Submarine Depot Ship)
HMS/m OCELOT
HMCS ONONDAGA - Commissioning crew as a LS.ET
HMCS OKANAGAN - Commissioning crew as a LS.ET Served in Okanagan in 1979
Ship Repair Unit (Atlantic)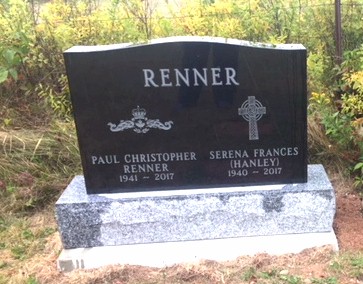 ---