In memory of those who have Crossed the Bar
Samuel F. (Sam) Short. M.I.D.

Chief Petty Officer 1st Class Gunnery Instructor, 2681, RCN

Born: 1914 Died: 1991
Citation for Mentioned in Despatches: SHORT, Samuel, Chief Petty Officer, 2681, Mention in Despatches, RCN, HMCS ALGONQUIN - Awarded as per Canada Gazette of 24 February 1945 and London Gazette of 20 February 1945. "For good services in HMS Pursuer and HMCS Algonquin in successful attacks on enemy shipping off the Coast of Norway in November 1944."
Sam Short is buried in the Saint Anselm's Roman Catholic Church Cemetery, West Chezzetcook, Halifax Co., NS.
Sam's brother Gilbert Short also served in the navy.
Ships served in:
RCNVR DIVISION TORONTO - Enlisted 12 Apr 1933
* Transferred to the RCN 18 Aug 1934
HMCS STADACONA
HMS ARETHUSA
FD NO. 1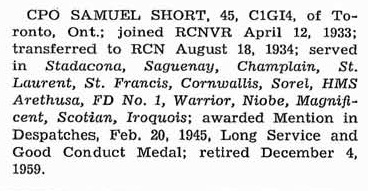 Retirement notice for CPO Sam Short
CROWSNEST Magazine Jan 1960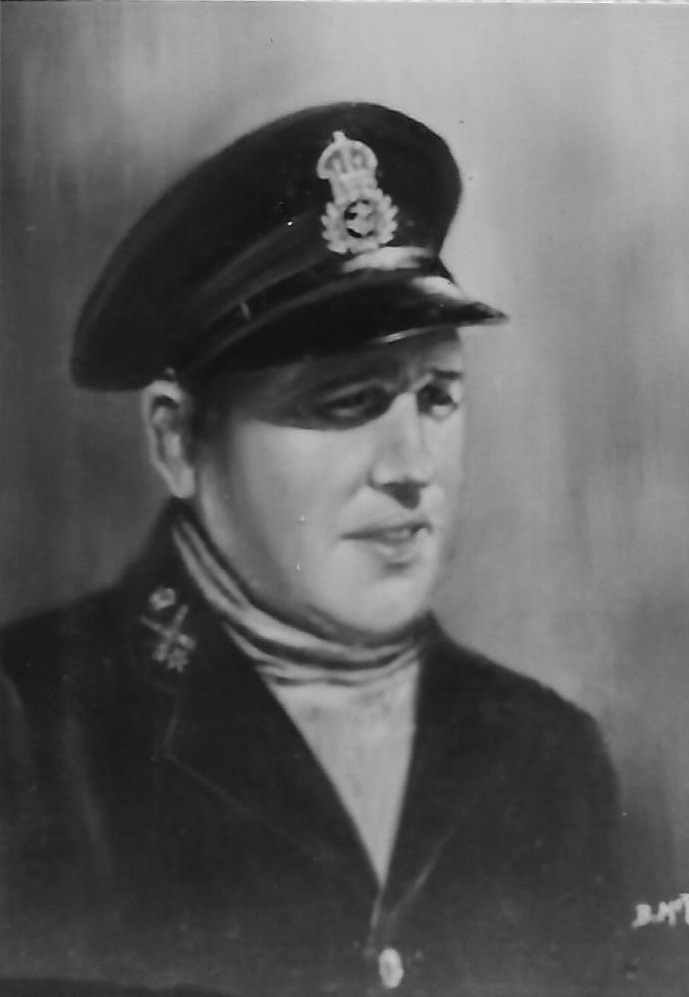 CPO Sam Short, Gunner's Mate
HMCS ALGONQUIN R17 - 1944
---