---
HMCS SOREL K153
Flower Class Corvette
---
| | |
| --- | --- |
| | HMCS SOREL K153 |
Laid down: 24 Aug 1940

Launched: 16 Nov 1940

Commissioned: 19 Aug 1941

Paid off: 22 Jun 1945

Fate: Sold to the Yugoslav navy on 16 Nov 1945. Ran aground 13 Dec 1945
Commissioned at SOREL on 19 Aug 1941, SOREL arrived at Halifax on 30 Aug 1941. She joined Sydney Force in Oct 1941 but transferred in Nov 1941 to Newfoundland Force, leaving St. John's on 18 Nov 1941 to escort convoy SC.55 to Iceland. On her next trip, mechanical defects forced her to go on to the U.K., and she arrived at Leith, Scotland, 17 Jan 1942, for ten weeks' repairs. She left Londonderry on 23 Apr 1942 to join convoy ON.88, and in May 1942 joined WLEF. Between 19 Oct 1942, and Feb 1943, she underwent refit, including fo'c's'le extension, successively at Liverpool, N.S., Pictou, and Halifax. In Feb 1943 she entered service as a training ship, first at Digby, then at St. Margaret's Bay, and at Pictou. In Sep 1943, she was temporarily allocated to EG C-3 for one round trip to Londonderry, and on her return underwent refit at Halifax and Dartmouth. This refit completed on 31 Mar 1944, she proceeded to Bermuda for workups and on her return was assigned to WEF's EG W-4 for the rest of the war. Paid off on on 22 Jun 1945, she was sold to the Yugoslav Navy on 16 Nov 1945. While manned by a Yugoslav crew, she ran aground on the southern point of Henry Island on 13 Dec 1945.
The information below is from the Chestico Museum and Archives page on Facebook 13 Dec 2014:
Sixty eight years ago today a winter storm resulted in quite an occurrence in the area. On December 13, 1945 the former Royal Canadian Navy corvette, HMCS SOREL went aground off the southern point of Henry Island in a raging blizzard. After the ship grounded, about 3 AM and began taking on water the men realized the water was shallow enough to wade in to shore. After much difficulty, the crew made landfall and struggled uphill to the Henry Island lighthouse. Charlie MacLennan was the lighthouse keeper at the time. The MacLennans had moved across to Port Hood in 1936 but Charlie still travelled back and forth to Henry Island to man the light. However, the day before he had gone to the mainland to gather supplies and was stranded by the storm – his children Cameron and Frances were left on Henry Island. Just after daylight, Cameron and Frances were startled by heavy pounding on the door and the astonished youngsters discovered 19 shivering and sodden men desperate for shelter. As the crew was largely of foreign extraction, most did not speak English, but one of the Canadians present explained their predicament. Frances phoned her parent's house in Port Hood to let them know what had happened and her mother told her to make biscuits for the men! Cameron called Port Hood Island for assistance as there was not enough food on hand for such a large group. That afternoon, a rescue party consisting of Walter Tobey, Bruce MacPherson, Rufus Embree and Lloyd Smith traveled to Henry Island and picked up 12 of the crew. The next day, under much improved conditions, the remaining crew members were collected. Island residents took in as many as the men as possible and they remained on the Island for several days. The four men who brought the crew to Port Hood Island formed a company and purchased the wreck from the insurance company for $600. They salvaged a considerable amount of gear, much of which was bought by the Ferguson Shipyard in Pictou. Later, stripped of her engines and parts, the wreck was barely visible above water. Since then, the final remains have become totally submerged.
---
Photos and Documents Ship's company photos
---
Commanding Officers
Lt John Wesley Dowling, RCNR - 19 Aug 1941 - 22 Dec 1941

Lt Avard Earle Griffin, RCNVR - 23 Dec 1941 - 07 Jun 1942

Lt Mathew Howard Wallace, RCNR - 08 Jun 1942 - 14 Jan 1943

Lt Patrick David Budge, RCN - 15 Jan 1943 - 03 Feb 1943

Lt George Alexander Victor Thomson, RCNVR - 04 Feb 1943 - 19 Feb 1943

LCdr Robert Auburn Stewart MacNeil, OBE, RCNVR - 20 Feb 1943 - 23 Nov 1943

Lt W.P. Wickett, RCNVR - 24 Nov 1943 - 13 Mar 1944

Lt Joseph Ange Maurice Levesque, RCNR - 14 Mar 1944 - 24 Jan 1945

Lt Charles William King, RCNVR - 24 Jan 1945 - 22 Jun 1945
---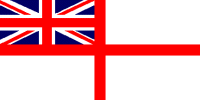 In memory of those who made the ultimate sacrifice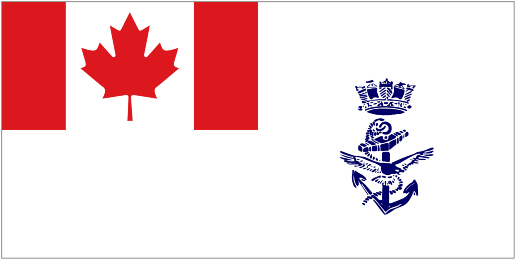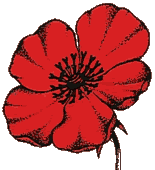 Lest We Forget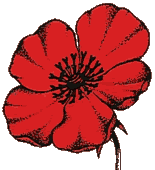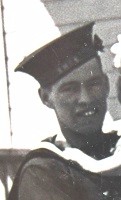 AB, RCNVR
Died - 26 Jan 1943
---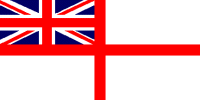 In memory of those who have crossed the bar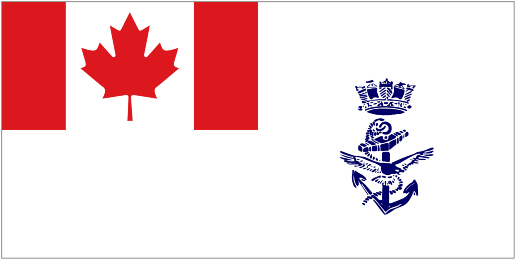 They shall not be forgotten
---
Former Crew Members
Bachand, Benoit Jacques, Lt, RCNVR - 15 Mar 1944

Blackert, Charles Douglas, A/Lt, RCNVR - 31 Jan 1945

David, Charles Frederick, Lt, RCNVR - 28 Feb 1944

DiCicco, Raphael (Ralph)

Dowling, John Wesley, Lt, RCNR - 23 May 1941 (Stand by)

Etherington, Mark Philip, SLt, RCNVR - 22 Mar 1943

Giffin, Avard Earle, Lt, RCNVR - 24 Jul 1941

Kilpatrick, John Gordon, SLt, RCNVR - 05 Feb 1945

Leslie, Forrest Wilcox, SLt, RCNVR - 14 Feb 1944

McKeown, Robert Alfred, SLt, RCNVR - 24 Jul 1944

Miller, Thomas, A/Wt (E), RCNVR - 07 Apr 1944

Paquet, Michael Thomas, Skpr/Lt, RCNR - 01 Apr 1944

Robson, Robert Gordon, Mate, RCNR - 08 Jun 1942

Ross, Donald Benjamin Day, RCNVR - 08 Jun 1942

Rowlings, Harry Winfred, SLt, RCNVR - 08 Jun 1942

Smith, Ralph Asquith, SLt, RCNVR - 26 Jul 1943

Smith, Reginal Armit, Surg/Lt, RCNVR - 15 Mar 1944

Svenningson, Freeman, Lt (E), RCNVR - 21 Apr 1943

Wickett, William Percy, Lt, RCNVR - 12 Jun 1943

Wood, Gerald Robert, SLt, RCNVR - 27 Apr 1941

Woodlock, Elliot Dwyer, Lt, RCNVR - 15 May 1941
---
Photos and Documents
(SRL001) HMCS SOREL'S gunshield art // Courtesy of Roger Litwiller
(SRL002) HMCS SOREL K153 // Source: WarshipsWW2.eu
(SRL003) The former Royal Canadian Navy Corvette HMCS SOREL K 153, manned by a Yugoslavian crew. Grounded on the southern point of Henry Island on Dec. 13, 1945 // Source: Nova Muse / From the collection of the Chestico Museum, Port Hood, NS
(SRL004) Article on Lt. Charles W. King assuming command of HMCS SOREL K153 - dated: 22 Feb 1945 // From the collection of John A. Rickard, AB, RCNVR // Courtesy of John H. Rickard
---