---
HMCS GRANDMERE J258
Bangor Class Minesweeper
---
HMCS GRANDMERE J258
Laid down: 02 Jun 1941

Launched: 21 Aug 1941

Commissioned: 11 Dec 1941

Paid off: 23 Oct 1945

Fate: Sold in 1947 to private interests. Broken up in 1968.
Built by Canadian Vickers Ltd., Montreal, Que. GRANDMERE was commissioned at Montreal on 11 Dec 1941. En route to Halifax she broke down in the Gulf of St. Lawrence on 21 Dec 1941, and was towed to Sydney by HMCS KAMSACK. Later that month, while alongside at Sydney undergoing repairs, she suffered serious damage to her No.2 boiler, and was taken to Pictou for repairs, which were not completed until May 1942. She finally arrived at Halifax, her original destination, on 05 May 1942. She served for varying periods with WLEF, Sydney Force, Halifax Force, and Halifax Local Defence Force. On 14 Oct 1942, while with Sydney Force, she rescued 101 survivors of the passenger ferry Caribou, torpedoed in the Cabot Strait - 126 passengers and crew of the Caribou perished. In July 1943, she had a seven-week refit at Louisbourg and underwent a second major refit at Sydney and Halifax in Sep 1944, following which she worked up in Bermuda in Feb 1945. The ship was paid off at Sydney on 23 Oct 1945, and placed in reserve at Shelburne. Sold in 1947, she operated as the yacht Elda. In 1951, she was converted to a cargo vessel, 664 gt, and renamed Jack's Bay. She operated under British registry out of Nassau, Bahamas ports between Florida and Cuba. In 1961 she was renamed Proton. In Oct 1968, she was broken up at Pinto Island Metals Co., Mobile, Alabama.
---
---
Commanding Officers
Lt James Cuthbert, RCNR - 11 Dec 1941 - 20 Apr 1944
Lt Nelson Walter Winters, RCNVR - 21 Apr 1944 - 20 Jul 1945
Lt R.C. Hayden, RCNVR - 23 Aug 1945 - 23 Oct 1945
---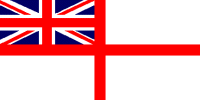 In memory of those who made the ultimate sacrifice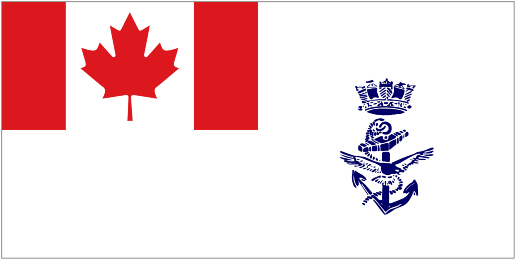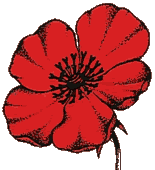 Lest We Forget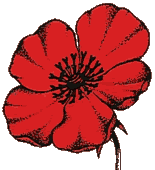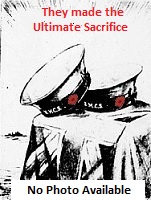 Sto 1c, RCNVR
died - 05 Aug 1944
---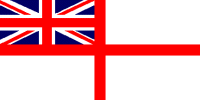 In memory of those who have crossed the bar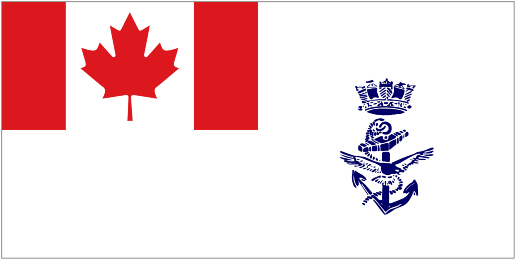 They shall not be forgotten
| | | | | |
| --- | --- | --- | --- | --- |
| | | | | |
| | | | | |
| | | | | |
| Ship's Mascot Tippy | Ship's Mascot Buggs | | | |
---
Former Crew Members
Balcom, Alfred Burpee, Lt (E), RCNVR - 09 Apr 1943

Bates, Sto - 1945

Brady, L/Sto - 1945

Brown, Hugh McKee, Lt (E), RCNR - 06 Apr 1942

Cockell, PO LTO - 1945

Donague, AB - 1945

Duchesneau, Hubert Powell, SLt, RCNVR - 26 Apr 1943

Dyson, Jack, AB - 1945

Gadway, Frank, PO Stwd - 1945

Gillespie, William Mackenzie, SLt, RCNVR - 21 Feb 1944

Graham, Roderick Lewis, Ch/Skpr, RCNR - 19 Mar 1943

Harvey, William F., SLt, RCNVR - 1944

Hewat, Donald Brock, SLt, RCNVR - 04 Jan 1942 / Lt - 04 Jan 1943

Hibberd, Sto 1c - 1945

Holder, ABSD - 1945

Jones, (Spike), AB - 1945

Kiely, James Alfred, SLt, RCNVR - 09 Apr 1945

MacDonald, Aeneas Benedict Howard, SLt, RCNVR - 31 Jul 1944

McLeese, Willis Stewart, SLt (E), RCNVR - 24 May 1943

Richer, Jean Herbert, Lt (E), RCNVR - 23 May 1944

Russell, AB - 1945

Stuart, Drummond Ross, SLt, RCNVR - 25 May 1942

Thorstienson, AB - 1945

Walker, Lloyd Brian, SLt (E), RCNVR - 04 Apr 1945

Wheenan, Johnnie, AB - 1945

Wilson, V/A - 1945

Wise, John, AB - 1945

Withers, L/Tel - 1945

Yerbury, L/Sig - 1945
---
Photos and Documents
SLt William F. Harvey, RCNVR on HMCS GRANDMERE

Crow's Nest newspaper - May 1944

A couple sailors relaxing on the gun deck of HMCS GRANDMERE J258, circa 1945

From the collection of Robert David Masters

Courtesy of Cathy Masters

Looking forward at the gun deck and fo'c's'le of HMCS GRANDMERE J258, circa 1945

From the collection of Robert David Masters

Courtesy of Cathy Masters

Oerlikon gun on HMCS GRANDMERE J258, circa 1945

From the collection of Robert David Masters

Courtesy of Cathy Masters

Pilot boat coming alongside HMCS GRANDMERE J258

From the collection of Robert David Masters

Courtesy of Cathy Masters

Tippy - ship's mascot of HMCS GRANDMERE J258 on the forward gun barrel

From the collection of Robert David Masters

Courtesy of Cathy Masters

Buggs - ship's mascot of HMCS GRANDMERE J258 on the forward gun barrel

From the collection of Robert David Masters

Courtesy of Cathy Masters

ABSD Holder, from Windsor, Ontario, on HMCS GRANDMERE J258 circa 1945

From the collection of Robert David Masters

Courtesy of Cathy Masters

(L-R) Left P/O Writer, P/O Commando, Sto Bates, Sto 1/c Hibberd on HMCS GRANDMERE J258 circa 1945

From the collection of Robert David Masters

Courtesy of Cathy Masters

AB Johnnie Wheenan from Fort Francis, Ont on HMCS GRANDMERE J258 circa 1945

From the collection of Robert David Masters

Courtesy of Cathy Masters

AB Spike Jones, AB Thorstienson on HMCS GRANDMERE J258 circa 1945

From the collection of Robert David Masters

Courtesy of Cathy Masters

AB Jack Dyson from Toronto, Ontario, on HMCS GRANDMERE J258 circa 1945

From the collection of Robert David Masters

Courtesy of Cathy Masters

AB Jack Dyson on HMCS GRANDMERE J258 circa 1945

From the collection of Robert David Masters

Courtesy of Cathy Masters

AB Jack Dyson on HMCS GRANDMERE J258 circa 1945

From the collection of Robert David Masters

Courtesy of Cathy Masters

L/Sto Brady from Windsor, Ontario on HMCS GRANDMERE J258 circa 1945

From the collection of Robert David Masters

Courtesy of Cathy Masters

AB Russel and AB Donague on the jetty beside HMCS GRANDMERE J258 circa 1945

From the collection of Robert David Masters

Courtesy of Cathy Masters

ABSD Nicholson of Vancouver, BC on HMCS GRANDMERE J258 circa 1945

From the collection of Robert David Masters

Courtesy of Cathy Masters

POStwd Frank Gadway from Winnipeg, MB on HMCS GRANDMERE J258 circa 1945

From the collection of Robert David Masters

Courtesy of Cathy Masters

PO LTO Cockell from Vancouver, BC on the jetty by HMCS GRANDMERE J258 circa 1945

From the collection of Robert David Masters

Courtesy of Cathy Masters

L/Tel Withers from Sydney, Cape Breton, NS on HMCS GRANDMERE J258 circa 1945

From the collection of Robert David Masters

Courtesy of Cathy Masters

Buggs and cook peeling spuds on HMCS GRANDMERE J258 circa 1945

From the collection of Robert David Masters

Courtesy of Cathy Masters

L/Sig Yerbury on watch on HMCS GRANDMERE J258 circa 1945

From the collection of Robert David Masters

Courtesy of Cathy Masters

AB John Wise from Montreal, Quebec on HMCS GRANDMERE J258 circa 1945. HMCS DUNDURN Z41 in the background

From the collection of Robert David Masters

Courtesy of Cathy Masters

V/A Wilson from Galt, Ontario on HMCS GRANDMERE J258, circa 1945

From the collection of Robert David Masters

Courtesy of Cathy Masters

Robert Masters, Q.M. on HMCS GRANDMERE J258, circa 1945

From the collection of Robert David Masters

Courtesy of Cathy Masters

Robert Masters by the forward gun of HMCS GRANDMERE J258, circa 1945

From the collection of Robert David Masters

Courtesy of Cathy Masters

AB Dyson and AB Wheenan on HMCS GRANDMERE J258, circa 1945

From the collection of Robert David Masters

Courtesy of Cathy Masters
---