---
HMCS OAKVILLE K178
Flower Class Corvette
---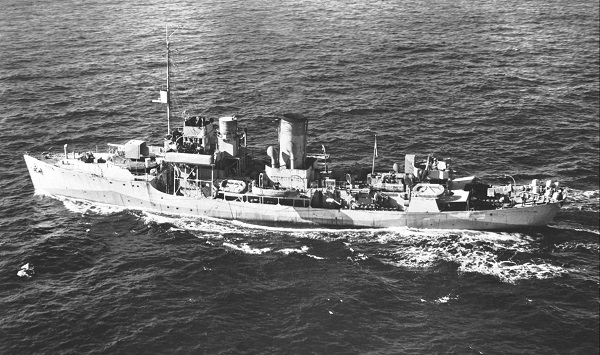 HMCS OAKVILLE seen on 07 Aug 1943 near Yarmouth, Nova Scotia, while on passage from Saint John, New Brunswick, to Halifax, Nova Scotia, as an escort to convoy FH-7.
Click on the above photo to view a larger image
Source: Flickr photo collection of Ron Bell
Laid down: 21 Dec 1940

Launched: 21 Jun 1941

Commissioned: 18 Nov 1941

Paid off: 20 Jul 1945

Sold to Venezuelan Navy: 1946

Commissioned: 1946 as Patria

Paid of: 1962

Fate: Unknown
Built at Port Arthur, Ontario, she was commissioned at Montreal on 18 Nov 1941. She arrived at Halifax ten days later and joined Halifax Force on her arrival. On its formation in Mar 1942, she transferred to WLEF. In Jul 1942 she returned to Halifax Force to escort Halifax-Aruba convoys and, on her second arrival at Aruba late in Aug 1942, was diverted to reinforce convoy TAW.15 (Aruba-Key West section). The convoy was attacked 28 Aug 1942 in the Windward Passage, losing four ships, but OAKVILLE sank the seasoned U 94, in part by ramming. After temporary repairs at Guantanamo she arrived at Halifax on 16 Sep 1942 and there completed repairs on 01 Dec 1942. She then joined the U.S. Eastern Sea Frontier Command to escort New York-Guantanamo convoys until 22 Mar 1943, when she arrived at Halifax to join WLEF. She served with three of its escort groups: W-7 from Jun 1943; W-8 from Dec 1943; and W-6 from Apr 1944. After minor repairs at Halifax, she proceeded to Bermuda for workups in May 1944, thereafter returning to her duties with EG W-6. A refit begun at Lunenburg early in Apr 1945, was discontinued in Jun 1945 and the ship was paid off at Sorel on 20 Jul 1945. She was sold to the Venezuelan Navy in 1946. On 10 Jan 1946, Venezuelan vessel OAKVILLE, former HMCS OAKVILLE K178, arrived at New York city with a skeleton crew: Frank Peter Hindley, Gerald James Ryan and Frederick Jackson. Renamed Patria, she served in the Venezuelan Navy until 1962.
U-Boats Sunk: U-94 sunk on 28 Aug 1942 by HMCS OAKVILLE K178 and VP-92 in position 17-40N, 74-30 W
---
Photos and Documents OAKVILLE Memories
OAKVILLE's Flower: The History of HMCS OAKVILLE (link to Amazon)
---
Commanding Officers
Lt Alexander Charles Jones, RCNR - 18 Nov 1941 - 11 May 1942

LCdr Clarence Aubrey King, DSC, RCNR - 12 May 1942 - 21 Apr 1943

Lt Harold Frederick Farncomb, RCNVR - 22 Apr 1943 - 22 Oct 1944

Lt Morgan Alan Griffiths, RCNVR - 23 Oct 1944 - 20 Jul 1945
---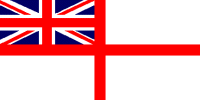 In memory of those who have crossed the bar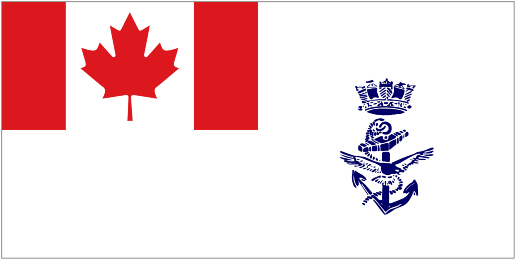 They shall not be forgotten
---
Former Crew Members
Baer, Albert, Coder

Ballinger, Gordon, L/Sig

Chiswell, Ralph, L/Sto

Cooper, Gerald Charles, SLt, RCNVR - 11 Jun 1944

Davis, John Arthur, Lt, RCNVR - 25 Apr 1944

Durrant, Douglas Trevor

Hindley, Frank Peter - Jan 1946

Humphrey, Ross, Sto1 - 1944 (of Toronto, ON)

Ingells, Rexford Wallace, SLt, RCNR - 30 Apr 1944

Jackson, Frederick - Jan 1946

Jorgenson, Kenneth - 1944 (of Lethbridge, AB)

Lawrence, Harold (Hal) Ernest Thomas, Lt, RCNVR - 16 Apr 1942

McKeown, Peter Johnny, Cook

Peel, Robert Edward, SLt, RCNVR - 15 May 1943

Powell, Arthur, Stoker PO

Stephens, Richard Edward, A/Wt (E), RCNR - 25 Apr 1944

Turner, John Russell, War (E), RCN - 14 Feb 1944

Waddell, Keith

Ward, Jack, Coder

Wilson, David, Stoker PO

Young, Thomas, Lt, RCNVR - 29 Jun 1943
---
Photos and Documents
HMCS OAKVILLE just prior to launching on 21 December 1940

Source: Flicker photo collection of Ron Bell

Three crew members on HMCS OAKVILLE - Leading Signalman Gordon Ballinger, St. Lambert, Que. Coder Jack Ward, Calgary Alta. Coder Albert Baer, Fort William, Ont. Source: OAKVILLE Museum Digital Archives

Looking please, and rightly so, the Anti-Aircraft gunners of HMCS OAKVILLE are shown here beside their gun which played so important a role in disposing of the German U-boat. From left to right are Milton Cheyne of Montreal, Andrew Allan of Toronto and Douglas MacLean of Barrhead, Alberta. Together they raked the submarine with over 1200 rounds of assorted ammunition

RCN photo

Associated press photo shows Lieut. Harold Lawrence (left), of the Royal Canadian Naval Reserve, and Petty Officer Arthur Powell (right) a Stoker, rammed a U-boat in the Caribbean with their corvette, The OAKVILLE. They boarded the sub, overcame the Germans in the conning tower, and then went below and searched for papers. The sub sank, and the two men and their German prisoners were taken from the water by a US Destroyer. NAP 253123 211142B

Leading Stoker Ralph Chiswell (left) of Coniston, ON and Stoker 2nd Class Frank Paquette (right) of Montreal, QC.

Courtesy of James Laliberte

HMCS OAKVILLE crew members on leave in New York, Keith Waddell's souvenir photo from Metropole Hotel

Source: OAKVILLE Museum Digital Archives

HMCS OAKVILLE in drydock for repairs after her ramming and capturing U-94 on 28 Aug 1942.

Source: Flickr photo collection of Ron Bell

HMCS OAKVILLE in St. John's, Newfoundland with Fairmile ML Q089 outboard of her

From the collection of John C. Orr

Courtesy of John P. Orr

From a book called a Bloody War, author Hal Lawrence. The author was actually one of the men in this poster. He said thankfully the artist drew it with him wearing his shorts, something he had lost when diving off of his corvette. This Canadian World War II poster evokes the sinking of a German U-boat by the Canadian corvette HMCS OAKVILLE in the Caribbean in 1942.

Source: Canada At War

HMCS HOTEL

The luxuries and the sailors who provide them on HMCS OAKVILLE

Crow's Nest newspaper - May 1944

List or Manifest of Aliens Employed On The Vessel As Members Of Crew for Venezuelan vessel OAKVILLE's arrival at New York city on 10 Jan 1946.

Courtesy of Kevin Ryan
---
(FM917-FM921) Articles on the sinking of U-94 by HMCS OAKVILLE K172
From the collection of François Messier, AB, RCNVR
Courtesy of Denis Messier
---
(JVW239) Crew Members of Heroic OAKVILLE - The Halifax Mail Star (JVW240) Two Canadians Leap Aboard U-Boat and Gain Control at Pistol Point - Mentioned in the article - SPO Arthur James Powell, RCN and SLt Harold Lawrence, RCNVR
From the collection of J. Vincent Wesley, CPO, RCNVR
Courtesy of Marilynn Taylor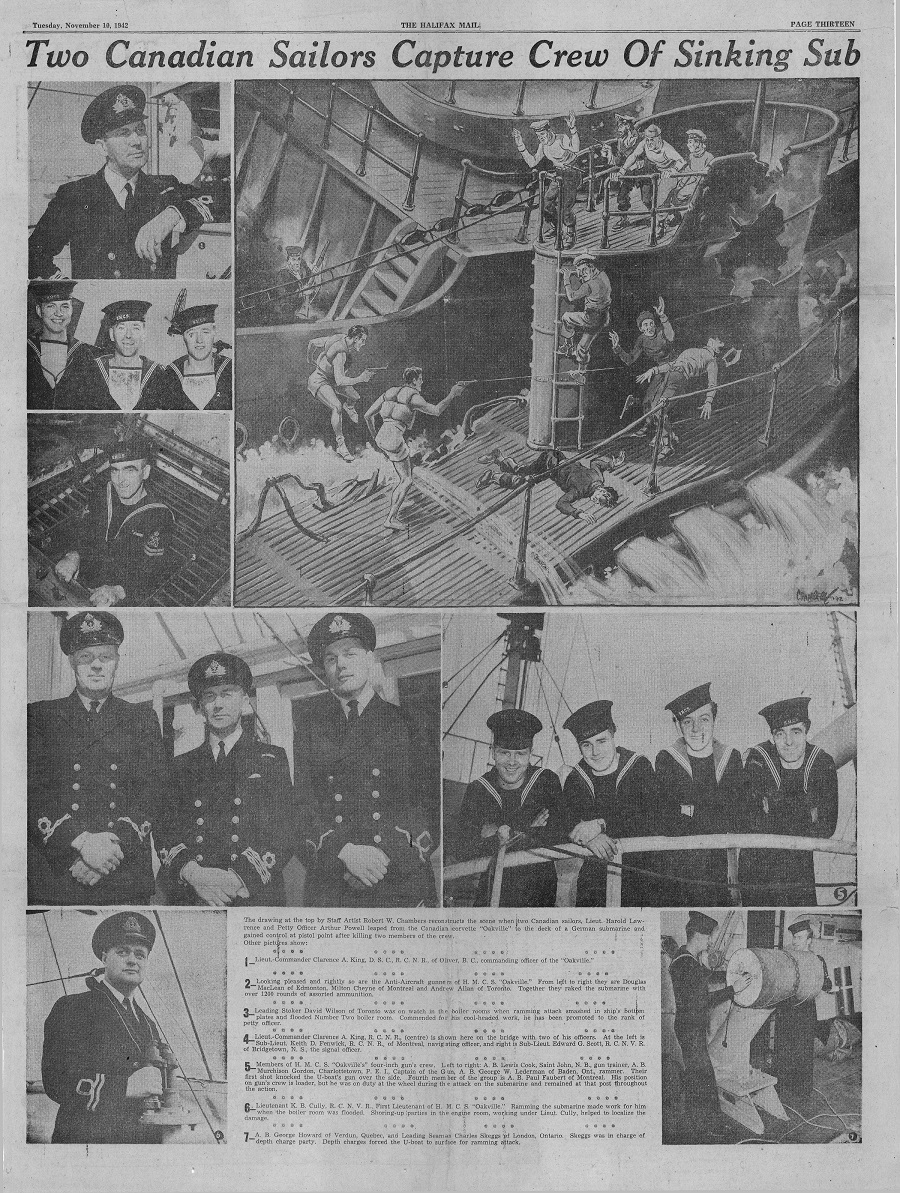 (JVW238) Two Canadian Sailors Capture Crew of Sinking Sub
Article on the sinking of U-94 by HMCS OAKVILLE K178 - The Halifax Mail 10 Nov 1942
From the collection of J. Vincent Wesley, CPO, RCNVR
Courtesy of Marilynn Taylor
---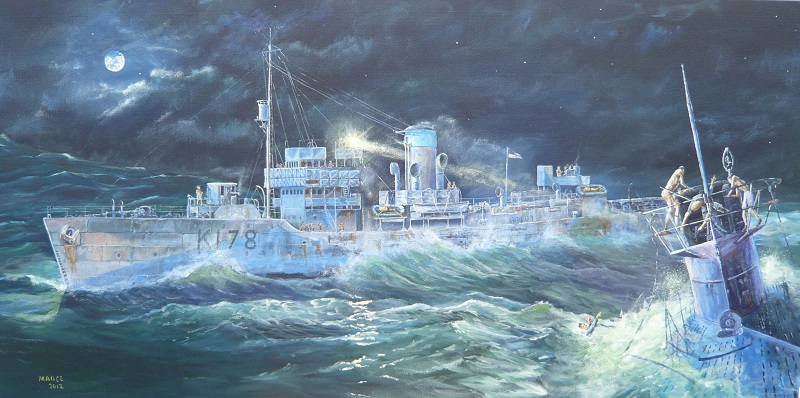 Painting showing the 2 man boarding party from HMCS OAKVILLE K178 on the conning tower of U-94
Source: RCN facebook page
---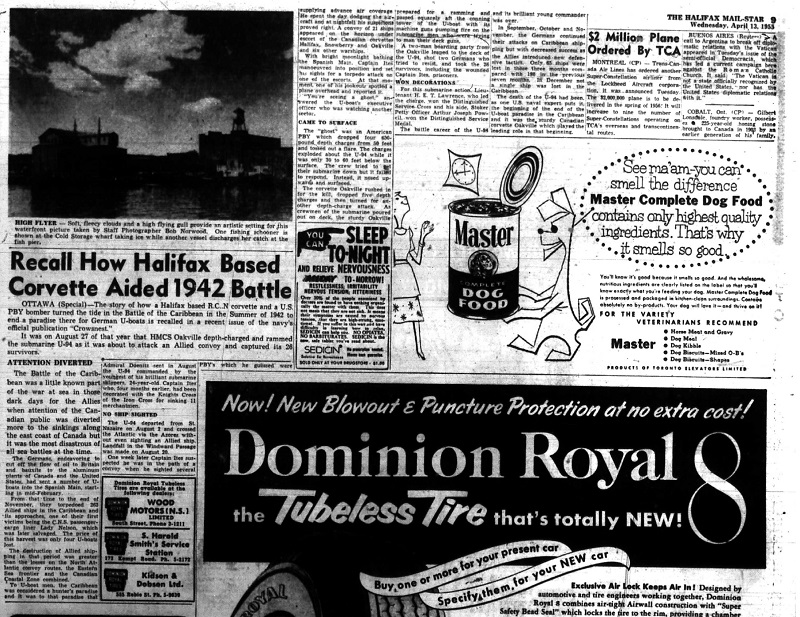 Post war recollection - Article on HMCS OAKVILLE'S sinking of U-94
The Halifax Mail Star 13 Apr 1955
Researched by / Courtesy of George Newbury
---