---
HMCS STONE TOWN K531
River Class Frigate
---
CGS STONETOWN
Weather Ship
---
HMCS STONE TOWN K531

Battle honours and awards: Atlantic 1944-45
Laid down: 17 Nov 1943

Launched: 28 Mar 1944

Commissioned: 21 Jul 1944

Paid off: 13 Nov 1945

Transferred to Dept. of Transport: 1950

Commissioned: as Weather ship CGS Stonetown

Paid off: Oct 1957

Fate: Sold for commercial use. Final disposition unknown
Commissioned at Montreal on 21 Jul 1944, STONE TOWN arrived at Halifax on 13 Aug 1944, and on 03 Sep 1944 commenced a month's workups in Bermuda. On her return to Canada she was assigned to newly formed EG C-8 as Senior Officer's ship, and spent the balance of the war as a mid-ocean escort.
On 12 May 1945 HMCS STONE TOWN sailed from Londonderry as escort to convoy ONS.50 on her way home. On 13 May 1945 a Sunderland aircraft belonging to RCAF 423 Squadron spotted U-244 on the surface ahead of Convoy ONS-50. HMCS STONE TOWN and HMCS HUMBERSTONE were directed to investigate and made initial contact with U-244 before turning her over to HMS LOCH TARBERT and continuing as escort to Convoy ONS 50
On 22 Jul 1945 she commenced her tropicalization refit at Lunenburg. Work was stopped on 24 Aug 1945 and the ship was paid off on 13 Nov 1945 at Lunenburg, to be laid up in reserve at Shelburne. Sold to the Department of Transport for a weather ship, she was modified for the purpose at Halifax in 1950, and sailed that Oct 1950 for Esquimalt. In Oct 1957, after 15 years on station in the North Pacific, she was replaced by CGS Quadra and sold in 1968 to a Vancouver buyer, purportedly for conversion to a fish factory ship.
---
Photos and Documents Ship's company photos The Ship's Bell
Report of Proceedings - Convoy ONS-50 - 27 May 1945
View the page from Stone Town's deck log for 13 May 1945 // surrender of U-244 - summary from the ROP for ONS-50
Video taken by Lt John Campbell that shows a brief encounter with U-244 at minute 1:12 (youtube)
---
Commanding Officers
LCdr William Purves Moffat, RCNVR - 21 Jul 1944 - 20 Apr 1945
A/LCdr John Trumbell Band, RCNVR - 21 Apr 1945 - 19 Aug 1945
LCdr G.M. Kaizer, RCNR - 20 Aug 1945 - 13 Nov 1945
Capt. Francis Gordon Nesbit (Canadian Coast Guard) - Final CO CGS STONETOWN (Weather ship)
---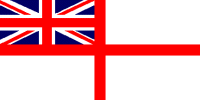 In memory of those who made the ultimate sacrifice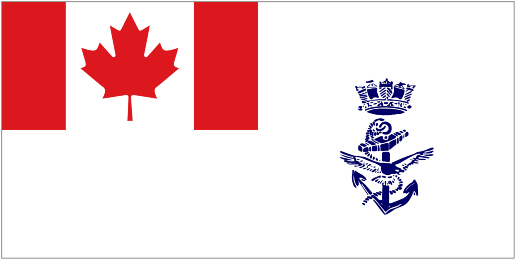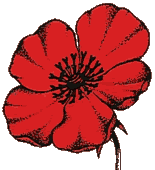 Lest We Forget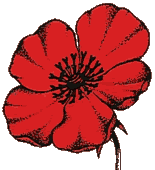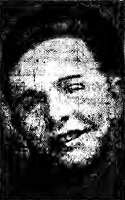 OS, RCNVR
died - 21 Dec 1944
---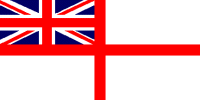 In memory of those who have crossed the bar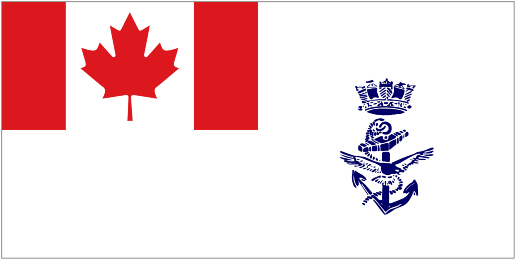 They shall not be forgotten
---
Former Crew Members
Bradley, Vermoid

Desjardine, (??)

Guite, Jean Paul, Lt, RCNVR - 06 Jun 1945

Hannan, Jack

Johnson, (??)

Johnston, Robert Winchan Squire, Lt, RCNVR - 05 Jun 1944. Commissioning crew as Lt, RCNVR

Kinsman, Frederick Blenkhorn, Lt, RCNVR 28 Jun 1944. Commissioning crew as Lt, RCNVR

LaTouche, David Charles Patrick, Lt, RCNVR - 31 Jan 1945

Major, Desmond

McDowell, Samuel John, War (E), RCNVR - 31 Jan 1945

McGaffin, (??)

Moffat, William Purves, A/LCdr, RCNVR - 05 Jun 1944

Nimens, (??)

Patrick, Peter

Scully, Hugh Ballard, Lt, RCNVR - 28 Jun 1944. Commissioning crew as Lt, RCNVR

Stark, Ray

Taylor, John Francis, Cd/Tel, RCN - 31 Jan 1945

Wainman-Wood, Thomas Blake Burrill, Lt, RCNVR - 29 Jan 1945

Werenka, (??)
---
Photos and Documents
HMCS STONE TOWN K531 - Record of Ship Movements - 27 Mar 1944 - 14 Jul 1945 (pdf file)

From the collection of John (Jack) Campbell

Courtesy of Spencer Campbell

HMCS STONE TOWN

From the collection of John (Jack) Campbell

Courtesy of Spencer Campbell

Canadian Coast Guard ocean weather ship STONE TOWN, British Columbia 1962

Courtesy / © Ken Waston RCN

Canadian Coast Guard Weathership Stonetown circa 1960s

Courtesy of Frank Statham

(JC01) The 1915 Lea Francis racing car that was strapped to the HMCS STONE TOWN and hauled back and forth across the Atlantic for fun and frolic in Ireland or the Maritimes (JC02) HMCS STONE TOWN crew on at the wheel of their 1915 Lea Francis Racing Car. 'C8' was the name of their Atlantic convoy group (JC03) The 1915 Lea Francis racing car that was strapped to the HMCS STONE TOWN and hauled back and forth across the Atlantic for fun and frolic in Ireland or the Maritimes (JC04) HMCS STONE TOWN's mascot "Stoney" (JC05) LCdr John Band, CO HMCS STONE TOWN and Convoy Commodore (JC06) Unidentified Merchant Aircraft Carrier - photo taken from HMCS STONE TOWN (JC07) Quarterdeck of STONE TOWN

(JC08-JC10) Jack Campbell on HMCS STONE TOWN (JC11) Jack Campbell (right) with unidentified sailor on the bridge of HMCS STONE TOWN (JC12-JC14) HMCS HUMBERSTONE K497 - photos taken from HMCS STONE TOWN

(15) Presentation being made to CO of HMCS STONE TOWN - location either in Halifax or Montreal. John Campbell is behind the woman and the padre, facing forward

(16) Newspaper article on the search for the person who was given the car used by the officers of HMCS Stonetown during WW2. The officers of STONE TOWN had a car they had bought and ferried it back and forth across the Atlantic for use while in port. At the end of the war when the ship was in Quebec, they had to dispose of the vehicle. There was a young man, approx 20 years of age, walking past the ship and Jack yelled down to him and asked if he wanted a car .... and he did - so they gave it to him.

From the collection of John (Jack) Campbell

Courtesy of Spencer Campbell

A poem about HMCS STONE TOWN and her crew by LS M. Dudley

From the collection of Clare Sutton

Courtesy of Avril Sutton

(1) Lead ship - HMCS STONE TOWN, then HMCS Leaside. Photo taken from HMCS Humberstone (2) HMCS STONE TOWN jacket crest (3) Unknown sailor on the after mast of HMCS STONE TOWN (4) HMCS STONE TOWN in Quebec City (5) Quarterdeck of HMCS STONE TOWN (6) HMCS STONE TOWN - place unknown (7) Lawrence (Larry) Musser on lookout, HMCS STONE TOWN (8) Vermoid Bradley by a depth charge thrower on HMCS STONE TOWN

(9) Vermoid Bradley (left) and Thomas on the 12 pound gun deck, HMCS STONE TOWN (10) HMCS STONE TOWN, looking forward from between the depth charge rails (11) HMCS STONE TOWN, Starboard side looking forward (12) Ray Stark, Desmond Major and Clare Sutton on the gun shield on HMCS STONE TOWN (13) Ray Stark, Desmond Major, Clare Sutton (back row, right), Johnson, Nimens, Desjardine on HMCS STONE TOWN - Note the heavy roll of the ship (14) Ray Stark - "Starkie beside the Boom-Boom, HMCS STONE TOWN" (15) HMCS STONE TOWN's mascot, Stoney, beside the gun mount (16) Stokers Werenka and McGaffin on the 12 pound gun deck, HMCS STONE TOWN

(17) Jack Hannan from Windsor sitting behind the which on the fo'c's'le of HMCS STONE TOWN (18) HMCS STONE TOWN, looking after from the 12 pound gun deck

From the collection of Clare Sutton

Courtesy of Avril Sutton

Stories and photos from several HMCS STONE TOWN veterans provide clues to the surrender of U-244 on 13 May 1945. The exact details behind the surrender is not known - but based on the photographs and the wartime diary of Clare Sutton, it appears that STONE TOWN took the initial surrender of U-244 before the Royal Navy took over to escort her to Loch Eriboll, Scotland.

---

WW2 Video - Taken by John C. Campbell, Lt, RCN(R) - a sequence at 59 seconds in the video till 1 min 41 seconds shows the surrender of U-224, with the Sunderland Flying Boat that spotted her flying overhead.

---

(CS01) The flying boat who first spotted her (U-244) on the surface (CS02) U-244 (CS03) Page from Clare Sutton's wartime diary. 13 May 1945 note mentions taking over U-244. (CS04) Except from a letter Clare Sutton wrote home to his parents and brother about his (and HMCS STONETOWN's) encounter with U-244. Note is remark about who will receive credit for the surrender. Letter dated 20 May 1945.

From the collection of Clare Sutton

Courtesy of the Sutton Family

---

U-244 Flying the black flag of surrender

Photos taken from HMCS STONE TOWN by George Kearney

(GK02) Sunderland Flying Boat overhead of U-244

From the collection of George Kearney, Coder, RCNVR

George Kearney's entry on U-244 from The Memory Project - "Well, on the last convoy, we left Londonderry on the 12th of May, 1945. On the 13th of May, we sighted a surface submarine, the U244, flying the black flag of surrender. There was an aircraft overhead, and a Royal Navy frigate on the horizon coming up. I can recall one of the officers hollering to the gunnery people who had apparently turned the 2 4-inch guns on the submarine to get the guns back aligned fore and aft. Because the submarine was pointing at us, so if anything had gone wrong, they could've fired torpedoes. That stands out in my mind, and I have a couple of pictures I took of that. You weren't supposed to have a camera, and I had one, and I got a few pictures. Couple of them, three of them, of the submarine in the distance."

The following was prepared by John C Campbell, LT, HMCS STONE TOWN, Ret'd, for a reunion/commemoration of HMCS STONE TOWN and her crew at St. Mary's, Ontario in 2009. He passed away beforehand and this was read by his son.


Sir Winston Churchill said: "Never have so many owed so much to so few".


Today to the crew, families and friends of the HMCS STONE TOWN I say - that is so very true. May each of us reflect on what we are really talking about - millions risking - millions giving - their lives in order to defeat the dark forces of WWII.


To them I say thank you for your courage, for your sacrifice, for your commitment to freedom so that all that are here today can share with you the liberties of this great country called Canada.


Liberties are never guaranteed. They are a privilege worth guarding - sometimes at great cost as was the case during WWII and, in the STONE TOWN's forum, the Battle of the Atlantic.


Thank you to all with whom I served. I owe a great debt to them. All of us here salute those that served - for all of us. Thank you for your valor so long ago in order that we can enjoy freedom today.


Through perilous times - with all of us wondering if we would come home each time we sailed from port - some did not - it was a privilege to work with the young boys asked to be men who made up the STONE TOWN and Royal Navy crews.


Life has moved each of us along but I have never forgotten the camaraderie, the fun, the terror/fear and the adventure of those dark - but illuminating - days of WWII. I hope the lessons learned will be well understood for generations to come.


To the people of St Mary's - thank you. To the crew of STONE TOWN I salute you now as I proudly saluted you then.


It was my honor and privilege to serve with you.


John C Campbell

Weather ship STONETOWN - 1950s

From the collection of John (Jack) Campbell

Courtesy of Spencer Campbell

(RS19-RS23) HMCS STONE TOWN K531

(RS24) HMCS STONE TOWN K531 (RS25) HMCS STONE TOWN'S pendant numbers "K531" (RS26) Artwork for HMCS STONE TOWN designed by Lt Richard Simon. It is not known where on the ship it was displayed as this photo does not show if it was on the bridge, the ship's gunshield or some other part of the ship (RS27-RS28) HMCS STONE TOWN'S funnel marking for EG C-8 designed by Lt Richard Simon

(RS29) Gift of Wardroom's visitors book during the commissioning of the STONE TOWN in Montreal - from St. Mary's, Ontario - accepted by Lt. Commander W. Moffat (RS30) HMCS STONE TOWN'S mascot "Stoney" (RS31) HMCS STONE TOWN sailors ashore (RS32) Sailors with mascot Stoney aboard HMCS STONE TOWN (RS33) Bedford Magazine Explosion - 18-19 Jul 1945

(RS34) Some of HMCS STONE TOWN'S crew (RS35) HMCS STONE TOWN'S quarterdeck (RS36) Lt Richard Simon (left) with fellow officer on the bridge of HMCS STONE TOWN (RS37) Unknown petty officer by the signal lamp on HMCS STONE TOWN (RS38) HMCS STONE TOWN'S whaler crew

(RS39) Unknown sailors painting ship on HMCS STONE TOWN (RS4) HMCS STONE TOWN Christmas Tree decorated with toilet paper - Christmas 1944 (RS41) Bi-plane flying past HMCS STONE TOWN (RS42) Officers on the bridge of HMCS STONE TOWN (RS43) Tot time aboard HMCS STONE TOWN

(RS44) Lt John (Jack) Campbell (left) with unknown officer/rating on the bridge of HMCS STONE TOWN (RS45) Crew of HMCS STONE TOWN all wearing lift jackets - perhaps an abandon ship drill (RS46) Officers on the bridge of HMCS STONE TOWN - L-R: LCdr John Band; the Convoy Commodore; Lt Fred Kinsman (RS47) Lt Charles Godwin, Gunnery Officer, HMCS STONE TOWN (RS48) Lt John Paul Guite, Watch Officer, HMCS STONE TOWN

(RS49) Lt Hugh Scully and Paym/Lt William (Bill) Fitzgerald, HMCS STONE TOWN (RS50) HMCS STONE TOWN'S mascot "Stoney" (RS51) HMCS STONE TOWN'S CO addresses the crew while at St. John's, Nfld (RS52) Obstacle course race on HMCS STONE TOWN (RS53) Richard Simon on watch on HMCS STONE TOWN K531

(RS54-RS56) The Wardroom's Touring Car

From the memoirs of John (Jack) Campell, Lt, RCNVR/RCN(R): The 1915 Lea Francis racing car was strapped to the HMCS STONE TOWN and hauled back and forth across the Atlantic for fun and frolic in Ireland or the Maritimes

(RS57) Officers of HMCS STONE TOWN just prior to the crew photo being taken (RS58) HMCS STONE TOWN crew getting into position for the crew photo ... (RS59) Ship's company photo HMCS STONE TOWN

The crew photo is also posted on the ship's company photo page for HMCS STONE TOWN K531

---

(RS61) HMS REDMILL K554, Lisahalley, Northern Ireland. On 27 Apr 1945, HMS REDMILL was hit by 2 gnat torpedoes fired by U-1105 and lost 60 feet of her stern. She was towed to Lisahalley by HMS RUPERT K561 (RS62) HMS ENCOUNTER H10 (RS63) HMCS EDMUNDSTON K106 (RS64) HMCS GUELPH K687

(RS65) HMCS HUMBERSTONE K497 (RS66) L-R: unknown frigate, HMCS STONE TOWN K531 (RS67) HMCS POUNDMAKER K675 (RS68) HMCS LEASIDE K492 (RS69) Fairmile ML Q053

(RS70) Ships alongside at Lough Foyle HMS LOCH DUNVEGAN K425 INBOARD, HMS BRAITHWAITE K468 centre, HMS FOLEY K474 outboard (RS71) Ships alongside Lough Foyle

---

(RS73-RS75) The surrender of U-244

On 12 May 1945 HMCS STONE TOWN sailed from Londonderry as escort to convoy ONS.50 on her way home. On 13 May 1945 a Sunderland aircraft belonging to RCAF 423 Squadron spotted U-244 on the surface ahead of Convoy ONS-50. HMCS STONE TOWN and HMCS HUMBERSTONE were directed to investigate and made initial contact with U-244 before turning her over to HMS LOCH TARBERT and continuing as escort to Convoy ONS 50

---

(RS76) Canadian sailor holds the White Ensign and the Nazi flag onboard the surrendered German U-boat U-190 at St. John's, Nfld (RS77) Surrendered German U-boat U-190, St. John's, Nfld

---

(RS78) Newspaper article date 19 Jan 1952 on storm damage to weather ship CGS STONETOWN after she searched for survivors of the vessel Pennsylvania (RS79) Weather ship CGS STONETOWN c1957-58 (RS80) Info on CGS STONETOWN

(RS81) Launching a weather balloon from CGS STONETOWN (RS83) CGS STONETOWN in rough seas (RS83) CGS STONETOWN'S radars - 1957 (RS84) Officers of CGS STONETOWN (RS85) Scrubbing the deck on CGS STONETOWN

(RS81-RS85) these photos are c1957-58

From the collection of Richard (Dick) Simon, Lt, RCNR

Courtesy of Rick Simon