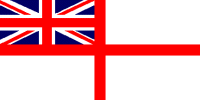 For Posterity's Sake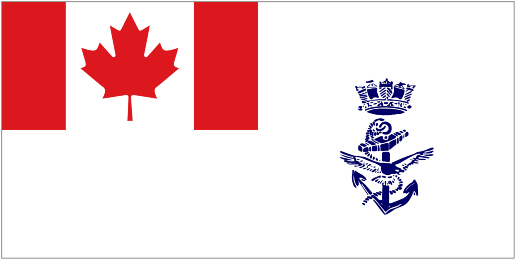 A Royal Canadian Navy Historical Project
Hospital Ship LADY NELSON
CNSS Lady Neslon
Photo taken from HMCS Suderoy V
Source: Wikipedia
Completed: 1928

Acquired by RCN: 1939

Returned to owner:

Re-acquired by RCN: 1942

Entered service: 22 Apr 1943 as Hospital Ship Lady Nelson

Paid off: 1946 - returned to previous owner

Fate: Broken up in Egypt in 1968
Lady Nelson was a Royal Canadian Navy hospital ship during the Second World War. On 22 Mar 1942 S.S. Lady Nelson was torpedoed by U-161 while alongside at Castries, St. Lucia. Lady Nelson sank immediately and 15 passengers were killed and three crewmen died. The ship was re-floated and repaired. In Apr 1943, Lady Nelson's conversion to a Canadian hospital ship. Lady Nelson carried 515 beds and completed 30 voyages by Feb. 1946, bringing home 25,000 wounded men.
At 04.49 hours on 10 Mar 1942, U-161 fired two torpedoes into the harbour of Port Castries, St. Lucia. The first torpedo hit the Lady Nelson, which caught fire and sank by the stern in shallow waters. The second torpedo struck the Umtata, which sank by the stern. However, both vessels were later salvaged and repaired. Three crew members and 15 passengers of the 116 crew members, 110 passengers and two gunners aboard Lady Nelson and seven dock workers were lost. On 16 Apr, the ship was salvaged, temporarily repaired and left for Mobile on 11 May. Later converted to a hospital ship for 518 patients and commissioned on 22 Apr 1943.
After the war she again became S.S. LADY NELSON (1946). Sold to Egypt she became GUMHURYAT MISR (1953), and then later re-named ALWADI (1960). She was broken up in Egypt in 1968.
Photos and Documents The Life and Times of Captain Morris O'Hara (Isaacs Harbour, NS), Master of Lady Nelson during the Second World War
Commanding Officers

Captain Morris O'Hara - 1943 - 1946
In memory of those who have crossed the bar

They shall not be forgotten

A-B

____-2009

Served in Lady Nelson 01 Jul 1943 - 31 Dec 1943

1924-2014

C-D

1919-2015

____-1994

Served in Lady Nelson as a Lt Nursing Officer

G-H

____-2013

M-N

1917-2007

O-Z

1893-1965

Commanding Officer

____-2012

U-V
Photos and Documents
Hospital Ship Lady Nelson

From the collection of Roy Cardy

Courtesy of Dennis Cardy

Hospital Ship Lady Nelson

From the collection of William Connor

Courtesy of Jason Slater

Hospital Ship Lady Nelson

From the collection of John Brodie, HMCS Nanaimo

Courtesy of Bill Brodie

Newspaper Article on Captain Morris O'Hara, O.B.E., Isaac Harbour, Guysborough Co., NS who was Master of the Lady Nelson during WW 2

Date: 18 Mar 1950

Courtesy of / Researched by Gerry Madigan

Nursing sisters of the Royal Canadian Army Medical Corps (R.C.A.M.C.) aboard the hospital ship LADY NELSON, Naples, Italy, 29 January 1944.

Nursing Sisters R. MacLennan, J. Goodston, Reta Moffat, E. Covey, D.E. MacTier, E. Bateman, Y. Carr, J. Jackson, Captain C.I. Nixon (Matron), M. McLeod, R. Hughes, H.J. Battram, E.K. Sutherland and M.B. Meisner.

Credit: Lieut. Frederick G. Whitcombe / Canada. Dept. of National Defence / Library and Archives Canada / PA-163661

Soldiers and Nurses aboard the Lady Nelson

Courtesy of Neil O'Connor
HOME PAGE
SHIP INDEX
CONTACT