---
Q051
Fairmile Motor Launch
---
Radel II
Credit: Historical Collections of the Great Lakes, Bowling Green State Univeristy
Courtesy of Stephen Horsfall
Laid down: 01 Feb 1941

Launched: 15 Sep 1941

Delivered to the RCN: 24 Nov 1941

Removed from service: 1945

Renamed: Radel II

Fate: Final disposition unknown
Q051 was delivered to the RCN on 24 Nov 1941. While she flew the White Ensign, she was not commissioned into the RCN but instead was listed as a tender to HMCS Sambro, the depot ship for escorts (tenders were not commissioned vessels). Q051 was a "B" Type ML, Displacement: 79 tons, Length: 112 ft, Beam: 17.9 ft, Draught: 4.9 ft, Speed: 20 kts, Complement: 3 officers, 14 men, Armament: 3-20mm.
In Feb 1944 and Jan 1945, Q051 was listed as part of the 77th ML Flotilla. On 03 Mar 1944, Q051's CO, LCDR Thomason was listed as the SO for the 77th ML Flotilla.
After the Second World War Fairmile Q051 was registered by the name " Radel II ", RAD- stood for RADIO, and EL- stood for ELECTRONICS. The National Research Council used former Q051 as research vessel. She designed and tested Great Lakes freighter radar, the radar reflecting buoy system and was the first boat in the world to have underwater television. Information about her experiments, remains classified. She was later sold to Commander C. H. Hudson, Vancouver when she left government service.
---
---
Commanding Officers
Lt. Theodore George Sewell, RCNVR - 01 Apr 1942 - 08 Oct 1942

Lt W.H.B. Thomson, RCNVR - 14 Dec 1942 - 16 Dec 1942

Lt R. Dickinson, RCNVR - 17 Dec 1943 - 08 Feb 1944

Lt Ronald Alexander Wyllie, RCNVR - 09 Feb 1944 - 02 Mar 1944

LCdr Walter H. B. Thomson, RCNVR - 03 Mar 1944 - 26 Mar 1945

Lt Donald Stott Marlow, RCNVR - 27 Mar 1945 - 10 Aug 1945
---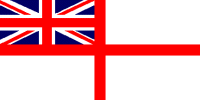 In memory of those who have crossed the bar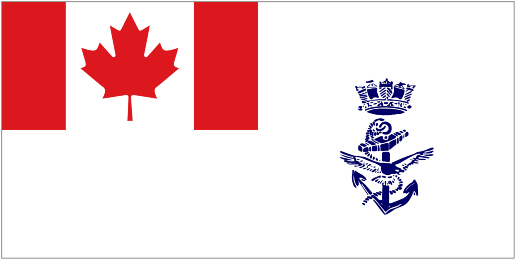 They shall not be forgotten
---
Former Crew Members
Cunningham, Willis Gordon, SLt, RCNVR - 03 May 1943

Hillmer, John Scriven, SLt, RCNVR - 03 Apr 1945

Marlow, Donald Stott, A/Lt, RCNVR - Jan 1945

Sale, John Robert, SLt, RCNVR - 26 Jul 1943

Tait, John Watterson, SLt, RCNVR - 01 Apr 1942
---
Photos and Documents
ML Q051 at Sarnia, ON

From the collection of George Beatty Sterne, CPO.MM

Courtesy of Bob Sterne

ML Q051 transiting the locks on the Great Lakes

From the collection of Wilson Reginald McMurdo

Courtesy of Scott Wilson McMurdo

This photo is not for reproduction or reposting without permission of Scott McMurdo

The launching of ML Q051 on 15 Sep 1941 at Midland, Ontario

Source: "Midland and Area - Portraits of the Past" facebook page

Courtesy of Jeff, Graham & Diane Patchell Family and, page admin, Rene Hackstetter

Article on Radel II (former Fairmile ML Q051) from Power Boating Magazine.

Submitted by author: Stephen Horsfall

© Power Boating Canada / Stephen Horsfall
---