In memory of those who have Crossed the Bar
Wilfred Broyden, M.M.M., C.D.

Chief Petty Officer 1st Class, Storesman, RCN / C.A.F.

Born: 01 Sep 1940, Hochelaga, Quebec

Died: 05 Sep 2021, Liverpool, England, U.K.

*A ceremony was held for the Committal of Ashes of Wilf Broyden to the sea from HMCS SACKVILLE on 01 May 2022 during Battle of the Atlantic Ceremony
BROYDEN, Wilfred (Wilfy, Willie, Wilf, Bobby), MMM, CD with 2 bars, SSM (NATO) - has crossed the bar. He was born in Hochelaga, Quebec, Canadato Eva Broyden and her daughter Shirley. He passed away in Liverpool, England, UK.
Wilfred grew up in Toronto, Ontario, and adopted Nova Scotia, Canada and the UK, as well as the Royal Canadian Navy as his home. He joined the RCN under age, first as a Signalman but spent his life and career as a Storesman extraordinaire (Jack Dusty).
He met and married Della E. June (nee Publicover) in Halifax, NS. They were married for 34 years before amicably divorcing. They had twin children Christopher and Christine (Ben Gibbons) which he was immensely proud of and loved deeply.
He spent time in Rhode Island and later moved to Wales and England marrying Carol Shelley (nee Taylor). They spent many of their 21 years of marriage between summers in the UK (with Carol's family and her sister Irene) and Bulgaria and winters in Florida and cruising the high seas!
Dad worked many jobs moonlighting during the early years in the RCN as pay was not so good. He drove taxi, worked at the Sports Dept of Canadian Tire (Tacoma Dr, Dartmouth), and as a driver for CN at Autoport. He wrote the entrance exams for Saint Mary's University and furthered his career by taking first year courses of a BA before being posted to CFB Rockcliffe, Ottawa, Ontario. He served all three Oberon Class Submarines when Storesmen went to sea on the submarines, many surface ships and shore positions from basic at CFB Cornwallis to HMC Dockyard, Stadacona, Shearwater, Sea Training/Gulf War, the UK for the Submarine Osiris Project, and QHM. He sailed under Canadian and British commands.
His ships included HMCS QU'APPELLE (first ship), Commissioning Crew for HMCS PROVIDER (standing the first brow duty watch), CAP DE LA MADELEINE, IROQUOIS x 2 (pre and post Trump conversion), HMCS OTTAWA and submarines HMCS OJIBWA, OKANAGAN, and ONONDAGA and on the sailing training ship HMCS OIROLE. He also worked with HMCS SACKVILLE while posted ashore during her transition into Canada's Naval Memorial. Upon retirement he worked for the offshore and opened his own ships chandler business amongst other endeavors.
He loved life, he loved fun, the camaraderie of his peers, children, animals, camping, a good TV show or radio serial, bonspiels, cards, chess, backgammon, dancing, swimming and jogging marathons with is son Chris.
He often jogging to work in Halifax from his home in Eastern Passage. When he wasn't jogging he often braved this route with his trusty red CCM bicycle with air horn or very unreliable Skoda (car). He was a former Boy Scout Cub master (1st Shearwater), St John 's ambulance first aider and a Master Mason (Cornwallis Lodge). He belonged to and supported many organizations and was especially proud of the Royal Canadian Legion, Royal Navy Association, The Submariners Association of Canada, The Chief and PO's Atlantic Association to name but a few.
He enjoyed his neighbours and neighbourhoods. In " beautiful Eastern Passage - Cow Bay by the sea" he took immense joy in scaring the kids on Halloween.
He was predeceased by his birth mother Eva Broyden, foster family Rose and William Clements (who called him Bobby in honour of their youngest son who died in WW2), foster aunt Nellie White, Fred and Virginia Allison, former mother-in-law Lena and William Hawes, Walter Publicover, sister- in-law Barbara, Doug and Ronnie Watson, Seldon Publicover, Raymond "Buff" Cluney, Brian Waters, Grace, Ida, and Lewis Broyden, and Jim Ross, Ron Devlin (all of Canada) and Don and Berle Woodhurst (UK). He is survived by his children from his first marriage Christopher and Christine Broyden (Ben Gibbons) of NS, Canada, wife Carol Shelley (nee Taylor), her three children Karen McIntyre (Jamie), sons Paul (Paula) Shelley, Gary Shelley, sister-in-law Irene Evans and Oscar the cat (all UK). It is from Karen and Gary's families that Dad was gifted with many grandchildren.
He is also survived by his former wife June Broyden, cousin Elma Ross, 'daughter in law' Anna Marie Gibbons, former in-laws Lavone "Bonnie Cluney, Ethel Brine, Darlene Hawes, Terrance (Fern) Publicover, Billy (Beth) Hawes, John Duczek, Linda Publicover, Cindy Hawes and many nieces and nephews (Terry, Raymond, Darren, Michael, Doug, Dougie, Donna, little Billy, Tammy, Darlene and god daughter Bridget) as well as many good friends on both sides of the ocean. From a boy with no family to a man with many families, he was blessed with love of others and their love of him. Dad, we wish you fair winds and following seas.
A service in loving memory of Wilfred there will be a memorial service held at St. Peter's Anglican Church, 346 Cow Bay Rd, Eastern Passage at 1 PM with reception to follow at the Royal Canadian Legion 164 Eastern Passage,1341 Main Rd, Eastern Passage, NS (to be held directly after the funeral until 430pm).

Dad loved pomp and ceremony so please feel free to dress in formal attire with medals if you wish. Either way, however you choose to dress, the gift of your presence and camaraderie is greatly appreciated.
For those who can't make it in person the service will be on the Saint Peter's Anglican Church website. https://www.anglicanparishofeasternpassage.ca

If you are attending in person all are welcome but you must show proof of vaccine and photo ID. As far as internment of his ashes he expressed to me on his birthday Sept 1, just a few days before he passed, that it was his wish to have his ashes spread from either the HMCS SACKVILLE, or a CPF (Canadian Patrol Frigate) but preferably from HMCS SACKVILLE. At this time that has not been determined . Dad, we wish you Fair winds and following seas.
Ships served in:
HMCS PROVIDER - Commissioning crew
HMCS IROQUOIS - 2 postings - 1 pre and 1 post Trump refit
HMCS OKANAGAN - Served in OKANAGAN in 1968-1973 as a LS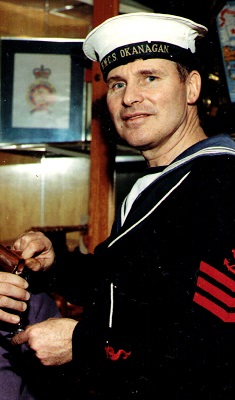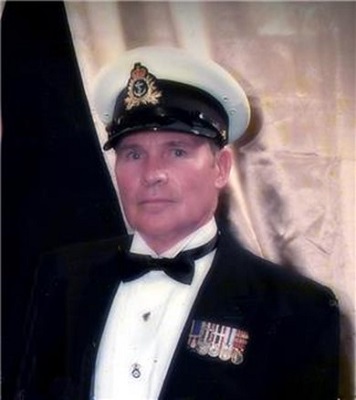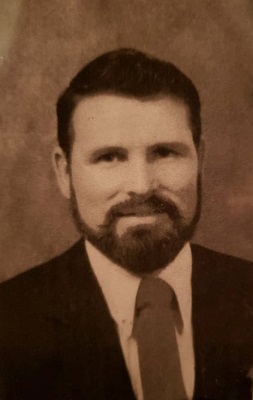 ---