---
HMCS PROVIDER 508
Auxiliary Oil Replenishment Ship
---
Built by Davie Shipbuilding & Repairing Co. Ltd., Lauzon, Que, she was commissioned there on 28 Sep 1963. She was the first Operational Support ship in the RCN and was designed with the capacity for the stowage of fuel, ammunition, supplies, provisions (dry and refrigerated) and replacement helicopters. She was also designed to transfer supplies and personnel underway and provided support to operational forces at sea. At the time, she was the largest ship built in Canada for the RCN. She had 26 fuel cargo tanks which held approximately 14,000 tons of FFO, 1,500 tons of diesel and 900 tons of aviation gas (JP5) along with 430 tons of ammunition, provisions and spare parts. HMCS PROVIDER had the capability of replenished and refueling up to 4000 gals/min at 18 plus knots. Late in 1969, with the arrival of the two follow-on AORs, HMCS PRESERVER and HMCS PROTECTEUR, she was transferred to the west coast.
On 04 May 1970, HMCS PROVIDER 508, HMCS MACKENZIE 261, HMCS YYUKON 263 and HMCS TERRA NOVA 259 departed Esquimalt for a Far East cruise.
On 08 May 1986, HMCS PROVIDER 508, HMCS RESTIGOUCHE 257, HMCS TERRA NOVA 259 and HMCS KOOTENAY 258, departed Esquimalt for Exercise RIMPAC 86 and returned on 21 Jun 1986.
In the spring of 1990 she took part in the Pacific Rim countries' exercise RIMPAC 90, along with units of the 2nd and 4th Destroyer Squadrons, which afterward visited Vladivostok, the first western warships to do so since 1939. Afterward, en route to visit Manila, she rescued a large number of Vietnamese boat people that had spent nine days without food or water after their boat had broken down.
In late 1993 and early 1994 she took part in the UN embargo of Haiti. She returned to Halifax in June 1996. The ship was paid off 24 June 1998, two years later than originally planned, and remained in Halifax Harbour until 2002 while she awaited auction. She was sold to Greek interests and on 26 Jul 2002 left Halifax under tow for Greece, to become a water storage vessel. The following year she was towed to Turkey and broken up.
---
RCN Memories: A Box of Asparagus Communist China and Script Money Man Overboard!!
---
Photos and Documents Ship's company photos The Ship's Bell
Commissioning Booklet Crossing the Line (Equator) - 02 Feb 1978 Reactivation Booklet - 1982
---
Commanding Officers
---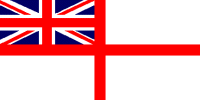 In memory of those who made the ultimate sacrifice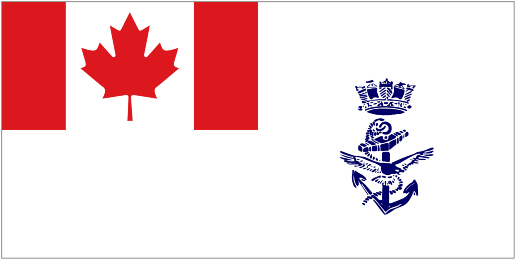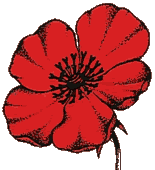 Lest We Forget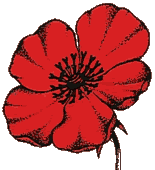 ---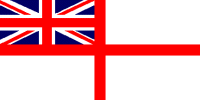 In memory of those who have crossed the bar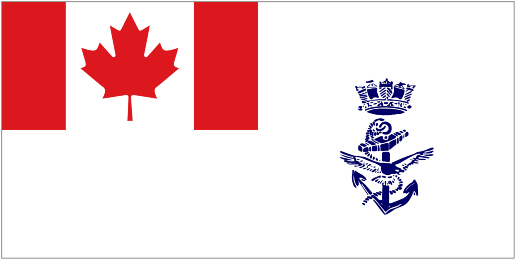 They shall not be forgotten
A
B
C
D
E
F
G
H
J
K
L
M
N
O
P
Q
R
S
T
V
W
Y
---
Former Crew Members
SH - pers identified in photos from the collection of Steve Hlasny - 1972 to 1976
---
Photos and Documents
"The hull of PROVIDER awaits to slip down the ways at David Ship Building, Lauzon, QC - 05 Jul 1062

Courtesy of Hugh Muir

Basic diagram of PROVIDER's layout

Courtesy of Steve Hlasny

HMCS PROVIDER 508 - undated

HMCS PROVIDER 508

DND photo # 508-234

Courtesy of the Comox RCAF Museum

Newspaper article dated 26 Sep 1963 on Capt. Pullen, HMCS PROVIDER'S soon to be Commanding Officer when she is commissioned on 28 Sep 1963

Courtesy of Art Moore

HMCS PROVIDER conducting a RAS with HMCS BONAVENTURE and HMCS CAP DE LA MADELEINE - Spring 1965

Courtesy of Robert Norris

Routine Orders - 01 Nov 1967

HMCS PROVIDER 508

Courtesy of Patrick Vuillemin

HMCS PROVIDER at sea - 1967

Photo taken from HMCS BONAVENTURE

Courtesy of Brian Lapierre

© Brian Lapierre 1967

HMCS PROVIDER arrival in Esquimalt Dec 1969

Courtesy of Robert Berbeck.

(JM01) HMCS PROVIDER in rough seas - 1969 (JM02) Jean-Marie Marion on HMCS PROVIDER - 1969 (JM03) Jean-Marie racked out (JM04) Mess deck on HMCS PROVIDER (JM05-JM06) Pierre Lemieux on HMCS PROVIDER (JM07) Seaman's mess / Rec space

HMCS PROVIDER conducting a RAS with HMCS Mackenzie 261

Courtesy of Jean-Marie Marion

Newspaper article on EX RIMPAC 72

Courtesy of Steve Hlasny

EX RIMPAC 72

(1) HMCS RESTIGOUCHE RAS with HMCS PROVIDER (2) USS TICONDEROGA (3) USS MORTON coming along side HMCS PROVIDER for a RAS (4) Dental truck on HMCS PROVIDER for EX RIMPAC 72. PO1 Ed sitting on the back of the truck (5) Dolphins between HMCS GATINEAU and HMCS PROVIDER during a RAS (6) HMCS QU'APPELLE conducting RAS with HMCS PROVIDER

Courtesy of Steve Hlasny

Crossing the Line on HMCS PROVIDER, 25 Sep 1972 - EX RIMPAC 72

(1) Akhurst, John Potter, Marsh (2) Akhurst, Dauoren, Brane (3) Johnston (4) Steve Hlasny, Dauoren (5) Birch-Jones (XO), Crickard (CO) (6) Sailors getting dunked

(7 & 8) List of Neptune's Court and Tadpoles (9 & 10) Article from the Esquimalt LOOKOUT, 26 Oct 1972 on the Crossing the Line Ceremony on HMCS PROVIDER during EX RIMPAC 72

Courtesy of Steve Hlasny

HMCS PROVIDER having a "No Day", crossing the International Date Line, EX RIMPAC 72

(1) White (2) Ackhurst and White (3) Frank Sailor, foreground, right, looking at camera (4) Birch-Jones (5) Silcon and Dick Story, front left (6) Two storesmen, foreground

Courtesy of Steve Hlasny

Bob Bader, Mel Gunther, Arny Yates, renting a car at Suva, Fiji and going on a tour

Courtesy of Steve Hlasny

Mel Gunther, Steve Hlasny, Arny Yates and Bob Bader, Suva, Fiji, 28 Sep 1972

Courtesy of Steve Hlasny

Steve Hlasny and Mel Gunther, Suva, Fiji, 28 Sep 1972

Courtesy of Steve Hlasny

HMAS STUART conducting RAS with HMCS PROVIDER during LONGEX 72

Courtesy of Steve Hlasny

HMAS BRISBANE conducting RAS with HMCS PROVIDER during LONGEX 72

HMCS PROVIDER 508 entering Sydney, Australia, 1972

Courtesy of Don Little

HMCS PROVIDER at Garden Island, Australia, 1972

Courtesy of Steve Hlasny

EX RIMPAC 73

(1) Ed Lascelle (no shirt), on HMCS PROVIDER, Sep 1973, USS Midway in the background (2) PROVIDER's Helos, San Diego, Sep 1973 (3) HMCS PROVIDER (4) Ralph Torris, Mel Gunther, HMCS PROVIDER (5) PO2 Steve Hlasny receiving his first clasp to his CD at divisions on HMCS PROVIDER during EX RIMPAC 73

One of the USN Helo crew members (and holder of the golden mattress award) on HMCS PROVIDER, EX RIMPAC 73

Courtesy of Steve Hlasny

USS Constellation with a flight deck area of 4 acres

Photo taken from HMCS PROVIDER

Courtesy of Steve Hlasny

HMCS PROVIDER's boat crew bring over 2 injured crew from HMCS Rainbow, Mar 1974

Courtesy of Steve Hlasny

Helos joining HMCS PROVIDER from North Island, Mar 1974

Courtesy of Steve Hlasny

Turkish sailors on board HMCS PROVIDER for the day, Mar 1974

Also in photo - Frank Sailor, Jim Parson, Larry Sawatsky, Glen Brydon

Courtesy of Steve Hlasny

RAS Teams Close Up - Mar 1974

(1) Guided missile cruiser USS Chicago coming along side HMCS PROVIDER for fuel (2) USS Bradley conducting RAS with HMCS PROVIDER (3) HMCS St Croix conducting a jackstay with HMCS PROVIDER (4) HMCS Mackenzie pulls away after a RAS with HMCS PROVIDER (5) HMCS Gatineau conducting a RAS with HMCS PROVIDER

Courtesy of Steve Hlasny

Bridge on HMCS PROVIDER

Courtesy of Steve Hlasny

Judy, standing on the jetty, waiting for HMCS PROVIDER's arrival alongside, 07 Jun 1974

Courtesy of Steve Hlasny

HMCS PROVIDER's tour of Vancouver Island ports, Jun/Jul 1974

(1) Tahsis Sawmill (2) Crown Zellar, Elk Bay (3) Jervis Inlet (4) Halifax Range Inland Passage (5) Ripple Rock, Seymour Narrows (6) Tahsis, West Coast Vancouver Island

Courtesy of Steve Hlasny

EX POTLACH, Aug-Sep 1974

(1) Jervis Bay (2) Kodiak, Alaska (3) USS Mount Vernon LSD 39 (4) LCM and troops alongside HMCS PROVIDER (5) Labrador Air Sea Rescue Helicopter landing on HMCS PROVIDER

Courtesy of Steve Hlasny

EX RIMPAC 75

R & R before sea phase, Mar 1975

(1) Honolulu (2) Frank and Ralph (3) a blow hole (4) Steve and Frank (5) Lookout from the Pali (6) USS ARIZONA Memorial (7) USS HANCOCK enroute to Vietnam, Mar 1975

RIMPAC 75 - Sea phase

(1) USS KITTY HAWK and USS PONCHUTLA (2) HMAS MELBOURNE (3) USS KIRK conducting RAS with HMCS PROVIDER (4) HMCS KOOTENAY (5) HMCS KOOTENAY personnel jackstay transfer - Tom Pleskivich (6) USS ALBERTA DAVID (7) USS BADGER (8) USS KISKA (9) USS REEVES

Courtesy of Steve Hlasny

WESTPLOY 75

(1) Map of WESTPLOY Far East port visits (2) Heavy jackstay - HMCS PROVIDER (3) Light jackstay transfer of stretch patient from HMCS QU'APPELLE to HMCS PROVIDER (4) HMCS QU'APPELLE, HMCS MACKENZIE and HMCS SASKATCHEWAN receive "Moon Shot" during their sail past prior to their departure to Japan (5) Capt Shaw's 50th Birthday - receiving his new bridge chair as a birthday gift from the Chief's and PO's Mess. (6) ROK Gunboat, Apr 1975 (7) Ship open to visitors, Pusan, Korea

(8) Old temple being restored (9) Steve Hlasny in front of temple (10) Steve and Frank (11 - 14) Information booklet on the UN Memorial Cemetery in Korea

(15 - 22) HMCS PROVIDER conducts a Service of Remembrance for Canadian War Dead at the UN Cemetery, Pusan, Korean (18) Guard officer, Lt(N) Guy (20) Frank and Steve

(23) 500 Won, Korean currency (24) HMCS PROVIDER entering Yokosuka, Japan, Apr 1975

No-Day at sea

(25) Frank (standing), Steve Hlasny to Frank's right (26) Steve, centre, moonlighting as a cook during the No-Day (27) CO Capt. Colin Shaw to the left of Miss PROVIDER and to the right is the XO Cdr Moore (28) Volleyball cheerleaders - Lou, Max, Lt(N) Mike Cooper, CPO2 Bash Callaghan, unk (29) A No-Day At the horse races (30) Steve Hlasny - jockey (31) Ralph Torris - jockey

(32) 503 in holding position on HMCS PROVIDER's flight deck (33) Preparing for a heavy jackstay (34) Heavy jackstay set-up on HMCS PROVIDER (35 & 36) HMCS PROVIDER conducting a heavy jackstay

Courtesy of Steve Hlasny

HMCS PROVIDER fueling an USN supply ship during Ex Valiant Heritage off San Diego, Mar 1976

Courtesy of Steve Hlasny

HMCS PROVIDER Engineering Drawings

(PM01) Auxiliary Desuperheated (PM02) L.P. Steam range (PM03) Main Steam

Courtesy of Pat Meloy

Storing beer on HMCS PROVIDER 508 circa 1977

Courtesy of William Lepp

HMCS ATHABASKAN breaking away from PROVIDER and GATINEAU off the coast of California in spring of 1977. WESTEX 77, first 280 in the Pacific Ocean.

Courtesy of Michael Cowen

Photo restoration by Art Turner

HMCS PROVIDER refueling HMCS RESTIGOUCHE on the left, HMCS GATINEAU on the right with HMCS TERRA NOVA in the back in the Lifeguard Station. Photo was taken in May 1983, en route to Japan.

Courtesy of Robert Berbeck

HMCS PROVIDER 508 - date unknown

From the collection of Sid Dobing

Courtesy of Brian Dobing

Crossing the Line Ceremony on HMCS PROVIDER 508, 31 March 1981 The booklet has 28 March 1981 but the Op Sched changed after the booklet was printed off

Courtesy of Matthew McBride

HMCS PROVIDER, MCR - 1985

(L-R) MS Dennings (Evaporator Watchkeeper), PO1 Ben Seminuk (Throttle Watchkeeper) PO1 Al Jefferies (Boiler Watchkeeper), LS Steve Gosling, CPO2 Don Little - Chief of the Watch, unknown

Courtesy of Don Little

Crossing the Line Ceremony on HMCS PROVIDER 508

EO LCDR Jones aka "Charlie two feathers" in the dunk chair

Courtesy of Jeff Boccabella

Crossing the Line Ceremony on HMCS PROVIDER 508

I think that is the Doc in the stocks, Ernie Peaker doing the honors to kiss the fish, Tom Landry and Art Wonga

Courtesy of Jeff Boccabella

Crossing the Line Ceremony on HMCS PROVIDER 508

Jim Gutteridge in the stocks with Cuthbertson, Billsten with Bill Layman and Terry Mamloff on the stairs

Courtesy of Jeff Boccabella

HMCS PROVIDER 508 fuelling USS Carl Vinson CVN-70

Courtesy of Keith McDougall

Crew list from HMCS PROVIDER Re-Activation booklet - 1987

Courtesy of Chris Kenny

HMCS PROVIDER Stores Dept. - Beard Growing Contest Day - 1989

Courtesy of Chris Kenny

See the ship's company photo page to see the photo with names

HMCS PROVIDER welcome aboard pamphlet - late 1980

Courtesy of Chris Kenny

HMCS PROVIDER in Turkey prior to being scrapped 28 August 2002. Photograph by Selim San

Photo originally posted on www.wellandcanal.ca website
---