In memory of those who have Crossed the Bar
Peter William Cairns, C.M.M., C.D.

Vice-Admiral, RCN / C.A.F. (Navy)

Born: 04 Oct 1938

Died: 18 Feb 2023, Ottawa, Ontario
CAIRNS, Peter William - passed away peacefully in Hospital in Ottawa, Ontario, Canada on Saturday, February 18th, 2023.
He is survived by his wife, Carolyn, his boys, Simon, Nicholas, Michael and Christopher and their spouses, grandchildren, Luke and Phoebe, his sister, Carol, a niece and a nephew and their respective families and many, many dear friends and his 2 cats.
He was my Bogie I was his Bacall, he was a loving family man, a fine officer, a loyal friend, a pet lover, open road adventurer, US Navy War College graduate, a decent golfer and always a humble and kind gentleman and so missed!
Peter's distinguished naval career began in 1956, included many seagoing appointments, command of ships, submarines and squadrons, and culminated in his appointment as the 24th Commander of the Royal Canadian Navy. Following his retirement, Peter was a driving force behind the establishment and operations of the Shipbuilding Association of Canada.
Although Peter served in many ships, he had an affinity with submarines and treasured his time below the surface with his fearless submariner mates!
A celebration of life will be held in the spring at the Rideau Club by his family and friends of The Navy League of Canada and the Ottawa branch of the Naval Association of Canada
An Irish Wake will be held to celebrate the amazing life of my Darling Husband Peter, when the tears slow down.
In keeping with Peter's love of the sea his ashes will be scattered to the ocean in a private memorial.
Ready, Aye Ready (The Ottawa Citizen 25 Feb 2023)
Ships served in:
HMS/m ORPHEUS
HMCS RAINBOW - Served in RAINBOW as XO
HMCS ONONDAGA - Commissioning Crew, 10th Commanding Officer
HMCS OKANAGAN - 7th Commanding Officer
FIRST CANADIAN SUBMARINE SQUADRON (SM1) - Jul 1974 - Jul 1975. 4th Commanding Officer
HMCS FRASER - 12th Commanding Officer
HMCS MARGAREE - 13th Commanding Officer
HMCS ASSINIBOINE - 21st Commanding Officer
COMMANDER MARITIME COMMANDER - Appointed (24th) Commander Maritime Command in 1992 as Vice-Admiral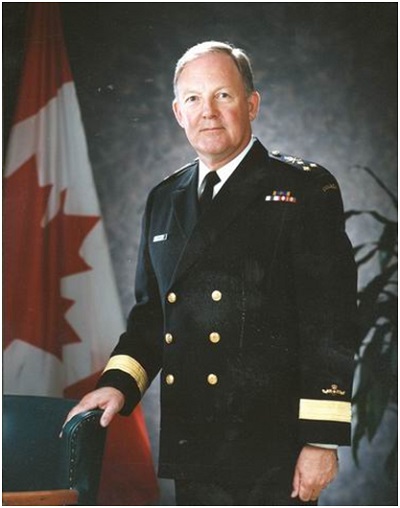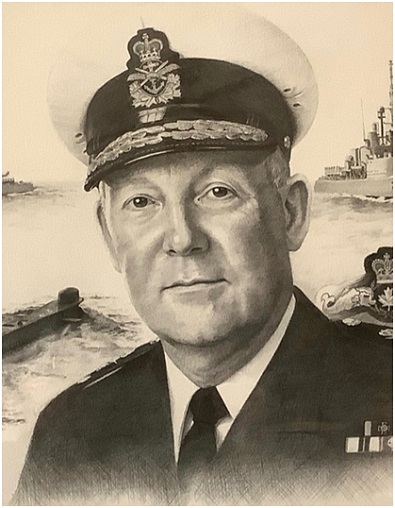 ---