In memory of those who have Crossed the Bar
Emil Anton (Tony) Halvorson

Chief Petty Officer 1st Class Weaponman Underwater

RCN / C.A.F. (Navy)

RCMP

Born: 07 Mar 1945, Lethbridge, Alberta

Died: 30 May 2023, Charlottetown, Prince Edward Island
HALVORSON, Emil Anton (Tony) - It is with great sadness that we announce the passing of Emil Anton (Tony) Halvorson, of Charlottetown PEI, at the age of 78, following a long battle with Parkinson's disease, on Tuesday, May 30, 2023.
Originally from Lethbridge, AB, Tony was the eldest of the six children born to Peter and Sarah Halvorson. He left home at the age of seventeen to join the Royal Canadian Navy, which eventually led to his posting to the submarine service in Halifax, NS, where he met and married his Sunshine, Shawne.
Tony and Shawne had two girls, Erinn and Kim, before moving to Ottawa, ON. It was there he made the decision to retire from the Navy after 28 years of service, and embark on his next adventure as a member of the Royal Canadian Mounted Police. He was posted to Charlottetown, PE, where he served in the RCMP for seventeen years. Following his retirement, never one to be idle, he dabbled in various other careers, including Provincial Firearms Instructor, Deputy Sheriff, and Security Officer for the PEI Legislature. When he wasn't working, he and Shawne travelled extensively, and he enjoyed breathing the beautiful PEI ocean air from the deck of the sailboat, or from behind the wheel of a convertible.
Tony is survived by his wife of 51 years, Shawne (Berry) Halvorson; their two daughters, Erinn (Ron) Hoffman of Halifax, and Kim (Grant) MacLeod of Charlottetown; and four beloved grandchildren, Matthew Halvorson, and Maddy, Nate, and Ainsley MacLeod.
Tony is also survived by his sisters Christine Mikalson, Dorothy Larson, and Pauline Halvorson, brother Bob Halvorson, and many nieces and nephews.
He was predeceased by his parents, Peter and Sarah Halvorson; parents-in-law Leon and Vivian Berry; and brother John Halvorson.
The family would like to thank Tony's steadfast friends Piero Campanaro, Brian Hills, and David Yeo for their unending support. They would also like to thank the staff of Beach Grove Home for the care Tony received in his last year. There will be no service or visitation by personal request. If desired, donations can be made to Parkinson Canada or the Beach Grove Residents' Fund (mail cheques to Beach Grove Home Residents' Council, 200 Beach Grove Road, Charlottetown, PE, C1E 1L3). (Belvedere Funeral Home)
Ships served in:
HMCS NEW GLASGOW - Served in NEW GLASGOW Apr 1963 - May 1964
HMCS QU'APPELLE - Served in QU'APPELLE Sep 1965 - Jan 1967
HMCS CRESCENT - Served in CRESCENT Jan 1967 - May 1967
HMCS GRILSE - Served in GRILSE Dec 1967 - Apr 1968
HMCS ASSINIBOINE - Served in ASSINIBOINE Oct 1969 - Dec 1969
HMCS OJIBWA - Served in OJIBWA Dec 1969 - Mar 1974
HMCS OJIBWA - Served in OJIBWA Nov 1974 - Jul 1978
HMCS IROQUOIS - Served in IROQUOIS Jul 1978 - Dc 1979
HMCS OKANAGAN - Served in OKANAGAN Dec 1979 - Sep 1980
SUBRONONE - Served in SUBRONONE Sep 1980 - Jun 1984
HMCS OKANAGAN - Served in OKANAGAN Jun 1985 - Jul 1987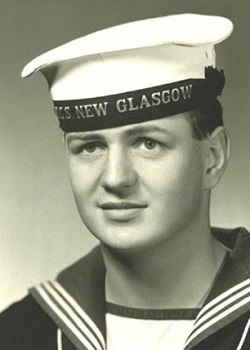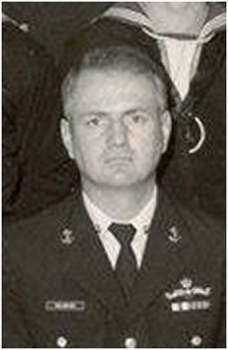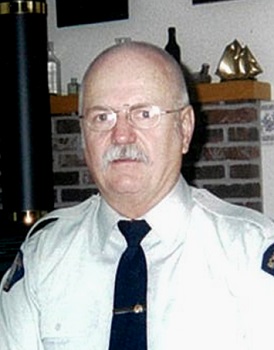 ---