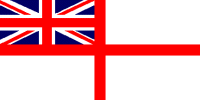 For Posterity's Sake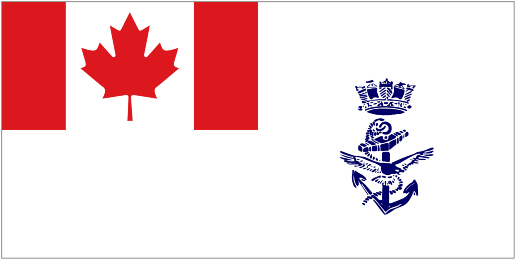 A Royal Canadian Navy Historical Project
---
HMCS CAMROSE K154
Flower Class Corvette
---
HMCS Camrose K154 - Nov 1943
Laid down: 17 Feb 1940

Launched: 16 Nov 1940

Commissioned: 30 Jun 1941

Paid off: 22 Jul 1945

Fate: Broken up Jun 1947
Commissioned at Sorel, Quebec, on 30 June 1941, the Flower Class corvette Camrose arrived at Halifax, Nova Scotia, on 6 June. She was assigned to Halifax Force after working up, but in October joined Newfoundland Command, leaving St. John's, Newfoundland, on 8 October for Iceland with convoy SC.48. She was employed as ocean escort to and from Iceland until February 1942, when she commenced a major refit at Lunenburg, Nova Scotia. Upon completion in May she resumed her mid-ocean escort duties for one round trip to Londonderry, Northern Ireland, but was assigned in June to Western Local Escort Force.
In October 1942, Camrose was allocated to duties concerned with the invasion of North Africa. She left Halifax on 20 October for the United Kingdom, and for the next five months escorted convoys between Britain and the Mediterranean. In April 1943 she proceeded to Pictou, Nova Scotia, for a refit lasting five and a half months, including forecastle extension, after which she worked up in Bermuda and was assigned to Escort Group 6. She left St. John's, Newfoundland, early in December for Londonderry, where she was based for the next four months in support of convoys, especially to and from Freetown, Sierra Leone and Gibraltar. While with combined convoys OS.64/KMS.38, she shared with the British destroyer HMS Bayntun the sinking of U-757 in the North Atlantic on 8 January 1944. In May she joined Western Approaches Command, Greenock, Scotland for invasion duties, escorting convoys to staging ports, and to and from Normandy beaches. She left the United Kingdom on 2 September for another refit at Pictou, followed by workups in Bermuda, returning in January 1945 to become a member of Escort Group 41, Plymouth, England. She served with this group until Victory-in-Europe Day, afterward participating in the re-occupation of St. Helier in the Channel Islands. Camrose left Greenock, Scotland, for home early in June 1945 and was paid off at Sydney on 22 July. She was broken up at Hamilton, Ontario in 1947.
U-Boats Sunk: U-757 (Oblt Friedrich Deetz) sunk on 8 Jan 1944 by HMS Bayntun and HMCS Camrose K154 in position 50-33 N, 18-03 W - of the crew of 49 there were no survivors.
---
Photos and Documents Ship's company photos
---
Commanding Officers
A/LCdr Louis Raymond Pavillard, RCNR - 12 Apr 1941 - 07 Nov 1944
Lt James Barrett Lamb, RCNVR - 08 Nov 1944 - 18 Jul 1945
---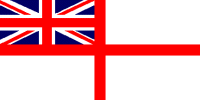 In memory of those who made the ultimate sacrifice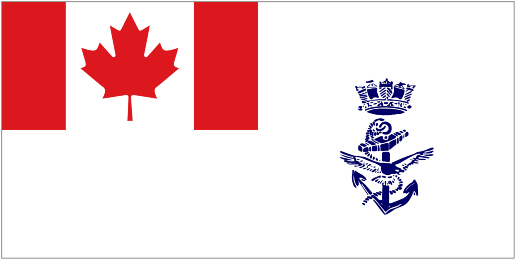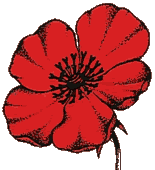 Lest We Forget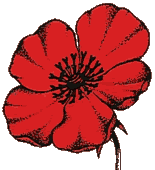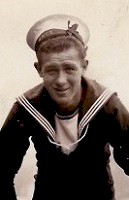 DAVIES, William John
AB, V/33684, RCNVR
died 21 Jun 1944
Able Seaman Davies was the only crew member of HMCS Camrose to die in wartime service. Able Seaman Davies was accidentally killed when the ship's revolver went off when it was being cleaned. He was shot in the chest and died within ten minutes. He is buried in the Haslar Royal Naval Cemetery, Hampshire, England.
---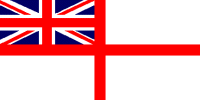 In memory of those who have crossed the bar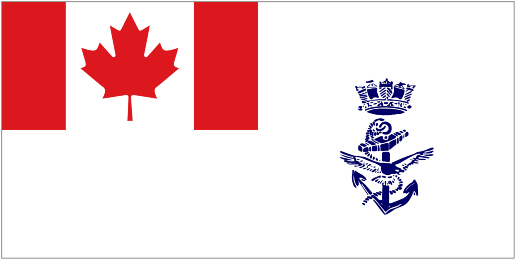 They shall not be forgotten
---
Former Crew Members
Bertrand, Robert - 1942 (crew photo)

Bruce, John Andrew A/Lt, RCNVR - 30 Jan 1945

Crepault, Joseph Alexander Raymond, Lt, RCNVR - 11 Feb 1944

Foster, William Nelson, Slt, RCNVR - 26 Jun 1943/ 28 Jun 1943 / Lt, RCNVR - Jan 1945

Gardner, Eric, Mate, RCNR - 30 Jun 1941

Hillen, William Start

Hope, George Mitchell, Lt, RCNVR - 28 Apr 1941 (Stand by) / 30 Jun 1941

Leclerc, Peter F. (Frenchie), Sig, RCNVR - 1942-1945

Nicholas, George S.

Smith, Sidney Charles, Mate, RCNR - 04 Jul 1942

Van Alstine, Robert Stacey, Slt, RCNVR - 27 Apr 1942

Wallace, Ralph Marcus, Lt, RCNVR - 06 Jul 1942
---
Photos and Documents
HMCS Camrose K154

Source: Flickr photo collection of Ron Bell

William J. Davies, RCN, at HMCS Cornwallis

HMCS Camrose K154

Died: 21 Jun 1944

From the collection of William J. Davies

Courtesy of Vicky Burwell

Postcard picture of HMCS Camrose K154 sent with a Christmas card of William J. Davies

From the collection of William J. Davies

Courtesy of Vicky Burwell

Unknown sailors manning the Bofors on HMCS Camrose K154

From the collection of William J. Davies

Courtesy of Vicky Burwell

"Buddies on Camrose"

William (Bill) J. Davies on the left

From the collection of William J. Davies

Courtesy of Vicky Burwell

Unknown sailor on the fo'c's'le of HMCS Camrose K154

From the collection of William J. Davies

Courtesy of Vicky Burwell

William (Bill) J. Davies manning the .50 cal machine gun on HMCS Camrose K154

From the collection of William J. Davies

Courtesy of Vicky Burwell

William J. Davies

From the collection of William J. Davies

Courtesy of Vicky Burwell

HMCS Camrose K154 in Ireland

From the Collection of Larry Hartman

Courtesy of Ray Hartman

HMCS Camrose K154

Courtesy of Bill Gard

Three Corvette Commanding Officers

Left to right: LCdr WJ McIsaac, RCNVR, HMCS Prescott, LCdr W Evans, RCNVR, HMCS Kitchener, and Lt LR Pavillard, RCNVR, HMCS Camrose

L-R: Unknown corvette, HMCS Camrose K154 and HMCS Collingwood K180 circa 1945

From the collection of Ivan Chamberlain

Courtesy of Dave Chamberlain

Article on HMCS Carmrose ramming U-boat and saving crew of two torpedoed merchantmen

Toronto Daily Star 14 Jul 1943

Sailors mentioned in the article: Lt Harry K. Dawson, XO, of Toronto; PO William Lewis, of Toronto; Tel William Camblin, of Toronto; Lt Louis R. Pavillard, CO, of Halifax; CERA Louis Lapointe, of Sault Ste. Marie; ERA William P. Carlisle; LS Adelard Herbert, of Pine Falls, MB; Sig George Van Tassel; Sig Robert Bertland;

From the collection of Ronald Wismer

Courtesy of Kerry (Wismer) Stewart

Article on HMCS Camrose sailors from Ontario

Toronto Daily Star 14 Jul 1943

Sailors mentioned in article: William Cain, of Ottawa; William Camblin, of Toronto; William Lewis, of Toronto; Walter Palmer, of Hamilton; John Pinkerton, of Weston; Douglas Rogers, of London; Ronald Wismer of Biggar, SK.

From the collection of Ronald Wismer

Courtesy of Kerry (Wismer) Stewart

(WW01) William Welsh aiming a bren gun on HMCS CAMROSE (WW02) William Welsh on a signal lamp on HMCS CAMROSE (WW03) William Welsh on the bridge of HMCS CAMROSE (WW04) William Welsh "on the bridge of CAMROSE late 1941, original issue convoy coat and winter cap, holding our original WW1 telescope. Note the awning bars ... and us in the North Atlantic (WW05) "On the bridge of CAMROSE in the North Atlantic and fresh salt water 'inboard' bound, fortunately nobody in the way."

(WW08) L/Tel "Dusty" and Alan Dickie (right) on HMCS CAMROSE (WW09) Sailors on HMCS CAMROSE. Alan Dickie on left (WW10) Unknown officer on HMCS CAMROSE - possibly Lt McIsaac, CO of HMCS PRESCOTT

(WW11-WW12) William Welsh. On back of photo - "What 'well dressed' Ldg Sig people used in North Atlantic 1942, etc. On CAMROSE with free rum" (WW13) William Welsh on HMCS CAMROSE (WW14) Unknown sailor on HMCS CAMROSE (WW15) Written on back of photo - "On CAMROSE: Mortimore (stoker) was unofficial barber: haircuts $0.25 or a drink of rum. He wanted to serve with his brother on St. Croix and got the draft: but both were lost when St. Croix torpedoed."

Photo WW15 note: There were two brothers lost on St. Croix, but not with the name "Mortimore." (No crewman with that name.) The two brothers that died were Carmen Ernest Stephenson (Leading Seaman, RCNVR) and Francis Woodrow Stephenson (Petty Officer, RCN) - however, neither were stokers.

From the collection of William Welsh, Sig

Courtesy of Kyle Daun

(HB01) Harry Brian on the fo'c's'le HMCS CAMROSE K154 (HB02) Cooks on HMCS CAMROSE K154 (HB03) Sailors on HMCS CAMROSE K154 in Bermuda - Back: L-R: Walter, Brovner, Harry, unknown - Front: Unknown, Wednt, Smarb(t) (HB04) Sailors on HMCS CAMROSE K154 in Bermuda (HB05) Sailors on HMCS CAMROSE with duffle bags ready to go ashore

(HB06) Unknown corvette (HB07) Painting ship (HB08) Staff Laurence (HB09) Unknown sailors jacking around on HMCS CAMROSE K154 (HB10) Royal Navy corvette HMS STONECROP K142

(HB11) Painting with Staff Laurence (HB12) Staff Laurence, ? Sandcliffe and Harry Brian - Trafalgar Square, London, England, 21 Jun 1945 (HB13) British Destroyer (HB14) Ship's mascot for HMCS CAMROSE K154 (HB15) Corvettes at Portsmouth, England. HMCS ORILLIA K119 centre of 3 nested ships

(HB16) Damage to HMCS CAMROSE K154 after being rammed by HMS NASTURTIUM K107 in the English Channel 02 Feb 1945 (HB17) HMS NASTURTIUM K107 with damage to her bow (HB18) Watt, Brian, Laurence, Day on the fo'c's'le of HMCS CAMROSE K154 (HB19) Gun deck and fo'c's'le of HMCS CAMROSE K154 (HB20) Harry Brian on an AA gun on HMCS CAMROSE K154

(HB21) Supply ships in Scotland (HB22) Staff Laurence on HMCS CAMROSE K154 (HB23) Unknown sailor on HMCS CAMROSE K154 (HB24-HB25) Horta, Azores 07 Jan 1945

(HB26) unknown location - possibly off the French coast (HB27) Merchant ship with either HMS RODNEY or HMS NELSON in the background (HB28-HB29) Moville, Irish Free State, on the way to Londonderry (HB30) Convoy - possibly in the English Channel

(HB31) Fort de l'Ouest and the entrance to the harbour at Cherbourg in Normandy, France (...) British Monitor HMS ROBERTS off Normandy (...) Phoenix Cassion being towed across the English Channel to Normandy. Historical note: The Phoenix Cassions were used to create the Mulberry portable harbour breakwaters to facilitate landing of troops and material until harbour facilities in France could be repaired and brought back into use.

(HB35-HB37) Torpedoed Tanker (HB38-HB39) Recovering the body of a downed British airman

From the collection of Harry A.J. Brian, RCNVR

Courtesy of David Brian
---