---
HMCS WHITETHROAT M03
CNAV WHITETHROAT AGH-113 / AGOR-113
---
post wartime badge

CNAV Whitethroat

Source: History of the Atlantic Cable & Undersea Communications
Laid down: 15 May 1944

Launched: 06 Sep 1944

Commissioned: 07 Dec 1944

Paid off: 06 May 1946

Re-designated: 06 May 1946 as CNAV

Re-acquired by the RCN:

Re-commissioned: 17 Apr 1951

Paid off: 30 Sep 1954

Re-designated: 30 Sep 1954 as CNAV

Fate: Sold in 1967 and broken up.
A controlled minelayer converted from an Isles class trawler, Whitethroat, named after a small bird known as the European Warbler. Built at Beverley, Yorkshire, she was commissioned there on 07 Dec 1944. She made her passage to Canada with convoy ONS.42 in Feb 1945 and arrived in Halifax on 10 Mar 1945 to replace HMCS Sankaty. Until Jul 1945 she escorted western Atlantic convoys and then she began dismantling of harbour defences until 06 May 1946, when she was paid off to become a CNAV, and was employed in 1947 making repairs to submarine telegraph cables. In 1950, she carried out oceanography work for the Naval Research Establishment, but on 17 Apr 1951, was re-commissioned to provide mine and loop-laying training in the Korean conflict. She remained with Seaward Defence until 30 Sep 1954, when she again became a CNAV. Transferred to the west coast in Mar 1955, was laid up in Sydney until a crew arrived to take her around. She arrived in Esquimalt on 20 Apr 1956 and was attached to the Pacific Naval laboratory in 1956. Declared surplus in 1966, she wad moored at the docks at Seaward Defence in Colwood while awaiting disposal. Sold to Davis Trading & Supply Ltd., Vancouver, BC. in 1967 she was to be converted to a fishing vessel. This conversion proved impractical and she was scrapped at Tacoma Washing soon thereafter.
---
Photos and Documents The Ship's Bell
---
Commanding Officers
LCdr B.G. Jemmett, RCNVR - 07 Dec 1944 - 26 Jun 1945

Skpr/Lt Ira Elmer Abbott, RCNR - 27 Jun 1945 - 06 May 1946

LCdr Ronald S. Hurst, RCN - 17 Apr 1951 - 26 Aug 1951

LCdr W.E. Williams, RCN - 27 Aug 1951 - unk
---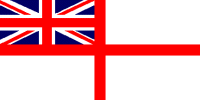 In memory of those who have crossed the bar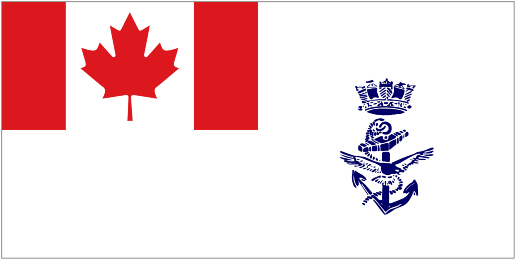 They shall not be forgotten
---
Former Crew Members
Jameson, James Henry, Cd/Bos'n, RCN - 12 Mar 1945 / 27 Jun 1945

Malone, John Robert, SLt, RCNVR - 22 Mar 1945

Morgan, Thomas, CPO, Coxn (of Bedford, NS) - Commissioning crew 2nd Commission 17 Apr 1951

Ralston, Henry Keith, Lt, RCNVR - 21 Mar 1945
---
Photos and Documents
CNAV Whitethroat AGH-113

Source: A History of the West Coast Canadian Forces Auxiliary Fleet / Photo Credit: CFB Esquimalt Naval and Military Museum

Photo No. VR996.171.04

Newspaper article on HMCS Whitethroat's 2nd commission into the RCN on 17 Apr 1951

Halifax Chronicle-Herald 18 Apr 1951

Researched by / Courtesy of George Newbury
---