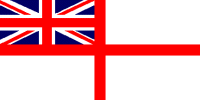 For Posterity's Sake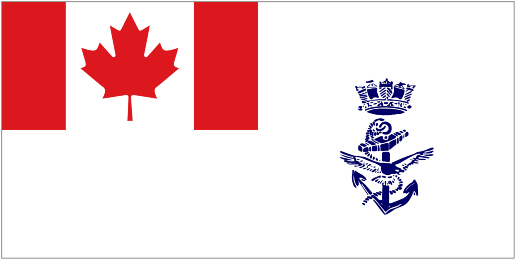 A Royal Canadian Navy Historical Project
Obituaries for those who served in the
Royal Canadian Navy and Canadian Armed Forces (Navy)
ABBOTT, William Charles - Born December 8, 1920. Passed away peacefully after a valiant struggle with family by his side following a beautiful sunset on Saturday, October 16. Cherished husband for 60+ years of the late Edna (better known to him as "kid"), devoted father of Steve, Janice (Ron Shearing), Terry, Laurie, Wendy (Scott McElroy). Dear sweet Papa to Ryan Shearing (Sarah), Adam and Emily Rosen. Bill was a WWII veteran and served on the HMCS Nipigon. He will be sadly missed by the residents, staff and caregivers (Angels as well as back-up singers) at Sunrise D.D.O. to which the family will be eternally grateful. A special thank you to his dining companions, twins Edith and Lillian for their camaraderie and good nature. Please no flowers. If you wish, make a donation to a charity close to your heart or to the Alzheimer's Association. Family will welcome friends and loved ones for a celebration of Bill's life this Thursday evening from 7 to 9 p.m. at Salon Dignite Guay, 418 boulevard Labelle in Rosemere. (The Gazette 19 Oct 2010)

ALEXANDER, William John (Bill) - of Calgary passed away at the Rockyview Hospital on June 17, 1997 at the age of 73 years. He is survived by his loving wife Isabell; one son Bill and his wife Michele; one daughter Brenda and her husband Jason Smith; and two grandchildren, Blaine Alexander and Jessica Smith, all of Calgary. He is also survived by one brother George and his wife Sandy and family of Calgary. Bill was born on June 12, 1924 in Calgary and grew up in the Victoria Park district. He served on the HMCS Coquitlam, 1943 to 1946. He also served with the Calgary Police Service and the Fire Department from 1947 to 1980 when he retired. He played for the Calgary Stampeders Football team in 1946 and 1947. He was united in marriage to Isabell Allan on April 14, 1956. He played baseball for Purity 99's and fastball for the Erics and the Becel Wranglers and played in the Big Six Hockey League. He was an avid sports fan and enjoyed watching Junior Sports. He coached Ladies and Girls Community Fastball. He was a volunteer for the Fairview Community Association. A Service of Remembrance will be held at Foster's Funeral Homes (Jacques Chapel), 240 - 17 Avenue S.W., on Monday, June 23, 1997 at 10:30 a.m. If friends desire, memorial tributes may be made to the Heart & Stroke Foundation of Alberta, or the Burn Unit at Foothills Hospital.

ALLARD, James Angus - It is with much sadness that we announce the passing of our mother Iva Allard (née Acker) on December 27, 2012 and shortly after the passing of our father James "Jim" Allard on January 17, 2013. Iva was born on May 24, 1931 in Nova Scotia and Jim was born on Oct. 17, 1923 in New Brunswick. Iva and Jim had just celebrated their 60th Wedding Anniversary on December 18, 2012. Our parents built their home in the south end of Ottawa and lived there for 50 years. Mom worked for Sears from 1968 to 1974. Jim was a W.W. II Veteran and proudly served with the Royal Canadian Navy. Our Dad worked for the Maritime Telephone Company and then joined Northern Electric Company (Nortel). He retired in 1983. After his retirement he continued to work for BELL until 1992. Mom and Dad enjoyed playing Cribbage and Cards, and a game from down east called "45". Iva is survived by her sister Nina, Jim is survived by his brother Joseph. They leave behind their loving children Arlene (Wayne), Kevyn (the late Mary) and Sarah (Charles). Visitation at McEvoy-Shields Funeral Home, 1411 Hunt Club Road, on Thursday, February 7th from 7-9 p.m. A private interment will be held at Beechwood Cemetery. In memoriam donations can be made to the Brain Injury Association of Canada and/or the Canadian Mental Health Association. ( The Ottawa Citizen 02 Feb 2013)

HMCS SWANSEA - Served in Swansea during the Second World War

ANDERSON, Frederick Woodley (21 Apr 1920 - 05 Sep 2009) - Fred was the eldest of four children of Edward and Leila Anderson (nee Woodley). He was born in Moose Jaw, Saskatchewan where he spent his first twenty years. He attended the University of Saskatchewan and then served five wartime years in the Royal Canadian Navy achieving command of the minesweeper HMCS Llewellyn. In 1943 he married Betty Ashton of Moose Jaw. They spent 58 happy and loving years together before her passing in 2001. After completing his degree he and Betty went to England for two further years of study at the London School of Economics, on a Provincial I.O.D.E. Scholarship, after which, in 1951, he accepted an academic appointment at Regina College, remaining there through its growth to University status. In the mid-sixties, he was appointed Associate Dean of the Social Science Division, a post he filled with verve and compassion. As a professor he was exemplary. His lectures were a work of art and students loved him. His door was always open to students for help because of financial problems and other matters, academic as well as emotional. He gave of his time generously; faculty also sought his advice on a wide variety of issues. He exemplified the word "teacher ". Fred retired in 1983. Throughout his career he participated in many studies and commissions on transportation policy in Canada and abroad, continuing until several years after his retirement. Fred was sought after to become the Director of Research for the Royal Commission on Transportation (1959-1961). He was prevailed upon to set up and become the first President of The Western Transportation Advisory Council, a post he held for two years. He was called upon to be an advisor to the Asian Development Bank, as it coped with transportation policy in the Far East. Throughout his adult life he was a Christian, active in the Baptist Church and denomination, blessed with a strong marriage and many firm friends. His contribution to the community at First Baptist Church is immeasurable. His wisdom was sought after when important issues were being dealt with. His generosity, gracious spirit and unwavering commitment to his faith were an inspiration to all. He leaves his son, William; daughter-in-law, Sherry; grandchildren, Samantha and Will and sister, Leila. An evening of celebration and thanksgiving for the life and ministry of Fred will take place on Wednesday, September 23, 2009 at 7:00 P.M. at First Baptist Church, 2241 Victoria Avenue, Regina, SK. For those who wish, donations in his memory may be made to the Memorial Fund at First Baptist Church, Regina, SK. (The Leader Post 09 Sep 2009)

HMCS LLEWELLYN - 5th, 7th and 8th Commanding Officer

ARMSTRONG, Terence Edward (07 Apr 1920 - 21 Feb 1996) - who has died aged 75, was Britain's leading expert on the Russian Arctic, whose support of Cambridge's Scott Polar Research Institute for more than 36 years contributed largely to the department's reputation as a centre of excellence. Educated at Winchester and Magdalene College, Cambridge, he took first class honours in French and Russian, and was supervised by that legendary Russian teacher Dr (now Dame) Elizabeth Hill. In 1940 Armstrong joined the Army Intelligence Corps. serving in North Africa, Italy and Holland - he was parachuted into Arnhem and wounded - Germany and Norway. Postwar he was the Scott Institute's first research fellow in Soviet Arctic studies, a post established on the reasoning that the Russians knew more about the Arctic than anyone else. Armstrong covered the development of the Soviet north at a time when hard facts about the area were few. Thus did the linguist metamorphose into a geographer. He chose the economic development of the Soviet northern sea route - the old Northeast Passage - for his 1952 thesis, before examining the economic effects of sea ice on the route and carrying out studies for the Royal Navy Scientific Survey. In 1954 he joined the maiden voyage of HMCS Labrador through the ice-packed North-west Passage. His observations led to an ice atlas, Sea ice north of the USSR (1958) a model for similar atlases covering Arctic and Antarctic waters. In 1957, following the incorporation of the institute into the university, Armstrong was appointed an assistant director of research. Despite the additional duties he wrote Russian settlement in the North (1965), contributed to the Illustrated glossary of snow and ice (1966), and travelled throughout the Canadian north and the Soviet Arctic. His fluent Russian established contacts which led to exchange agreements with academies and libraries. The polar institute's collection of Russian language material is today one of the most comprehensive in the world. A 1970-72 sabbatical at the University of Alaska led to seminars on cross cultural education with representatives of the indigenous northern peoples. In a collaborative publication, The circumpolar north, Armstrong reviewed the Arctic and sub-Arctic's political and economic geography. He compiled a Unesco report on the Arctic's cultural and economic problems. In 1975 the polar institute initiated a polar studies M Phil. Its success owed much to Armstrong's skills and charismatic, engaging personality. In 1976 he was awarded an ad hominem readership in Arctic studies. He was a founder fellow of Clare Hall graduate college, and for 25 years was joint honorary secretary of the Hakluyt Society, for whom he edited an edition of Yermak's voyages (1975). He was the Glaciological Society's treasurer from 1965-1970; academic honours included the Royal Geographical Society's Victoria medal. After retirement in 1983, he was a visiting professor at Trent University, Ontario, and chaired the Natural Environment Research Council's working group on Arctic science policy. He also travelled, walked, and made music (he was an accomplished oboe player). With his wife Iris he contributed greatly to village life in Harston, where he was churchwarden and treasurer for many years, and to entertaining a wide circle of friends. He is survived also by two sons and two daughters. (The Guardian 29 Feb 1996)

HMCS LABRADOR - Served on LABRADOR in 1954 as a civilian scientist

ATKINSON, William Henry Isaac, Cdr, DSC, CD - born April 22, 1923 in Minnedosa, Manitoba and took his final breaths on July 18, 2015 at the age of 92 in White Rock, British Columbia. He was the son of John Lawrence Atkinson, Jack, born in Leeds, Yorkshire and Selina Antonia Black, Tony, of Minnedosa and was named after his grandfather, also William Henry Isaac Atkinson. Jack immigrated to Canada and married Tony in 1922 after returning from fighting in WW1. Dad was born a year later. Left to miss Bill is his devoted wife Val Atkinson. His twin sisters Bette Patterson and Barb Smith. His son Thomas Atkinson (Alma), daughters Pamela Atkinson Sigurdson and Lynne Welock (Phil). Grandchildren Duke Cormier, Bradley Welock, Becki Littlejohn, great grandchildren Max, Josh, Hannah and Jaxon and great great grandchildren Mitchell, Cobain and Lola. His son Larry Atkinson predeceased in 2010. Billy, as he was known in school, our dad, grew up on a farm in Minnedosa with his mother Tony and father Jack, his much younger twin sisters, Barb and Betty, and his favourite pony Roxy. He loved those early days and often told us of his adventures with Roxy. He'd stop by the dairy farm on his way home from school and enjoy a big glass of buttermilk. This treat continued to be a favourite into his adult years. As a youngster, dad developed a keen interest in planes and flying. His mom paid 5 dollars for his first short flight at 10 years old. After that every chance he had to earn money was used to pay for flying lessons, so it was a natural choice for him to enlist in the RCN flight training program in 1943 at the age of 19. Dad received his pilot wings in the spring of 1944. It was in July of 1945 as a Hellcat pilot on board the carrier Formidable that dad became a flying Ace. It was not until many years later that as part of the Memory Project, author Wayne Ralph wrote "Aces, Warriors and Wingmen," first hand accounts from Canadian WW2 pilots, when we truly understood the significance of his contribution. He was not one to talk about those days even when prodded. He was one of the lucky ones. He came home. Naval historian Peter Lawson, of the Shearwater Aviation Museum wrote another book about dad, "A Gentleman Aviator, The biography of "Bill Atkinson" which also opened our eyes to the great adventures our dad had participated in. This story really amazed us, about an incident that took place near the end of the war. While he was on a mission his plane was struck, as noted by his wingman, the New Zealander R F Mackie, since oil covered the undercarriage. Dad's commanding officer ordered him back to the aircraft carrier but Dad refused since his plane was still operational and he had sensed the adversary was in the vicinity. He made a successful hit on a Mitsubishi Zeke and was told as he was debriefed by his commander in the ward room later that day, "That was pretty wild, Bill." From then on he was "Wild Bill." Dad quoted the saying, "there are old pilots and bold pilots, but there are few old and bold pilots." Dad truly did luck out as he was the only surviving Canadian pilot on board the HMS Indomitable to ever see Sydney again, and two of seven Canadians who survived on board HMS Formidable. He never forgot. In fact he and mom travelled to Okinawa in 1998 to honour his friend Hammy Gray VC and to look for peace in his heart. He returned home after the war and chose to stay with the Royal Canadian Navy, married our mom, Valgerdur Sigurdson in July of 1946, and immediately moved with her to their first military post at Royal Roads Naval College, in Esquimalt BC. Of course, this meant a hair raising trip across the Rocky mountains where Mom, who grew up on the prairies, spent much of that trip on the floor of the car! This was the first of 20 some moves to come. Along the way his children entered the picture. First Larry, then Pamela, Tom and Lynne. He stayed with the Royal Canadian Navy for 30 years and had a very distinguished career. In 1962 he took Command of the legendary HMCS Haida and after her refit, captained her on her last deployment through the locks on the St. Lawrence Seaway to her retirement home in Bayfront Park, Hamilton, where Canada's "fightingest" ship is on display permanently. This was one of many proud moments in his career. He moved his family from east to west and south to north. His final posting was 4 years in Washington, DC as the Canadian National Defence liaison. He fulfilled very sensitive work, described by the Director of US Naval Intelligence as having contributed immeasurably to overall increased intelligence exchange and cooperation. A model liaison officer. Dad retired in 1973. An inheritance from Mom's family provided them with the opportunity to buy a small acreage in Peachland, BC. This decision was to open many doors. They built their own home, then subdivided the remaining land. With success of this project, and a hot real estate market in the Okanagan, they both took their real estate licences and never looked back. Dad was a very successful agent and received many awards. It was a happy and fun time in their lives with all their children grown up and living on their own. The travel bug bit and they were off for Mexico, Japan, Europe and Hawaii. New Zealand was visited to catch up to Dad's relatives that had dispersed during early last century migrations. Winters were often spent in California and Arizona. Then in 1986 they both retired for the second and final time. The moves continued to Victoria, South Surrey, Abbotsford and finally back to White Rock in 2002 where Dad spent his final years. Dad loved his wife, Val, for an incredible 69 years of marriage. He was devoted to his children, grandchildren, great and great great grandchildren. Dad loved blueberries. He was free to go after enjoying one last season of his favourite fresh blue berries. Then and only then it was time to take flight. We love you more than blueberries Dad and look for signs you are with us every day. Celebration of life to follow at the family home. We offer our heartfelt thanks to all of those kind souls who made dad's life so comfortable in his own home for the last several years as he gracefully declined and required care.

HMS MACAW (1944)

HMS RAVAGER (1944)

HMS PATROLLER (1944)

HMS INDOMITABLE (1945)

HMS FORMIDABLE (1945)

HMCS HAIDA - Served in Haida in 1949 as Lt (P), RCN. // 15th Commanding Officer - 20 Jul 1962 - 22 Sep 1963

HMCS NEW LISKEARD - Served in New Liskeard in 1949 as Lt (P), RCN

HMCS MAGNIFICENT - Served in Magnificent in 1950 - 1952 as Lt (P), RCN

HMCS NOOTKA - Served in Nootka in 1958 as LCdr (P), RCN, XO

BAILEY, Ronald Merlin (21 Apr 1924 - 15 Oct 2015) - Ronald passed away peacefully in his sleep at Willow Cottage in Edmonton at the age of 91. He will be lovingly remembered and sadly missed by his wife of 64 years, Marion, his son and daughter- in-law Bill and Karen (Denver), his son and daughter-in-law Grant and Bonnie Rae (Ottawa), his grandchildren Pamela Aden (and Nick) (San Diego), Colin (and Kelly) (Denver), Daniel (and Catherine) (Denver), and Douglas (Ottawa). He is also survived by his younger brother and sister- in-law Don and Donna Bailey (Saskatoon). Ron was born and raised in Saskatoon, SK, the son of a Canadian Northern and Canadian National Railways locomotive engineer. After finishing high school he enlisted in the Royal Canadian Navy and proudly served his country during World War II as a radio operator on the HMCS Matane. Upon being discharged from the Navy in 1945 Ron enrolled at the University of Saskatchewan and graduated as a Civil Engineer in 1950. Shortly thereafter he commenced a distinguished 34 year career with Canadian National Railway. While a patient in Saskatoon City Hospital Ron met a young nurse and his future bride, Marion. They were married in Jasper on May 25, 1951. Ron's career with CN included postings in Smithers, Vancouver, Port Arthur, Saskatoon, Winnipeg and finally Edmonton where he spent 12 years as Regional Chief Engineer of the Mountain Region, presiding over a massive track rehabilitation and expansion program which continues to provide benefits to CN to this day. Ron is a recipient of the Arctic Star and an inductee into the Canadian Railway Hall of Fame, recognized for his engineering contribution to the Canadian railway industry. In his spare time during his working career Ron enjoyed playing tennis and curling. He cherished spending time with family and friends at his father's cabin on Christopher Lake, at a shared camp with dear friends the Brown's on Lake Superior, and finally at Ron and Marion's treasured cabin on the shore of Moose Lake near Red Pass, BC. In retirement Ron earned his private pilot's license and flew a 1946 Cessna 140 out of Cooking Lake, AB. Ron and Marion continued to enjoy the cabin at Moose Lake, curling, cross country skiing, travelling, cousin's reunions, and visiting with sons and grandchildren in Denver, North Bay, and Vancouver. Prized possessions included his amazing player piano, his elaborate model railway, the brass number plate from steam locomotive 5140, and his 1965 Mustang convertible. Thanks to all the staff at Willow Cottage for their loving care in his final years. A celebration of a life well lived will be held for Ron at Westlawn Funeral Home, 16310 Stony Plain Road, Edmonton at 10:00 a.m. on Friday, October 30. In lieu of flowers, memorial donations may be made to Dayspring Presbyterian Church. (The Edmonton Journal 24 Oct 2015)

BARNETT, Robert Alexander (Bob) - (1924-2021) Peacefully at University Hospital on Wednesday, August 8th, 2012, Mr. Robert Alexander "Bob" Barnett of London in his 88th year. Husband of the late "Mickey" Barnett (2002). Loving father and true friend of Gary and his wife Gayle of Toronto and David (J.P. Carter) of London. Son of the late Tom and Eva (Hawes) Barnett. Survived by his sister Jean (Gerry Giovanelli) of Wasaga Beach and sisters-in- law Phyllis Cox, Francis Barnett and many nieces and nephews. Predeceased by his brothers Bill, Tom and Roy. Bob was born and raised in Toronto in the Beaches area. He served aboard the HMCS Port Hope, as minesweeper operating off Canada's east coast in World War II. Bob enjoyed a 25 year marketing career at D.H. Howden, was well liked and a respected mentor to many. He will be missed by his many 'Kingston Place' neighbours, both past and present. He will be missed also at the Waverly Retirement Home, by his friends, staff and especially his dancing partners. Special thanks to John Holland for his loving and extra special care during Bob's final journey. Visitation will be held at the Westview Funeral Chapel, 709 Wonderland Road North, London, on Monday from 2:00 - 4:00 and 7:00 - 9:00 p.m. as well as one hour prior to the funeral service being conducted in the chapel on Tuesday, August 14th, 2012 at 1:30 p.m. Those wishing to make a donation in memory of Bob are asked to consider the Canadian Cancer Society.

BELL, James Murray (07 Aug 1922 - 06 Jun 2008) - of Charlottetown, PE and formerly of Murray Harbour, PE, on June 6, 2008 at age 85. Husband of the late Kathleen (MacMillan) Bell

(1) James Bell - Note the 7 creases in the bell bottoms (2) James Bell (left) and friend (3) James Bell (left) (4) (L-R) unknown, Leslie MacKay, Hope, Murray (James Murray Bell), unknown (5) (L-R) M. Roma LeLacheur, James Murray Bell, unknown, 1942 (6) James Bell (left) and friends

(7 & 8) HMCS Joliette Christmas card from James bell (9) James Bell with his sister Erma (Bell) Brown - 1944

Photos courtesy of Margaret Bell

BENNETT, Reginald - Passed away peacefully at Hospice Niagara in St. Catharines on Tuesday, June 7th, 2011 in his 90th year, with his family at his side. He has joined his beloved wife Jean (JB) of 59 years (October 2, 2010) and his son Keith (July 15, 2004). Beloved father of Pat (Ken) Armstrong and grandfather of Pat (Brandon Ott) Tester, Rob (Karen) Armstrong, Lesley Braun, Barb (Rick) Kish, Susan (Jeremy Pooler) Gregory, Brent (Sandra) Armstrong, LeeAnne (Walter) Guise, Lisa (Bill) Rewenko. Cherished great-grandfather of 27, Chris, Lauren, Jill; Kyle, Valerie, Gary, Jessie, Brendon; Nick, Alicia, Courtney; Dan, Kristin, Megan; Alex, Sam, Hayden; Vanessa, Matthew, Josh; Lindsey, Erin, Taylor; Matthew, Jamie, Riley and Josh. Reg served on the H.M.C.S. Stratford in WWII. He says it was a fighting ship - everyone was fighting to get off. He leaves us with many delightful memories as well as an example of a true love story with his JB whose death left him with a broken heart. Heartfelt thanks go out to the Supportive Housing staff at N.I.G.G., to Dr. Walser- Jebb, Henry Goerzen, Dr. Garland, S.C.G.H., Drs. Kerley and Profetto and staff at Hospice Niagara. A celebration of his life will be held at Niagara Ina Grafton Gage Auditiorium, 413 Linwell Rd., St. Catharines, on Thursday, June 9th, 2011 at 3:00 pm. If desired donations to Hospice Niagara would be appreciated.

DAVIS, William Bernard - Sadly, the family announces his death at the Village of Tansley Woods, Burlington on Thursday, April 16, 2009. Bill is predeceased by his wife of 52 years, June and by his brother Murray. Survived by his daughter Susan and her husband Dan Watts of Callander, ON, grandson Michael, granddaughter Michelle and her husband David Partlow and great-grandchildren Ryan William and Madison June Partlow. Bill and June enjoyed many happy retirement years together wintering in Myrtle Beach and Las Vegas. Bill was a WWII navy veteran and proudly served on the HMCS Thunder. Cremation has taken place. Interment Grove Cemetery, Dundas at a later date. If desired, in memory of Bill, donations to the Alzheimer Society would be appreciated. (The Hamilton Spectator 29 Apr 2009)

BREGG, John - In his 92nd year, passed away peacefully on November 4, 2015 at The Perley and Rideau Veterans' Health Centre, Ottawa. Beloved husband of the late Shirley Bregg (Knox). Loving father of Cheryl McGuire (Michael), Linda Drummond (Doug Drummond, Joel Bucklen), Jeff Bregg (Mandy), Susie Bregg (Casey Krzyzanowski), Robin Chaplin, Janet Theakston (Karl) and Randy Bregg (Zoë). Cherished grandfather to Tim, Meghan, Mandy, Joy, Shawn, Chris, Allison, Ryan, Scott, Doug, Sean, Kathleen, Zak, Zosia, Ariana and Angelica, and of 6 great-grandchildren. Survived by his sister Beryl Greise and his brother Bud Bregg. Predeceased by his brother Don, his sister Maxine and his mother Louilla Bregg. As a World War II Veteran, John served in the navy on the HMCS Haida. He retired from the Custom and Excise Tax division of Revenue Canada. Friends are invited to visit at the Central Chapel of Hulse, Playfair & McGarry , 315 McLeod Street (at O'Connor) on Friday, November 6 from 5:00 p.m. to 8:00 p.m. Funeral Service will be held in the Chapel on Saturday, November 7 at 10:00 a.m. with reception to follow. Special thank you to the incredibly professional, caring and devoted staff of Gatineau 2 North of The Perley and Rideau Veterans' Health Centre. In Memoriam donations to the Alzheimer Society would be appreciated. (The Ottawa Citizen 06 Nov 2015)

HMCS HAIDA - Served in Haida 1943-1945 as a gunner

BRIDGMAN, Arthur L. (Bud), CD - Of St. Thomas, passed away on Tuesday, Sept. 18, 2012. Husband of the late Betty (nee Hayman) (1998). Father of Michael (Debra), and Randy (Marsha), and grandfather of Chantyle Playford (Bill), Sarah Hill (Mike), Taylor and Travis Bridgman. Great grandfather of Billy, Jack and Luke Playford, Kaylee and Paige Hill. Half brother of Lorraine Graham, Ray Bridgman, and the late Joyce Powell. Uncle of Chris Johnston (Dorry). Mr. Bridgman was a resident of St. Thomas for most of his life, and also lived in London for a 10 year period. He was a veteran of World War II, having served in the R.C.N.V.R., and saw active service in the Atlantic on board the minesweeper, HMCS Comox. His military service also included 18 years in the militia from 1947-1965. He was a Warrant Officer and received the Canadian Forces Decoration for Long Service. Following the war, Mr. Bridgman began a long newspaper career, first as an advertising salesman and later the advertising manager for the St. Thomas Times-Journal. He left the Times- Journal in November of 1956 to join the advertising staff of the London Free Press and stayed until his retirement in May of 1991. At the Free Press he held numerous appointments in the marketing division, retiring as the Special Projects Supervisor. Mr. Bridgman was a former member of Central United Church, a life member of the Elgin Regiment Warrant Officers and Sergeants Mess, Honourary Member and former President of the London Executives Association, a past president and life member of the Elgin Military Museum, and a member of Lord Elgin Branch #41, Royal Canadian Legion, St. Thomas. For several years, he was a tennis member of Greenhills, Lambeth, and more recently a member of the Belmont Golf Club, and a former member of the St. Thomas Curling Club. In keeping with his wishes, cremation has taken place, and private interment will be made in South Park Cemetery. A public memorial service will be held at the Sifton Funeral Home, 118 Wellington St., St. Thomas (519-631-1160) on Saturday, Sept. 22nd at 11:00 a.m. Relatives and friends will be received by the family on Friday evening from 7:00-9:00 p.m. and one hour prior to the service. If so desired, memorial donations to the Elgin Military Museum will be appreciated.

BROWN, Herbert Percival Rideout, LCdr, RCNVR, RCN(R) - Died peacefully at the age of 84 at the Royal Jubilee Hospital. A native Victorian, Herbie was born on May 5, 1919 and attended Oak Bay and Victoria High Schools. He entered WW II as a graduate of Royal Roads Military College, served as Lt. Commander on Fairmiles in the N. Atlantic as was posted to Bermuda, where he met and married Sylvia Conyers in June of 1944. He returned to Victoria after the war and became the third generation to join the family firm of P.R. Brown & Sons Ltd. in real estate and insurance until his retirement in 1990. During his 46 year career he served as president of the Victoria Real Estate Board and the Insurance Brokers Association of BC; was an elected member of the BC Real Estate Council and was a Notary Public in Victoria for over 30 years. He served two years as president of the Victoria Golf Club where he and Sylvia were active members, making many lifelong friends. He was a passionate rugby player in his youth, with both Vic High and the Oak Bay Wanderers; and was a frequent attendee at local rugby matches. In his latter years, he was a familiar figure on his daily walks up Beach Drive, chatting with friends and neighbours. Predeceased by his mother, Mary; sister, Charmian; brother, Bill; father, Tom; stepmother, Isabel, and in 1998 by his beloved wife, Sylvia. Survived by his daughter, Carolyn (Michael) Bird; son, William (Wendy) Brown and grandsons Evan and Christopher Brown. Memorial service to be held on August 26th at 3:00 p.m. at St. George's Anglican Church, Cadboro Bay Road, Victoria with a reception to follow at the Victoria Golf Club. The family would like to thank Dr. Brian Winsby and the doctors and nurses of RJH 4-S for all their attentive care. In lieu of flowers, donations to the Heart and Stroke Foundation of BC & Yukon, 1212 W. Broadway, Vancouver, BC V6H 3V2, or to a charity of your choice would be appreciated. (The Vancouver Sun 20 Aug 2003)

BROWN, Rowland de Mowbray - Born in Westmount, Quebec in 1917, second son of F. Campbell Brown and Maria Lett Brown (nee Bell) of Ottawa, died peacefully on July 30, 2005. Predeceased by brothers, Philip and David. Rowland was an adventurer and lover of sports. At the outbreak of the WWII he volunteered for active service in the Royal Canadian Navy serving as navigation officer in several classes of ships in North Pacific and Atlantic waters. At age 26, he was Captain of HMCS Charny, an officer training vessel. At War's end he retired as Lieutenant-Commander. He and Frances (nee Hookham) settled permanently in Brentwood Bay. Working at Standard Furniture Co. in Victoria, he found his niche in life in Interior Design, graduating from the New York School of Interior Design. Rowland will be sadly missed by his beloved wife of 62 years, Frances; his devoted daughters, Wendy (Charles) and Penny (Bill); grandsons, Justin (Kerry) and Nathan (Stephanie) and many loving nieces, nephews, cousins and a host of friends. A celebration of Rowland's life will be held at 2:30 p.m., Sunday, August 7 at St. Mary's Anglican Church, Saanichton. Donations to the Rowland Brown Memorial Award for Interior Design, Kwantlen University College Foundation Office, 1266 72nd Avenue, Surrey, V3W 2M8 would be greatly appreciated. (The Times Colonist 03 Aug 2005)

HMCS CHARNY - Commanding Officer 01 Nov 1944 - 06 Apr 1945

BRUCE, Albert Nelson - At Groves Memorial Community Hospital, Fergus, on Sunday, March 30, 2008. Nelson Bruce, in his 85th year, beloved husband of the late Joan E. (Nash) Bruce (1999). Dear father of Alison of Guelph and the late Joanne (2003). Loved grandfather of Sophie; Claire; Kate and Sam. Dear brother of Ruth Bailey of Belleville and the late Isabelle and Lloyd. Well loved by many nieces and a nephew. Rested at the Gilbert MacIntyre and Son Funeral Home, Dublin Chapel, 252 Dublin Street North, Guelph. Private cremation. As expressions of sympathy, donations to the Guelph Humane Society or the Canadian Wildlife Association would be appreciated by the family (The Toronto Star 01 Apr 2008)

BUCHANAN, Robert Eldred (Buck) - of Regency Towers, husband of Edna Buchanan, passed away at The Saint John Regional Hospital on June 30, 2006. Eldred was born in Humberstone, Ontario on August 7, 1926, son of the late Alexander (Sandy) and Mary Buchanan. Eldred and Edna were married at St. Paul's Church, Toronto, on December 23, 1949. They celebrated their Golden Wedding Anniversary December 23, 1999. He attended schools in Saint John prior to enlisting in the RCNVR where he served in the North Atlantic and Pacific. His service included convoy and escort duties to Murmansk, Gibraltar, and the United Kingdom. Following his discharge he was employed with the Department of Veterans Affairs until he re-enlisted in the RCAF, where he served until his early retirement in 1965 due to his health deteriorating. On his return to Saint John he was employed with the NB Community College as Purchasing Agent, until his retirement due to ill health in 1975. At this time, he was presented with an Honorary Diploma in Business Administration Technology. Eldred was a member of Saint James Church, Lakewood for many years. He was a member of Branch 53 Royal Canadian Legion, a member of the Masonic Order Carleton Union Lodge #8, a life member of the Animal Rescue League, and a member of FSNA. Eldred was able to enjoy visits with his family and grandchildren. Besides his wife, he is survived by four daughters Barbara (Mrs.Stephen MacNeill) of Bedford, N.S., Ruth (Mrs. Buchanan Bird) of Pleasantville, N.S., Heather (Mrs. George Lewins) of Mackenzie, B.C., and Karen Cunningham of Saint John; Four grandsons Steven and Kevin Mackie, Richard Simoneau and Justin MacNeill; three granddaughters Katie Simoneau, Alexandra and Emma Rose Cunningham; two great grandsons Brendan and Matthew Jacob Mackie. Eldred also enjoyed his gardens with the many colours-they were show places on the street with Azaleas, Rhododendrons, and Poppies that prompted many people to stop and take pictures. Great enjoyment was also found in his love of many dogs and cats. They were considered part of the family, great companions and loyal friends. As his age and health took their toll, only a visit to the Brian Stevens Kennel or the Animal Rescue League filled the void of not being able to have them with him. Eldred was the last surviving member of his immediate family.

Click here to read the Eulogy for Robert Eldred Buchanan

BUFFETT, Clifford Earl - age 90, passed away peacefully Monday, March 25th, 2013 at Lady Isabelle Nursing Home, Trout Creek, ON with family by his side. Born March 18th, 1923 to Edith and Jack Buffett in Toronto, ON, Cliff was the eldest of 3 sons. Cliff proudly served his country in the Royal Canadian Navy aboard the H.M.C.S. Vegreville minesweeper during WWII. Shortly afterward, while retraining in Fort William, Cliff met his beautiful bride, Marie Joy Heard, and was married in 1946 in Dryden, ON. Cliff had a long career in the pulp and paper industry, working in Sturgeon Falls, Fort William, and North Bay, before retiring as a first class stationary engineer and Chief of the Boiler Plant, McMillan Bloedel in Sturgeon Falls, ON. Cliff loved to spend time with his family and friends, and was a devoted husband and father. He enjoyed listening to music, reading and Sunday drives. Cliff was actively involved with the Royal Canadian Legion, and with the Royal Canadian Naval Association . Cliff was preceded in death by his loving wife of 62 years, Marie; his parents and brother, Nelson Buffett. He is survived by his four children; Bryan (Barb) Buffett of Dryden, ON, Sherry (Gerry) Beauregard of North Bay, ON, Dawn (Jim Haydon) Bonany of Trout Creek, ON, and Sandy Buffett of Okotoks, AB; along with seven grandchildren; Melanie Buffett, Marnie Buffett-Pitt, Kara Bellman, Crystal Bonany, Juli Potter, and Brandon and Brittany Schur; 11 great-grandchildren, Claire, Joshua, Georgia, Francesca, Claudia, Alexander, Trinity, Shayla, Riley, Myles and Cayden; brother Ronald Buffett of Sturgeon Falls, ON; nephew John Buffett; and many other loving friends and relatives. A memorial service will be held Saturday, May 25th, 2013 at 11:00am at the Royal Canadian Legion, Br. 63, Dryden. Interment of ashes will take place in the Dryden Cemetery. Memorial donations may be made to the War Amps, or The Memory Project through the Legion office.

CHANNELL Albert Montague (Al) - passed away on Friday, January 18, 2008 at his home in Waterloo, ON, surrounded by his loving and caring family - Audrey (Alexander), his beloved wife of 53 years, and sons Scott, Brent and Craig. Al will be greatly and sadly missed by son Scott, daughter-in-law Marlene and grandchildren Kate, Jane and Scott Jr. (North Vancouver, BC), son Brent, daughter-in-law Denise and grandchildren Vanessa and Victoria (Oakville, ON) and son Craig, daughter-in-law Lori and grandchildren Kayla and Mellissa (Plymouth, MI), as well as brother Doug (Mississauga, ON) and sister Barbara (Miller) (London, ON). Al was predeceased by his parents Harold A. (1989) and Grace E. (Perry 1986). Al was born in Sherbrooke, QC, on November 10, 1927. He lived in various cities in Quebec and Eastern Ontario until joining the Royal Canadian Navy and serving on the HMCS Red Deer during the Second World War. Al then settled in Montreal, joining the Royal Bank of Canada in 1947. He enjoyed a very successful 40 year career with numerous stops in Montreal, as well as New York City, Havana, Moncton, Vancouver and Coral Gables, FL, where he retired as Vice President - Latin America/Caribbean in November of 1987. In retirement, Al and Audrey split their time between Waterloo, ON and Sarasota, FL. Al was extremely proud of his 3 sons and 7 grandchildren, traveling often to see them in many of their sporting and academic activities. Al believed in giving back to the community. Throughout his life he was involved with many charitable and volunteer organizations, including the Waterloo Home Support Services Program, where he was a volunteer driver for many years. Being an avid tennis player, Al joined the Waterloo Tennis Club and played with and against younger opponents right up until October 23, 2007. He was then hit with the scourge of cancer in early November 2007. Al's battle with cancer was short and courageous. His family would like to thank Drs. Moolman, Ward and Tan, the nursing staff at the Grand River Regional Cancer Centre, the nurses on the 8th floor of the Grand River Hospital, the Community Care nurses (Sara, Paula and Joan) and the nurses at Bayshore Home Health and the Red Cross for their care and compassion towards Al and his family during this difficult time. In lieu of flowers, a donation to the Canadian Cancer Society, Canadian Red Cross, Canadian Diabetes Association or a charity of your choice in Al's honour would be greatly appreciated. Cremation has taken place. A celebration of Al's life will be held Friday, January 25, 2008 from 2:004:00 PM at the Erb & Good Family Funeral Home at 171 King St. South, Waterloo, ON 519-745-8445 (The Vancouver Sun 22 Jan 2008)

CHRISTIE, Robert (Bob), V23429, RCNVR / C1BN, 9172-H, RCN (served 01 May 1941 - 16 Nov 1971) (27 Apr 1922 - 04 Jul 2009) - Our dearly loved husband, father and grandfather passed away peacefully on July 4, 2009, comforted by family. He was born in Glasgow, Scotland and moved to Canada with his parents as a young child. He served in the Royal Canadian Navy during WWII from 1941 - 1945 as a convoy escort in the North Atlantic and participated in D-Day. He rejoined the Royal Canadian Navy and served from 1951 - 1971 retiring as a Chief Petty Officer 1st Class. On his last ship, he served as the Coxswain of the newly christened HMCS Protecteur. After retiring in 1971, he and his family moved from Nova Scotia to the Lower Mainland, where he started a new ten year career as a Custom's Officer. After retiring in 1982, he and his wife, Hilda, spent many happy summers on Vancouver Island fishing for salmon where friends and family were always welcome. When he wasn't fishing, they were traveling in their fifth wheel to the Yukon, California, Florida and across Canada. He also enjoyed many camping and fishing trips with his grandchildren throughout BC. Bob loved fishing, hockey and woodworking. His gentle smile and soft laughter will be missed terribly. He is survived by his loving wife, Hilda, of over 62 years; son Allan (Gerri); daughter Susan; son David; grandchildren Gerald (Debbie), David (Tammy), Rob; Eryn (Chris); and great-grandchildren Lamara, Alex and Graham. A memorial service will be held at Henderson's Funeral Home, 20786 Fraser Highway, Langley, BC on July 20, 2009, at 2:00 p.m. In lieu of flowers, please make a donation to the charity of your choice. (The Province 17 Jul 2009)

CLARKE, Scot (27 May 1921 - 08 Jun 2011) - Scot's family is happy to announce he lived a full, productive life for ninety years! He served with the RCN in World War II in anti-submarine detection. He made many crossings of the Atlantic from Halifax/Newfoundland to Iceland, Ireland, the North Sea, and Murmansk, Russia. He met the love of his life, Frances Stewart, when he was six and she was three and married her in 1943. He was very proud of the fact he raised his two daughters to be independent women. Scot retired from the City of Calgary as Chief Heating Inspector in 1981. He always loved the ocean and lived eighteen years in Parksville and Qualicum Beach, British Columbia. When it became evident that his beloved wife was very ill, they moved back to Calgary to be close to their family. Frances died in 2005 and Scot valiantly tried to continue to have an interest in life. He travelled twice a year to Vancouver Island. Condos overlooking the Salish Sea brought him enjoyment of the Strait, sunrises, sunsets and friends he knew on the Island. His family and many friends join together, in our hearts we Stand, our hands come together to applaud a Life well lived, well-loved and well appreciated. We thank the Foothills Hospital, Units 112 and 111, for fantastic professional care. Friends wishing to remember Scot can make memorial donations to The Calgary Poppy Fund or a charity of their choice. No formal Funeral Service will be held. (The Calgary Herald 11 Jun 2011)

COMPTON, Ellis Gallinger - The family of Ellis Gallinger Compton is saddened to announce his passing on June 18, 2013 in Moose Jaw, SK. He was the fourth of eleven children of Monte and Mildred Compton, born on September 17, 1925 in Darmody, SK. His childhood and school years were spent in Moose Jaw before joining the Royal Canadian Navy during WWII. He spent over two years on the HMCS Gaspe which was a mine sweeper in the North Atlantic. Before going off to war at age 17 he met Joyce Stebbins who would become his wife in 1946, within weeks of completing his wartime obligations. Following his discharge he and a partner started up a taxi company which they ran for three years. After that it was three years as a grain buyer for PH & H and trying his hand at farming during the balance of the 50's. In 1959 he began selling cars, which would become a lifetime involvement for him, his children, and now his grandchildren. In 1970 he had the opportunity to move to Assiniboia, SK and purchase the GM dealership which would become Compton Chev-Olds Ltd. It was his pride and joy and he enjoyed going to work every day. Almost 25 years of living in Assiniboia resulted in the best years of their lives. He was involved in many organizations, including a term as President of the Assiniboia Rotary Club, General Motors Dealer Council, Saskatchewan Auto Dealers Association, as well as several sports organizations. In 1994 they moved to Regina for their retirement years. The love of farming never left him as he operated a small hobby farm in Assiniboia, and his yards were always full of lots of flowers and tomato plants. A very private man who didn't enjoy crowds (other than Rider games and the odd trip to Toronto to watch the Blue Jays) he was always most content being at home, especially in the summer watching the Blue Jays games. Ellis is predeceased by his parents, three brothers and one sister. He leaves to mourn his wife of 67 years Joyce, his sons Clarke (Sandra), Gary (Sharon) and Keith (Barb), grandchildren Casey, Curt (Shannon), Craig (Erin), Kyla, Brad, Shane, Colleen and Kyle, and great-grandchildren Catherine and Ella. In lieu of flowers, donations made to The Heart and Stroke Foundation of Saskatchewan, 279 - 3rd Ave N, Saskatoon, SK, S7K 2H8 or The Canadian Cancer Society, 1910 McIntyre St, Regina, SK, S4P 2R3, would be appreciated. A Memorial Service will be held on Saturday, June 22, 2013 at 1:00 pm at Parkview Funeral Chapel, 474 Hochelaga St West, Moose Jaw. Blair & Kelly Scott, Funeral Directors. (306) 694-5500. (The Star Phonix, 20 Jun 2013)

CONSIDINE, Michael Auriel, LCdr, RCN (15 Dec 1923 - 25 Nov 2009) - died after a courageous battle with cancer. Greatly saddened by his death are his wife, Edna; his sons, Christopher (Susan), Brian and John, four grandchildren, his sister Benita and numerous close friends. He was predeceased by his first wife, Joan, and his brother, Daniel. He attended St. George's school in Vancouver, the training ship HMS Worcester in England and the Royal Canadian Naval College Royal Roads from 1942-1943. In World War Two he served in the North Atlantic escorting Russian Convoys and in one operation helped evacuate a group of 500 Norwegian citizens. He qualified as a pilot in England in 1947, flew the Spitfire and its sea-going version, the Seafire. He loved his flying time. He qualified as a Communications Officer in 1951. In 1957 he was given command of the HMCS Miramichi. In 1959 he taught Communications at Maritime Warfare Schoo1. In 1962 he served on Staff of the Canadian Joint Staff (London) as Communications Officer and in that capacity attended NATO meetings in Europe. He also served as Command Security Officer in London and in HMCS Naden. Prior to his retirement from the Navy he served at Headquarters Maritime Command Pacific on the Admirals Staff. After his naval career he worked with the Provincial Emergency Program in Communications & organized the Air Search & Rescue for B.C. He retired in 1987. A private memorial and celebration of life will be held at a later time. In lieu of flowers donations may be made to the Canadian Cancer Society for renal cancer research. (The Times Colonist 05 Dec 2009)

HMS ANSON (1943)

HMS KING GEORGE V (1944)

HMS RAMILLIES (1944)

HMS FRASERBURG (1945)

HMS FULMAR (1947)

HMCS NOOTKA - Served in Nootka in 1948 as SLt, RCN

MCS SIOUX - Served in Sioux in 1952 as Lt, RCN, CommO Western Training Group

HMCS BEACONHILL - Served in Beacon Hill in 1953 as Lt, RCN, CommO Pacific Training Squadron

HMCS MIRAMICHI - 1st Commanding Officer

CUMMINGS, Jack (John) - Passed into the presence of His Lord on August 23, 2011. He was born in Lurgen, Ireland on August 11, 1916 to William and Leticia Cummings. Survived by his daughter Barbara, son Ronald, and granddaughter Kristen, brothers Stanley (Ruth) and Norman. Predeceased by his wife Agnes in 1987, brother George and sister Marjorie. A memorial Service will be held to honour his memory on Wednesday, August 31st, 2011 at 10:30 am at the Chapel at Ocean View Funeral Home, 4000 Imperial Street, Burnaby. Jack was an officer in the RCNVR during the Second World War, stationed in Vancouver, Esquimalt and Halifax, serving in the Atlantic on the minesweeper HMCS Port Hope. He was a past president of the The Society of Management Accountants of B.C. and previous to his retirement he was an executive of West Coast Petroleum in Calgary. Upon retirement, Mum and Dad returned to B.C., settling in North Delta. Special thanks to the caring staff at Hilton Villa Care Centre. Donations can be made in his honour to Daybreak Point Bible Camp.

HMCS PORT HOPE - Appointed to PORT HOPE at SLt, RCNVR

DALZIEL, Samuel Keith (Duke) - (1923-2013) Duke passed away peacefully in Nipawin Hospital on Saturday, October 12, with family at his side. Duke was born August 27, 1923 on a farm near Balgonie Saskatchewan, the fourth child of Dave and Tabitha Dalziel. For the first 10 years of his life his family lived on several farms in the Roleau/Wilcox area where Duke's father worked as a draft horse manager. The 1934 drought drove the family to the homestead 1 mile north of Love where Bert and Joan still reside. Duke attended school at Waterview and finished his schooling at Grey Fox North. After working a couple of years as a farm labourer, he enlisted in the Navy in 1944 and was posted to HMCS Port Hope, a mine sweeper doing escort duty in the North Atlantic. He served until the end of the war. Through the VLA he purchased a 1/2 section of raw land in 1946, and over the next two years cleared the first 50 acres of land with an axe. Also in 1946 he met Nora Shulver, the new school teacher at Grey Fox North, and they were married in June of 1948. On their farm north of Love, they raised their 5 children. Duke farmed and worked in the winters at various jobs including sawmills, and road and building construction with the D.N.R. Duke, Nora, Bert, and Jerry moved to White Fox in 1972 where Duke was the manager at the Co-op Bulk Fuel Station until 1984. He also served on community boards. Duke enjoyed the outdoors and his hobbies including, curling, hunting, fishing, bird watching, photography, trapping, and walking along the creek. After retirement he renewed his interest in the farm, thoroughly enjoying all aspects, in particular breaking colts and training teams. In June of 2013 he and Nora celebrated their 65th wedding anniversary and in August his 90th birthday. Duke was predeceased by his brothers Ken and Dave, his sister Jean, his brothers-in-law Norm Pack and Jasper Patterson, sister-in-law Orilla Shulver and nephew Garry Patterson. He is survived by his wife Nora, his children Gilbert (Barb), Gwenda Whittaker (Rod), Sharon Taylor (Al), Bert (Joan) and Jerry, his 11 grandchildren and his 4 great grandchildren. He is also survived by his sister Annabelle Pack, his sisters-in-law Betty Dalziel and Johanna Dalziel, his brother-in-law Allan Erikson, Nora's sister Joan and brothers Edward and Jim, as well as 25 nieces and nephews. Duke's life was celebrated in a funeral service with a Legion Tribute at White Fox Community Hall on Wednesday, October 16th at 11:00 a.m., with his granddaughter Rev. Krystal Sheremeta officiating. He was laid to rest at White Fox Cemetery. The family would like to thank the White Fox community for providing lunch. They would also like to thank the staff at the Nipawin Hospital for the excellent care Duke received. Many gifts of flowers and food have been gratefully received, and memorial donations to the White Fox Community Hall have been very much appreciated. Arrangements for the late Samuel Keith (Duke) Dalziel have been entrusted to Rosemarie Forsberg and her staff at the Heritage Funeral Home in Nipawin, SK.

DANIEL, Ian Thomas William (served Aug 1941 - Jan 1946) (20 Aug 1925 - 11 Jun 2006) - after a brief battle with cancer, Ian Thomas William Daniel passed away peacefully at home. Ian is survived by Gwen (nee Child), his wife of 61 years; son Douglas (Betty); daughters Wendy (Vern Hebner), Charlene (Jack Folkinga), Janice (Ian Dowding), and Valerie (Norman Kneteman); grandchildren Ian Daniel, Craig Daniel, Jeff Hebner (Jackie), Cherilyn Daniel, Travis Daniel (Erin), Jaclyn Folkinga, Megan Folkinga, David Folkinga, Stephen Dowding, Jordan Dowding, Christie Kneteman, Mark Kneteman, and Cameron Kneteman; great-grandchildren Ashley Hebner, Shawn Hebner, twins Alexandra and Mackenzie Daniel and their soon-to-arrive brother. Ian is also survived by his brother Stuart (Florence) and sister Betty (Eric Brostrom). Ian was predeceased by his son Murray (2001); parents Thomas (1974) and Elvina (1984); sisters Grace (1918) and Margaret (1960). Ian was born and raised in the Viking, Alberta area. Days after reaching the age of 17, he volunteered for service in the Navy. He proudly served his country as an Able-bodied Seaman and Gunner on the HMCS Noranda, providing escort service in the North-Atlantic, from 1942 through to 1945. In April of 1945, Ian and Gwen were married and they began their life as husband and wife, raising their family and always working together through various ventures including farming, heavy construction, and finally, establishing a family welding and manufacturing business in Edson, Alberta. Ian was a proud husband, father, grandfather, and great-grandfather. Throughout his life, Ian loved to spend time with family, without which, he often said, you had nothing. Ian also enjoyed travelling and loved life's simpler pleasures; horses and horseback riding, fishing, hunting, gardening, old time music, dancing, and walking. Ian passed away peacefully knowing that in his last days he was surrounded by his entire family and that in his last moments, he was with his wife and daughters. He was also at peace knowing that, "the old fella upstairs" had a plan for him. A Funeral Service will be held on Wednesday June 14th, 2006 at 1:00 PM at the Royal Canadian Legion, Joe Wynne Branch # 51, Edson, Alberta with Father Richard Conrad officiating. Interment will follow in the Glenwood Cemetery, Edson, Alberta. There will be a visitation for family and friends on Tuesday, June 13th, 2006 from 7:30 to 9:00 P.M. at the Foothills Memorial Chapel. In lieu of floral tributes, the family suggests donations, if desired be directed to The Alberta Heart and Stroke Foundation, 10985 - 124 Street Edmonton, Alberta, T5M 0H9 or to the Canadian Cancer Society, 1200, 8215 - 112 Street NW, Edmonton, Alberta T6G 2C8. To send condolences, please visit our (The Edmonton Journal 13 Jun 2006)

HMCS WHITETHROAT - Served in Whitethroat during WW2

DAVIDSON, Andrew (Andy) - It is with great sadness that the family of Andrew Davidson announces his passing on February 17, 2010, in Keremeos B.C. at the age of 85 years. Andy was born July 08, 1924 in Alva, Scotland. He spent four years in the Atlantic as a Stoker, 1st Class. Most of his career was spent on a British Frigate operated by Canadian Sailors. Andy met Molly, his wife of 64 years, by stealing her keys and refusing to return them until she agreed to go on a date with him. They were married on April 24, 1946 and then moved to Canada nine months later. Andy was a Member of the Naval Veterans Association and an IBEW Union Member for 55 years. Sadly, Andy was predeceased by his daughter Maureen and brother's Alex and George. Andy will be lovingly remembered by his wife Molly; son Drew, grandchildren and great-grandchildren. A Memorial Tea was held on Saturday February 27, 2010, 2:00 p.m. at the Hedley O.A.P.O Hall. In lieu of flowers, donations in memory of Andy may be made to the Heart and Stroke Foundation. Arrangements entrusted to the care of Hansons Keremeos Funeral Chapel.

DAY, Arthur David - Died: 04 May 2000, Toronto, Ont. at the age of 74

HMCS UGANDA - Served in Uganda during WW2

DOREY, Dalton Jerome - (died: 1963) Able Seaman Dalton Jerome Dorey, son of Mr. and Mrs. Clyde Dorey, of Elmwood, died on May 12th., following a motor vehicle accident. He joined the R.C.N. on June 5th., 1958, had served two years on H.M.C.S. Resolute, three and one-half months on H.M.C.S., and at the time of his death was stationed at H.M.C.S. Stadacona. Besides his parents, he is survived by his wife, the former Jeanette Selig, Bridgewater; four sisters, Debbie, at home; Dale Joudrey, Elmwood; Dora Jones, Halifax; Darleia Dorey, Toronto; four brothers, Derrel and Dwight, at home; Doyle and Delmer, Toronto. Funeral services were held from St. Matthew's Catholic Church, Elmwood, on May 15th., conducted by Rev. Father Adrian Butts. Interment was in Elmwood Cemetery. (1963 Bridgewater Bulletin)

DUNCAN, F. Bert (1917-2009) - Retired employee of Ford Motor Co., Veteran of WW II. After a brief illness, passed away peacefully in his 92nd year at Freeport Hospital in Kitchener on Tuesday, December 8, 2009. Beloved husband of Catherine (Rina) for 65 years. Cherished Father of Rina and husband Ted Conlin and Norma and husband David Scott all of Waterloo. Loving Grandpa of Lindsay Scott of Waterloo and Jennifer and Sarah Conlin of Toronto. Dear Great-Grandpa (G.G.) of Hayley Rose and special friend to Sammy (Boy G.G.). Special uncle to Peter Marsh and Kim Strauss. Bert was born in Hamilton, one of 10 children and was a resident of Burlington until 2007 when he moved to Waterloo. He served in the Royal Canadian Navy (1939- 1945) and participated in the D Day invasion aboard the minesweeper HMCS Mulgrave. Bert enjoyed a long and healthy 30 year retirement from the Ford Motor Company. He was an avid golfer and skated into his late eighties. Bert will be sadly missed and was a wonderful role model who demonstrated unconditional love for his family. Family and friends are invited to attend a Celebration of Bert's life on Sunday, December 13th from 2:00 p.m. - 5:00 p.m. at Dodsworth and Brown Funeral Home "Burlington Chapel", 2241 New St. (at Drury Lane), 905-637-5233. Special thanks to Dr. Lois McLaughlin and Dr. Donna Ward and the wonderful nursing staff at Freeport Hospital for their kind and compassionate care. Donations may be made to either the Canadian Cancer Society or Freeport Hospital-Kitchener.

FRID, John Herbert (Jonathan) - Born: 02 Dec 1924 Died: 14 Apr 2012

GAMBLE, John Ross, RCN - A WW II Veteran 1942 - 1945. Home is the sailor; Home from the sea. John Ross Gamble born on Afton Avenue, Toronto on April 19, 1917 passed away most peacefully on January 5, 2013, in K2 West, Sunnybrook Veterans Centre where he had lived so happily for the past eighteen months. Gone before him, his parents Franklin and Anne Gamble; his siblings Tom, Frank, Bruce and Mary and his beloved wife of 68 years Lucille (2009). Ross leaves his daughter Wendy; son John and his wife Linda; grandson Matthew and his wife Heather; sister-in-law Catherine Wylie and his special nieces and nephews. Ross volunteered for service in the Royal Canadian Navy in 1942 and served on the "high seas" through 1945. Following the war, he worked at Bishop Building Materials and finally the Etobicoke Board of Education from which he retired in 1982. He loved sports of all kinds but particularly the Sport of Kings! Along with his wife, Lucille he was a longtime Director of the Lakeshore Swim Club. Many happy afternoons were spent with "the boys" at Branch 3 Legion, New Toronto. Ross will be remembered for his loyalty to his family, endearing smile, quick wit and continual praise for those he loved so dearly. The family would like to thank his longtime family doctor Gordon Preston and Brenda for their care and support always. Also the nursing and recreation staff on K2 West whose exceptional care made his life so special during his stay there. Here he remembered how to sing again every afternoon at 2 p.m., went to the track (Woodbine) virtually monthly, saw Blue Jay games, enjoyed the summer barbecues in the gardens and Remembrance Day in Warriors' Hall. He always led life to the fullest. Family and friends will be received at the Ridley Funeral Home, 3080 Lake Shore Blvd. W. (between Islington and Kipling Aves., 416-259-3705), for the Funeral Service in the Chapel on Saturday at 1 p.m. Cremation to follow. In lieu of flowers, donations to Veterans Comfort Fund, Sunnybrook Foundation, 2075 Bayview Ave., Toronto, M4N 3M5 would be greatly appreciated by the family. We'll meet again. Ta Ta for now, Dad. (The Toronto Star 11 Jan 2013)

GARVEY, Donald Kenneth, Sr. - Died: 01 Aug 2004

GILL, Howard Findley (25 Apr 1926 - 28 Feb 2011) - We sadly announce the death of our brother, husband, brother-in-law, father, grandfather, great grandfather, uncle and friend. Howard was a proud WWII Veteran (RCNVR on the HMCS Westmount on the the North Atlantic), member of the Independent Order of Odd Fellows (1966), TV repairman, Car Salesman and enjoyer of golf, friends and family. He died at the St. Catharines General Hospital at the age of 84, after a 9 week battle of complications after falling and breaking his hip. Howard was predeceased by his parents, John and Catherine, and brother, Ronald. He leaves behind his wife of 60 years Jean (Smith), his daughter, Nancy (Ron), his son, Steve (Karen), his grandchildren, Jillian (Richardo), Spencer, Diana (Ed), Robby, Dustin, Rebecca, his great granddaughter, Sirena, his sister, Kaye and many nieces, nephews, and friends. Cremation has taken place. A Memorial Service will be held on Monday, March 7th, 2011 at St. Thomas' Anglican Church, 99 Ontario Street, St. Catharines, Ontario at 11:00 a.m. Memorial donations to Hospice Niagara would be greatly appreciated.

GODBEHERE Cecil Richard (Dick) - was born on May 28, 1922 in Sheffield, England and passed away on August 23, 2011 in Vernon, B.C. at the age of 89 years. Dick will be lovingly remembered by his wife, Shirley, to whom he was married for 39 years, his son; Bruce (Ruth) Godbehere of Comox, B.C., his daughters; Claudia (Robert) Rivard of Surrey, B.C. and Susan (Peter) Strack of Victoria, B.C., five grandchildren, three great-grandchildren, his brother; Walter (Jane) Godbehere of Mississauga, Ontario, his sisters; Ethel (Allan) Lawrence of Ottawa, Ontario and Mary (Tom) Pearson of Carnarvan, Ontario as well as numerous extended family members and friends. Dick was preceded in death by his parents; Horace and Elsie Godbehere and by his brother James who was killed while serving with the RCAF during the Second World War. Dick completed his basic education in Montreal and furthered his education with University extension courses and computer courses while located in Edmonton, Winnipeg, Toronto and Vernon. He served with RCNVR during the Second World War and was enlisted as ordinary seaman. He was commissioned and served most of the war as Commanding Officer of Fairmile Q115 and served with the RCN Reserve post-war. Dick retired as Commanding Officer, HMCS CHIPPAWA, Winnipeg with the rank of Captain (N). He was employed by Northern Electric / Northern Telecom for 46 years and three months. He retired as manager of Marketing Operations in the Communications Cable Division in March of 1983. Dick was a member of the Royal Canadian Legion, Naval Officers Association, Masons, Telephone Pioneers of America and the Vernon Jubilee Hospital Auxiliary. Dick had a passion for golf in his retirement years and always thought he should be better than he scored! He enjoyed spending time at the casino and volunteering with the hospital auxiliary. He always looked forward to dressing up as Santa during the holiday season. Cremation preceded a Memorial Tea which will be held at Bethel Funeral Chapel on Monday, August 29, 2011 at 2:00 p.m. As an expression of sympathy, those who wish to do so may send donations in memory of Dick to the Vernon Jubilee Hospital Memorial Gift Program 2101 32nd Street, Vernon, B.C. V1T 5L2. Funeral arrangements have been made with Bethel Funeral Chapel Ltd, 5605 27th Street, Vernon, B.C. V1T 8Z5 (250) 542-1187 (The Winnipeg Free Press 27 Aug 2011)

ML Q086 - Appointed to Q086 on 05 Jul 1943 as SLt, RCNVR

ML Q075 - Appointed to Q075 on 09 Feb 1945

ML Q078 - Appointed to Q078 on 06 Feb 1945 as a Lt, RCNVR

GORDON, Raymond Turner (Ray), P1ER, 9642-E, RCN / C.A.F. (served 07 Jun 1948 - 08 May 1972) - was born in Nelson, BC on January 9, 1929. Passed away peacefully October 22, 2015 at the Cowichan District Hospital in Duncan, BC. He was a Korean War Veteran, having served with the Royal Canadian Navy for 25 years, retiring as a Warrant Officer in 1972. He then proceeded to become a Senior Engineer with BC Ferries for 22 years before retiring on Thetis Island. Through his whole life he enjoyed fishing, camping, time with his brother Denny, crossword puzzles and reading the Times Colonist. He was an avid animal lover having had many pets. In his later years he especially loved his morning coffee at the pub with his friends. (With Dad his family always came first). Ray leaves behind daughter Janet, son Grant (Louise), grandson Dan, granddaughter Lauren (Jason) and much loved great-granddaughter Ayla Rae, extended family and friends. Sadly missed by all. Predeceased by his wife Leah, son Bruce, son-in-law Chuck and brother Denny. Twilight and evening bell, And after that the dark. I hope to see my Pilot face to face When I have crossed the bar (The Times Colonist 29 Oct 2015)

HMCS ONTARIO, HMCS CRUSADER, HMCS CAYUGA, HMCS SIOUX, HMCS MIRAMICHI, HMCS MCKENZIE, HMCS CHALEUR, HMCS SKEENA

GRAHAM, Patrick Henry Quinn (Pat) (18 Mar 1920 - 24 Apr 2010) - Passed away peacefully surrounded by his loving family at Broadmead Lodge on April 24, 2010. Pat was born and raised in Vic West. He is survived and will be sadly missed by his wife Hope, of almost 70 years, sister Grace, his daughters, Patricia (Cam), Lynda (Glenn), Kathleen (Terry), Maureen (Brian), Colleen (Bob) and Jacqueline; 13 grandchildren, 14 great grandchildren and 3 great-great grandchildren, numerous nieces and nephews. Predeceased by son Michael and grandsons Adam and Richard. Served on the minesweeper HMCS Thunder during WWII and was a proud legion member. When he returned from overseas he had his own concrete business for over 20 years. After moving to the mainland, numerous visits were made to the Island to see family and friends. Pat and Hope ultimately moved back to Victoria in 2000. Throughout the years Pat enjoyed many outdoor activities. Pat loved to tell a joke, walks along the breakwater with his family, have a nice cold beer at the old Gorge Pub. He loved his "duff " especially ice cream. His final years were spent at Broadmead Lodge where he was looked after by the caring staff of Westcoast (B3). He touched many lives with love and laughter! Pat had requested no formal service. A celebration of life will be held on May 30th, 2010 at Legion Branch #91 761 Station Road, Langford from 2:00 4:00 p.m. Donations in Pat's memory may be made to Broadmead Care Foundation, 4579 Chatterton Way Victoria BC, V8X4Y7 or charity of ones choice. (The Times Colonist 01 May 2010)

GRENIER, Roger, AB, V33249 - Roger survived the sinking of HMCS Athabaskan G07 and spent the remainder of the war as a POW in Germany. He is buried in the veteran's cemetery in Montreal.

HMCS ATHABASKAN - Survived the sinking of Athabaskan. Captured by the Germans - became a POW.

GROVER, Douglas Wayne - In Loving Memory of a Wonderful Husband, Father, Physician, Friend Dr. Douglas Wayne Grover September 15, 1949 - March 9, 2005.

Such happy times we once enjoyed

How sweet their memory still.

But your death has left a loneliness

The world can never fill.

Forever loved, Forever missed, Majorie, Ben, Aimee and family

HAMILTON, Ian Barr (Sr.), MWO, CD (11 Nov 1937 - 04 Nov 2015) - son of the late Frank Barr Hamilton and Eva Mary (Blane) Hamilton was born in Wolfville, Nova Scotia on the 11th day of November 1937. Ian was quietly taken to serve God while surrounded by family at 12:06 am on the 4th of November 2015. Survived by his wife Lauretta of Eastern Passage, Nova Scotia; his daughter Pamela (Vince) Cayer and their children Luc and Chloe of Dartmouth, Nova Scotia; his son Ian (Andrea Hebb) Hamilton and their children Alexandra, Victoria and Nicholas of Eastern Passage, Nova Scotia; his daughter Darlene (Leon) Jarvis and their children Corrie and Ben of Chilliwack, British Columbia and Drew of Calgary, Alberta, grandchildren Kenzie, Wilson and Parker; his daughter Marlene (Wayne Powell) Hamilton and her children Michelle and April, grandchildren Mathew, Dawson and Madison; son Richard (Darcy) Hamilton and his children Megan and Britney of Comox Valley, British Columbia; son Andrew Hamilton of Chilliwack, British Columbia; his sister Betty Rockwell of Kentville Nova Scotia and his brother Blane (Elaine Allardyce) Hamilton of Oshawa, Ontario, along with many other nephews and nieces. Ian was a proud member of the Royal Canadian Navy and Canadian Armed Forces serving for 37 years as an Aircraft Mechanic AVN Tech (AF / AE Tech) and clearance diver including 18 years of sea time from 1956 – 1992. He began his career at the age of 19 enrolling as an Ordinary Seaman on the 30th of August 1956 serving on many of Her Majesties Canadian Ships including Canada's Majestic-class aircraft carrier HMCS Bonaventure and retired as a Master Warrant Officer overseeing the Sea King maintenance crews at Canadian Airforce Base Shearwater in April of 1992. Ian will be remembered most for his eagerness to help those around him who needed something fixed or built. Ian had a gift for working with his hands and could fix or build anything. Many of the things he built will be used and enjoyed by others for many years yet to come. Ian's 78th birthday is this coming Remembrance Day and the family will celebrate his life this year and each year after while also giving thanks to those who have served in the past and those who continue to serve our country in the interests of humanity at home and around the world. God bless everyone. A special thank you goes out to Dr. Ed Ross, Dr. Samuel Chun, Dr. Amos Peres, Dr. Robyn MacFarlane, the Victorian Order of Nurses Dartmouth Branch, Northwood Home Care, We Care Home Care and the many health care team professionals which provided him and his family with compassion and support. Please support the Movember fundraising campaign this month in memory of Ian by making a donation to the Prostate Cancer Society of Canada.

HMCS BONAVENTURE
HMCS ALGONQUIN - Served in Algonquin in 1982 as WO, Air Det

HARRIS, Jack (18 Oct 1914 - 04 Mar 2013) - Jack Harris passed away peacefully at the age of 98 after a long, healthy and happy life. He was born in the small city of Edmonton, Alberta to Lucy and Percy Harris at the beginning of WW I. He survived all his brothers and sisters, Roy, Ruth, Stanley, and Grace. He attended Victoria and McCauley High Schools in Edmonton and was active in all sports, including baseball, hockey, football, and pole vaulting. His passion was baseball and he played for a "semi- pro" team at what was then Renfrew Park in the Edmonton river valley. He became legendary in the Edmonton Journal for stealing second base with the bases loaded and driving in 2 runs on throwing errors! Jack joined the Canadian Navy in 1942 and served his country until 1945. He was stationed on the west coast and was an able seaman first class on HMCS Quatsino, patrolling the west coast of Canada for enemy ships and submarines. After WW II, he married his long time best girl, Hilda Rayner, in 1948. They lived in Edmonton Jack's entire life and had three children, Dorothy, Roy, and Neil. Jack worked for many years at various wholesale sales jobs and in the early years he travelled extensively through rural Alberta. He always remained an avid baseball fan and was well known for many baseball stories and corny jokes. He was a hockey dad and involved and respected in the community of Parkallen at the south edge of town. He taught all his kids how to golf. He loved golfing and did so into his 80's. Jack very much enjoyed his grandchildren, Jill and Jonathan, and Matthew, Nolan and Kevin, and even got to know his two great grandsons, Andreas and Jack Henry. He is sadly missed and will be always remembered. (The Edmonton Journal 08 Mar 2013)

HARRISON, Joseph Walton (Victor) - It is with great sadness we announce the passing of Joseph "Vic" on January 30, 2003. A true gentleman, wonderful brother, great uncle and special friend to so many. Born August 31, 1915 in Calgary, Alberta. Survived by his loving brother Henry "Hank" Harrison (Peggy), nephew Frank Harrison (Sharon, Stacy and Shawn, nieces Patricia Baudin (Dave, Davy and Tara), June Sangster (Robert), Colleen Thorpe (Nolan and Brandy) and Gwen Finch (Michael and Morgan). "Vic" as known to many friends was a special man whose character, integrity and quick wit left a lasting memory with everyone he met. As a Seaman in WWII, he served in the Navy on the HMCS Mulgrave. He will be greatly missed by all. A Memorial Service will be held on Friday, February 7, 2003 at 2:00 pm at First Memorial, 1505 Lillooet Road, N. Vancouver. In lieu of flowers, donations may be made to the BC Cancer Society. (The Vancouver Sun 05 Feb 2003)

HEAD, Cecil Arthur (11 Apr 1922 - 27 Mar 2012) - formerly of Calgary, passed away peacefully at his home in Edmonton on Tuesday, March 27, 2012 at the age of 89 years. Cec grew up in Calgary attended Western Canada High, became a Electrical artificer 4th class on HMCS Vegreville (a Bangor-class minesweeper) and sailed from Halifax to Plymouth, England. He worked for his father at Head's Lock & Key in Calgary and later moved to Red Deer with Helen to start the Red Deer Lock & Key and raise a family. His locksmith and sporting goods business flourished along with his business partner Emile Hermary (gunsmith). In Red Deer he made many friends, joined the Lutheran Church, and was a leader in Boys Brigade. He served for a term (1956-1958) as head of the Red Deer Fish & Game, was a member of the Red Deer Golf & Country Club, and enjoyed golfing in the early years with Helen. He also enjoyed a good game of curling. He learned the fine art of fly fishing from Bill Brown, and shared this passion to his family and friends. He enjoyed countless hours fly fishing in Prairie Creek and area. After retirement he moved to Courtney, BC and had a small salmon fishing charter business. It was in Courtney where he built two beautiful wood model ships. Upon return to Alberta, he built a home in Bearspaw Village and spent his time with building projects for family and friends and really took pride in everything he touched. He finished his basement in Silver Springs and Scenic Acres as well. He formed many special friendships with members of the congregation and leaders of the Alliance Church in Calgary. An accomplished locksmith, carpenter, craftsman, fly fisherman, golfer, a loving father and husband, his love and generosity to family and friends shall not be forgotten. Cec is survived by one sister Kay Head; two daughters, Judy (Bob), Lisa (Brian); three sons, James (Christine), Michael (Joanna), Pat (Jacquie); grandchildren, Tyler, Robyn, Laura, Lee, Eric, Sarah, Jordan, Calum, Simon, Melissa and Coleridge. Cec was predeceased by Helen (December 30, 2010). Cec married the love of his life and celebrated 64 years together with Helen. Funeral Services will be held at McInnis & Holloway's Crowfoot Chapel (82 Crowfoot Circle N.W.), today, March 31, 2012 at 1:00 p.m. Condolences may be forwarded through www.mcinnisandholloway.com . If friends so desire, memorial tributes may be made directly to The Gideons International in Canada, P.O. Box 3619, Guelph, Ontario N1H 7A2 (Telephone 1-888-482-4253) or to Billy Graham Evangelistic Association, 1 Billy Graham Parkway, Charlotte, NC 28201-0001 or Church or charity of your choice. In living memory of Cecil Head, a tree will be planted at Big Hill Springs Park, Cochrane. (The Calgary Herald, 30 Mar 2012)

HOOPER, John Albert (Jack) (17 Nov 1922 - 17 Jan 2013) - Died peacefully in his sleep in his 91st year at Sunnybrook Veterans Centre. Jack served in the Royal Canadian Navy in World War II as an Engine Room Artificer on the minesweeper HMCS Westmount in the North Atlantic. Jack was a Charter member of Cliffcrest United Church, Scarborough and a member of the Wayland Gang (Kimberley Public School alumni, Toronto). Jack worked at Cities Service, BP Canada and Petro-Canada for 25 years in their sales departments and enjoyed the friendship of the Oily Birds (retired Petro-Canada employees). Jack recently received the International Knightly Order of Saint George for his volunteer service work on the Veterans' Council at Sunnybrook Veterans Centre. Dear husband of his beloved wife of 62 years, Margaret Jean (nee Spence, predeceased 2008), father of Janice and her husband Kelley, Robert and his wife Linda and David and his wife Judith. He will lovingly be remembered by his six grandchildren Amy, Jennifer, Scott, Beth, Cheryl and Shannon and his four great- grandchildren Travis, Jane, William and Andrew. Jack will be fondly remembered by his sister Muriel Eleanor Bowes and his many nieces, nephews and cousins in Windsor, London, Whitby, Toronto and Michigan. He will also be remembered by his many friends at the Masarypark condo community. Family and friends may gather at MCDougall & Brown Funeral Home, 2900 Kingston Rd., 416-267-4656, on Tuesday, January 22nd from 4-7 p.m. Service in the chapel on Wednesday, January 23rd at 11 a.m. If you choose, donations may be made to the Sunnybrook Veterans Centre in Jack's memory care of Sunnybrook Foundation - Veterans, 2075 Bayview Ave., Toronto, Ontario M4N 3M5 (The Toronto Star 21 Jan 2013)

JOHNSTONE, Norman Laurence - On Sunday, May 18, 2003, surrounded by his beloved family, Dad began a new journey after a long and valiant battle with emphysema. Left to cherish his memory are his devoted wife of 54 years, Donna; children Norma (Don), Sharon (Grant), Alan (Shelley) and nine grandchildren. He was a loving and affectionate husband, father and grandpa. Dad was born in Winnipeg on June 30, 1923, the eldest of three children born to Roy and Violet Johnstone. He was predeceased by his parents; brother Roy (Harvey) sister Glennis; and loyal companion "Scooter". Raised on William Ave. and Lydia St., Dad enlisted with the Navy on February 14, 1943, proudly serving on HMCS Swift Current. During his time in the service, he formed many lasting friendships. Dad was a member of the Royal Canadian Legion for 57 years. Mom and Dad met in 1947 at the Grace Hospital where he was a patient and Mom was a nursing student. They were married in Lenore, MB on July 9, 1949. Dad worked for Molson Brewery for 34 years, retiring in 1986. They lived in Clandeboye for a time, returning to Winnipeg in 1993. Mom and Dad enjoyed traveling and took many memorable trips. Dad was a special man of many talents. He was an impressive artist and gifted woodworker, leaving his legacy in the numerous carvings and pieces of furniture he created. He spent countless hours at his craft and pursued his love of model railroading in more recent years. Dad was happiest when surrounded by his family and close friends. He was the life of every party and known for his great sense of humour and storytelling. He always brought smiles and chuckles to everyone, including the many hospital staff who were so kind and attentive to him. The family would like to extend heartfelt thanks to the exceptional team of N2E at Concordia Hospital for their supportive, compassionate care during Dads stay. He appreciated your dedication and TLC more than words can say. In keeping with his wishes, a private celebration of Dads life has been planned. In lieu of flowers, donations may be made in his memory to the Manitoba Lung Association or a charity of choice. Dad, you are so loved. You fought the good fight with dignity and courage and have earned your rest. Well miss you dearly, but treasured memories and your indomitable spirit will continue to live in our hearts till we meet again...XOXO. (The Winnipeg Free Press 24 May 2003)

JONES, Harry Harrison (21 Aug 1924 - 16 Dec 2006) - age 82 years passed away Saturday, December 16 after a brief illness. He was a life long resident of Thunder Bay, and was born on August 31, 1924, in Fort William. Harry graduated from Fort William Collegiate, and later served in the Royal Canadian Navy in World War II on convoy duty in the North Atlantic. Harry was employed at Saskatchewan Wheat Pool for 37 years as an electrician. He retired in 1986 as a Electrical Superintendent. After retiring Harry enjoyed traveling, gardening and his family. Predeceased by his parents Henry Jones and Catherine (nee Harrison) and sister Edna Hurdon. Harry was survived by his Wife Lorna (nee Tremells) daughter Barbara Yurkoski (Ron) of London, ON. Son Tom (Brenda) of Embrun, ON and son Jeffery of Thunder Bay. 4 grandchildren and 4 great-grandchildren also survive. In lieu of flowers, donations may be made to the TBRHSC or to a charity of choice. (The Chronicle Journal 18 Dec 2006)

KEITH, George Fraser - It is with great sorrow that we announce the passing of our father, aged 89 years who died peacefully at Deer Lodge Centre on July 8, 2005. Dad was predeceased by his beloved wife June in January 2002; and by his brother Esdel (Edward); and sisters, Florence, Hazel and Vera. He is survived by his daughter Marianne Setliff (Max); and sons, Fraser, Bill (Anita), Stephen (Diane); niece Shelagh Dickson; grandchildren and great-grandchildren. Born in Winnipeg, August 5, 1916, Dad lived with his family on Redwood before moving to Bannerman Avenue and attended St. John's High School and St. Giles United Church. He lived his entire life in Winnipeg except during the Second World War years. Dad served in the North Atlantic from 1942 through 1945 on the minesweeper HMCS Thunder. On February 2, 1944 he married Mom in Halifax on leave and almost immediately returned to duty and participated in the D-Day Invasion, for which HMCS Thunder was assigned to sweep mines in the earliest stages of the invasion. After the war he returned to Winnipeg, where he began a career with Moffatt Communications' CKY Radio where he enjoyed many good years and developed lifelong friends. He worked at Moffatt Communications until his retirement from Videon at 65 and remained a member of the Canadian Broadcasters Quarter Century Club. Mom and Dad were devotedly married 58 years and in their retirement travelled frequently with family and friends. He loved his family and was always there for them in difficult times and in good times. Dad's quiet demeanour was often punctuated by his dry sense of humour that will be fondly remembered and missed by all who spent time with him. We all loved the very special person that he was. We would like to thank the staff on T-5 at Deer Lodge Centre and T.H. for the care and comfort provided to Dad over the past years; we know they will miss him too. A memorial service and reception will be held at Deer Lodge Centre on Monday, July 18 at 1:30 p.m. In keeping with Dad's wishes, cremation and interment with Mom have already taken place. (The Winnipeg Free Press 16 Jul 2005)

KERLEY, Alfred Horace, Cdr (E), RCN - Died: 13 Jul 2004, Victoria, BC

HMS DIDO

HMCS UNGAVA - Appointed to UNGAVA 14 Apr 1943 as SLt (E), RCNVR, Engineering Officer

HMCS HAIDA - Served in HAIDA in 1949 as Lt (E), RCN

HMCS LABRADOR - Served in LABRADOR as Lt (E), RCN, Engineering Officer

HMCS CAPE BRETON - Served in CAPE BRETON as Cdr, RCN, Senior Technical Officer

LEE, John Crosby, Coder, V36630, RCNVR - a resident of Ridgetown and formerly R.R. #2, Highgate, died Wednesday November 3, 2010 at the Village Nursing Home, Ridgetown at the age of 90. Dear bother of the late Mary Robertson, Stella McNaughton, Emily Kay and George Lee. Special uncle to Susan Scaman (McNaughton), Chatham; Georgina Gill (Lee), California; John B. Lee, Port Dover; Elizabeth Barker (Kay), Stratford; Dorothy Kay, London; Steven Kay, London and David Kay, Edmonton, and the late Helen Gloor (Robertson). Brother-in-law of Irene Lee, Ridgetown. Also survived by several great nieces and nephews. John Crosby Lee was born at home on the family farm one mile west of the village of Highgate. The first son of locally celebrated agriculturalist, H.M. Lee and wife, Stella Lee, nee Crosby, he was the fourth generation "John" born on the land first farmed by his great-grandfather and namesake, John Lee who emigrated from Skibberrean, County Cork, Ireland in 1841. Known far and wide as a shepherd, the get of John Lee's prize-winning Lincoln flock can look upon both oceans. The first ram was brought to the farm by John's grandfather in 1889. John's grandfather, John served Kent County for two terms a M.L.A. in the early 1900's. John's father Herb began showing at local and international fairs in the early days of the 20th century. Both John and Herb showed at the Chicago International Livestock Exposition and the Lee family showed sheep at the Royal Winter Fair every year since its inception until the sheep were sold after the last showing in November of 2000. That year John capped his career by winning Grand Champion Ram over all breeds. A high point in John Lee's career as sheep breeder came in 1988 with the celebration of the 60th anniversary of the Royal Winter Fair when he was honoured for his uninterrupted participation in the Royal. A photograph appeared in several papers showing John in a ten minute conversation with Princess Anne of the Royal House of Windsor. John served in the Royal Canadian navy in WWII, first as a signalman and semaphore specialist on HMS Mansfield, and then on HMCS Wasaga, a Bangor Class minesweeper. On D. Day, June 6th, 1944, at 2 a.m., HMCS Wasaga was in service off the coast of Normandy, France, sweeping the cold dark waters of the Atlantic for mines in advance of the invasion. After the war, John C. Lee returned to farm the family farm with his father, Herb and brother, George. Herb passed away in 1966, and his brother George died in March of 2004. John remained living on the farm which he and George's widow Irene continued to share crop with neighbouring farmer Roger Clark. A lifelong bachelor, in addition to shepherding, Lee's leisure activities included genealogy, stamp collecting, coin collecting and much more. An avid reader with a broad range of interests, Lee was a fascinating man. He could hold forth at length on a wide range of topics. He was a favourite amongst his nieces and nephews who would spend entertaining hours with their uncle in the den on the farm. He concealed invisible chipmunks in his cupped hands; made paper birds appear, disappear, and reappear at will; and teased their young minds with a wealth of word and number puzzles. There is a photograph taken on the farm of John as a boy. He is seated in a chair on the lawn reading a copy of "Boy's Own Book of Knowledge". This little boy grew into a man, admired for his knowledge of the world, and for his articulate and persuasive way of presenting what he knew for the sake of consideration by others. No single noun-veteran, shepherd, farmer, uncle, friend will suffice in describing John who took his place in the proud tradition of John's born on the farm on the hill west of Highgate. In 1988, speaking of his experiences as a shepherd at the Royal, John said, "this is why my grandfather, my father and his brothers travelled many miles by horses and wagons to exhibit sheep in the four-county area within 20 miles of home in the late 1800 and early 1900s. My brother and myself have continued to show at the Royal since the death of my father…How much better is the country for the dedication and special kind of love that inspires hundreds of men and women who produce and show?... I don't think it can be measured". On November 16, 2010, John is being inducted into the Kent Agricultural Hall of Fame. A Memorial Gathering in his honour will follow at the McKinlay Funeral Home, 76 Main St.,E.,Ridgetown from 6:00-8:00 p.m. Interment of Cremated Remains in Gosnell Cemetery, Orford Township at a later date. Donations in memory of John to the Church of The Redeemer (Anglican) Highgate or Charity of Choice would be appreciated. The Family of John Lee would like to express their gratitude to Dr. Liabotis (London), Dr. Prins (Ridgetown) and the wonderful staff at the Village, Ridgetown for their exceptional care.

John is listed in the Wasaga's 15 Apr 1945 Nominal Roll as a Coder, RCNVR

LESKIW, William - At The Greater Niagara General Hospital on Tuesday November 13, 2012, after a courageous battle with Cancer. William A. Leskiw loved husband of the late Dolores Marie Leskiw (2003). Dearly loved father of Dr. William Leskiw and his wife Laura, Catherine Ann Jamieson and her husband Ken, all of Niagara Falls, and Gail Marie Leskiw, Port Dalhousie. Cherished grandfather of Alyssa Marie Pinelli, Kenny Jamieson (Lara) and Mark Jamieson (Ally). Dear brother of Helen Miller and Walter Leskiw (Vera) and the late Mary Hogg. He is predeceased by his brothers in law, Walter Miller and Jack Hogg. Several nieces and nephews also survive. William was a lifelong resident of Niagara Falls, and served in the Royal Canadian Navy during WW II and was a veteran of the Battle of the Atlantic, serving aboard the Minesweeper HMCS Noranda. He was an avid hunter and a long time member of the IBEW Electrical Union. Resting at the funeral chapel of Hetherington and Dean , 5176 Victoria Ave., where the family will receive friends Thursday 2-4 and 7-9. The Funeral Mass will be celebrated at Our Lady of the Scapular Church, 6557 Thorold Stone Road, on Friday November 16, 2012, at 10:30 AM. Rite of Committal and Interment will take place in Fairview Cemetery. In Lieu of flowers contributions to the charity of one's choice would be appreciated by the family. On Thursday afternoon family and friends will meet in the chapel for the Prayer Vigil at 2:15 PM.

LONGMUIR, Malcolm MacLeod (Cal), P2RC, RCN - Born: Jun 1928 Died: 25 Dec 1961, age 33

HMCS ONTARIO - Served in Ontario 1956-1958

MARKHAM, William Edwin (Bill) (24 Dec 1920 - 09 Jul 2014) - It is with sadness that we announce the passing of William (Bill) Edwin Markham, renowned meteorologist and pioneer in Canadian Ice Forecasting. Bill was born and raised in Saskatchewan and a graduate of the University of Saskatchewan holding multiple degrees. He joined the Canadian Weather Service in 1942, and was quickly seconded to the RCAF where he served as a weather forecaster for Western Air Command during the war. He was later stationed in Edmonton where he co-founded the Arctic Weather Forecast Team and created the first Arctic Weather Centre in Resolute Bay. These ventures opened the door for his career long interest in sea ice and marine and arctic climate. In the late 1950s, serving in the Royal Canadian Navy on the ice breaker HMCS Labrador, Bill was the meteorologist forecasting weather and ice flow through the Arctic Ocean enabling the ship's safe passage. While stationed on the Labrador, he collected extensive ice data, subsequently used for the development of Arctic Pollution Prevention Regulations, the major Exxon "Manhattan Project", the Beaufort Sea Project, the Polar Gas Project, and the opening of Canada's Ice Central Office. Leaving the Navy in 1959, he re-joined the Canadian Meteorological Service where he established and managed the Office of Ice Central spending 15 years in Halifax and six years in Ottawa. Following this time, he became the Chief of Ice Climatology and Applications. In 1977, he was transferred to Toronto, spending the next five years as the Director of the Ice Branch. After his retirement in 1982, Bill continued to consult on sea ice reconnaissance and full time ice climatology studies which led to the use of satellite imagery for arctic ice intensity, age, and movement including predictions for use by shipping concerns. During his career, Bill was the Canadian delegate to the World Meteorological Organization and under his chairmanship the internationally accepted terminology and symbols for arctic ice was created and accepted by all member nations. It is known as the "Egg Code", and is still used today. Bill was a recipient of the Patterson Medal for Distinguished Service in Meteorology; he also authored several Ice Atlases and many books and articles including, "Ice Climatology of the Beaufort Sea", "The International Ice Glossary" as well as the sea ice content for "The Canadian Encyclopedia". Bill is survived by his loving wife of 72 years, Esther, sons Barry and Craig, daughter Jill, grandchildren Shauna, Erika, Jonathon, Scotlen and Hailey, and great-grandchildren Lila, Elliot and Lea. A Celebration of Bill's Life will be held, Sunday July 13, 2014 at 1:00 p.m., Hollyburn Funeral Home, 1807 Marine Drive, West Vancouver, B.C. In lieu of flowers, donations may be made to the Heart & Stroke Foundation in Bill's memory. (The Province 11 Jul 2014)

MITCHELL, Edward Stanley Commander, RCN (03 Dec 1926 - 01 Feb 2009) - Suddenly at his home in Ottawa, Stan passed away at the age of 82. Predeceased by his beloved wife Eunice. He leaves daughter Alice (David Craig) of Ottawa, sons David (Maureen), and Kenneth (Ashley) of Calgary and grandsons Kevin, Colin, Alexander, Scott, Stephen and Logan. Dad was born in Glasgow, Scotland where he trained as a Naval Architect. In 1953 he accepted an appointment with the RCN to contribute to Canada's post war ship building program. He married Eunice that year and together they set sail for Canada where their adventures began. During Stan's 18 year career in the RCN the family saw postings that included Ottawa, Sydney, Boston, Halifax, Montreal, Toronto, and Quebec City. Stan served in the Canadian Arctic in 1956 evaluating trials of the icebreaker HMCS Labrador. After retirement from the RCN he joined the public service in the Department of Fisheries and subsequently transferred to the Canadian Coast Guard where he was responsible for maintaining and supplying their fleet of ships. Before retiring he also served as a consultant for the Ocean Ranger Inquiry. Mom and Dad built their retirement home in the Thousand Islands, a base from which they enjoyed boating, world travels, socializing with their many friends and the idyllic nature of the Islands. After almost 20 years of rural life, they returned to Ottawa to be closer to family. Dad was an avid golfer throughout his life. Friends may call at the Garden Chapel of Tubman Funeral Homes, 3440 Richmond Road, (between Bayshore and Baseline Road), Nepean on Thursday, February 5, 2009 from 2 to 4 and 7 to 9 p.m. and on Friday, February 6, 2009 from 10 a.m. until time of service in the chapel at 11 a.m. Interment of cremated remains will be held at Beechwood Cemetery in the spring. In lieu of flowers, donations may be made to the Heart & Stroke Foundation, the Arthritis Society or a charity of your choice. (The Ottawa Citizen 04 Feb 2009)

MUNCASTER, Douglas Albert, George Medal, RCN (1925-2008) - Passed away peacefully September 24th in White Rock. Beloved husband of Patricia (nee Whalvin) and father of Rosemary (Dupuis), Joanna (Chadwick), Heather (Tait), Michael and Jill (Lyall). Doug leaves 14 grandchildren and two great-granddaughters. Predeceased by brother Joseph and sister Marion, he is survived by his sister Madeline Knot of Calgary. Doug joined the Royal Canadian Air Force in their pilot training program after graduating from Darcy McGee Secondary School in Montreal in 1943. He spent five years in the Royal Navy flying from HMS Ocean in the Mediterranean. Known lovingly as "Duke", he flew the helicopter from the icebreaker HMCS Labrador which circumnavigated the North American continent in 1954. He was with the Royal Canadian Navy until he retired in 1970. Pat and Doug relocated to Vancouver in 1987. Sincere thanks to all the caring staff of the Extended Care Unit at the Weatherby Pavilion, Peach Arch Hospital. (The Province 26 Sep 2008)

HMS OCEAN, HMCS LABRADOR, HMCS CRESCENT

MACKLIN, Lloyd - (1924-2013) After a wonderful eighty-nine years - sixty-two of which he spent with his dear wife, Ena - Lloyd passed away. He will be missed by his son, Ted and his family; Jean, Laura and Spencer and daughter, Lesley and her family; Ron, Scott, Dale and Claire. Lloyd was born to Wilbert and May of Gilbert Plains, Manitoba and grew up through the thirties with Laurence, Marjorie, Edith and Jim. In 1942, at the age of eighteen, Lloyd joined the Royal Canadian Navy and was assigned as a wireless operator on HMCS FUNDY, a minesweeper in the North Atlantic. He would tell stories of learning Morse code, knitting and drinking rum. In 1951, he went on to become a ticket auditor for Air Canada and continued with them for thirty-five years. Dad was forever changed by the loss of his youngest son, Trevor, in 1981, which left a hole in the hearts of his whole family and those around him. Dad's love of music transcended throughout his life and to his future generations. He was ever involved in bands and choirs. He played trumpet in the Gilbert Plains Boy's band, the Royal Winnipeg Rifles Marching Band, and the Blue Bomberette Marching Band through which he travelled by rail to numerous Grey Cups. Lloyd sang in many choirs including the Home Street United Church Choir, Charleswood United Church Choir, Philharmonic Choir, and the Winnipeg Male Chorus. He will be so missed by his family and friends. Deep gratitude goes to the wonderful nurses of 5N at the Grace Hospital for their care. Memorial service will be held at Charleswood United Church, 4280 Roblin Blvd. on Thursday, October 17 at 10:00 a.m. with Rev. Dr. Michael Wilson officiating. In lieu of flowers, donations can be made to the Children's Hospital Foundation. For those who wish to sign the online Guest Book please visit our website. (The Winnipeg Free Press 12 Oct 2013)

McARTHUR, Charles D. - served in the Canadian Navy, 20 Mar 1941 - 08 Oct 1945 on escort duty on several ships. He finished his service on the Minesweeper H.M.C.S. Thunder, under the command of Captain Hermon McKay. Charles passed away Nov. 16, 1994. Lovingly remembered by his family. (The Windsor Star 11 Nov 2011)

McCUMBER, Lloyd Wellington - The death of Lloyd W. McCumber, loving husband of 56 years to the late Bernice Louise (Wentzell) occurred on February 5, 2007 at the Ridgewood Veterans Wing, his home for the past 4 years where he received excellent care. Born in Saint John on July 29, 1920, Lloyd was the son of the late William Bailey and Estella Dorcus (Worden) McCumber. Lloyd proudly served his country during WWII from 1940 to 1945, in the Royal Canadian Navy. He was one of the original crew members of the Minesweeper H.M.C.S. Red Deer assigned to the Gulf Escort Force and Sydney Force (Battle of the St. Lawrence/Atlantic). On January 12, 1942 he participated in the rescue of the survivors of the S.S. Cyclops, the first victim of the German U-boats off the east coast. After the War he received his Journeyman's Certificate in the United Brotherhood of Carpenters & Joiners and worked as a carpenter on various housing developments in the City. He retired in 1985 from the National Harbours Board, Saint John where he worked for 27 years. Lloyd was a Member and served on the Vestry and sang in the Choir of St. Anne's Anglican Church. Lloyd was a member of the Carleton Union Lodge No. 8 for 52 years; member of the Royal Canadian Legion Br. 69 for 31 years; Lifetime Member of the Royal Canadian Naval Association; Member for 36 years of the Men of Fundy (Society for the Preservation & Encouragement of Barber Shop Quartet Singing in America). Lloyd will be lovingly remembered by his daughter, Sylvia D. Hoyt and son- in-law, Donald M. of Wirral, NB; sister, Doris (Donald) Giggey of Mass., USA; special great nieces, Ashley and Erin Sproul; nieces, Pamela (Gary) Sproul, Wendy (Kenneth) Norwood, Saint John, Sharon McDonough, St. Martins, Lynn (Malcolm) Black, Seattle Wash., USA, Bonnie (James) MacDonald, Mass, USA; and one nephew, Bruce (Susan) Giggey, Mass, USA. Lloyd will be remembered for his love of family, music (singing & playing organ), carpentry work and for his gentle teasing manner and wonderful smile. Besides his parents, Lloyd was predeceased by his sister, Kathleen (Sidney) Smith. Resting at Castle Funeral Homes "Fallsview Chapel", 309 Lancaster Ave., Saint John. Visitation will be held on Thursday, February 8 from 2:00 p.m. to 4:00 p.m., and 7:00 p.m. to 9:00 p.m.. The funeral service will be held from Fallsview Chapel, on Friday, February 9 at 2:00 p.m., interment following in Cedar Hill Ext. Cemetery. The family would appreciate remembrances to Ridgewood Veterans Wing-Comfort Fund, Alzheimer Society, Kidney Foundation or to a charity of one's choice.

McIVOR, Robert Gordon (Died: 17 Jul 2014) - Bob was born in St. John, New Brunswick on Remembrance Day, 1935, one of three children (he is survived by sisters, Peggy and Pat). He moved to Toronto as a teenager, graduating from Central Tech. After an introduction to the world of insurance, he joined the Royal Canadian Navy, training as a meteorologist and serving on HMCS Labrador, which took him to the Canadian arctic, Europe, the United States and the Caribbean. Bob also spent time ashore at HMCS Shearwater as an ice forecaster before leaving the navy to rejoin the world of insurance. Bob's lifelong passion for planes led to his specialization in aviation insurance, a career that took him as far afield as London, England and Turkey. He met and married his first wife while living in Toronto; together they had three children (Wade, Craig and Paul). Relocating to Oakville, Bob took many active roles in the community, including football coach and organizer of the Little Brothers Airlift at Burlington Airpark. In 1984, he met Olita, whom he married in 1988. After a time, they settled in Cambridge, which he called home for the rest of his life. In his later years, Bob contributed his time and talents to the Canadian Owners and Pilots Association as well as Canadian Warplane Heritage. He is missed by his wife, Olita ("his woman"), sons Wade, Paul and Ron, daughter Michelle, son-in-law Doug, daughters-in-law Sara and Liana, and grandchildren Damien, Daniel, Michael (and his girlfriend, Jessica), Stephanie (and her fiancé Brendan), Malcolm, Sydney, Hailey, Regan and Brianah. To all, Bob will be remembered for his generous spirit, unrelenting energy and a belief in the goodness of people.

NEWMAN, John Edward (1926-2009) - At Perth, Ontario, with dignity and grace after a long illness, John ("Jack") Edward Newman, 83 years old, passed away on August 24. Son of the late William and Lilian (Iles), beloved brother to William ("Billy", deceased), Laurence, Leslie and Douglas. Beloved husband of 59 years to Constance (Kimber) and inspirational father to Warren, Mark (Sherrie), Gregory and Quentin (Michele) and loving grandfather to Darryl, Vanessa, Madison, Emilie, Veronique and step-grandfather to Garrett. John is also survived by his sisters-in-law, his cousin Terry and many nieces and nephews. Born, raised and educated in Montreal, John served with distinction aboard the HMCS RED DEER during World War II as the ship's wireless operator. After the War, he held senior executive positions with Canadian Petrofina, British Petroleum, Caloil and New England Petroleum, the latter of which he was Chairman and President, respectively. As part of his later business and consulting endeavours, John traveled extensively in Europe, the Middle East, Africa and South America. He gained a valuable perspective on international issues, in which he took a keen interest right up until his passing. John faced challenges with optimism and determination and imparted lasting values to his children. Amongst his favourite words to live by are that tomorrow is another day and that each new day brings its promise of hope and achievement. John was, in the words of one who knew him well, "a character and a gentleman". He had a charming and charismatic presence and he will be missed greatly. The service will be held in the Chapel of Beechwood Cemetery, 280 Beechwood Ave., Ottawa on Tuesday, September 1st, 2009 at 12 noon followed by interment in Beechwood National Cemetery. The family would like to acknowledge the wonderful care John received from the dedicated doctors, nurses and staff of the Perth hospital. In lieu of flowers, donations to the Perth Great War Memorial Hospital Foundation, 33 Drummond St. W. Perth, Ontario K7H 2K1 would be appreciated. Arrangements are in the care of Blair & Son Funeral Directors, Perth 613-267-3765 (The Ottawa Citizen 29 Aug 2009)

NICOL, Charles Alexander, Lt, O-55460, RCN(R) - Born: 27 Jul 1895, Linthrathen, Angus, UK Died: 06 Sep 1979, Vancouver, BC

HMCS QUINTE - 1st Commanding Officer

HMCS LOCKEPORT - 5th Commanding Officer

NORDQUIST, John Herbert (Jack) - Peacefully on Tuesday, June 24, 2014 Jack Nordquist passed away at the St. Boniface Hospital at the age of 88 years. Left to cherish Jack's memory is his sister Myrtle (Jake) Neudorf from Abbotsford, BC; nephews Brian Neudorf from Surrey, BC and Jerry Neudorf from Vancouver, BC; cousin Don Martinson from Belleville, ON, and many extended family members. Left to remember the good times are his lifelong friends Ted (Bonnie) Harvey, Brian (Susan) Mann, Pat Campbell, Terry Barber and Vicky Campbell. Jack is predeceased by his loving wife Kay in 2000, his parents Herbert and Violet Nordquist and his very dear friend Ed Campbell in 2013. Jack was a Second World War veteran and joined the Navy at the age of 17. He was an Able Seaman AA111 on the H.M.C.S. Quinte J166, Royal Canadian Navel Volunteer and sailed overseas on an American Destroyer. Jack was employed at C.N.R for 43 years. He obtained the position as an Accounts Control Budgeting Manager and was responsible for the Lakehead region throughout British Columbia. He was a very dedicated and conscientious employee. Jack enjoyed his cars especially his Lincolns. Every two to three years you would see him driving a shiny, brand new Lincoln. Jack was a very private man and enjoyed his personal life with his close friends. He will be deeply missed. Cremation has taken place and a memorial service will be held on Thursday, July 3, 2014 at 2:00 p.m. at the St. Luke's Anglican Church, 130 Nassau St. N. Following the memorial service there will be a private family interment at St. Luke's Soldier's Chapel. Jack's family and friends would like to thank the staff on 5C ward at the St. Boniface Hospital for providing Jack with such excellent, compassionate care. We would also like to thank Alice and the staff at Riverview Daycare Hospital for their support and care. In lieu of flowers, donations may be made to the St. Boniface Hospital Foundation, 409 Tache Ave., Winnipeg, MB R2H 2A6; St. Luke's Anglican Church, 130 Nassau St. N., Winnipeg, MB R3L 2H1, and Calvary Temple, 400 Hargrave St., Winnipeg, MB R3B 3A8. (The Winnipeg Free Press 28 Jun 2014)

PARKINSON, Colin - Born in Birkenhead, England in 1919, passed away peacefully at his home on September 15, 2004. Predeceased by his wife Rita. He will be greatly missed by his sister Audrey; children Paula, Rob, Lynn and Jean; and his 6 grandchildren. Colin grew up in Doncaster, England and attended Doncaster Technical College. He apprenticed as a Fitter with the LNER Railway Workshops at age 15. Colin joined the RN as an Engine Room Articifer in 1937. He served in WWII in the North Atlantic on Corvettes conducting escort duties for North Sea convoys and sorties into the German occupied Norwegian fjords. He also served in the Mediterranean and later the Far East. Colin left the Royal Navy in 1951, moving to Canada with his wife, Rita; they settled in Halifax. Colin joined the RCN, serving many years as Chief Petty Officer aboard Canadian naval vessels, most notably, the HMCS Provider. He retired from the navy in 1969, moved his family to North Vancouver, and worked as an Engineering Technician in the U.B.C. Department of Zoology until 1984. Colin loved spending time with his family, taking long walks in the forest near his home, golfing with his friends, and all things connected to the sea. A private family gathering to celebrate his life is planned for a later date. No flowers please. Those wishing to remember Colin please donate to the Lions Gate Hospital Foundation. (The Vancouver Sun 24 Sep 2004)

PARSONS, George G.R. - Passed peacefully away at home on October 9, 2012, surrounded by his loving family, George G. R. Parsons, in his 94th year. Loving husband, father, grandfather, great-grandfather, friend and gentleman. He served with distinction during the Second World War on active duty aboard HMCS Llewellyn, followed by active duty in the Royal Canadian Navy Reserves, eventually becoming Commanding Officer of HMCS Cabot. He was the retired President and CEO of the George G. R. Parsons Ltd. Group of Automobile and Industrial/ Marine/ Recreational Equipment dealerships. Also former President of the Canadian Automobile Dealers Association, President of the Nfld. & Lab. Automobile Dealers Association and the St. John's Automobile Dealers Association. He also worked with the Executive Council of the Government of Nfld. and Lab. He took great pride in his long associations with many volunteer and charitable organizations. Left with cherished memories are his wife of 67 years, Sheila Anderson Parsons (nee Winter); son, Gregory Parsons; daughter, Vicki Rodd (Parker); daughter, Beverley MacDonald (the late Wally MacDonald); nine grandchildren: Rob Parsons (Callie), Scott Parsons (Karen), Kellee Carter (Jason), Kimberley Rodd, Christopher Rodd, Ian MacDonald, George MacDonald (Laurie Anne), Stephen MacDonald, Gillian MacDonald; twelve great-grandchildren: Nathan, Claire and Benjamin Parsons, Lily, Hillary and Owen Parsons, Jayne, Kate and Jack Carter, Ella and Euan Rodd, Christopher MacDonald. It was his expressed wish that his remains be donated to Medical Science, MUN School of Medicine. Visitation Thursday, October 11, 2012, from 6-8 p.m. at Carnell's Funeral Home, 329 Freshwater Road. A private family memorial will follow later. No flowers by request. People wishing to honour his memory may do so by donating to the SPCA or a charity of their choice.

PETERS, Michael Francis (Mike) - (1922-2011) Passed away peacefully on Oct. 17, 2011 at 89 yrs. Mike will be greatly missed by Frances (Burns) his wife of 61 years, sons Robert (Mary Jeanne) and Michael (Arla). Proud grandfather of Robert Jr., Diana, Carolyn and Michael, Jaclyn. Dear brother of Rose Barsona (1998) and Tony (1947), Wilfred (1994) and Juliet (1997), George (1974) and Mary Jean (1983), Marie Rice and Joseph (1986), Tony and Dorothy (2007), Jennie Dunn and Charles (1980), Louis and Madeleine, Gladys Hebert and Donald (1994), John (2011) and Joan. Sister-in-law Iris Brown and James (1991). Mike served in WWII in the RCN on the HMCS Transcona. Owner of Mike Peters Ltd. Mechanic extraordinaire for 70 yrs. Mike was also known as the Mayor of Crawford Ave. Visitation at: Windsor Chapel Funeral Home (Banwell Chapel) 253-7234 11677 Tecumseh Rd. E. (Corner of Banwell and Tecumseh) on Thursday October 20, 2011 from 2-5 PM and 7-9PM. Prayers Thursday at 4:30 PM. Funeral service on Friday October 21, 2011 at 11:30AM in the Chapel. Cremation to follow. At the families request donations would be appreciated to Windsor-Essex Therapeutic Riding Assoc., John McGivney Children's Centre or to the Windsor Classic Chorale. Heartfelt thanks to HDGH 7 west staff for their compassion, care and kindness. Special thanks to Dr. Frank DeMarco for his excellent care. (The Windsor Star 19 Oct 2011)

PIERS, James (Jim) H. - Former Moncton Fire Chief, James "Jim" H. Piers, 86, with his loving wife at his side, passed away peacefully at The Veterans Health Centre on Saturday, October 15, 2011. Born in Moncton, he was the son of the late Major Howard and Helen (Armstrong) Piers. Jim served during World War II on the HMCS Minesweeper Vegreville and was present on D Day. Jim joined the Moncton Fire Department in 1949 and worked himself up through the ranks until appointed Fire Chief in 1971. He retired after 34 years of service in 1982. During a long retirement, Jim spent many days lobster fishing with his friend Buster while enjoying his summers at the cottage at Parlee Beach. He loved outdoor sports and was an avid curler, representing his province in several national competitions. Jim was a life member of the Moncton Curlers Association, a member of the Royal Canadian Legion Moncton Branch #6 and attended St. John's United Church. Jim will be sadly missed by his loving wife of 63 years, Peggy Piers; his daughter Pamela Piers (Graeme Duffus) of Halifax, NS; nephews, Robert Palmer (Brenda) of Madison, Wisconsin, Douglas Atkinson (Dawn) of Moncton and Judy Estabrooks (Bev) of Riverview and his special friends, Sarah, Sally and Ryan. In addition to his parents, predeceased by his daughter, Penny Lynn (1975); brother, Lynds killed in action (Italy WWII); sisters, Frances Atkinson and Constance Palmer of Moncton. Visitation at Ferguson Knowles Funeral Home, 1657 Mountain Road Moncton (858-1995) on Tuesday from 6:30 to 9:00pm. Moncton Legion Branch #6 Memorial Service Tuesday at 6:00pm. Funeral Service at Ferguson Knowles Funeral Home Chapel on Wednesday, October 19, 2011 at 1:30pm with Rev. Aaron Billard officiating. Reception in the Funeral Home Reception Centre following the service. Interment, Fair Haven Memorial Gardens. In Jim's memory, donations to Friends of The Moncton Hospital Foundation or the Alzheimer Society of New Brunswick would be appreciated by the family.

POIRIER, Armand (Herman) - The death of Armand (Herman) Poirier occurred in Florida on October 5, 2006. Born in St. Louis, Québec January 15, 1921, he was the son of the late Leo Poirier and the late Anna Thériault. He had volunteered with The Royal Canadian Navy and served during WW II on H.M.C.S. Thunder. He is survived by his wife of 60 years, Léona Noël, a son Marc of St. Jean QC and a daughter-in-law Patricia Thompson Poirier. He was predeceased by four brothers, Paul, Raymond, Hector and Guy. He is also survived by six sisters, Jeannette Bourque (late Arthur) of Petit Rocher, NB, Thérèse Good (late Lindy) of Dalhousie, NB, Alice Basque (late Paul) of Richardsville, NB, Irene Stoddard (Fred) of Brandford, ON, Rolande Chiasson (Lorenzo) of Sea Side, NB, Annette Leclair (Robert) of Charlo, NB, and by several nieces, nephews and cousins. A funeral service will be held from St. Jean Baptiste Church in Dalhousie, NB, Saturday November 4th, 2006 at 11am. Interment will take place in St. Jean Baptiste Cemetery. Remembrances may be made to a charity of the donor's choice. Funeral arrangements are in the care of Maher's Funeral Home, Dalhousie, NB.

RAE, Earl Kenneth (21 Dec 1955 - 04 Oct 2013) - It is with great sadness, that we the family, announce the passing of Earl Kenneth Rea, 57, of Glace Bay, at home with his wife, Freda, at his side. Born in Glace Bay Earl was the son of the late Alden an Louise (Burden ) Rea. Earl had been unwell for a number of years. He was on sick leave from the Canadian military, where he served as a fire fighter on HMCS Protecteur. Earl travelled to many countries in the world, and enjoyed his work very much. Earl is survived by his wife Freda, whom he loved very much, daughter Kim (Mark) Steffler and grandson Dillion MacMullin, his sister Isabel ( Sheldon ) MacLeod, mother-in-law Delie McCarthy; a number of nieces and nephews. Earl was predeceased by his parents and brother Bill & David Rea and father-in-law Dick McCarthy, sister-in-law Mary McNeil. There will be no visitation, cremation has taken place under the direction of Patten Funeral Home 71 Union Street. Internment will take place at Greenwood Cemetery at a later date. Donation in Earl memory may be made to a charity of one's choice. Special thanks to Dr. Kent Cadegan, Dr. Kevin McNeil and Dr. Harry Pollett for the special care they gave to Earl through the years.

RAYMENT, Douglas A., Coder - (1917-2009) 91, of St. Petersburg (Formally of Seminole). Born Nov. 13, 1917 in Chatham, Ontario Canada, passed away Sept. 18 surrounded by his loving family.Douglas served in the Royal Canadian Navy During WWII Aboard HMS Napanee. He joined his father and grandfather after the war in their prominent building business. He became associated with Colen Construction in 1954. He was instrumental in the supervision and development of Kenneth City, Clearview Oaks, the first condo built in modern times and Top of The World, Clearwater. He retired in 1983. Survived by his beloved wife Ann of 71 years; daughters Jayne Orbe, Patricia (Raymond) Kalavsky, Lynda (John) Strieby and Jill Colby, 6 grandchildren, 10 great-grand children, 1 great-great-grand child. Memorial service Sept. 27, 2:00 pm, St. Dunstan's Espiscopal Church, 10888 126th Ave N., Largo 33778. In lieu of flowers Suncoast Hospice, 5771 Roosevelt Blvd, Clearwater, FL (Tampa Bay Times, 24 Sep 2009)

REEVES, Robert (Bob) Michael - passed away unexpectedly on February 27, 2011 at Royal Jubilee Hospital in Victoria. He will be dearly missed by his wife, Karen, his daughters, Megan and Tanya (James), his extended family and all those who knew him. During his young adult life, Bob served in the Canadian Navy mainly aboard the HMCS Provider. After marriage, Bob joined the BC Ferries where he remained until his retirement in 2007. Bob has also served the Chase River community starting as an on call firefighter in 1988 and was appointed District Chief of Station 4 in 1999, a role that he held until his passing. A special thanks to the staff at the CCU of RJH for their compassionate care. In lieu of flowers, please make donations to the Heart and Stroke Foundation. A celebration of life service will be held Monday, March 7, 2011 at 2pm at First Memorial Funeral Services, 1720 Bowen Road, Nanaimo.

ROBINS, James Maxwell, CPO, Writer - Born May 1919. Joined the RCN in Jan 1941. In Feb 1944 was drafted to HMCS Thunder. He saw service on D-Day. Once of his duties was to write the ships daily reports now archived at the Library and Archives of Canada. Jim died in Nov 1997.

SAMPSON, Raymond Roy - It is with great sorrow that the family announces the passing our our husband, father and papa. Ray passed away at home surrounded by those he loved on January 18, 2009. Ray was born on October 15, 1924 to Roy and Mable Sampson. Ray is survived by his loving wife of 61 years Marjorie, his sons Tommy (Beatrice), Donald, and daughter Nancy. Ray was a proud and devoted papa to his 10 grandchildren and 2 great-grandchildren. Ray was a sports lover, watching almost any sport. He loved to go and watch his grandchildren at their various sporting events and cheer them on. Ray was someone you could always count on for support or just to lend an ear. He was a thoughtful and quiet man who went out of his way to do kind things for others. Ray served in the Royal Canadian Navy during World War 2 aboard the HMCS Quinte. Ray will be sadly missed but fondly remembered by his family and everyone who knew him. No service by request. Special thanks to 2nd floor south at Langley Memorial Hospital, Palliative Care Team, Langley Hospice, and the DVA for their support. No flowers please, instead donations can be made to the Langley Hospice Society, 20088 - 40A Ave., Langley, BC V3A 2Y6. (The Vancouver Sun 21 Jan 2009)

SHANNON, Richard Blake (Dick) (07 Jan 1925 - 06 Aug 2011) - was born in Vancouver, B.C. where he attended UBC. He joined the navy and served three years on the minesweeper HMCS Swift Current. Shortly after his release in 1945, he met Cecile who later became his wife of 64 years. In 1974 after years of owning his own flooring business, Richard and Cecile moved to Kamloops. Several years later they moved to Barriere where they built two homes. Richard worked at Fadear Creek Sawmill and after retiring returned to Kamloops where he and Cecile enjoyed the gardens of their Dallas home. Richard worked hard and played hard, motocross racing, hunting, traveling, enjoying life to it's fullest. After a valiant battle with cancer, Richard passed away peacefully at Royal Inland Hospital with his loving family by his side. He was a kind, generous and loving man and will be sadly missed by us all. He is survived by his wife Cecile, daughters Barbara Beck (Allan) and Carol Shannon (Martin), grandsons, Frederick of Japan, Brian (Katherine) of Sun Peaks, great grandsons, Cayden and Foxx along with many nieces and nephews. Richard was predeceased by his mother Lottie Isobel, father John Edward, sisters Madeline, Evelyn and Helen, brothers Gordon and Jack, and grandson, Richard. There will be no service by request. In lieu of flowers, please feel free to make a donation, in Richard's memory, to a charity of your choice.

SHARP, John Mason (Jack) - 77, of Kentville, passed away Saturday, October 9, 2010 in the Valley Regional Hospital, Kentville. Born on May 14, 1933 in Halifax, he was a son of the late John "Roy" Mason Sharp and Beatrice (Wilneff) Sharp. He served in the Royal Canadian Navy from 1952-1958. He was a member of the Canadian Marine Officers Union and was employed as an engineer by various shipping companies sailing on the eastern coast of Canada, the Caribbean and the Great Lakes until 1982. While in the Royal Canadian Navy, he made two six-month trips to the Arctic in 1954 and 1955 on the ice breaker, HMCS Labrador, this being the first ship to circumnavigate North America in a single voyage. He loved animals, especially his cat, Gemma. He attended Bethany Memorial Baptist Church, Aldershot, where he was involved with the Men's Fellowship Group and was a former choir member. He is survived by his wife, the former Kathleen Palmer; a daughter, Nancy Sharp, Waterville; three sons, John (Marjorie), Berwick; David, Dartmouth; Alan "Peter", Pugwash; a grandson, Alan Sharp; a sister, Betty (Lawrence) Davies, Ottawa; three nieces, Cathy, Janet and Beverley and one nephew, Paul and their children. He had special friendships with Melanie Tracy and her children, Hope and Max, who called him "Uncle Jack" and Polly Connors and her family, Frankie, Natasha and Dale McKay, who called him "Papa Jack". He was predeceased by a brother, Robert. Cremation has taken place. Visitation was held from 6-8 p.m. Wednesday, October 13, 2010 with a Royal Canadian Legion service held at 6:00 p.m., both in the White Family Funeral Home, Kentville, where the funeral service, followed by a reception, was held at 2:00 p.m. Thursday, October 14, 2010, Reverend Thelma McLeod officiated. Burial took place in the Berwick Cemetery. Donations in memory may be made to the charity of your choice. Funeral arrangements have been entrusted to the White Family Funeral Home and Cremation Services, Kentville.

SHEA, Ronald - With great sadness we announce the passing of Ronald (Ron) Shea at Parkwood Hospital, Palliative Care on July 22, 2010. Ron was father to Michael, Lee, Doris, and Natasha; he will be profoundly missed by his family. Born in Halifax, NS, he was the son of the late John (Jack) and Gertrude (Myatt) Shea. He joined the Navy when he was 20, proudly serving aboard ships such as the HMCS Labrador and Stadacona. During his career, he spent time as an electrician for the Department of National Defence, counsellor at the Nova Scotia School for Girls, security guard with Commissionaires, and mail supervisor at Parkwood Hospital. He retired 10 years ago to the Wilson Mercer William Centre. He was a member of the Masonic Lodge No. 399 AF & AM GRC. Donations in memory to Ron may be made to the Crohn's and Colitis Foundation of Canada and can be arranged through Ontario Cremation Services. A graveside service will be held at Woodland Cemetery, 493 Springbank Dr, London, on Tuesday, July 27, 2010 at 10:00 AM.

SHIPMAN, Edwin Leonard (Ted) - (02 Feb 1921 - 01 Jan 1972) At Victoria Hospital, on Saturday, January 1, 1972, (Ted) Edwin Leonard Shipman, of 60 Tweed Crescent; in his 51st year. Beloved husband of Edna Blanche and dear father of Jane (Mrs. Michael Semenuk), Beverley and Scott, all of London. Dear son of Mrs. Alice Shipman of London; dear brother of George of Toronto. Friends will be received at the Geo. E. Logan and Sons Funeral Home, 371 Dundas Street. Funeral service will be held in the chapel on Monday at 1:30 p.m. with Rev. John B. Fox of Westmount Presbyterian Church officiating. Interment in Mount Pleasant Cemetery. Friends who wish may make donations to the Ontario Heart Foundation.

HMCS BRANDON - Served in Brandon 16 Sep 1941 - 31 Dec 1944

STANGER, Gordon Harry (1920-2011) - With great sadness, we announce the passing of a beloved husband, dad, grandfather and great-grandfather. We rejoice in the confirmation of Gordon's decision to accept Jesus as his Personal Saviour. Dad had a brief time to share his decision with others, which brought us all great joy. The family has peace in knowing we will see him again in heaven. Gordon grew up in Elmwood, and there he met the dream girl of his life, Eileen, who he married in 1942. Gordon is survived by his loving wife Eileen, son Patrick (Val), and daughters Maureen (Gordon), Teresa (Gary), grandsons Johnny (Jenny), Joshua and Jordan (Kaitlyn), great-grandchildren, Jonathon and Jaylee. Gordon is also survived by many nieces and nephews. He was predeceased by his four brothers and one sister. Dad had a great sense of humour, and he always treated his three children equally and with great love and respect. He served in the Navy in the Second World War, on the HMCS Ungava, and told us stories about the cold Atlantic and diving off the ship in the Mariana Trench. Dad retired from C.N. Symington Yard in 1983. He loved to read, and you could always find him sitting in his La-Z-Boy, surrounded by books. He loved his cabin that he built 52 years ago at Willard Lake, Ontario. Mom and Dad had many great years there, and the family continues to enjoy it. Every time we go swimming, fishing, or blueberry picking, we will think of Dad. Dad was able to stay in the home he built, thanks to the great staff of Homecare. They became good friends with Mom and Dad. The family has many people to thank for their kindness and care. We especially thank Sheila and Joan for their support, as Mom's best friends. We would like to thank Bernie for also being there for Mom and Dad. Dad loved his nurses at Seven Oaks and Concordia Hospitals. Please know that we truly think you are angels. As per Gordon's wishes, there will be no funeral service held. (The Winnipeg Free Press 30 Jul 2011)

STUART, Charles Joseph, Capt. OBE, RD, RCNR - Born in Plymouth, UK, on 10 May 1879, Died: 03 Nov 1945 in Vancouver, BC

HMCS NIOBE - Served in NIOBE in 1918 as LCdr, RNR, Naval Examining Officer

SWIFT, Theresa (Terri) Ann, Ordinary Seaman - (1966-2010) 44, HMCS Preserver, of Covey Lake, Maitland, NS, formerly of Mill Cove, Mineville, Lower Sackville and Dartmouth, passed away Monday, April 5, 2010 at home surrounded by her family. Terri had worked at various occupations during her life leaving her position with the Municipality of Lunenburg to pursue a career in the Canadian Forces (Navy) in 2008. At the time of her death she was a member of the ships company HMCS Preserver, in which she served with pride, often expressing that it was the happiest time of her life. Terri was a happy and caring individual who loved life and lived it to the fullest whether it be performing feats of wonder on and with computers, traveling, camping, dancing (she was an exceptional line dancer) collecting frog figures and memorabilia, working on her property by the lake or spending time with family and friends, she was a team player, always willing to lend a hand and she will be missed by all who knew or worked with her. Terri is survived by her immediate family; husband, Larry Bond; sons, Private Ronald Lamb, Royal Canadian Dragoons, CFB Petawawa, Ont; Corporal Richard Lamb, West Nova Scotia Regiments (Militia), Maitland; father, Dennis Swift (CPO1 Ret), Wileville; mother, Theresa Swift, Bridgewater; sister, Deborah-Lynn Swift, Maitland; her extended family of many aunts, uncles, cousins, mother in law, sister and brothers-in-law, step sons, daughter and step grandsons. She was predeceased by her brother, Ronald Swift, 3rd Batallion Royal Canadian Regiment, CFB Winnipeg, Man; paternal grandparents, Douglas and Lorna (Tizard) Swift; maternal grandparents, Joseph Power and Adeline (Legacy) Richards and uncle, Frederick Richards. We would like to express our sincere and heartfelt thanks for the phone calls, cards, flowers, fruit baskets, food, memorial donations, hugs and expressions of condolences which were very comforting to Terri during her illness and to the family during this time of sorrow. Thanks to the Commanding Officer, Officer and Crew of HCMS Preserver, Padre Tony Cole, CPO2 Blair King, nursing Lt. Janelle Winter and staffs of Canadian Forces Communications Schools West and East for their outstanding support over this past period. Thanks also to the staff of Sweeny's Funeral Home, South Shore Health (Palliative Care), St. Joseph's Church, Father Joe Christensen and Legion Branch 24, Bridgewater. Visitation 2-4, 7-9 p.m. Wednesday in Sweeny's Funeral Home, Bridgewater. Funeral service 11 a.m. Thursday in St. Joseph's Roman Catholic Church, Bridgewater. Cremation will follow. Donations may be made to an animal shelter or charity of choice. Arrangements entrusted to Sweeny's Funeral Home, York Street, Bridgewater (902-543-2587). Thank you all, Larry, Ron, Rick, Dennis, Theresa and Debbie.

TAPP, James Anthony (Jim), Warrant Officer (SB), RCNVR - Television pioneer, husband, father, grandfather, great-grandfather, voice of Hercules. Born in Ottawa, April 18, 1918. Died Nov. 20, 2004, of pneumonia in Oakville, Ont., at 86. Jimmy Tapp was born at the end of the First World War, the second of seven children born to George, CPR train conductor, and Kathleen Travers, she from County Kildare, Ireland. Jimmy loved to tell stories of his youth in Ottawa through the roaring Twenties and the great Depression. His favourite story was about buying his mom a box of coffee creams for Mother's Day and sharing them with every pal he met on the way home. There was only one left for his mom but she loved the story even more than coffee creams. It was while serving overseas as an officer in the Royal Canadian Navy in the Second World War that he began his lifelong love of broadcasting and a career that spanned five decades. Jimmy hosted a closed-circuit radio show, spinning discs on board the HMCS WASAGA, and when the war was over, he studied radio broadcasting at Northwestern University in Chicago. During a training session at NBC, he met the lovely Mary Agnes Moroney, and after a whirlwind 11-day courtship, married her in November, 1946. Jimmy and his new bride moved to Montreal, where he became a CBC announcer, and had many successes as a radio executive. As his little sister, Shirley, said in his eulogy, Jimmy was born with a microphone in one hand and a business card in the other, but his real passion was performing. His talents were ideally suited to an emerging new technology that was in its infancy: TV. He hosted the first show on CBMT, Montreal's CBC English station, on Jan. 10, 1954. Those early days of TV were exciting, with only a channel or two; if you were watching in Montreal, you were probably watching Jimmy Tapp. As host of The Tapp Room, the first television talk show of its kind in the mid-1950s, Jimmy interviewed every big star from New York to Hollywood, such as Bob Hope, Ed Sullivan, Gregory Peck, Tony Bennett and Joan Crawford, to name a few. The stars often commented on how much they enjoyed working with him and how well he had done his homework. Although he hosted a number of successful TV and radio shows, he is probably best known for being the voice of Hercules in the original hit cartoon, The Mighty Hercules. Over the years "Herc" delighted his five children, eight grandchildren and three great-grandchildren with cheers of "Olympiaaaah!" upon request. To his family, and others who knew him, Jimmy was larger than life. Although in very poor health in the months before he died, he was still "hosting" from his hospital bed, entertaining his audience and regaling his family with old memories. In his last days he talked with increasing clarity about his career and his life, how he was blown away to have participated in that inaugural CBC broadcast, and how it was through his family that he really made his mark in this world. It was profoundly moving to watch him muster up all his energy to sign a 58th anniversary card for Mary despite being barely able to lift his hand or speak by then. He managed to eat a little (for her sake) and enjoy a little party with the family in his hospital room; he died peacefully a few days later. Ten days after his death, Jimmy was inducted in to the Canadian Association of Broadcasters Hall of Fame and received a tribute he would have loved. At his grave, where we said our goodbyes for the last time to the man who was, in his four-year-old grandson's words, a "real live superhero," Mom quietly sang an Irish song and we saluted our beloved Dad with one last "Olympiaaah!" Herc would have approved. (The Globe and Mail 11 Jan 2005)

HMCS WASAGA - One day when Jim Tapp and his friend Frank Marshall were returning to the WASAGA after a few drinks ashore, Jim missed and went into the harbour. Frank managed to pull him out and they got back onboard ship.

TAYLOR, Ronald Erskine (06 Aug 1923 - 22 Aug 2002) - Veteran of WW II serving in the Navy on the HMCS Thunder as a Telegraphist, Retired after 35 years service with the TTC. Peacefully, after a lengthy illness on Thursday, August 22, 2002 at the Lakeridge Health Centre in Port Perry, at age 79. Ronald Taylor of Port Perry, beloved husband of Alexandra "Ally" (nee McDougall). Loved father of Allan Taylor and his wife Nanci, and Donna Taylor. Loving grandfather of Melanie, Mary-Ann, Jennifer and Rachel. His sister Margaret McDougall predeceased him. Relatives and friends will be received at the Wagg Funeral Home, "McDermott-Panabaker Chapel", 216 Queen Street in Port Perry (905 985-2171) on Saturday from 2 " 4 and 7 " 9 p.m. A Service to celebrate the life of Ronald Taylor will be held in the Chapel on Sunday, August 25th at 1 p.m. with Michelle Hofman officiating. Private interment Mount Lawn Memorial Gardens, Whitby. If desired, memorial donations may be made by cheque to the charity of your choice.

THOMAS, William Gordon - At Saint Marys, Ontario on May 26, 2008, William Gordon Thomes of London in his 91st year. Beloved and loving husband of the late Mildred Jean Thomas. Dear father of Steven and Mary Anne Thomas, Nancy and Richard Reid, Scott and Kausar Thomas and Melissa and Graham Leach. Spirited and loving grandfather to nine. Survived by sisters Marion Robinson of Toronto and Jean Bradley of Saint Marys and brother John Thomas of Minden. Predeceased by sisters Aileen Fowler and Vernice Fazekas. Bill served on HMCS Thunder during World War 2 and at retirement was Personnel Manager at Kellogg's Canada. At Bill's request, there will be no visitation or funeral service. A celebration of Bill's life for family and Friends will follow on Sunday, June 22, 2008 from 1 to 5 p.m. at Wolseley Barracks, Officer's Mess, 701 Oxford Street East, Building 92, London. Donations to Doctors Without Borders, 1470 Rue Peel, Montreal, Québec, H3A 1S8 or Ducks Unlimited, 1036 Commissioners Road West, London N6K 1C3, would be greatly appreciated.

TIAN, Rudolph James - Born: 11 Jun 1922 Died: 16 May 1986

TOMALTY, Leonard Keith (Len) - It is with great sadness that we announce the passing of our beloved father, grandfather and great-grandfather, Leonard Keith Tomalty on Monday, February 22nd, 2010. He deeply missed his wife, Norma, who predeceased him in June, 2002 and will be so lovingly remembered by his children: Julie (Bill) Barber of Red Deer, Nadine (Gary) Kuiken of Red Deer, Linda (Glen) Ray of Innisfail, Rob (Wendy) Tomalty of Lethbridge and Sue (Mark) Henwood of Red Deer. Also surviving their devoted Grandpa are 17 grandchildren, 22 great-grandchildren and 1 great-great grandchild. We knew our father's home and father's heart. His family was all important to him and he responded to their every need; physically, emotionally, intellectually and spiritually. He will be profoundly missed. Len was born into this world March 21st, 1915 at Brownsburg, Quebec, the fourth child of John and Edith Tomalty. He was born from above into God's family, November 11th, 1956. When Len was four, the family moved to Hoosier, SK and it was there he resided until 1935 when he moved to Red Deer to play hockey. In Red Deer he met Norma Blue and they were married on January 4th, 1940. Len was employed at the Alpha Dairy Pool from 1935 – 1940, Whitehills Jersey Dairy from 1940 – 1943. In 1943 Len joined the Navy and during the war years of 1943 – 1945 he worked as a stoker on the mine sweeper, H.M.C.S. Comox in Halifax Harbour, NS. Not long after his discharge, he spent the better part of two years in the Baker Sanitarium in Calgary with tuberculosis of the spine. Len was in real estate and insurance for a time with Robertson-Wiseman Agencies in Red Deer and from 1965 until retirement in 1980 was employed with the Alberta Government at Michener Centre, Department of Public Works as office manager and bookkeeper. As well as his parents, Len was predeceased by his brothers, Elmer, Harold, Ross and Ralph and his two sisters, Margaret Hicks and Ruth Tomalty. He was also predeceased by a nephew, Greg Tomalty, two sisters-in-law, Les Tomalty and Ursel Tomalty. He is survived by three sisters-in-law, Carrol Tomalty, Verna Tomalty and Shirley Tomalty, plus one aunt, Mrs. Norman (Ina) Muir of Edmonton. He also leaves behind numerous nieces and nephews. We would like to thank the staff of Westpark Nursing Home, Trochu Nursing Home and Bethany CollegeSide for their help in caring for Dad. His work on earth is done. In the Father's heart and now in the Father's house. Funeral Services for the late Leonard Keith Tomalty will be held at Parkland Funeral Home and Crematorium, 6287 – 67 A Street, Red Deer, AB, on Thursday, February 25th at 3:00pm. Private family interment will precede the Funeral Service at Alto Reste Cemetery. In lieu of flowers Memorial Tributes in memory of Leonard Tomalty may be made to the Heart and Stroke Foundation, #101- 5208 – 53 Avenue, Red Deer, AB T4N 5K2 or the Alzheimer Society of Alberta, 4811 – 48 Avenue, Red Deer, AB T4N 3T2. In living memory of Leonard Tomalty, a tree will be planted in the Parkland Funeral Home and Crematorium Memorial Tree Park in the Red Deer County, AB. Funeral arrangements are entrusted to Parkland Funeral Home and Crematorium.

TRAFFORD, John - WW II Naval Veteran, passed away peacefully, surrounded by his family at Kingston General Hospital on Sunday, May 20, 2012 at the age of 91 years. Beloved husband of Elsie Trafford. Loving father of David Trafford & his wife Sonja and the late Janet Perin. Proud grandad of Scott Trafford & his wife Lindsay, Erin Dryfhout & her husband Steven, Lauren Smeenk & her husband Brent. Great grandfather of Nathan and Anna Trafford, Benjamin and Leah Dryfhout and Andrew, James and Ellen Smeenk. Visitation will be held at Burke Funeral Home, 150 Church St, Belleville on Monday from 5-8 p.m. Memorial Service will be held at St. Thomas Anglican Church, Bellevillle on Tuesday, May 29, 2012 at 11 a.m. If desired, donations to St. Thomas Anglican Church or the Heart & Stroke Foundation would be appreciated.

VanBUSKIRK, Roderick A. - 85, Bible Hill, passed away peacefully surrounded by family on February 20, 2005, in Colchester Regional Hospital, Truro. Born in Pugwash on February 15, 1920, he was a son of the late Harry and Marg Van Buskirk. A veteran of the Second World War, he served with the RCNVR from 1940-1945 in operations such as the North Atlantic Convoys, the 14th British Minesweeping Flotilla into Omaha Beach on D-Day, and minesweeping in the English Channel from February 1944-September 1944 on the HMCS Vegreville. After returning home, he worked as a millwright for Halliday Craftsmen from 1945 until 1980. A member of the Royal Canadian Legion Branch No. 26, he was a founding member of Branch No. 26 Musical Vets. Rod was a life member of the Naval Veterans Association, the Normandy Veterans Association and a charter member of Veterans Against Nuclear Arms. A piano player, he played for various old-time bands, and loved entertaining for dances and seniors in nursing homes. He was a member of St. David's United Church, Bible Hill. Rod enjoyed his cottage in Economy and liked to spend time there with his family who he loved. He is survived by his wife, Evelyn (Densmore); son, Ross; daughters, Brenda (Arnold) Hamilton; Maria (Phil) Forman; grandchildren, Troy, Tracey, Sara, and Caitlyn; great-granddaughter, Breanna; sisters, Jeanette (Garnet) Welsh; Ruby (Charles) MacLean; ***brother, Jamie***; several nieces and nephews. He was predeceased by son, Wayne; brothers, Harris and Thomas. Visitation will be held Tuesday, February 22, from 6-9 p.m., with funeral service Wednesday, February 23, at 10 a.m., both in Colchester Community Funeral Home, 512 Willow St., Truro, Rev. Ebbie W. Snow officiating. Interment at a later date in Crossroads Cemetery, Valley. Family flowers only. In lieu of flowers, memorial donations may be made to a charity of your choice. (The Chronicle Herald 21 Feb 2005)

WARING, Richard (Dick) - (1923-2014) Passed away peacefully at the Cambridge Memorial Hospital on Friday August 29, 2014 at the age of 90. Loving and devoted husband of the late Doris Waring (August 17, 2014), who together would have shared their 69th wedding anniversary in September of this year. Cherished father of Dianne Ciuciura (Don), Carolyn Ball (Jerry Pullan), Brenda Walden (Dave), Richard Waring (Debbie) and Scott Waring (Tina). Adored grandfather of Derek Ciuciura (Connie), DeeDee Norris (Kevin), David Ball (Christine), Jennifer Koopman (Kevin), Brittany Waring (Michael Grainger), Kyle Weatherall, Katy Waring and the late Kelly Weatherall. Grandpa will also be sadly missed by his ten great-grandchildren and five great-great-grandchildren. Dick was a 61 year member of the IBEW Local 804, Electrical Union, and a proud member of the Royal Canadian Legion, Branch 121. He served in the Royal Canadian Navy, on the HMCS Nanoose during the Second World War. Dad was a jack of all trades; he built everything from the family home he shared with his wife and family for 67 years to model ships and boats. He could fix anything and if you needed something, Dad had it. To Dad, family was life's greatest gift. At Dick's request, cremation has taken place. A private family celebration will take place at a later date. As an expression of sympathy donations may be made to the charity of your choice.

WARNER, Elmer George, Petty Officer - Died: 25 Apr 2001

HMCS HAIDA - Served in Haida during the Second World War

WHITNEY, Lloyd Earle (1914 - 2006) - Passed peacefully on Sunday, October 22, 2006 at the age of 92. Lloyd will be sadly missed by his wife of 63 years, Florence; his son Bill and his wife Christine; his daughter Laurie and her husband Don and his six grandchildren and three great-grandchildren. He will also be fondly remembered by his sister, Laurel. Lloyd was predeceased by his daughter, Patricia Gail and by his sister, Muriel. Born and raised in Winnipeg, MB, Lloyd attended Kelvin High School and then Wesley College. In June of 1942, Lloyd joined the R.C.N.V.R. where he was proud to serve aboard the H.M.C.S. Thunder in the North Atlantic, Normandy, the English Channel and the bombardment of Bordeaux and Cherbourg. While on leave in December 1942, he married the love of his life, Florence. They became long term residents of Charleswood in 1946. Lloyd became a salesman for the Marshall Wells Co. after which he became the proprietor of the Mall Esso Station and the Elizabeth Road Esso Station in Winnipeg for many years until retiring in the early 1970's. Lloyd and Florence then moved from Winnipeg, MB to Langley, BC in 1980 where they have enjoyed retirement. Lloyd was a kind and gentle man who will be missed and remembered for his fair nature and his willingness to help others. His family wishes to thank the staff of Highland Lodge in Langley, BC, where Lloyd and Florence have resided since March 2002, for their care and compassion. The family will observe a family gathering to honour Lloyd's life, and if friends so desire, donations may be made to the Canadian Cancer Society, as per Lloyd's wishes. (The Winnipeg Free Press 28 Oct 2006)

WOLFE, Howarth Lancaster (18 Aug 1920 - 21 Jan 2006) - was born in Penticton, B.C., August 18, 1920, where he completed high school with a close circle of lifelong friends. When World War II broke out, those same friends were involved in the forces. He joined the Navy and served on the Atlantic and Pacific Oceans, finishing his service on HMCS Quinte. Graduation from UBC in 1949 was followed by a sales career in BC and Alberta. In 1965 Howie returned to University in Calgary, obtained a Bachelor of Education and taught for the Calgary Board of Education for twenty years. He died on the evening of Saturday, January 21. Howie married Elizabeth Bown in Calgary in 1950. They had three children in Vancouver, and two were born after their move to Calgary in 1958. He was predeceased by his parents, Barnabas and Alice (Pearse) Wolfe, and his stepmother Nettie (Sanjenko) Wolfe. He is survived by a loving family: Ann and Robert Calvert, Aubin and Geoffrey; Evelyn Wolfe and Breen Liblong, Caitlin, Pearse, and Eleanor; Ted Wolfe and Michele Haddon, and Asia; John Wolfe and Jean Genereux, Devon and Chelsea; Patricia Wolfe and George Platt. He was raised with Donald and Pauline Chapman, who became a part of his family. Throughout his life, his love of music was a bond he shared with Betty and countless audiences in many settings. For their loving care, the family thanks Dr. Gary Haywood; oncologists at the Tom Baker Cancer Centre; orthopedic surgeons and the excellent professionals in Foothills Unit 72, the Fanning and Glenmore Centres, The Agape Manor Hospice staff and volunteers. A Memorial Service, officiated by the Reverend Brian D. Way, was held on Thursday, January 26 at 1:30 p.m. at Holy Cross Anglican Church, 2828 - 19 Street N.W. In lieu of flowers, donations can be directed to Agape Manor Hospice, 1302 - 8 Avenue N.W., T2N 1B8. (The Calgary Herald 24 Jan 2006)

SIMMS, Rhodrick Harold (16 Mar 1942 - 01 Oct 2006) - Rod passed away peacefully in his sleep with his loving wife Valerie Porteous and adoring daughter Shelley Simms by his side. He was predeceased by his father Roderick in 1985. He is survived by his mother Frances Simms, brothers Gary (Sandra), Greg (Carol) and sister Judy Hopkins (Paul) of Hubbards, NS and brother Wayne (Dale) of Campbell River, BC, as well as former wife Marleen (Dave) Williams of Royston, BC. Rod leaves behind many nieces and nephews: Suzanne, Peter, Amy, Melissa, Carrie, Jeffrey, Jeremy, Chris and Steve who will miss his unrelenting teasing. Born in Halifax, NS, he spent his youth in Hubbards, NS where he developed his lifelong love of the outdoors - hunting, fishing and trapping. At 17 he joined the Air Force and served his country with distinction for 29 years. His basic training was in St. Jeans, Quebec; his first posting was to CFB Summerside, PEI followed shortly by CFB Comox, BC. When he arrived in the valley Rod knew he'd truly found Lotus land. While stationed at Comox, Rod met and married Marleen Miller in May 1964 and in January 1973 their daughter Shelley was born. The family enjoyed postings throughout Canada: CFB North Bay, ON from 1968 - 1974; Shearwater, NS 1974 - 1983. During his posting to Shearwater Rod's fondest military memory was serving as the on board Meteorologist on the supply ship HMCS Protecteur for 3 years. His last posting in 1983 was CFB Namao Lancaster Park, AB and from there in August 1988, Master Warrant Officer Simms retired to the Comox Valley. Rod began to enjoy retirement - With his lifelong hunting and fishing partner, Bob Limin, combing every inch of the valley. Rod devoted many hours to another favorite hobby, wood working, at which he excelled. he built the family cottage at Mill Lake, NS. Milling his own lumber he built sheds, furniture, and later created beautiful hand crafted items. Many a home in the areas his lived boast one of his pieces. Gregarious and outspoken, a wealth of information on any topic, Rod was a man who thoroughly enjoyed people. He always had the coffee on and many a fish was spun with the boys on the back deck. The self proclaimed "King of Pitch" is already sadly missed by his family and many friends and neighbors. All Titles are Secure! Two services will be held: West Coast: Remembrance and Farewell gathering at Kitty Coleman Provincial Park, October 5th, 2006 - 1:00 p.m. East Coast: Funeral Services will be held Tuesday, October 11th, 2006 - 11:00 a.m. - St. Luke's Anglican Church, Hubbards, NS. In lieu of flowers, donations to St. Joseph's General Hospital Chemotherapy Unit, Comox BC would be greatly appreciated. (The Province 03 Oct 2006)

WOODWARD, Kenneth Buxton (20 Jan 1926 - 30 May 2014) - It is with much heartfelt sadness that we announce the passing of Kenneth Buxton Woodward on May 30, 2014. He was born in Edmonton, Alberta and was the seventh son of John Buxton Woodward and Miriam Woodward. He is lovingly remembered by his wife Myrtle (Mimi); his three sons, Kevin, Douglas, and David (Shirley); and his daughter-in-law Judy Newman. He was extremely proud of his seven grandchildren; Rose, Maggie, Alyson, Caitlin, Brandon, Rachel, and Foster. During World War II he served with the R.C.N.V.R. and spent the majority of his service time aboard the HMCS Vegreville based in Plymouth, England. He took part in Operation Overlord, which was the bombardment of German held Bordeaux in France. After discharge, he spent 16 years at the Empress Hotel in Victoria, followed by stints at the Royal Caribbean Hotel in Jamaica, and the Banff Springs Hotel in Alberta. He left the Canadian Pacific Hotel system in 1960 to become part of Tourism British Columbia Government in the promotion of visitors to British Columbia, until his retirement in 1984. In 1993, he was honoured by his peers when he was selected to receive the first Visionary Award for his promotional efforts in Japan. Ken has requested no service be conducted on is behalf. No flowers by request. If so desired, a donation to the B.C.S.P.C.A., 3150 Napier Lane, Victoria, B.C., V8T4V5, in his memory would be greatly appreciated. We will all miss Ken very much In respecting Ken's wish, we are using his previously prepared words which were left in my care. Ken and I enjoyed a happy, loving and wonderful marriage and celebrated our 36th wedding anniversary on April 28, 2014. God speed, Mr. Sunshine, You are always in my heart. (The Times Colonist 07 Jun 2014)

WOODWORTH, Ronald Willis Fraser, Major, Dr. - On Friday September 24, 2004, Major (Dr.) Ronald W. F. Woodworth, age 63 of Chetwynd, B.C. formerly of Fredericton passed away at the Dr. Everett Chalmers Hospital. Born in Fredericton, he was the son of Inez (Fraser) Woodworth and the late Willis Woodworth. Ron was affiliated with the United Church of Canada and a dentist. Upon graduating from Fredericton High School he attended U.N.B. and graduated in 1966 where he then proceeded on to Dalhousie University Dental School graduating in 1970. He joined the Canadian Armed Forces Dental Corps retiring in 1978, also having done his Post Graduate Studies "General Dentistry" completing his studies in Fort Hood Texas 1976. He was a dentist on the H.M.C.S. Preserver stationed in Halifax, N.S. He sailed in the Marble Head Race on the Canadian Forces Sailboat "The Tuna" as well as held a private pilots license having flown coast to coast. He was a member of the College of Dental Surgeons of B.C., Royal College of Dental Surgeons of Ontario, American Academy of General Dentistry and Royal Canadian Legion. Surviving are his wife Viola (Vi) (Price) Woodworth, daughters Vicki Woodworth (Michael Smith) of Fredericton, Cindy Woodworth of Fredericton and Jamie Woodworth of Toronto, five grandchildren Bernadette, Caleb, Elijah, Elisha, and Yoninah, two aunts Gwen Abernethy and Bernice Colwell. Predeceased by a sister Linda Anne Woodworth and grandson Talitha-Cumi. Resting at Bishops Funeral Home 540 Woodstock Road with visiting Monday 7-9 pm. Funeral service will be held Tuesday at 11 am from Gibson Memorial United Church, Rev. Boyd Vincent officiating assisted by Rev. Aubrey Trail. Interment in the Taymouth Cemetery.