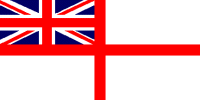 For Posterity's Sake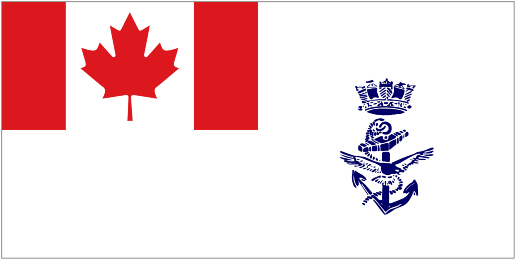 A Royal Canadian Navy Historical Project
In memory of those who have Crossed the Bar
Grant Edward (Fred) Lynch

Chief Petty Officer 2nd Class, Electrician, RCN / C.A.F.

Died: 23 Mar 2018, Ottawa, Ontario
LYNCH, Grant Edward - passed away peacefully in hospital March 23rd, 2018 at the age of 82 surrounded by his wife, children and grandchildren. Grant was born in Toronto, grew up in Windsor and served his country in the Royal Canadian Navy for 28 years. Also known as "Fred" to his Navy buddies, he was proud to have attained the rank of Chief Petty Officer 2nd Class (CPO2), was recognized by the Lieutenant Governor of Nova Scotia and was presented the Government House Gold Medal Citation for aiding his fellow servicemen when fire broke out on the HMCS Kootenay, and was humbled to have received a "Quilt of Honour" for his participation in Cuba during the Bay of Pigs Invasion. Grant participated in the forming of the Cole Harbour Bel Ayr Minor Hockey Association in Nova Scotia, and for many years he was a volunteer minor hockey coach and fundraiser for the organization. While living in Victoria, BC, he also coached for the Juan de Fuca Minor Hockey Association and was thrilled to have been able to bring a Victoria peewee team to play in a tournament in Cole Harbour. He was a dedicated member of the Board of Directors of the OSGA, Gloucester Senior Adult Centre, and volunteer at the Royal Canadian Legion Orleans Branch 632. In his early Navy days Grant was an outstanding athlete. He played basketball for Stadacona and was on the Stadacona swim team. In his later years, Grant was happiest golfing and playing darts. His passions included communicating with his CB radio buddies who knew him as the 'Donut', woodworking, painting virtually everything in sight and he will be fondly remembered for holding court as a master story-teller whose embellishments were legend. He leaves behind his wife Nancy (nee Umlah) of 60 years. He was a devoted father to three sons, Scott (Patty), Randy (Sandra), Robin (Tammy), and daughter Shari Charron (Pierre). Was a proud grandfather of 8 grandsons, Sean, Stuart, Jeremy, Devin, Kevan, Nathan, Connor, Regan and granddaughter Gabrielle, and one great-grandson Oliver. He is survived by his younger brother Bob (Linda) of Kingsville, Ontario, and sister Lynda Anderson (Joe) of Kanata, Ontario. Grant's express wishes were to not have a service, however, those wishing to remember him can donate to the Heart and Stroke Foundation of Canada. Please join with family and friends in remembering Grant on Wednesday, March 28th anytime between 2:00-4:00pm at the Blackburn Community Hall, 190 Glen Park Drive. Plenty of parking onsite.
Ships served in:
HMCS SAGUENAY - Served in Saguenay as a P2ET
HMCS KOOTENAY - Grant was serving in HMCS Saguenay on 23 Oct 1969 when the gear-box on HMCS Kootenay exploded. Grant was one of many sailors transferred to Kootenay to assist in fire fighting that day. He, along with all those who were transferred from other ships to assist that day, are recognized and remembered by the crew of HMCS Kootenay for their help.
COLUMBIA (Harbour training ship)
HMCS ANNAPOLIS - Served in Annapolis as a P1ET
---