---
HMCS RESTIGOUCHE 257
Restigouche Class Destroyer
---
Built by Canadian Vickers Ltd., RESTIGOUCHE suffered portside damage in a collision with the freights Manchester Port in Nov 1957 while still in the hands of her builder. She was finally commissioned at Montreal on 07 Jun 1958. She was present at the formal opening of the St. Lawrence Seaway in 1959, and at a mini-UN naval review in Toronto the following month, immediately afterward carrying the Lieutenant Governor of Newfoundland on a tour of that province's northeast outports. On 29 Apr 1961, RESTIGOUCHE and Columbia 260 made a port visit to Washington, D.C. She underwent her IRE modernization in 1970-72 at Halifax Shipyards.
In Jun 1972, HMCS RESTIGOUCHE was damage as a result of a barge fire alongside her.(1) LSFC Bryan Watson was Bos'n Mate at the time of the incident. "We were at the sub jetty across from Fleet Maintenance Facility with the wheeler barge on our starboard side. I was the Bosnís mate and at approx. 1230 I observed two dockyard workers go into the barge. About 5 minutes later there was a loud whoosh and the barge erupted in flames. I was about 20 feet from the flames so I closed the Bosnís mate shack and activated the action alarm, making the pipe fire, fire, fire on the wheeler barge, this not an exercise! The Fire Department was called and the fire tug along with two pup tugs to tow the bar into the middle of the harbour were dispatched."
In 1973 she was transferred to the west coast, arriving at Esquimalt on 02 Aug 1973. Between 03 Dec 1984 and 29 Nov 1985 she completed her DELEX refit at SRU(P). On 08 May 1986, HMCS Provider 508, HMCS RESTIGOUCHE 257, HMCS Terra Nova 259 and HMCS Kootenay 258, departed Esquimalt for Exercise RIMPAC 86 and returned on 21 Jun 1986. Upgraded (as per Terra Nova) for possible service in the Persian Gulf, in Mar 1991 she instead joined SNFL, the first west coast based unit to do so. On 24 Feb 1992, RESTIGOUCHE was dispatched to the Red Sea to assist a multinational force convened to ensure that Iraq did not resume hostilities. She returned to Esquimalt on 18 Aug 1992. She was paid off on 31 Aug 1994. RESTIGOUCHE was sold in December 1998 to American Dick Crawford for $113,055.50. On 06 Nov 2000, she and her sister, Kootenay, departed Esquimalt in tow for Mexico, where RESTIGOUCHE was sunk off Acapulco on 11 Jun 2001.
The sinking of the RESTIGOUCHE - the RESTIGOUCHE was about 80% prepared for sinking purposes when an approaching hurricane force them to move the ship across the harbour so it would be in the lee of the storm. It was done very quickly and the harbour master was cautioned against towing the ship by the stern because of the hull cuts in preparation for scuttling. While under tow, she listed to port, pulling the diver access holes below the waterline which resulted in her sinking at a depth of about 60 feet.
---
RCN Memories: Man Overboard!! Rustyguts What if?
---
Photos and Documents Ship's company photos The Ship's Bell
---
Crossing the Line (Equator) booklet - 30 Jan 1966 20th Anniversary Booklet 25th Anniversary Booklet Re-Activation Booklet after 9-month refit
My Final Voyage NATO 1991 Commemorative book STANAVFORLANT in 1970: The First Canadian Command
The Restigouche Horn - The Crews Paper - NATO 1970 - Port visit Portland
---
Commanding Officers
---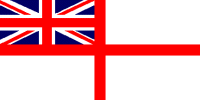 In memory of those who have crossed the bar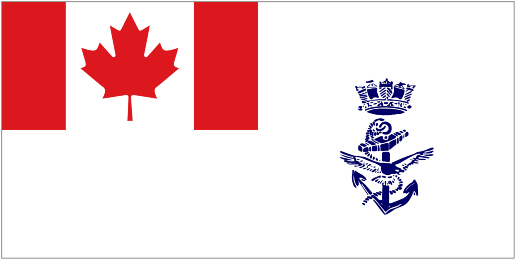 They shall not be forgotten
A
B
C
D
E
F
G
H
I
J
K
L
M
N
O
P
R
S
T
V
W
Y
---
Former Crew Members
---
Photos and Documents
Foot notes - (1) The Chronicle Herald," Halifax, N.S., Tuesday, June 21 1972, p. 1.
---