---
HMCS SAGUENAY 206
St Laurent Class Destroyer
---
Built by Halifax Shipyards Ltd., SAGUENAY was commissioned on 15 Dec 1956. On 11 Jun 1957, SAGUENAY was presented with the "Kingdom of SAGUENAY" flag by Chicoutimi, Que. She transferred to the west coast in 1959. On 28 Mar 1960, SAGUENAY, in company with OTTAWA 229 and, ST LAURENT 205 departed Hong Kong after a port visit during an operational cruise in the Pacific. They returned to Esquimalt on 29 Apr 1960. On 02 Mar 1961, SAGUENAY, in company with OTTAWA 229 and, ST LAURENT 205 departed Esquimalt for Operations with US Carrier Division 17 off Hawaii; returning to Esquimalt on 04 Apr 1961. Burrard Dry Dock Ltd started her conversion to a DDH on 22 Aug 1963. Re-commissioned on 14 May 1965, she returned that July to Halifax. On 15 Jul 1970, SAGUENAY was grounded off Port Hood, NS. She was re-floated the next day - she received no damage from the grounding. In October 1977 she took part in Exercise Ocean Safari and in Jan/Feb 1978 she was on Fish Pat. (click here to see her schedule for that time period) She began her DELEX refit at Versatile Vickers, Montreal, on 29 Oct 1979, returning to service on 23 May 1980. On 03 Apr 1986, SAGUENAY has a misfire of her 3"50 gun off Osborne Head, NS. The guns crew and one civilian received non life-threatening injuries. On 16 Aug 1986, while on SNFL exercise in the Baltic, she collided with the German submarine U-17. Returning home for repairs, she was again in service in Mar 1987. SAGUENAY was paid off on 26 Jun 1990 and, on 25 Jun 1994 at 1100 hrs, she was scuttled as recreational divers' wreck between Cross Island and Sculpin Shoal, outside Lunenburg, N.S.
During her career, SAGUENAY steamed 780,000 nautical miles and visited the following ports: Adak Naval Station, Aleutians; Argentia, NFLD; Amsterdam, Netherlands; Aalborg, Denmark; Aarhus, Denmark; Bridgetown, Barbados; Butedale, BC; Becher Bay; Bellingham, Washington, USA; Buffalo, NY, USA; Boston, MA, USA; Bordeaux, France; Bremerhaven, Germany; Bergen, Norway, Charlottetown, PEI; Charlotte Amalie, St. Thomas; Chicoutime, QC; Charleston, South Carolina, USA: Canso, NS; Comox, BC; Copenhagen, Denmark; Chatham, UK; Corner Brook, NFLD; Cortegena, Columbia; Collingwood, ON; Calieri, Sardina; Cornwall, ON; Cadiz, Spain; Cherbourg, France; Devonport, UK; Digby, NS; Dublin, Ireland; Den Helder, Netherlands; Esquimalt, BC; Fort Lauderdale, FLA, USA; Faseland, Scotland; Funchal, Madeira; Guantanamo Bay, Cuba; Grand Manan, NS; Galveston, TX, USA; Gibraltar; Goteberg, Sweden; Goderich, ON; Ghent, Belgium; Hamilton, Bermuda; Hamilton, ON; Helsinki, Finland; Hong Kong, China; Hilo, Hawaii; Haugesund, Norway; Halifax, NS; Ireland Island, Bermuda; Jacksonville, FLA, USA; Juneau, Alaska, USA; Kobe, Japan, Key West, FLA, USA; Kiel, Germany, Kitimat, BC; Kinston, Jamaica; Kingston, ON; Lasalally, Ireland; Long Beach, CAL, USA; Liverpool, England; Lauzon, QC; Lisbon, Portugal, Montreal, QC; Midway Islands; Mayne Bay, BC; Masset, BC; Miami, FLA, USA; Mitchipicoten, ON; Marsielles, Francis; Mazatlan, Sinaloa, Mexico; Mirimachi, NB; New York, NY, USA; New London, Conneticut, USA; Nanoose, BC; Nanaimo, BC; New Orelans, Louisiana, USA; Newport, RI, USA; Nice, France; Nyhavn Basin, Aabenraa; Norragansett Bay, RH, USA, Norfolk, VA, USA; North Island, Bermuda; Nassau, Bahamas; Oslo, Norway; Ocean Falls, BC; Okinawa, Japan; Oshawa, ON; Portland, England; Portsmouth, England; Prince Rupert, BC; Port Angeles, Washington, USA; Portland, Oregon, USA; Pearl Harbor, Hawaii, USA; Patricia Bay, BC; Port Simpson, BC; Port Hardy, BC; Petersburg, Alaska, USA; Philadelphia, PA, USA; Port-of-Spain, Trinidad, Ponta Delgada, Azores; Port Royal Bay, Bermuda; Port Allen, Kawai, Hawaii; USA; Palma Majorca, Spain; Plymouth, England; Port Colborne, ON; Port Stanley, ON; Prescott; ON; Queen Charlotte City; Quebec City, QC; Quonset Point, RI, USA; Rooman Naval Base, Panama City, Panama; Roosey Roads, PR; Rosyth, Scotland; San Juan, PR; South West Roads, St. Thomas; Sept Iles, QC; Stockholm, Sweden; Sydney, NS; St. John's, NFLD; St. John, NB; St. Andrews, NB; Sitka, Alaska, USA; San Diega, CAL, USA; Stewart, BC; Seattle, Washington, USA; Skagway, Alaska, USA; Stephenville, NFLD; Shearwater, NFLD; St. George's, Bermuda; Shelburne, NS; Sarnia, ON; St. John's, Antigua; St. Petersburg, FLA, USA; Sorel, QC; Stavanger, Norway; Sault Ste Marie, On; Topaz Harbour, BC; Trinity Bay, NFLD; Treasure Island, San Francisco, USA; Tortola Island, Virgin Islands; Toronto, ON; Trois-Rivieres, QC; Thunder Bay, ON; Tromso, Norway; Vancouver, BC; Vera Cruz, Mexico, Wrangella, Alaska, USA; Wolfe's Cove, QC; Welland, ON; Whale Island, Portsmouth, UK; Windsor, ON; Willemstad, Curacao, Wilhelmshaven, Germany; Yokosuka, Japan and Zeebrugge, Belgium.
---
RCN Memories: Fond Memories
Photos and Documents Ship's company photos The Ship's Bell Commissioning Book
"The SAGUENAY Latest" - Final Edition - At Sea - June 1990
---
Commanding Officers
---
Captain for the day
Captain for the day is a tradition in the RCN where during the ship's Christmas celebrations, the Commanding Officer changes places with the youngest member of the ship's company.
Rick Olsson - 1968
---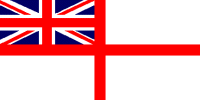 In memory of those who have crossed the bar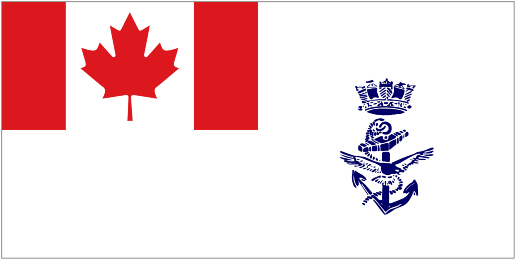 They shall not be forgotten
A
B
C
D
E
F
G
H
I
J
K
L
M
N
O
P
R
S
T
V
W
Y
---
Former Crew Members
Allan, Doug, AB Stoker - 1965-1966

Archer, Ross - 1967

Barter, Bill

Barwell, Bob - 1967

Beauchamp, Maurice (Moe), PA / MedA - 1989-1990

Brazier, John - 1967

Duffy, Terry, Storesman - 1987-1990

East, Les - 1967

Fortin, Henry - 1967

Garratt, Greg, LS.ER (Mar Eng Tech)- 1988-1989

Kloosterman, Steve, HT - 1987-1989

Latcham, Garry J.

Lovitt, Norm - 1967

Malott, Fred

McCann, John Albert, Radioman, RCN

McLellan, Garry, ABQM - 1960

Mullett, Byron R, OS.RM - Jun 1969 - Sep 1970

Price, Tom, Stoker

Riedlinger, Jack, ABRP - 1965-1966

Ruff, Eric

Stephens, Dave - 1967

Walker, Don - 1967

Wilson, Terry - c1965-1966

Wrigley, Gerry - 1967

Yeo, John, MedA., 1985-1987, 1988-1989
---
Photos and Documents
---
---
(JC01) Banyan on HMCS SAGUENAY during paint ship routine
(JC02) Cox'n (centre) at Banyan on HMCS SAGUENAY
(JC03) C.O. (with camera) at the Banyan on HMCS SAGUENAY
(JC04) My good buddy Hull Tech Wiggins on HMCS SAGUENAY says "cheese"
(JC05) A great guy - either an ET or Stoker on HMCS SAGUENAY
(JC06) Heading south for CARIBOPS
(JC07) American Boomer during CARIBOPS
(JC08) HMCS NIPIGON on our beam
(JC09) Unknown Supply Ship on our beam
(JC10) USS EISENHOWER
(JC11) Jacque Cousteau's "Calypso"
(JC12) "Me and my friend . . . the Bathy"
(JC13) "Me taking a break"
(JC14) HMCS OTTAWA 229 and HMCS SKEENA 207 in HMC Dockyard, Halifax. Photo taken from the MacDonald Bridge
(JC15) HMCS PRESERVER alongside in HMC Dockyard, Halifax
(JC16) Gun and bridge of HMCS SAGUENAY - photo taken from by bullring. MacDonald Bridge and Halifax in the background. Photo taken from Dartmouth Annex
(JC17) Sea King Helo on the flight deck of HMCS SAGUENAY
(JC018) Ships of NATO Squadron in Halifax
(JC19-JC22) HMCS SAGUENAY shipping seas
(JC23) Unknown warship
(JC24) HMS INVINCIBLE, Portsmouth, England
(JC25) HMS VICTORY, Nelson's Flagship, Portsmouth, England
(JC26-JC27) HMCS SAGUENAY playing Cat and Mouse with a Soviet Krivak Class Frigate
(JC28-JC29) Porpoises off Portugal
(JC30) Flight deck and hangar on HNLMS DE RUYTER
(JC31) Radar dome cover on HNLMS DE RUYTER
(JC32) Mast and Radar dome cover on HNLMS DE RUYTER
(JC33) Three Canadian destroyers in Amsterdam
---
---
---