---
HMCS GATINEAU H61
E - Class Destroyer (RN)
River Class Destroyer (RCN)
---
HMCS GATINEAU H61
Click on the above photo to view a larger image
Battle honours and awards: Atlantic 1943-44, Normandy 1944
Laid down: 23 Mar 1933

Launched: 29 May 1934

Commissioned: 13 Oct 1934

Transferred to the RCN: 03 Jun 1943

Commissioned: 03 Jun 1943

Paid off: 10 Jan 1946

Fate: Broken up in 1947, the remaining hull was scuttled as a breakwater at Royston, B.C.
Completed in 1934 as HMS EXPRESS, she saw strenuous war service with the RN. She was the second last ship to leave Dunkirk, having made six trips and evacuated 3,500 troops. On 31 Aug 1940, while laying a defensive minefield off the Dutch coast, she was herself extensively damaged by a German mine. Repairs carried out at Hull, U.K., took more than a year, and included fitting a complete new fore end. She went to the Far East late in 1941, and on 10 Dec 1941 was on hand to rescue nearly 1,000 survivors of HMS PRINCE OF WALES, sunk by Japanese bombs off Malaya. After long service with the Eastern Fleet she returned to Liverpool in Feb 1943, for refit, and in the process was transferred to the RCN. She was commissioned there as GATINEAU on 03 Jun 1943, and joined EG C-3, MOEF. On 06 Mar 1944, while escorting convoy HX.280, she assisted in the sinking of U 744. That May she transferred to EG 11, Londonderry, for invasion duties, and was present on D-Day. She proceeded to Canada in Jul 1944, for major refit at Halifax, then sailed in Mar 1945, for workups at Tobermory. No longer needed after VE-day, she returned to Canada in Jun 1945 and two months later went round to the west coast. She was paid off 10 Jan 1946, into reserve at Esquimalt, and is believed to have been scuttled at Royston, B.C. in 1948, as part of a breakwater.
U-Boats Sunk: U-744 (Oblt Heinz Blischke) a type VIIC U-boat, sunk on 06 Mar 1944 by HMCS ST CATHARINES K325, HMCS CHILLIWACK K131, HMCS GATINEAU H61, HMCS FENNEL K194, HMCS CHAUDIERE H99, HMS ICARUS and HMS KENIWORTH CASTLE in position 52-01 N, 22-37 W. Of her crew of 51, there were 40 survivors
---
---
Commanding Officers
Cdr Philip Whitworth Burnett, RN - 03 Jun 1943 - 09 Nov 1943

Lt E.M. Chadwick, RCN - 10 Nov 1943 - 22 Nov 1943

LCdr Harold Victor William Groos, RCN - 23 Nov 1943 - 10 Sep 1944

A/LCdr Ralph Lucien Hennessy, DSC, RCN - 11 Sep 1944 - 29 Sep 1944

LCdr J.A. Bryant, RCNVR - 30 Sep 1944 - 09 Nov 1944

LCdr George Huntley Davidson, RCN - 10 Nov 1944 - 14 Jul 1945

A/LCdr Patrick David Budge, DSC, RCN - 15 Jul 1945 - 26 Nov 1945
---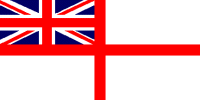 In memory of those who have crossed the bar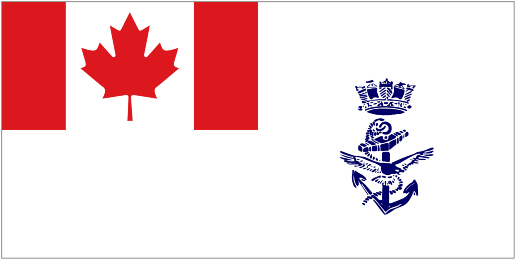 They shall not be forgotten
---
Former Crew Members
Bancroft, Henry Dunkin, Midshipman, RCNVR - Jan 1945

Ellis, Robert Lambert, Lt (T), RCN - 08 Mar 1945

Evans, William, AB (of Toronto, ON) - Sep 1944

Gibson, Lorne, A/Bos'n (A/S), RCN - Jan 1944

Greenidge, Kenneth Norman Haynes, Lt, RCN - 25 Mar 1944

Harley, Frank, Lt (E), RCNR - 06 May 1943 (Stand by) / 03 Jun 1943

Henderson, Robert McRae, Lt (S), RCNVR - 30 Jun 1945

Hepburn, Bernard Rickart, Lt (E), RCNVR - 04 Mar 1945

Irving, John Richard, Lt, RCNVR - Jan 1945

Lentz, Herbert Stanley, A/Gnr (T), RCN - Jan 1945

Lesslie, William Van Armam, SLt, RCNVR - 03 Jun 1943

Lovett, Frank John, Paym/Lt, RCNVR - 08 Apr 1944

MacVannel, Duncan Payne, SLt (E), RCNVR - Jan 1944

Maynard, Murray Renouf, SLt (E), RCNVR - 07 May 1943

McIlroy, Hugh Murray, LCdr (SB), RCNVR - 17 Jun 1945

McMurray, Leonard Denison, RCNVR - 21 Feb 1944

McTavish, Peter James, SLt, RCNVR - 03 Jun 1943

Millen, Norman Robert, Midshipman, RCNVR - Aug 1943 for training. Resigned appointment 08 Nov 1944

Welsh, Robert G.

Wilson, Bruce Muir, Surg/Lt, RCNVR - Jan 1945

Wright, Sydney Courtney, Lt (El) (R), RCNVR - 25 Feb 1945
---
Photos and Documents
HMCS GATINEAU H61

From the collection of Eric Baird

Courtesy of Roger Clarke

HMCS GATINEAU H61 circa 1943-1944

Photo taken from HMCS Kamloops K176

From the collection of Kenneth Medford, DSM

Courtesy of Gary Medford

Canadian Naval Craft Sink German U-boat

The Halifax Chronicle 01 Jun 1944

Researched by / Courtesy of George Newbury

Ships mentioned in the article: HMCS GATINEAU, HMCS CHAUDIERE, HMCS CHILLIWACK, HMCS FENNEL, HMCS ST CATHARINES, HMS ICARUS

Newspaper article on HMCS GATINEAU's Mascot Topsy, and Topsy's owner, AB William Evans of Toronto, ON

Crow's Nest newspaper - Sep 1944

HMCS GATINEAU H61 Christmas Card

From the collection of George Howse

Courtesy of Dennis Carson

Allied ships. Photo taken from the bridge of HMCS JOLIETTE K418

The ships in the centre are HMCS GATINEAU (left) and HMS TARBERT K431 - Tobermory Mar/Apr 1945

From the collection of Glendon Oliver

Courtesy of Keith Oliver

The former HMCS GATINEAU H61 being broken up at Capital Iron & Metal, Victoria, BC

From the collection of Dick James

Courtesy of Steve Hlasny
---