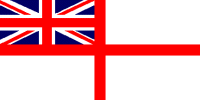 For Posterity's Sake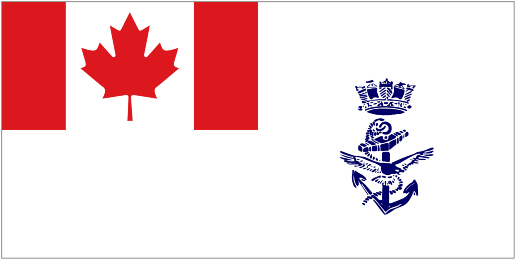 A Royal Canadian Navy Historical Project
HMCS FENNEL K194
HMCS Fennel K194
Laid down: 29 Mar 1940

Launched: 20 Aug 1940

Commissioned: 15 Jan 1941

Transferred to RCN: 15 May 1941

Commissioned: 15 May 1941

Paid off: 12 Jun 1945

Returned to RN: 12 Jun 1945

Fate: Sold in 1946 for conversion to a whale catcher. Broken up at Grimstad, Norway, in 1966
Built at Sorel, she was launched on 20 Aug 1940. In Dec 1940 she was towed to Liverpool, N.S. for completion and commissioned there on 15 Jan 1941 as HMS Fennel. She left Halifax on 05 Mar 1941 with convoy HX.113 for the U.K., and while there received finishing touches at Greenock. On 15 May 1941 she was transferred to the RCN and commissioned as HMCS Fennel K194. Following workups at Tobermory in Jun 1941 Fennel was assigned to NEF, first serving as an ocean escort between St. John's and Londonderry. In Jun 1942, she commenced a year's service with the newly formed WLEF. She underwent a refit at New York from mid-Jul to late Sep 1942. In Jun 1943, she was detached to EG C-2 for one round trip to 'Derry, and on returning she went to Baltimore, Md., for a refit which included the extension of her fo'c's'le, completing on 06 Sep 1943. After working up at Pictou she resumed her ocean escort duties with C-2, and on 06 Mar 1944, was one of seven escorts of HX.280 that hounded U 744 to its death. In Aug 1944 she had two months' refit at Pictou, followed by three weeks' workups in Bermuda and at year's end transferred to EG C-1 for the duration of the war. Fennel arrived at Greenock 29 May 1945, from one of the last convoys, and was returned to the RN at Londonderry on 12 Jun 1945. She was sold in 1946 to Kosmos and became the whaling vessel Milliam Kihl. She was re-built as a buoy-boat in October 1948. Refitted as whaler in 1951 in Kiel, Germany. Laid up in 1960/1961. Last drifting season 1964/1965. Laid up again in Sandefjord. Sold to Norwegian ship breakers in Grimstad in 1966.
Photos and Documents Ship's Company photos
Commanding Officers

LCdr John Norman Smith, RCNR - 16 Jan 1941 - 31 Oct 1941

Lt J.M. Gillison, RCNR - 01 Nov 1941 - 26 May 1942

LCdr Ralph Berton Warwick, RCNVR - 27 May 1942 - 05 Sep 1943

A/LCdr William Purves Moffat, RCNVR - 06 Sep 1943 - 15 May 1944

LCdr Kenneth Lorne Johnson, RCNVR - 16 May 1944 - 12 Jun 1945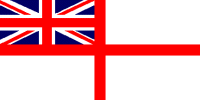 In memory of those who made the ultimate sacrifice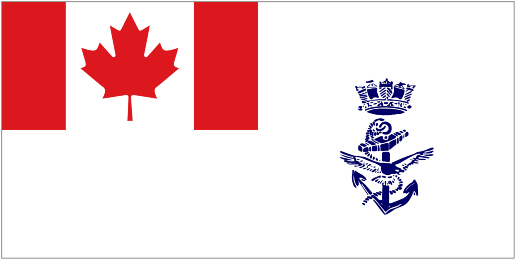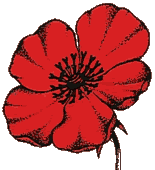 Lest We Forget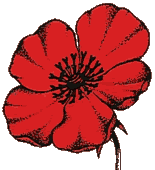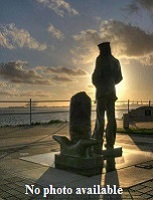 COLES, Kenneth James
Telegraphist, V/7700, RCNVR
died - 25 Jun 1941

In memory of those who have crossed the bar

They shall not be forgotten

A-B

Byway, Arthur Joseph

____-____

Served in Fennel 15 Oct 1941 - 20 Jul 1943 as an AB, RCNVR

C-D

____-2009

1925-2016

1915-2011

Telegraph Officer on Fennel. Action station was the depth charge thrower.

E-F

1921-2015

M-N

1925-2004

1925-2006

O-P

1919-2003

S-T

____-2004

____-1975

Ship's Mascots

Horta
U-Boats Sunk
U-744 (Oblt Heinz Blischke) a type VIIC U-boat, sunk on 06 Mar 1944 by HMCS St. Catharine K325, HMCS Chilliwack K131, HMCS Gatineau H61, HMCS Fennel K194, HMCS Chaudiere H99, HMS Icarus and HMS Keniworth Castle in position 52-01 N, 22-37 W. Of her crew of 51, there were 40 survivors.
Former Crew Members

Anderson, Ted, Signalman

Campbell, Hugh Chisholm, SLt, RCNVR - 24 May 1943

Exworth, Samuel Gordon, Mate, RCNR - 1941

Gray, Charles Anglin, Lt, RCNVR - 20 Jul 1941

Higginson, Greig Darwin - 1945

McNichol, Harry, Lt, RCNVR - 1941

Melville, John Carrick, Lt, RCNVR - 06 May 1945

O'Reilly-Hewitt, Frederick Thomas, Lt, RCNVR - 14 Apr 1944

Overden, Hedley Allan, Mate, RCNR - 20 May 1941

Robinson, James

Shea, Robin Vincent, SLt, RCNVR - 1945

Spence, Cecil Elwood, SLt,O-69120, RCNVR - 14 Feb 1944. Appointed Lt, RCNVR 15 Feb 1945 (Navy List Mar 1945)

Todd, Terrance Charles, Lt, RCNVR - 19 Apr 1943
Photos and Documents
HMCS Fennel K194

Note her gun shield art just visible in her camouflage paint scheme

HMCS Fennel K194

Note that her gun shield art has been removed and she has rocket launchers on the side of her gun

Norwegian whaling vessel Milliam Kihl (former HMCS Fennel)

Source: The flower class corvette forums

HMCS Fennel's mascot - Horta. According to Patrick Casey, they traded beer for Horta in Londonderry, Ireland.

From the collection of Patrick Casey

Courtesy of Patricia Pollock

Patrick Casey (left) and shipmate on HMCS Fennell K194

From the collection of Patrick Casey

Courtesy of Patricia Pollock

HMCS Fennel K194 conducting a stern fueling

From the collection of Patrick Casey

Courtesy of Patricia Pollock

Patrick Casey (back left) with shipmates on unknown ship. Patrick Casey served in HMCS Fennel and HMCS Joliette. It is not known which of the two ships the photo was taken on. It has been entered on the pages for both ships.

From the collection of Patrick Casey

Courtesy of Patricia Pollock

HMCS Fennel K194, part of EG.C1

Photo taken from HMCS Chilliwack K131

From the collection of Wilson Reginald McMurdo

Courtesy of Scott Wilson McMurdo