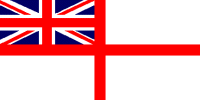 ROYAL CANADIAN NAVY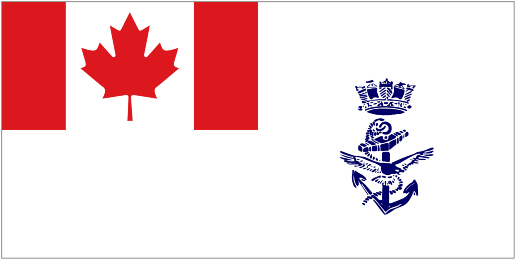 HMCS ST. CATHARINES K325
Then Weather Ship CCG ST. CATHARINES (1952)
Laid down: 2 May 1942

Launched: 5 December 1942

Commissioned: 31 July 1943

Paid off: 18 November 1945

Re-Acquired by RCN: 1950

Transferred to Dept. of Transport as a weather ship

Broken up in Japan in 1968
Commissioned on July 31, 1943, at Esquimalt, St. Catharines arrived at Halifax on October 4 and in November sailed for the U.K. as a member of EG C-2. She was continuously employed on convoy duty until October, 1944, and from February to September of that year was Senior Officer's ship. With six other escorts of convoy HX.280, she took part in the destruction of U 744 on March 6, 1944. After refitting at Shelburne from October to December, 1944, she went to Bermuda to work up and, on her return to Halifax, commenced tropicalization refit there. By the time this was completed in August, 1945, the war was over and the ship was paid off on November 18. In 1947 she was sold to Marine Industries Ltd. and laid up at Sorel, but was re-acquired in 1950 and converted to a weather ship. Transferred to the Department of Transport, she was taken round to the west coast to be stationed in the North Pacific as of July, 1952. Replaced in March, 1967, by CGS Vancouver, she was broken Japan in 1968.
Commanding Officers

LCdr H.C.R. Davis, RCNR - 31 Jul 43 - 14 Mar 44

LCdr A.F. Pickard, OBE, RCNR - 15 Mar 44 - 13 Dec 44

LCdr J.P. Fraser - 14 Dec 44 - 24 May 45

Lt A.B. Swain, RCNVR - 25 May 45 - 03 Aug 45

LCdr L.C. Audette, RCNVR - 04 Aug 45 - 18 Nov 45
In memory of those who have crossed the bar

They shall not be forgotten

O'Connor, Harold R.
U-Boats Sunk
U-744 sunk on 06 Mar 1944 by HMCS St. Catharine K325, HMCS Chilliwack K131, HMCS Gatineau H61, HMCS Fennel K194, HMCS Chaudiere H99, HMS Icarus and HMS Kenilworth Castle in position 52-01 N, 22-37 W
Galleries:

(Photos and Documents)

RCN Memories:

Former Crew Members

Click on the title to the left to view the former crew member list. These lists are compiled from various books, newspapers and from the members themselves. Former crew members that are known to have "Crossed the Bar" are not listed in this section.
RCN HOME PAGE SHIP INDEX CONTACT