---
HMCS MATAPEDIA K112
Flower Class Corvette
---
Commissioned at Quebec City on 09 May 1941, MATAPEDIA arrived at Halifax on 24 May 1941. She was assigned to Sydney Force as a local escort until late Sep 1941, when she was transferred to Newfoundland Command for ocean escort work between St. John's and Iceland. On her first trip, she left Sydney on 29 Sep 1941 for Iceland with convoy SC.47. After three round trips she left St. John's on 06 Feb 1942, with SC.68 for Londonderry, returning in Mar 1942 with ON.70. It was to her only trip to the U.K., as she joined WLEF on her return and, with the exception of a stint with Gaspé Force from Nov to Dec 1944, remained with WLEF until the end of the war.
HMCS MATAPEDIA underwent a major refit at Pictou, Nova Scotia, from May 8 to July 21, 1942, and in June 1943 became a member of Escort Group W-5.
On September 8, 1943, she was rammed amidships in a thick fog off the Sambro Lightship, at the entrance to Halifax Harbour, by the merchant ship SS Scorton. Seriously damaged, she underwent temporary repairs at Dartmouth, Nova Scotia, from September 10 to October 12. She was towed to Liverpool, Nova Scotia, for full repairs and refit, including forecastle extension. This was completed early in February 1944, and a month later she proceeded to Bermuda for a 2 week workup. On her return, she joined Escort Group W-4, remaining there for the balance of the war. She underwent one further major refit from February 15 to April 28, 1945, at Halifax, again followed by workups in Bermuda, but by then the war was over and she was paid off at Sorel, Quebec, on June 16.
HMCS MATAPEDIA was broken up at Hamilton, Ontario, in 1945.
---
Photos and Documents Ship's company photos
---
Commanding Officers
Lt Ronald James Herman, RCNR - 09 Jul 1941 - 26 Apr 1943
Lt John de la Foss Frewer, RCNVR - 27 Apr 1943 - 12 May 1944
Lt Christopher French Usher, RCNVR - 13 May 1944 - 16 Jun 1945
---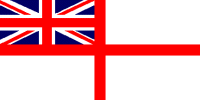 In memory of those who made the ultimate sacrifice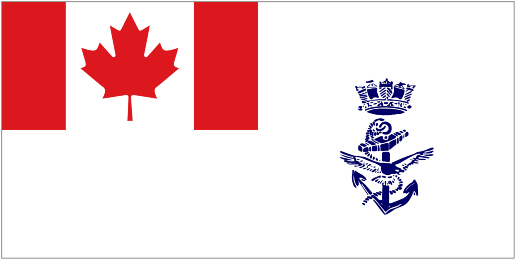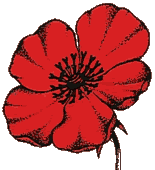 Lest We Forget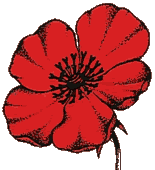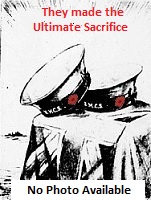 AB, RCNVR
died - 12 Dec 1942
---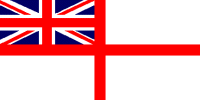 In memory of those who have crossed the bar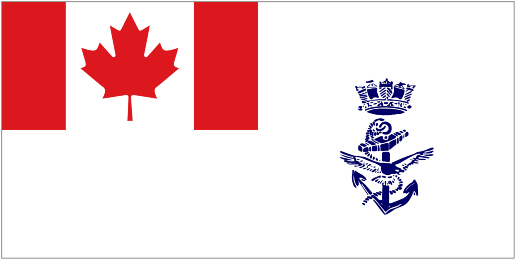 They shall not be forgotten
---
Former Crew Members
---
Photos and Documents
---
(WB15)"Pals - Tiss of MATAPEDIA, the other is from CHICOUTIMI" (WB16) Clearing ice and snow off HMCS MATAPEDIA K112 (WB17) Unknown sailor on HMCS MATAPEDIA K112 painting the depth charge thrower mount (W17) Funnel Watch on HMCS MATAPEDIA K112 on the cold North Atlantic (WB19) "Lash up and Stow" - Unknown sailor on HMCS MATAPEDIA K112
(WB20) Gunshield art on HMCS MATAPEDIA K112 (WB21) Unknown sailor by the depth charge thrower on HMCS MATAPEDIA K112 (WB22) Sailors holding HMCS MATAPEDIA'S tally plate. Names listed are assumed to be L-R. Fricke (from Cape Breton), T. Lawless (from Newfoundland), Sloan (from Montreal), and Hitchcock (from Vancouver) (WB23) Tuphon, ASDIC (from Toronto) (WB24) Unidentified sailor in a bosn's chair
(WB25-WB26) HMCS MATAPEDIA K112 partial crew photo (WB27) HMCS MATAPEDIA K112 Chiefs and Petty Officers (WB28-WB29)) HMCS MATAPEDIA K112 - Officers
(WB30-WB33) Unknown sailors on HMCS MATAPEDIA K112
(WB34) John H. Gordon, Chief Skipper, RCNR. Served in MATAPEDIA in 1941-1942 (WB35) Robert Southam, Lt, RCNVR. Served in MATAPEDIA in 1941 (WB36) Max Bernays on HMCS MATAPEDIA K112 (WB37) William Flavelle, SLt, RCNVR. Served in MATAPEDIA 1941-9142 (WB38) Ronald J. Herman, Lt, RCNR - 1st CO of HMCS MATAPEDIA
(WB39) William Belling (left) with S.T. Pop Gower of Winnipeg (WB40-WB43) Unknown sailors on HMCS MATAPEDIA K112
(WB44) Unknown sailors by the depth charge rails on HMCS MATAPEDIA K112 (WB45) Unknown sailors by the forward gun of HMCS MATAPEDIA K112 (WB46) Unknown sailors giving HMCS MATAPEDIA'S mascot a bath (WB47) Unknown sailor cleaning the twin .50 cal machine gun on HMCS MATAPEDIA K122 (WB48) Unknown sailors posing by HMCS MATAPEDIA'S gunshield art
(WB49-WB51) Unknown sailors on HMCS MATAPEDIA K112 (WB52) Unknown sailor painting from one of the ship's life rafts (WB53) William Belling on the bandstand (after gun tub) of HMCS MATAPEDIA K112
(WB54-WB55) HMCS MATAPEDIA'S boat crew recovering an overturned whaler (WB56) Looking aft on HMCS MATAPEDIA while in harbour at St. John's, Newfoundland (WB57) HMCS MATAPEDIA K112 transiting the St. Lawrence near Quebec City. The Quebec City bridge is visible in the distance (WB58) Piper (foreground) playing aboard HMCS MATAPEDIA K112
(WB59) HMCS MATAPEDIA K112 in refit (WB60-WB62) Unknown sailors by HMCS MATAPEDIA K112 while she is in refit
(WB63) HMCS SNOWBERRY K166 (left side of photo) with convoy ships in the background (WB64-WB66) Iceberg Alley of Newfoundland (WB67) Convoy in the morning ...
(WB68-WB69) North Atlantic Convoy seen from HMCS MATAPEDIA K112 (WB70-WB71) HMCS MATAPEDIA K112 conducting a stern fueling while in convoy (WB72) Lough Foyle light
(WB73) Photo caption says "Corvette leaving Sydney Harbour" - however, background looks more like the scenery along the River Foyle (WB74) "Busy harbour" - St. John's Newfoundland. HMCS BADDECK K147 and RN sub P554. Taken from HMCS MATAPEDIA K112
From the collection of William Belling, LS, RCNVR
Courtesy of Roger Litwiller
---
HOME PAGE
SHIP INDEX
CONTACT