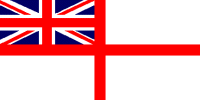 For Posterity's Sake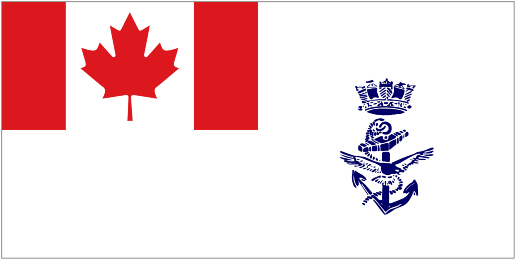 A Royal Canadian Navy Historical Project
HMCS WETASKIWIN K175
Unofficial wartime gunshield

badge

HMCS Wetaskiwin K175 sporting her gunshield art early in the war.

Note that her main mast is still forward of the bridge

Click on the above photo to view a larger image

From the collection of James Hill

Courtesy of Marlene Hill
Laid down: 11 Apr 1940

Launched: 18 Jul 1940

Commissioned: 17 Dec 1940

Paid off: 19 Jun 1945

Fate: Sold in 1946 to Venezuelan Navy. Paid off in 1961. Broken up in 1962
Laid down as HMCS Banff, she was renamed HMCS Wetaskiwin during construction. Commissioned at Esquimalt on 17 Dec 1940 as HMCS Wetaskiwin K175, she was the first west coast-built corvette to enter service. She patrolled out of Esquimalt until 17 Mar 1941 when HMCS Alberni, HMCS Agassiz and HMCS Wetaskiwin departed Esquimalt for Halifax. Enroute they stopped at San Pedro, California for fuel, where a party for the crew, hosted by actress Mary Pickford and her husband Douglas Fairbanks, was held for them. They arrived at Halifax on 13 Apr 1941. On 23 May 1941, Alberni, Agassiz and Wetaskiwin left Halifax for St. John's to join the recently formed NEF. In Jun 1941 she escorted her first convoy, HX.130, to Iceland, and during the next eight months made six round trips there with eastbound convoys. She returned to Halifax on 24 Jan 1942, and in Feb 1942 commenced a major refit at Liverpool, N.S. After working up in May 1942 she joined EG C-3, arriving in Londonderry on 05 Jun 1942 for the first time from convoy HX.191. During this period Wetaskiwin participated in two major convoy actions: SC.42 (Sep 1941); and SC.48 (Oct 1941). On 31 July 1942, while escorting ON.115, she shared with Skeena the sinking of U-588. In mid-Jan 1943 she arrived at Liverpool, N.S., for refit, which was completed on 09 Mar 1943 and followed by further repairs at Halifax. In May 1943, she joined EG C-5, and that Dec 1943 went to Galveston, Texas, for a long refit, including extension of her fo'c's'le. Following its completion on 06 Mar 1944, she returned briefly to Halifax before proceeding to Bermuda for work-ups late in Apr 1944. Returning northward, she re-joined C-5, leaving Londonderry on 23 Sep 1944 for the last time to join EG W-7, WLEF, for the remainder of the war. She was paid off at Sorel on 19 Jun 1945, and sold in 1946 to the Venezuelan Navy, which re-named her Victoria. She was discarded in 1962.
Photos and Documents Ship's company photos
Commanding Officers

LCdr Guy Stanley Windeyer, RCN - 17 Dec 1940 - 04 Nov 1942

A/LCdr John Richard Kidston, RCNVR - 05 Nov 1942 - 21 Mar 1944

Lt Arthur Walton, RCNR - 22 Mar 1944 - 06 Aug 1944

A/LCdr M.S. Duffus, RCNVR - 07 Aug 1944 - 15 Sep 1944

Lt Arthur Walton, RCNR - 16 Sep 1944 - 19 Jun 1945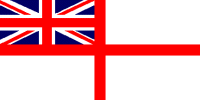 In memory of those who made the ultimate sacrifice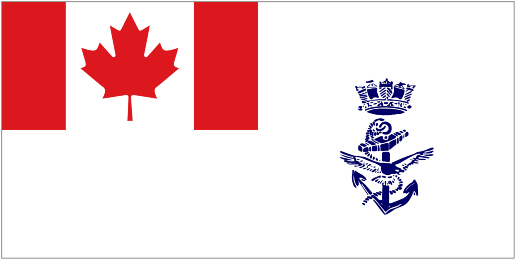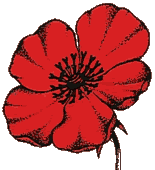 Lest We Forget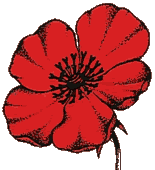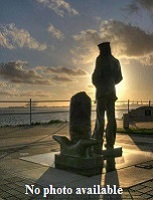 KENNEDY, Ronald Edward
OS, V/2704 RCNVR
In memory of those who have crossed the bar

They shall not be forgotten

A-B

1916-____

Served in Wetaskiwin 16 Jul 1943 - 03 Dec 1943 as an AB / A/LS, RCNVR

1920-2014

C-D

____-1958

1916-1946

Served in Wetaskiwin 06 Oct 1942 - 14 Apr 1943 as a Sto 1c

____-1997

E-F

____-1989

Forbes, R. Burnett

____-____

G-H

____-2014

1922-2017

Served in Wetaskiwin in 1943

1921-1999

Drafted to Wetaskiwin 26 May 1942 as Slt, RCNVR

____-1965

Served in Wetaskiwin 17 Dec 1940 - 19 Jun 1945 as a Steward, RCNVR. Commissioning / Paying off crew.

K-L

1923-2006

1918-2004

Served in HMCS Wetaskiwin in 1940

M-N

1922-2014

1921-2002

____-2004

Served in Wetaskiwin 15 Dec 1941 - 11 Dec 1942 as an A/L/Sig, RCN

killed - 20 Sep 1943

while serving in

Q-R

1922-2006

Drafted to HMCS Wetaskiwin in Jun 1942

1922-2014

U-V

19233-2004

W-X

1901-1984

1st Commanding Officer

1925-1999
U-boats Sunk
U-588 (Kptlt Viktor Vogel) sunk on 31 Jul 1942 by HMCS Wetaskiwin K175 and HMCS Skeena I59 in position 49-59 N, 36-36 W. No survivors of crew of 46.
Former Crew Members

Adamson, William Hugh, Lt, RCNVR - 06 Mar 1944

Butters, Ian, Slt, RCNVR - Jan 1943

Chandler, Alan Malcolm A/War (E), RCN - Jan 1945

Francois, John Eugene, Mate, RCNR - 07 Feb 1941

Louis, Reginal Cecil, Lt, RCNVR - 27 Jan 1942

MacDonald, Ian Allan Banes, Slt, RCNVR - 08 Apr 1944

McCarten, Samuel Clifford, Slt, RCNVR - 02 Mar 1945

Northgrave, Glen Allen, Lt, RCNVR - 12 Mar 1943

Stone, Ralph Eugene, Slt, RCNVR - Jan 1945

Trainor, John James, Lt, RCNVR - 19 Jul 1944

Whitehouse, Wilfred George, A/War (E), RCN - 15 Feb 1944

Williams, John Nelson Elmhurst, Lt, RCNVR - 19 Jul 1944

Woods, William Allan, Lt, RCNVR - 11 May 1943
Photos and Documents
HMCS Wetaskiwin K175

From the collection of Larry Restall

Courtesy of Clay Restall

HMCS Wetaskiwin K175 as seen from HMCS Quesnel K133

From the collection of Jim Silvester

Courtesy of Jim Silvester

HMCS Wetaskiwin K175

Credit: Ken Macpherson / Naval Museum of Alberta

HMCS Wetaskiwin K175

Credit: Ken Macpherson / Naval Museum of Alberta

HMCS Wetaskiwin K175 - December 1942

Credit: J.D. Mahoney / Library and Archives of Canada / PA116836

R. Burnett (Burnie) Forbes painting the gunshield "Wet Assed Queen" on HMCS Wetaskiwin

Courtesy of Barb Ishler

Slightly different versions of the "Wet Assed Queen" on HMCS Wetaskiwin

From the collection of James Hill

Courtesy of Marlene Hill

Wetaskiwin Iced-up

From the collection of James Hill

Courtesy of Marlene Hill

Unknown event on HMCS Wetaskiwin K175

From the collection of James Hill

Courtesy of Marlene Hill

Webmaster's note: I'm not sure what the occasion is, but they are definitely having a good time

(1) Unknown sailor sitting by the gunshield art on HMCS Wetaskiwin K175 (2) HMCS Wetaskiwin K175 escorting a convoy. Photo taken from an aircraft - 11 Dec 1944, 1800 GMT, 300' (3) HMCS Wetaskiwin K175 looking well weather beaten. Photo taken after the refit where her main mast was move aft of the bridge and missile racks added to her gun shield. (4) HMCS Wetaskiwin K175 (5) Twin Oerlikon on HMCS Wetaskiwin K175 (6) Walter Faraday Wright climbing out the quarterdeck hatch on HMCS Wetaskiwin K175 (7) Unknown sailor on HMCS Wetaskiwin K175 (8) Unknown sailor on the bridge of HMCS Wetaskiwin K175

(9) Unknown sailors on HMCS Wetaskiwin K175 (10) Unknown Petty Officers by the jack staff on HMCS Wetaskiwin K175 (11) Unknown sailor with the ship's mascot on HMCS Wetaskiwin K175 (12) The Catch of the Day being shown off on HMCS Wetaskiwin K175 (13) This Wetaskiwin sailor seems to have had been luck with his fishing than those in the above photo (14) Unknown sailors on the bridge wing of HMCS Wetaskiwin K175 (15) Unknown sailor on HMCS Wetaskiwin K175 (16) Unknown sailor from HMCS Wetaskiwin K175 ashore - place unknown

(17) Unknown sailor from HMCS Wetaskiwin K175 ashore - place unknown (18) Unknown sailor on HMCS Wetaskiwin K175 (19) Unknown sailors on HMCS Wetaskiwin K175 (20) Unknown warship, photo taken from HMCS Wetaskiwin K175 (21) Boat crew coming alongside HMCS Wetaskiwin K175 (22) HMCS Wetaskiwin's boat crew. Walter Faraday Wright, foreground, right side of photo (23) HMCS Wetaskiwin's sailors going ashore (24) Unknown sailor on HMCS Wetaskiwin K175

(25) HMCS Dunver K03 - photo taken from HMCS Wetaskiwin K175 (26) Unknown ships on the horizon - photo taken from HMCS Wetaskiwin K175 (27) HMCS Wetaskiwin K175 biting in to a wave (28) Unknown ship - photo taken from HMCS Wetaskiwin K175 (29) Unknown sailors by the depth charge throwers on HMCS Wetaskiwin K175 (30) Unknown sailors on HMCS Wetaskiwin K175 (31) A weather-beaten HMCS Wetaskiwin K175 about to get a bit of TLC from the crew (32) Unknown sailors relaxing on the fo'c's'le of HMCS Wetaskiwin K175

(33) Sailors painting the funnel on HMCS Wetaskiwin K175 (34) Unknown port - photo taken from HMCS Wetaskiwin K175 (35) Unknown sailors on HMCS Wetaskiwin K175 (36) Unknown sailor on the machine gun on HMCS Wetaskiwin K175 (37) Unknown sailor on the fo'c's'le of HMCS Wetaskiwin K175 (38) Unknown sailor with ship's mascot on HMCS Wetaskiwin K175 (39) Unknown sailor on HMCS Wetaskiwin K175 (40) Unknown sailors on the bridge of HMCS Wetaskiwin K175

(41) Unknown sailors on HMCS Wetaskiwin K175 (42) Steward Jimmy Hill Parts Company With "Queen of Hearts" After Long Service Through Battle of Atlantic - Newspaper article from the Saskatoon Star-Phoenix (43) Queen of Hearts Ends Her Sea Duties

From the collection of James Hill

Courtesy of Marlene Hill