In memory of those who have Crossed the Bar
Robert Richard Boswell, O.M.M., C.D.

Chief Petty Officer 1st Class Marine Engineer

RCN / C.A.F. (Navy)

Born: 15 Oct 1941 Died: 10 Mar 2023
BOSWELL, Robert Richard (Bob) - Bob is survived by his loving wife Susan Boswell; children: Debra Boswell, Richard (Cindy) Boswell and Bernadette (Michael Shepherd) Herbert; grandchildren: Quinn Boswell, Maddyson Boswell, Dawson Boswell, Chrystal Ellis, Robert Ellis and James Shepherd; as well as many numerous other family members and many dear friends.
Bob is predeceased by his parents Eric and Lillian Boswell.
Celebration Of Life - Tuesday, March 21, 2023 at 2:00 P.M. Big Valley Jubilee Hall, Big Valley, Alberta.
Memorial Donations may be made to the Big Valley Historical Society (Box 342 Big Valley, AB T0J 0G0) or any other Big Valley Organization
---
Bob joined the RCN January 1959 as a Marine Engineer as part of the Apprenticeship Program. He received the Order of Military Merit in 1983. He also worked on the engineering systems for the Tribal Class Update and Modification Program (TRUMP).
Ships served in:
HMCS CORNWALLIS - Drafted to CORNWALLIS Jan 1959
HMCS NADEN - Drafted to NADEN Jun 1959
HMCS ASSINIBOINE - Drafted to ASSINIBOINE Jun 1961
HMCS NADEN - Drafted to NADEN Dec 1961
HMCS CORNWALLIS - Drafted to CORNWALLIS Feb 1963
HMCS CAP DE LA MADELEINE - Drafted to CAP DE LA MADELEINE Mar 1963
HMCS STADACONA - Drafted to STADACONA Nov 1964
HMCS BONAVENTURE - Drafted to BONAVENTURE Jan 1966
MARCOMHQ HALIFAX - Posted to MARCOMHQ May 1969
CFB HALIFAX (STADACONA) - Posted to CFB HALIFAX Sep 1970
HMCS IROQUOIS - Posted to IROQUOIS Feb 1972
NDHQ OTTAWA - Posted to NDHQ Jun 1974
HMCS SASKATCHEWAN - Posted to SASKATCHEWAN Aug 1976
HMCS RESTIGOUCHE - Posted to RESTIGOUCHE Feb 1979
HMCS GATINEAU - Posted to GATINEAU Jun 1979
HMCS RESTIGOUCHE - Posted to RESTIGOUCHE Oct 1979
CANCOMDESRON TWO - Posted to CANCOMDESRON TWO Staff Jun 1983
NEU PACIFIC - Posted to NEU (P) Apr 1987
MARCOMHQ HALIFAX (SEA TRAINING) - Posted to SEA TRAINING May 1988
CFB ESQUIMALT - Posted to CFB ESQUIMALT Aug 1990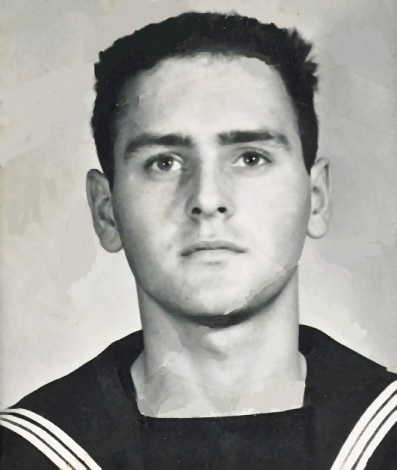 ---