---
HMCS LAUZON K671 / 322
River Class / Prestonian Class Frigate
---
| | |
| --- | --- |
| Post wartime badge | HMCS Lauzon 322 |
Laid down: 02 Jul 1943

Launched: 10 Jun 1944

Commissioned: 30 Aug 1944

Paid off: 07 Nov 1945

Re-commissioned: 12 Dec 1953 pendant number 322

Paid off: 24 May 1963

Fate: Sold 12 Feb 1964. Final disposition unknown.
Built by George T. Davie & Sons Ltd., she was commissioned on 30 Aug 1944, at Quebec City. Lauzon arrived at Halifax in mid-Oct 1944 and in Nov 1944 spent three weeks' working up in Bermuda. She arrived at St. John's 30 Nov 1944 to join EG C-6, and was continuously employed as a mid-ocean escort until VE-Day. She left Londonderry 13 Jun 1945 for the last time, and that summer was employed as a troop-carrier between St. John's and Quebec City. Paid off on 07 Nov 1945, she was laid up in reserve at Shelburne, N.S. until purchased in 1946 by Marine Industries Ltd. The RCN re-acquired her in 1951 for conversion to a Prestonian class ocean escort. She was re-commissioned on 12 Dec 1953, and assumed a training role on the east coast until finally paid off on 24 May 1963. She was sold the following year to a Toronto buyer, presumably for scrap.
---
Photos and Documents Ship's company photos
---
Commanding Officers
LCdr W. Woods, RCNR - (22 Jun 1944) 30 Aug 1944 - 29 Mar 1945

LCdr Douglas George Jeffrey, RCNR - 30 Mar 1945 - 10 Apr 1945

A/LCdr John Boyd Graham, RCNVR - 11 Apr 1945 - 29 Jun 1945

LCdr Francis William M. Drew, RCNR - 30 Jun 1945 - 03 Nov 1945

Lt N.M. Stewart, RCNVR - 04 Nov 1945 - 07 Nov 1945

LCdr Henry Allan Porter, RCN - 12 Dec 1953 - 04 Jan 1954

Cdr Marcel Joseph Alphonse Jette, RCN - 05 Jan 1954 - 17 Jul 1955

LCdr James Clifford Carter, RCN - 18 Jul 1955 - 12 Apr 1957

LCdr Derek Oliver Campfield, RCN - 13 Apr 1957 - 03 Oct 1958

LCdr William Granville Kinsman, RCN - 05 Jun 1959 - unk

LCdr Robert Aloysius Beach, RCN - 19 Mar 1962 - unk

LCdr Charles Edmond Leighton, RCN - 23 Jan 1963 - 24 May 1963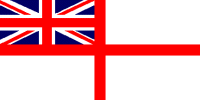 In memory of those who have crossed the bar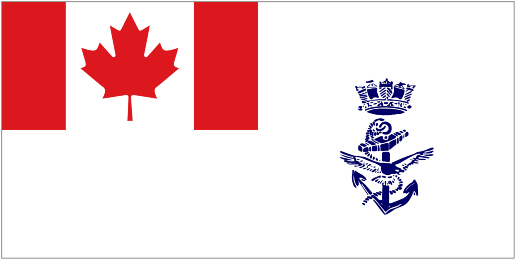 They shall not be forgotten
---
Former Crew Members
Burns, Don - 1954

Byers, William, LCdr (E), RCNR - 06 Jun 1944

Coleman, John Royston, SLt, RCNVR - 17 Jul 1944

Craig, Robert Henry, Surg/Lt, RCNVR - 16 Apr 1945

Loucks, George Irvin, Lt (E), RCNVR - 30 Jun 1944

McKill, David Alex, SLt, RCNVR - 14 Apr 1945

Monaghan, Terrance Edward, Lt, RCNVR - 17 Jul 1944

Parks, Thomas, Lt, RCNVR - 17 Jul 1944

Plaxton, John Melville, Lt, RCNVR - 22 Jun 1944

Russelo, Carl

Slater, Oliver Kenneth, RCNVR

Stewart, Norman McGregor, SLt, RCNVR - 10 Jul 1944

Young, Ron, 31076-H, EM
---
Photos and Documents
Few of the photos below, from the collection of Robert Wylie, have any notes identifying them or the event. All the photos were taken on / from HMCS Lauzon. Photos comments are based on being able to identify the background for location or speculation on events.

(RW01-RW02) HMCS Lauzon K671 (RW03-RW04) Tot time on the quarterdeck of HMCS Lauzon. Webmaster's note: Appears to be a celebration ... possibly Splice the Mainbrace for V.E. Day (RW05) Ratings in a mess deck on HMCS Lauzon

(RW14) Unidentified sailors on HMCS Lauzon at St. John's, Newfoundland

(RW17) Depth charge exploding off to starboard of HMCS Lauzon (RW19) St. John's, Newfoundland (RW20) Robert Wylie on the after gun platform of HMCS Lauzon at St. John's, Newfoundland (RW21) Unidentified sailor, London, England (RW22 - RW24) Surrendered U-Boats in the Foyle River near Lisahally

From the collection of Robert Wylie

Courtesy of Richard Wylie

HMCS Lauzon K671 entering St. John's Harbour, NLFD circa 1945

HMCS Lauzon 322

Source: Flickr photo collection of Don Gorham

HMCS Lauzon 322

Source: Flickr photo collection of Don Gorham

Don Burns (left) and Doug Turnbull on HMCS Lauzon - 1954

From the collection of Doug Turnbull

Courtesy of Cathi Mietkiewicz

Article on HMCS Lauzon upcoming visit to Picton on Wed 02 Sep 1959

The Picton Gazette, 26 Aug 1959

Researched and complied by: © John Lyons 2019

Newspaper article of the visit of HMCS Lauzon 322 to Picton Bay

The Picton Gazette, 09 Sep 1959

Researched and complied by: © John Lyons 2017

Newspaper article inviting the public to visit HMCS Lauzon 322 during her visit to Picton, Ont.

The Picton Gazette 02 Sep 1959

Researched and complied by: © John Lyons 2017

Newspaper article of the visit of HMCS Lauzon 322 to Picton Bay

The Picton Gazette, 09 Sep 1959

Researched and complied by: © John Lyons 2017

Frigates entering St. John's Harbour - HMCS Lauzon 322 leading. Circa 1962/63

Courtesy of Jim Steel

HMCS LAUZON 332 - undated

HMCS LAUZON 332

RCN Photo # MAG5953

Courtesy of the Comox RCAF Museum
---