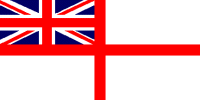 For Posterity's Sake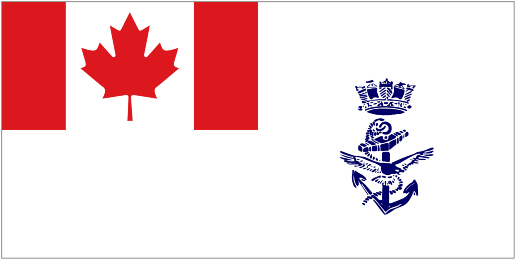 A Royal Canadian Navy Historical Project
HMCS TORONTO 333
EXCELLENCE WITH VIGOUR

HMCS Toronto 333

Source: Facebook page "Royal Canadian Navy"

Gun shield art on

HMCS Toronto

Battle honours and awards: Gulf of St. Lawrence 1944, Arabian Sea
Laid down: 22 Apr 1989

Launched: 18 Dec 1990

Commissioned: 29 Jul 1993

Paid off:
Third of her class to join the Navy, she was floated up on 18 December 1990, and commissioned at Toronto on 29 July 1993. From August 1994 until relieved by HMCS Montreal on 16 Jan 1995, Toronto was deployed to the Adriatic, for Operation Sharp Guard, to assist in enforcing the trade embargo against the former Yugoslavia. While so engaged she had been tasked to rescue Albanian refugees whose boat sank while crossing the Adriatic in an attempt to reach Italy. She returned to Halifax on 26 Jan 1995. In 1995, with Halifax and Terra Nova, she made a round of visits to European ports in commemoration of VE Day, en route taking part in the NATO exercise Linked Seas off Portugal. Toronto made a tour of eight Great Lakes ports in the fall of 1996. In January 1998 she sailed to join SNFL, and was detached on 10 February to the Persian Gulf to assist in carrying out sanctions against Iraq. She arrived back home on 16 June. Toronto again sailed for the Middle East on 5 December 2001, to join the US-led coalition against terrorism in Afghanistan, returning to Halifax on 27 May 2002.
On 14 Jan 2013 Toronto departed Halifax and arrived in the Arabian Sea on 3 Feb 2013 to begin her mission in Op ARTEMIS; returning to Halifax on February 27, 2014. Toronto departed again on 24 Jul 2014, for deployment in the Mediterranean with NATO. The cremated remains of several former service personnel were been embarked on HMCS Toronto and were committed to the sea on 09 Aug 2014 while Toronto was in the Mediterranean.
On 23 Jul 2015, Toronto was moved to the Irving Shipyard in Halifax to begin her Halifax Class Modernization Refit. She is the last of the Halifax Class frigates to receive this refit.
Commanding Officers

Cdr R.D. Murphy - 29 May 1992 - 18 Jun 1995

Cdr L.J. Fleck - 18 Jun 1995 - 26 Jun 1997

Cdr B.J. Johnson - 26 Jun 1997 - 07 Jan 1999

Cdr L.M. Hickey - 07 Jan 1999 - 17 Jul 2000

Cdr I.A. Paterson - 17 Jul 2000 -

Cdr Jason Armstrong - unk - 12 Jun 2015

Cdr Steven Archers - 12 Jun 2015 -
Captain for the day

Captain for the day is a tradition in the RCN where during the ship's Christmas celebrations, the Commanding Officer changes places with the youngest member of the ship's company.

Nael, OS - 2015
In memory of those who have crossed the bar

They shall not be forgotten

A-B

Bedard, Jacques

____-____

G-H

____-2005

1960-2016

____-2015

____-2013

M-N

____-2017

Served in Toronto Jul 1999 - Jun 2001 C1SG, Cox'n

____-2013

____-2008

1968-2013

____-2007

O-P

Pelletier, Jean

____-2014

S-T

1963-2018

W-X

1980-2014

Wroclawski, Joseph Paul Edward

____-2014
Former Crew Members

Addison, Tim

Bishop, CPO1, Cox'n

Coombs, MS

Kloosterman, Steve, HT - 1994-1996

Matthews, Arthur, Sgt FF - Commissioning Crew

Murphy, AB

Oake, John, OS.RM

Potsma, LS

Simpson, AB

Weir, Garry, P2RM - Aug 1994 - 1995
Links
HMCS Toronto - Commissioning Book - 1993 // NCSM Toronto - La mise en service du - 1993
Photos and Documents (below)
(1) HMCS TORONTO during Operation ARTEMIS (2) HMCS Toronto boarding party (3) $100 Million worth of heroin (4) HMCS Toronto is in the background after making a record drug interception (5) On 24 May 2013 HMCS Toronto destroys a raft containing the illegal narcotics she seized at sea

HMCS TORONTO recorded a major drug bust on the High Seas - 04 Mar 2013

Photograph credit: Corporal Malcolm Byers, HMCS Toronto, Royal Canadian Navy

(1) Sample of the drugs found on board the Dhow by HMCS Toronto's boarding party in 2002 (2) HMCS Toronto had the Dhow in tow for a period before authorization was received to sink it. Toronto's board party is in the RHIB alongside the Dhow (3) Live fire practice for the .50 Cal crew of HMCS Toronto and the helo from the American ship on the Dhow (4) .57 mm fire from the American helo hits the engine of the Dhow and it catches fire (5) The Dhow, now on fire, sinks soon thereafter

In 2002, in the Persian Gulf, HMCS Toronto found a Dhow that as going in circles with no one on board. Boarding party boarded it to stop the engines. When they did a search and found blue tarp like bags filled with boxes of juice crystals except there was no juice crystals in the boxes - they were full of black hash stamped with "Freedom of Afghanistan" - 84 Million worth. After receiving permission to sink the vessel, HMCS Toronto and an accompanying American ship used .50 cal, and 57 mil. chain gun from a helicopter and sank the vessel.

Courtesy of Gary Grant

Painted by: Lt(N) Walker, CSEO, and LS Margaret Natynczyk, Med Tech, 17 March 2013 while at Victoria, Mahe Island, Seychelles.

Photographed by: Corporal Malcolm Byers, HMCS Toronto 2013 RCN

HMCS Toronto 333 iced up in the North Atlantic

Courtesy of Norm Legault

HMCS Toronto 333

(1) CSE Officers running the BBQ at the banyan on HMCS Toronto (2) HMCS Toronto Air Det at Banyan (3) Banyan on HMCS Toronto (4) HMCS Toronto ET's in their workshop (5) RAS teams remove guard rails in preparation for RAS (6) HMCS Toronto 333 fueling from TCG Akar A580 (7 & 8) HMCS Toronto conducting RAS

(9) HMCS Toronto conducting a RAS (10) Rigging party on HMCS Toronto (11) Lillington, Knight and Anderson on HMCS Toronto during Patino RAS (12) NavComms on HMCS Toronto (13) Officers Lapointe and Saltel on HMCS Toronto (14) HMCS Toronto Hockey Team (15) HMCS Toronto transiting Suez Canal (16) HMCS Toronto Chiefs and POs (and a killick snuck in the picture as well)

(17) (L-R) MS Coombs, LS Postma, AB Murphy, and AB Simpson on HMCS Toronto (18) Duty watch muster on HMCS Toronto (19) Cooks on board HMCS Toronto (20) Gun shield graffiti on HMCS Toronto (21) MSE Department at hands fall-in on HMCS Toronto (22) HMCS Toronto's side party scrubbing down the ship (23) Officers of HMCS Toronto at hands fall-in (24) Ship's divers of HMCS Toronto

(25) HMCS Toronto alongside Malta (26) HMCS Toronto (27) Relaxing in a mess deck on HMCS Toronto (28) HMCS Toronto Quarterdeck part ship hands raising (or lowering) the ensign staff (29) Casualty clearing exercise on HMCS Toronto (30) HMCS Toronto "South Shore Boys" (31) HMCS Toronto preparing to TOWEX (32) Preparing to launch the Zodiac on HMCS Toronto

Courtesy of John Le Forte

Committal of Ashes ceremony onboard HMCS Toronto, 09 Aug 2014, in the Mediterranean Sea

The crew of HMCS Toronto stand on the flight deck for the ceremony in honour of Gerald Wayne Leach, André Jules Geddes, Robert Louis Kelly, Rita Madeline Buchan, Herbert Frederick Era King, John James (Jack) Cummins and Harold Morris (Harry) Greenwood whose ashes were committed to sea by the ship's Padre Sebastien Dupont, RCN.

Manning the flag/committal board is LS Frederick Horan and LS Brandon Oram. The piping party is PO2 Barry Morrissey, MS Kyle Sheppard, LS Graig Gerein and LS Joseph Jamison.

---

Petty Officer 2nd Class Gerald Wayne Leach is committed to the sea from the quarter deck of HMCS Toronto at sunrise on 09 Aug 2014 during Operation REASSURANCE. Petty Officer Leach served with the Royal Canadian Navy for 30 years.

LS Charles Cadotte brings the ashes of PO2 Gerald Wayne Leach forward for the committal ceremony.

---

Lieutenant-Commander Andre Jules Geddes is committed to the sea from the quarter deck of HMCS Toronto at sunrise on 09 Aug 2014 during Operation REASSURANCE. LCdr Geddes Graduated from South Africa Training Ship General Botha in 1946, and served on various merchant service vessels as an Officer Cadet and third Officer from 1947 to 1951. He commissioned with the Royal Canadian Navy (RCN) in 1951 and retired in 1975 as a LCdr. He served in HMCS ATHABASKAN and HMCS PROVIDER. He joined the Canadian Coast Guard and retired in 1996 after extensive service as an advisor with the Canadian Government delegation to the International Maritime Organization.

The crew of HMCS Toronto salutes as the ashes of LCdr Andre Jules Geddes are committed to the sea.

---

Able Seaman Robert Louis Kelly is committed to the sea from the quarter deck of HMCS Toronto at sunrise on 09 Aug 2014 during Operation REASSURANCE. AB Kelly served during WWII onboard HMCS HAMILTON and HMCS SWANSEA, where he saw extensive battle while his ship hunted Nazi U-Boats in the Atlantic.

The crew of HMCS Toronto salutes as the ashes of AB Robert Louis Kelly are committed to the sea.

---

Rita Madeline Buchan is committed to the sea from the quarter deck of HMCS Toronto at sunrise on 09 Aug 2014 during Operation REASSURANCE. Mrs. Buchan was born in Toronto ON; she served in the Army and volunteered at the Legion. Her late Husband, also a veteran, was buried at sea 10 years ago.

PO2 Jason Johnston brings the ashes of Rita Madeline Buchan forward for the committal ceremony.

---

Chief Petty Officer 2nd Class Herbert Frederick Era King is committed to the sea from the quarter deck of HMCS Toronto at sunrise on 09 Aug 2014 during Operation REASSURANCE. CPO1Herbert Frederick Era King (Engine Room Artificer) was born in Toronto Ontario; He served with the Royal Canadian Navy for 27 years, in the many different situations all over the world. His ships included: HMCS BONAVENTURE, HMCS PROTECTEUR, HMCS PRESERVER, HMCS PROVIDER and HMCS ASSINIBOINE. After retirement, Frederick assisted with the refit of the NIPIGON as a consultant. One of the founding members of the Sackville Legion (Calais Branch 162), he served as President and Past-President, receiving several awards, including Meritorious Service and Life Membership. His Dedication to the branch over the years supported many successful Legion objectives.

MCpl Laureen Lock brings the ashes of CPO2 Herbert Frederick Era King forward for the committal ceremony.

---

Leading Seaman John James (Jack) Cummins (21 Feb 1931 - 24 Jul 2013) is committed to the sea from the quarter deck of HMCS Toronto at sunrise on 09 Aug 2014 during Operation REASSURANCE. He served in the Royal Canadian Navy from 1952 to 1957, and his trade was Torpedo Anti-Submarine detection. His ships were: HMCS MAGNIFICENT, HMCS NOOTKA (where his son was baptized) and HMCS OTTAWA (where he was a member of her Commissioning Crew).

AB James Richards, bring the ashes of LS John James (Jack) Cummins forward for the committal service.

Photo 1) OS J.J. Cummins at HMCS Cornwallis, Photo 2) Ashes of LS J.J. Cummins being piped aboard HMCS Toronto 333 prior to her deployment to the Mediterranean

3) Burial at sea chart - LS John James Cummins

Photos from the collection of Bill Cummins

---

Chief Petty Officer 1st Class Harold Morris (Harry) Greenwood is committed to the sea from the quarter deck of HMCS Toronto at sunrise on 09 Aug 2014 during Operation REASSURANCE. He was one of the first recruits to the newly formed post war Canadian Naval Air Group, he served on the aircraft carriers HMCS MAGNIFICENT and HMCS BONAVENTURE, and with Navy squadrons VX-10, HS-50 and VU-32. He was the first Rotary Wing Group Chief, the first sailor to be an Air Force Base Chief Warrant Officer (CFB Chatham NB), and was selected to be the last Command Chief of Air Defence command. In 1975, Harry was invested by the Governor General as a Member of the Order of Military Merit. After retiring in 1976, he served with the Coast Guard for 14 years, primarily in the technical branch supporting maintenance refits of Coast Guard ships, and was awarded the Silver Jubilee Medal. He excelled as a competitive rifle shooter, and represented by Nova Scotia and the RCN in national competitions.

PO2 Dylan Harold, pall-bearer for the ashes of CPO1 Harold Morris (Harry) Greenwood, stands at attention during the committal ceremony.

---

All photos taken during this ceremony, unless otherwise noted, are credit: MS Peter Reed, Formation Imaging Services Halifax HS2014-A033-009 ©2014 DND-MDN CANADA

The information and photos here are courtesy of Bill Cummins

Christmas 2014 on HMCS Toronto 333 in the Mediterranean

HMCS Toronto 333

Crew members of HMCS Toronto clear off ice as they return to Halifax, Nova Scotia, after a six month deployment on Operation REASSURANCE on 18 Jan 2015

DND/RCN Photo