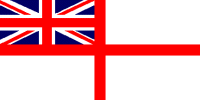 For Posterity's Sake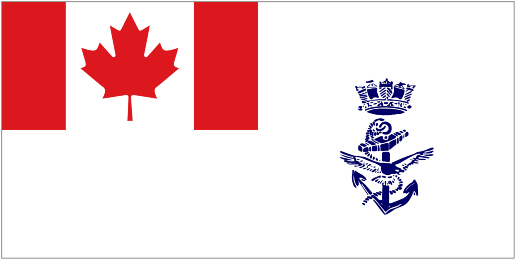 A Royal Canadian Navy Historical Project
In memory of those who have Crossed the Bar
Robert W. Kisby, C.D.

Chief Petty Officer 1st Class, Boatswain, 24696-E, RCN / C.A.F.

Born: 08 Jun 1934, Calgary, Alberta

Died: 29 May 2020, Ottawa, Ontario
KISBY, Robert W. - It is with deep and profound heartache and sadness, yet with our hearts filled with happy memories to announce the passing of Chief Petty Officer 1st Class (CPO1), Robert W. Kisby, peacefully in his sleep with his wife Lorraine by his side on Friday, May 29, 2020 at the age of 85. Bob passed ten days short of his 86th birthday after a long and difficult struggle with Lewy Body Dementia (LBD) at St. Patrick's Home in Ottawa, Ontario.
Robert was born in Calgary on June 8, 1934 and raised on a farm eight miles west of Airdrie, AB. He will be dearly missed by the love of his life, Lorraine (Prud'homme), his wife and best friend of 45 years. Robert is survived by his two sons Steve Kisby (Bev Canuel) of Vancouver, BC and Dale Kisby (Elaine Zimmerlee) of Lone Butte, BC. Granddaughter Amber Kisby (Christopher Wilson) and Great-Granddaughter Brynn Wilson of Kamloops, BC.
Predeceased by his father Frank Hill Kisby and mother Winnifred Larratt-Kisby. Brothers Bill Kisby and Don Kisby of Calgary. Brother-in-law, Marcel Prud'homme, Mother-in-law, Marie Prud'homme-Lefrançois and Step-Father-in-law Bertrand Lefrançois.
Also, survived by brothers-in-law Maurice Prud'homme (Nicole Jacques), Claude Prud'homme (Rollande Rouleau) and Michel Prud'homme. Sisters-in-law Carmen Savage-Prud'homme (d. Marcel) (Paul Bisson), Barb Kisby (d. Bill) and Gail Kisby (d. Don). As well, as many cousins, nephews and nieces across Canada.
Robert joined the Royal Canadian Navy in 1953 and served for 37.5 years as a Boatswain - Bosn 181 and Coxswain (Cox'n). Bob was also known to his fellow shipmates, aka "Big Foot". Upon retiring from the RCN, Bob immediately took up an Administrative Services (AS) position within the Department of National Defence, working for the Navy and served an additional 11 years for a total career spanning 48 years. A letter of congratulation and commendation from Prime Minister Jean Chretien was sent to Robert upon his retirement in 2001. A Medal of Appreciation and Recognition signed and engraved by DND Minister Art Eggleton was also presented to Robert for his years of service within DND and the Canadian Forces. Also, a letter of appreciation from the Lieutenant-Governor at Government House, Victoria, B.C. Robert retired in Ottawa with his wife Lorraine in September 2001.
Bob also served for nine years (3 Semesters) as President and Vice-President on the Board of Directors of the CCC 350 at the Riviera I Condominium Complex in Ottawa. He also served as the Board's Representative of the Riviera I Workshop Facilities.
Robert also served as and was also a Director and Member of the Royal Canadian Naval Benevolent Fund (RCNBF) for many years in which he was proud to serve.
Robert, enjoyed golfing and organizing golf tournaments within DND, playing squash, cross-word puzzles, woodworking and wood carving projects and with great pleasure to assist and help friends within the Riviera Community Complex. Bob, was indeed, very artistically talented in woodworking as well as wood carving.
And, least and not to forget, enjoyed skiing, fishing and camping, boating and canoeing in Beautiful BC, as well as, travelling, dining-out and entertaining dinner parties at home with his wife Lorraine.
Thank you to St. Patrick's Home - 3rd Floor, Dublin House RN's, RPN's and PSW's and to all Staff involved for their attentive care, dedication and compassion provided to Robert during his stay at St. Pat's. Robert was also known as the "Handsome Man" at St. Pat's. Words alone cannot express the gratitude to the staff at this great facility. As there are too many names to mention, thank you to each area personnel for your compassion and care provided to Robert prior to his passing. Under the current circumstances of the pandemic Covid-19, you are true heroes to your residents. And a very heartfelt thank you to Veterans Affairs Canada.
Due to current health crisis and pandemic circumstances, a Celebration of Life in Robert's honor will be announced and held at a later date.
Cremation has taken place at Beechwood Funeral, Cemetery and Cremation Services. As per Robert's wishes, his ashes will be sent to the CFB Esquimalt Naden Chapel Columbarium until arrangements can be made for the actual committal of ashes ceremony at sea. In these times of isolation, it's comforting to know we are not alone in our grief.
In memory of Robert's passing, donations are appreciated to the:
Royal Canadian Naval Benevolent Fund (RCNBF), 6 Beechwood Ave, Suite 9, Ottawa, ON. K1L 8B4 )www.rcnbf.ca)
(Ottawa Citizen 06 Jun 2020)
John Kisby enlisted in the RCN in Jul 1953
Ships served in: